Kick Start funds three new Midd businesses
MIDDLEBURY — Downtown Middlebury will soon boast three new businesses offering products ranging from women's clothing to wine, thanks to a new round of startup grants offered through the Kick Start program.
The Better Middlebury Partnership (BMP) recently confirmed $20,000 Kick Start grant awards to both Schmetterling Wine Shop, slated to open next month in the former Wild Mountain Thyme spot at 48 Main St.; and "Middleton," a store at 66 Main St. (formerly Mendy's) that promises "classic and unique clothing options" for Middlebury locals, tourists and college students.
A third startup business has been awarded a $15,000 Kick Start assist: Calvi's, a seasonal operation in Frog Hollow Alley that will offer hard and soft ice cream as well as crepes, via window service. Calvi's is Helen Hall's homage to an old-fashioned ice cream parlor that once operated in downtown Middlebury.
"We're thrilled to welcome these new businesses into downtown Middlebury," said BMP Executive Director Karen Duguay. "We're seeing the downtown come alive again and it's wonderful to experience."
It was last July that six new businesses were each awarded grants of $15,000-$20,000 — along with a wide range of support services — to occupy some of the Middlebury storefront vacancies created by the COVID-19 pandemic, construction on the downtown rail tunnel and market forces.
The Kick Start grants were made possible thanks to a total $120,000 provided through the town of Middlebury ($50,000), a charitable nonprofit called "Table 21" ($50,000), Middlebury Rotary Club ($10,000) and an anonymous donor ($10,000).
Original Kick Start winners included Addison West, selling home and lifestyle products; Calvi's; Midd Rock Bouldering Center; Middlebury Studio School; Sparrow Art Supply; and Your Home Too, a vintage and vintage-inspired lifestyle shop.
Grant recipients had six months to put their businesses into motion. Middlebury Studio School, Sparrow Art Supply and Your Home Too followed through with their plans, but Midd Rock, Addison West and Calvi's weren't able to follow through with the sites they had targeted.
Midd Rock couldn't find an appropriate spot.
Addison West continues to operate at Addison West at 44 Main St. Owner Monique Bonner had sought to acquire a downtown Middlebury building. That deal fell through, and Bonner recently purchased a building in Waitsfield.
Hall had originally targeted a spot in the Marble Works shopping complex to host Calvi's. A number of factors, including staffing and supply chain shortages, interrupted her original plan. The Kick Start committee invited Hall to reapply to the program for round two, which resulted in Calvi's receiving a $15,000 grant — contingent on the store launching this summer, according to Duguay.
Calvi's will stay open into the fall and will continue to look for opportunities to grow into the full-service restaurant over the next couple of years.
SCHMETTERLING WINE
Owned by Erika Dunyak and Danielle Pattavina, Schmetterling is billed as "a boutique natural wine shop." Their application promises a comfortable space for customers to browse and ask questions in a non-judgmental atmosphere. Pattavina and Dunyak say they also seek to provide a safe Queer space in the community.
"We plan to have an experienced staff to guide the customers' selections and a curation focused on low-intervention production, in the field and in the cellar; Addison County wine and cider; ethical labor practices; and wine produced by women, queerfolk, and BIPOC makers," the partners proclaimed.
Reached by phone, Pattavina and Dunyak said this will be their first store venture together.
Dunyak is an attorney specializing in small business law and social enterprises.
"My clients for the most part are food and farm clients," she said. "While this is my first venture into the retail side of things, I have the back-office experience working with those kind (socially responsible retail) clients."
Dunyak works virtually with a Colorado-based law firm but is seeking the requisite license to work with Vermont clients.
Pattavina has for more than 20 years worked in a variety of capacities at numerous restaurants, bars and farms in Massachusetts, New York and California. They said they most recently owned a "Queer, natural wine bar" on Martha's Vineyard.
Along with Schmetterling (German, for "butterfly"), Pattavina is planning a natural wine/grocery store in Cambridge, Mass., called "Mama's."
Dunyak and Pattavina reside in Shoreham and had been looking to launch a store together. Schmetterling will focus a great deal on the kinds of wines one would find in Germany, Austria and the Alsace region. They're also committed to showcasing local wines and are networking with small Addison County producers.
"All of wine is going to be natural wine, so we're focusing mostly on small producers who are treating the land well and not adding a lot of junk to their wine," Dunyak said.
The couple hopes to open Schmetterling by the first week in July. They envision a schedule of Thursday through Monday, from noon to 7:30 p.m.
Pattavina and Dunyak are looking to hire one or two employees. For more information about the new business, log on to schmetterlingwine.com.
MIDDLETON
Middleton is the brainchild of Parlour owner Lisa Phelps and Elissa Kestner, both of whom have ample entrepreneurial experience. Phelps needs little introduction; she's the driving force behind Parlour at 57 Main St., which offers an array of hair styling and waxing/tinting services.
Kestner is the owner of Monelle Vermont, in Shelburne and Burlington. Monelle sells a wide variety of apparel, accessories, shoes, items for the home and gifts.
Their Middleton selection will include premium denim, shirts, accessories and outerwear. In their Kick Start application, Phelps and Kestner said their goals for their women-owned business will include "helping women find the best version of themselves."
While the apparel emphasis will be on women, Kestner promised some wares for men and children.
Phelps and Kestner have known each other for several years and have collaborated professionally in the past. They agreed downtown Middlebury could use a quality clothing-and-accessories store, one offering multiple price points for discerning shoppers. At Middleton, one will be able to get the "everyday basics" — including T-shirts, sweaters, jackets and slacks — but also that special ensemble for special occasions and job interviews.
"We're sort of that 'day to dusk" store," Kestner said.
Middleton will also offer unique Vermont and Middlebury gifts, Kestner said.
The owners, who are currently building a store website, are planning a fall opening.
"I love the town of Middlebury, and the town-gown aspect," Kestner said. "We are excited."
Reporter John Flowers is at [email protected].
More News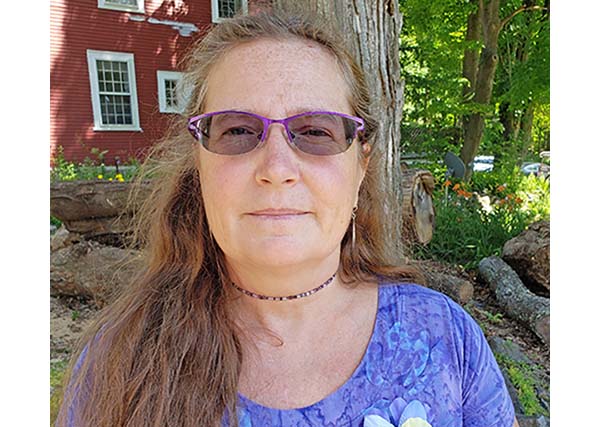 Learn about the disease in a documentary film by a local woman who knows first hand. Plus … (read more)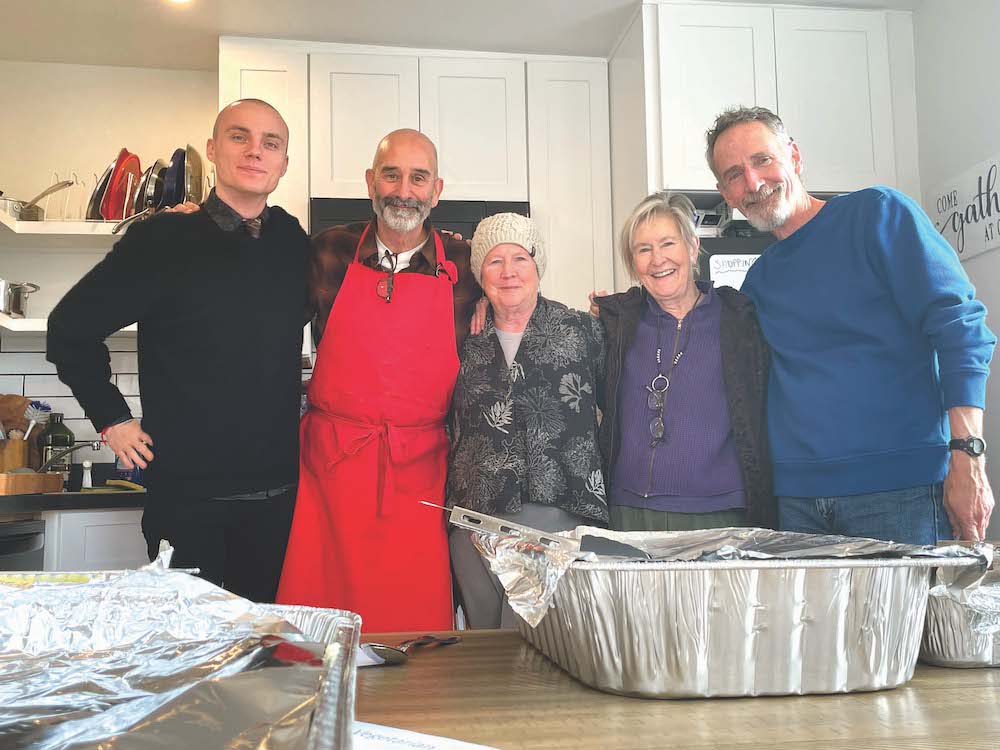 This past Thanksgiving, Nov. 23, saw almost 60 people converge upon the 1,400-square-foot … (read more)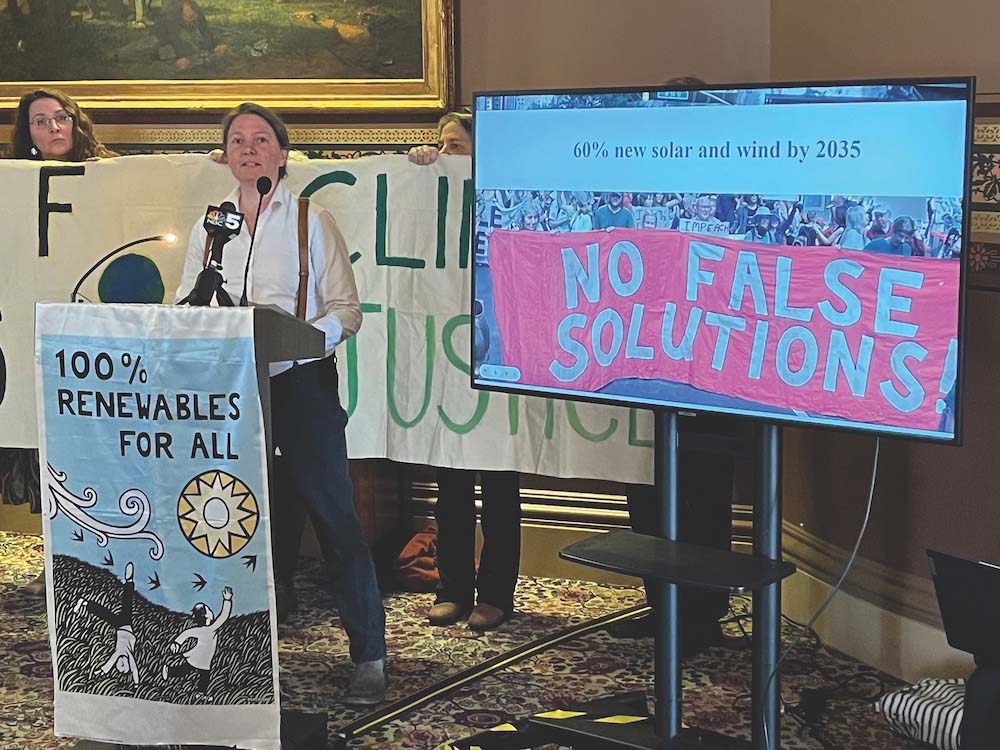 Two state lawmakers are urging Addison County folks not to ease up on efforts to battle cl … (read more)