Businesses to fill hole in Middlebury's downtown
MIDDLEBURY — The long-vacant, 4,300-square-foot storefront at 51 Main St. in downtown Middlebury will come back to life next spring with a mixture of food, retail, entertainment, bar and event spaces.
It's going to be known simply as "51 Main" and will be home to two established local enterprises: Crooked Ladle Catering LLC, and Everything Nice, the funding arm of the Giving Fridge — a nonprofit venture launched in December 2020 to feed hungry Middlebury-area people and sustain ailing restaurants during the COVID-19 pandemic.
Bethanie Farrell, the driving force behind Everything Nice and the Giving Fridge, and Loren and Jennifer Urban, the owners/operators of Crooked Ladle, told the Independent on Tuesday they just signed a two-year lease for 51 Main St., one of the largest spaces in Middlebury's sprawling Battell Block. But the pandemic and the downtown Middlebury rail tunnel project were in part responsible for the location being idle since the Rough Cut restaurant closed in November of 2018.
"It's been my dream to be able to partner with a food professional and come up with a model that works for the restaurants but also does what my mission is, which to provide free meals in a way that doesn't revolve around when I'm available to distribute them," Farrell said.
The Urbans and Farrell stressed they're still sorting on their business plan, but this much is clear:
• Crooked Ladle will manage the venue's soon-to-be-installed commercial kitchen, where the business will produce hearty fare, primarily for catering gigs. But the couple also expects to serve meals to customers at 51 Main around three days a week (likely dinners, 4-8 p.m.), with to-go meals available throughout the week. Crooked Ladle will also serve as the in-house caterer for events taking place in the multi-level 51 Main space.
Crooked Ladle Catering started as a food truck in 2019 in collaboration with Bobcat Café & Brewery in Bristol. Under the Urbans' stewardship, it has grown into a standalone, comprehensive caterer that serves Addison County and beyond. Having been in the local restaurant industry for the past 15 years, the Urbans have developed a strong network of local farms and food producers.
• Everything Nice, a houseplant and home decor boutique currently based at 66 Merchants Row, will occupy a portion of 51 Main. As is currently the case, Everything Nice will be the home and a funding source (along with grants and donations) for the Giving Fridge, which works with area restaurants, farms and other area enterprises to assemble great-quality meals that are free for people in need, and cost $10 for those who are able to pay.
The Giving Fridge has an enduring partnership with the state of Vermont's Everyone Eats program, through which funds are provided to nonprofits to work with restaurants and farms in assembling nutritious meals for individuals and families. The program was launched as a way to help restaurants and households who've been taking an economic hit from the COVID-19 pandemic.
To date, the Giving Fridge has dispensed more than 20,000 healthy, restaurant-prepared meals — along with compassionate connections to relevant support services — to families and individuals experiencing health concerns and financial hardship. Moreover, the Giving Fridge provided a financial boost to area restaurants that lost considerable business during months of pandemic restrictions on in-person commerce. Giving Fridge has thus reinvested more than $200,000 into the local economy.
AUTOMAT
Farrell and the Urbans plan on bringing regular entertainment back to 51 Main and offering the spot for special events. And here's another feature: Farrell has received a grant that will allow her to install two automated food dispensers at the venue.
One machine will feature 20 cubbies that will dispense heated, freshly prepared meals. The other machine will include 100 refrigerated slots containing fresh, refrigerated meals. Folks will be able to purchase the automat meals using a credit card, while qualifying low-income folks will have a code to access food for free. Farrell said she'll involve local restaurants in the automat system, the details of which are still being worked out.
Loren Urban said Crooked Ladle will keep its food truck, but the growing business needed a full-scale kitchen for food prep. The catering operation had initially been doing food prep in the busy Bobcat kitchen, before rebranding as Crooked Ladle in early 2019.
"We said, 'OK, we're going to take a leap of faith and go out on our own,'" he said.
Crooked Ladle first began leasing kitchen space and storage at Bristol's Jones The Boy Bake Shop.
"Then we outgrew that," Urban said.
Major growth wasn't what the couple had envisioned.
"We always intended to stay small; we never thought we would be serving over 1,000 people a week," Loren Urban said.
But now the couple is embracing expansion at 51 Main, something they said wouldn't have been possible without the collaboration with Farrell and an attainable rental agreement with Doug Nedde, the Battell Block owner.
Jennifer Urban will remain a big part of Crooked Ladle, but she's also an educator. She teaches second grade at Mary Hogan Elementary and is also seeking licensure to become a school principal. Urban along the way has gotten a 15-year education at local restaurants, waiting tables at the Black Sheep (where she met Loren), the Bobcat, Tourterelle, Park Squeeze, The Lobby and others before joining her husband at Crooked Ladle.
"This was not part of the plan, but it's a happy coincidence," she said of 51 Main. "We were joking that we wanted to find a place with a hood fan and it would be OK."
CHANCE MEETING
Jennifer Urban visited 66 Merchants Row hoping there might still be vestiges of a kitchen from when that Town Hall Theater-owned location was known as The Diner. She met with Farrell, who was preparing to wind down Everything Nice/the Giving Fridge in anticipation of her 66 Merchants Row lease expiring next April.
"As we were talking, we said 'Waiting a minute, (51 Main) could be a really great shared opportunity,'" Farrell said. "I've been limited by not having a commercial kitchen, zoning (changes) and not having more space."
So what will happen to 66 Merchants Row after Farrell leaves next spring?
Lisa Mitchell, THT executive director, said that is being determined.
"Ultimately, our goal is to continue to expand THT's programming and community impact in Addison County," she said.
Meanwhile, she said she's happy to see Farrell find a space that will "vastly expand her business possibilities."
LOCAL REACTION
Karen Duguay, executive director of the Better Middlebury Partnership, is also rooting for the Urbans and Farrell.
"We're really excited by this mixed-use concept," she said. "Having two already established businesses sharing the space to bring food, drink, entertainment and retail together is a creative idea that I think the community will really enjoy."
Duguay believes the trio's joint business plan will have legs. It will create more jobs, and the Urbans are open to the prospect of making the commercial kitchen available to other small food-related businesses that are facing the same struggles Crooked Ladle has.
"Businesses are facing unparalleled challenges, especially those in the food service industry," Duguay said. "What Crooked Ladle and Everything Nice/The Giving Fridge have planned addresses these challenges with a smart, scalable model that I think will prove successful."
Jennifer Urban is also excited about the intangibles the collaborative venture can bring to Middlebury.
"Our biggest goal is to bring more joy back into the community — and I think Middlebury has done a great job with that in the past few years," she said. "We want to bring people together, creating a more cohesive community over food. How much better can you get than that?"
Reporter John Flowers is at [email protected].
More News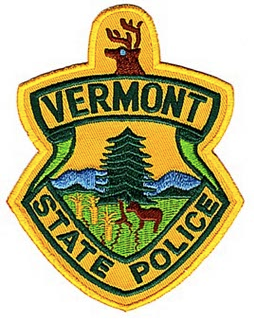 Troopers are investigating a suspicious death in Waltham that occurred around 7 p.m. on Fr … (read more)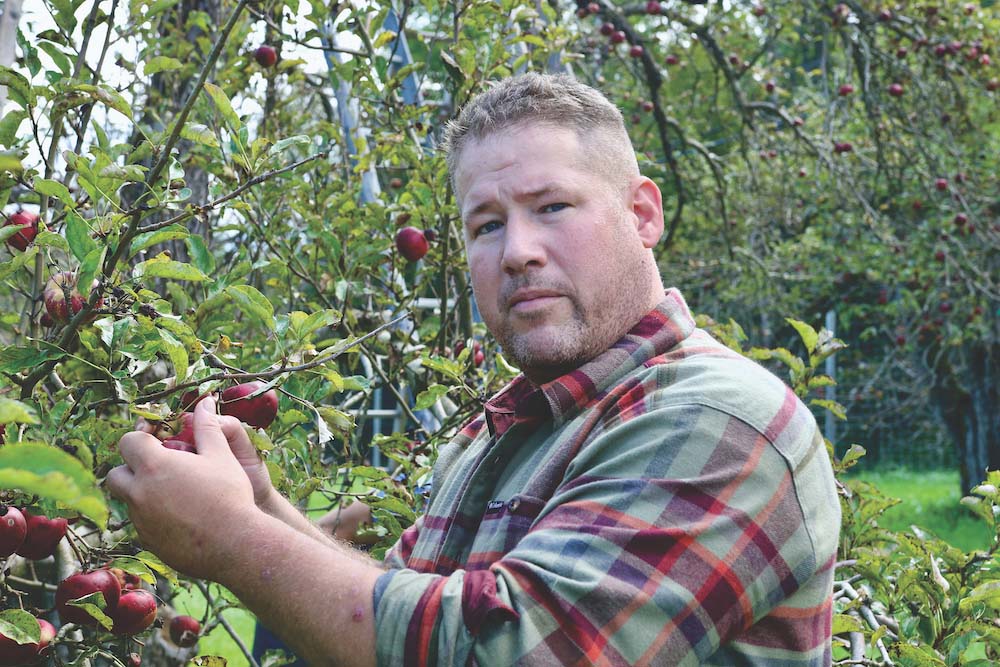 A cruel spring frost robbed Middlebury's Happy Valley Orchard of roughly 98% of its 2023 c … (read more)
Five years and several setbacks after first launching their plans for a major expansion an … (read more)