MUHS, VUHS boys settle for draw
VERGENNES — Friday's 0-0 tie at Vergennes Union High School between two boys' soccer teams enjoying strong seasons left one side feeling better than the other. 
Middlebury Coach Chris George watched his 9-2-1 team enjoy advantages of 29-5 in shots and 9-1 in corner kicks. 
But the Tigers, in part due to the Commodores' efforts, failed to score despite playing a man up for almost 30 minutes. MUHS saw VUHS goalie Abram Francis make 13 saves, including tough ones; missed from close range; and hit the crossbar in the second overtime. 
"Some ties are wins, and some ties feel like the opposite," George summed up. 
VUHS Coach Kevin Hayes saw leading scorer Elijah Duprey sent off with 25 minutes left in regulation on a red card. The Commodores were already without another key senior, midfielder Shamus Rooney, due to an illness. 
Hayes acknowledged his 10-1-2 team — the loss came at MUHS in overtime — had a different outlook on the final. 
"I'm pretty happy with the score line," Hayes said. 
Things could have gone the Commodores' way. They had a great chance in the second minute. Senior forward Xavier DeBlois sprung Duprey behind the Tiger defense with a clever through pass, and Duprey raced into the left side of the box. 
But Tiger goalie Owen Lawton sprinted out to meet him about 10 yards from the post, and Duprey's shot bounced off the sprawling goalie and over the end line. 
"If Elijah had put that away, it probably could have been a different game," Hayes said. "The keeper came out really well."
Although Lawton came off his line several times to disrupt plays and prevent threats, he only had to stop one more ball on frame, grabbing a long Oakley Francis direct kick late in the first half. 
Abram Francis was busier in the other goal. 
In the 14th minute he leaped to tip a Trey Bosworth serve away from Tiger forward Eddie Fallis. On the first corner kick that followed he knocked Eliot Schneider's direct corner on goal over the bar, and on the second he denied Fallis. 
In the 22nd minute Francis snared a 20-yard bomb from Ollie Choudhury. As the half wound down he tipped away a cross and stopped Fallis from the 18. On a last-second corner kick Tiger Ronen Silberman headed just high at the far post on a Fallis serve from the left.
Still, Vergennes threatened with counters to Duprey up front, even during the second half, when the Tigers earned three corners in the first 12 minutes, keeping Francis busy. 
But at 24:58 Duprey was ordered off, and the Commodore attack withered. Their determination did not, according to Hayes.
"I was very, very impressed with the guys and just their resolve, but also their defensive shape. They stayed disciplined," Hayes said. "They've got a very dangerous team, but I thought the guys did what they needed to do today to get the result."
That included going into a defensive shell, taking their time on throw-ins and goal kicks and making frequent substitutions, especially with only three on the bench.
George acknowledged the VUHS pragmatism.
"It's always frustrating when you've got 60% of the ball or more (without scoring), and it's also frustrating when you get to the point where a team is just trying to get out of there and is wasting time. But that's the way the game goes, right?" George said. "That's what you have to do to get a result."
Still, the Tigers easily could have left with a win that would have clinched a Lake Division title. But Francis dove to stop on Ollie Robinson, Milo Gordon and Zach Wilkerson in regulation, and then the Commodores survived nine Tiger shots in the two overtimes, when the Tigers pressed even though the head official also sent off Robinson early in the first overtime. After that, VUHS launched its only OT shot, Ethan Croke's long bid that sailed high.
The Tigers dominated the second OT. Commodore Eli Brace defended Wilkerson to prevent a break-in, and then Silberman, on the right side of the 18, laced a shot that appeared ticketed to be a golden goal, but hit off the bottom of the crossbar.
Shortly afterward Francis denied a 10-yard Silberman bid, VUHS middies Jack Wyman and Spencer Grimm cleared threats away, Francis sprawled to deny Fallis, and in the final minute Bosworth and then Fallis shots went high. 
George said on another day the Tigers probably would have finished several of those chances, but noted the Commodores were "well organized" and "didn't give us any space."
In the big picture, he remains pleased that his team is having "a fantastic season" and is well positioned for a deep playoff run.
"We're still in a great position to win the Lake Division, even if we didn't win it today," George said. "We're still in a position to get a great seed going forward. So all of our goals that we had at the beginning of the season are still out there for us. We just have to keep playing the kind of soccer we play, and it will happen for us."
Hayes praised the work of center back Oakley Francis as well as Abram Francis in net, while also citing the defensive work of his central mids Jack Wyman and Parker Kayhart as well as his entire team.
"Everybody who played today contributed," he said.
Like George, Hayes also feels good about his team moving forward, especially as his team looks primed for a No. 1 or 2 seed in D-III. 
"We're growing as a team," Hayes said. "I like what we're trying to do."  
More News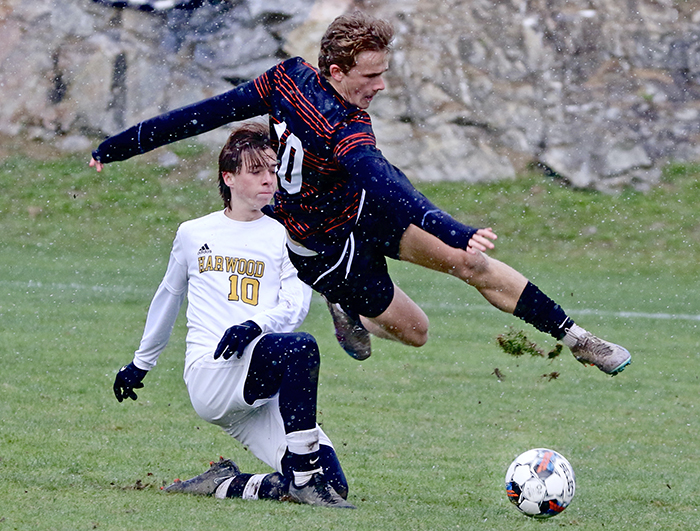 Seven local high school boys' soccer players were named to the Division II or III All-Stat … (read more)
Five area high school girls' soccer players were named either Division I or D-II All-State … (read more)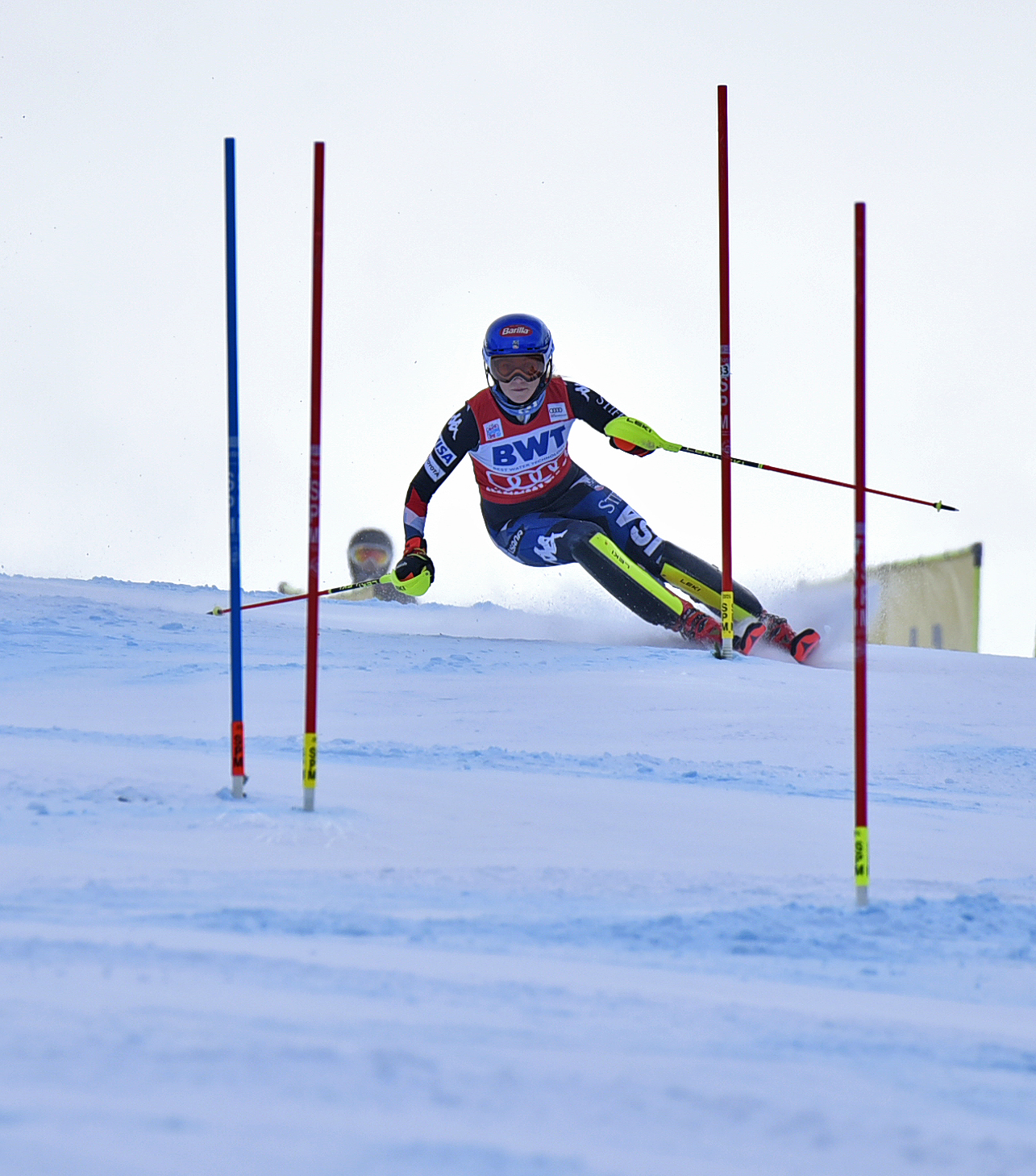 "To be perfectly frank, I'm not sure I'm in a position to win either of these races," Mika … (read more)