Local towns taking a pass on mask mandates
"This is not the best approach, to have it a town-by-town approach. If COVID is so bad that we should have an indoor mask mandate, then it should be statewide, or at the very least a county-wide approach."
— Sen. Ruth Hardy
MIDDLEBURY — The communities of Vergennes, Bristol and Brandon have decided not to take advantage of a new law giving communities the option of imposing COVID-related face mask mandates for public places, while Middlebury officials are slated to consider the matter at their Dec. 14 gathering.
On Nov. 23, Gov. Phil Scott signed into law S.1, which authorizes Vermont municipalities to establish their own masking requirements. A local legislative body can adopt the masking requirement for up to 45 days and then renew it for ensuing 30-day periods, through April 30, 2022, if it finds the need to do so. The rule — which doesn't apply to schools — would take effect immediately upon adoption at a warned meeting of the local selectboard/city council.
Scott, who didn't want to order a statewide mandate, took the lead on S.1, which earned majority support in both the House (90-41) and Senate (17-10) during a Nov. 22 special legislative session. It received nearly unanimous Republican opposition and lost some support on the left as well, according to VTDigger. Some lawmakers criticized Scott's proposal, saying it simply transfers the oft-contentious mask-mandate decision to the local level and gives communities a law they'd find difficult to enforce.
This past August Scott denied a petition from the town of Brattleboro to re-establish a masking requirement there.
"My opinion is that this is not the best approach, to have it a town-by-town approach," said state Sen. Ruth Hardy, D-Middlebury. "If COVID is so bad that we should have an indoor mask mandate, then it should be statewide, or at the very least a county-wide approach based on case counts at the county level."
But Hardy and many of her colleagues tepidly supported S.1, seeing it as at least something proactive to tamp down the spread of COVID during what has been a surge in positive cases, owing to the delta variant and the omicron variety that's now been reported in Canada.
ALREADY SAID NO
Vergennes and Bristol officials explained their reasons for taking a pass on local mask mandates.
"An informal polling of some members of the (City) Council and some downtown businesses has led us to believe that a mask mandate at the municipal level is largely unenforceable," Vergennes City Manager Ron Redmond said. "This leaves individual businesses to do the enforcement themselves, which by and large they have been doing already on a case-by-case basis."
Consequently, he said the council won't field the mask-mandate topic at its Dec. 14 gathering — the council's only meeting this month.
Meanwhile, the Bristol selectboard discussed the new mask legislation at its most recent meeting (Nov. 22). The panel received one related email from the public — and it was against a mask mandate, Town Administrator Valerie Capels noted.
"As before, (the selectboard) did not opt to enact a mask mandate for a number of reasons," she said.
"If a mandate is to be in place, members felt it should be state-wide."
Capels said board members believe they shouldn't dictate whether citizens should wear masks, but they "expressed support for businesses and others who wish to require masks on their premises."
As with their Vergennes counterparts, Bristol officials are concerned about how the community could enforce compliance.
"Any non-compliance with private masking requirements is not enforceable by the Bristol Police Department; it is a civil matter," Capels said. "If a mandate is to be in place, members felt it should be statewide."
Selectboard Vice Chair Ian Albinson reasoned people are more prepared for, and knowledgeable about, COVID than they were a year ago. He and others hope that knowledge will lead to an instinctual use of masks in public places.
"We have vaccinations for 5-year olds," Albinson said. "We're in a much better place than we were a year ago."
Like Hardy, Albinson believes the mask mandate should have come from the state level.
"There's disappointment, especially from me, of putting the onus on towns to make these individual decisions, and there's so little support for towns to be able to do this," he said. "We felt with our size, this was something we couldn't enforce, so we weren't able to enact it."
The selectboard doesn't require masking indoors in Bristol's public facilities, but strongly encourages it, according to Capels.  She said most visitors and researchers choose to wear masks and that all town office employees are vaccinated "and most, if not all, are boosted."
There's Plexiglas barrier at the office service counter, "ample supplies of sanitizer, and social distancing is observed," Capels added.
In Brandon the selectboard voted, 4-1, to not enact a mask mandate after a brief discussion on Nov. 22.
"Individual businesses are choosing if they have customers wear masks and many will have a sign up," said selectboard Chair Seth Hopkins. He added that many businesses had developed their own policies and ways to communicate them to customers.
"My view is that people are adults, people are aware of the risks," he continued. "Just because something is a good thing, it doesn't mean it should be mandated."
IN MIDDLEBURY
Middlebury Town Manager Kathleen Ramsay has thus far received four emails encouraging the selectboard to adopt a local mask mandate under S.1.
One of the pro-mandate emails was sent by former Middlebury Planning Commission Chair Victoria DeWind.
"As the economic hub to our county, we see people daily from all over the county for both work and shopping," DeWind wrote. "The holidays will attract even more people with seasonal shopping, events and gatherings. Breakthrough cases come along as well as for those who are not vaccinated.
"Please take the step of an indoor mask mandate to protect all in our community," she concluded. "Until more children are vaccinated, and at least through the holidays and until we see numbers come down, please give us the protection we all need. Masks make a difference."
Longtime local pediatrician Dr. Jack Mayer is also exhorting the Middlebury board to endorse a local mandate.
"We must now consider the simple and very effective strategy of mandating masking indoors, to counter the COVID threat," he wrote. "Please act expeditiously, especially during this holiday season when so many people are traveling, visiting, and exchanging germs. On the CDC's map of COVID incidence, Addison County — like all of Vermont — is bright red."
Vermont saw nearly 4,800 new cases of COVID-19 during the last two weeks of November; Addison County saw 223. State Health Department officials are on the lookout for the appearance of the newest variant of COVID-19, Omicron, in Vermont; they fear it may be more transmissible than other strains of the disease.
Hardy noted the state Senate passed a resolution last week calling for a statewide mask mandate, based on COVID case numbers, new deaths, and increasing stress on health care institutions, schools and families. But supporters ultimately realized Scott wasn't in favor of such a move.
"I would have preferred that the governor show leadership like he had previously, and said, 'We're in another crisis time, and we need to take more definitive measures to protect our citizens form COVID,'" Hardy said.
Still, Hardy won't fault any towns that don't opt for local mask mandates.
"I think it's an unfair position to put them in," she said. "I think the governor should have done it; I don't think our towns should be put in the position where they have to do it.
"A statewide mandate has more force behind it," she concluded.
Neil Allen of The Brandon Reporter contributed to this story.
Reporter John Flowers is at [email protected].
More News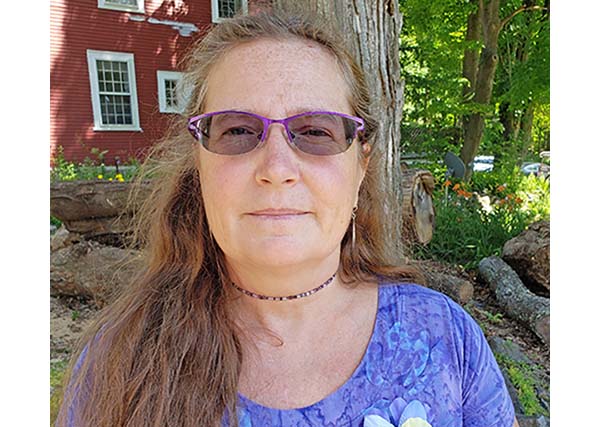 Learn about the disease in a documentary film by a local woman who knows first hand. Plus … (read more)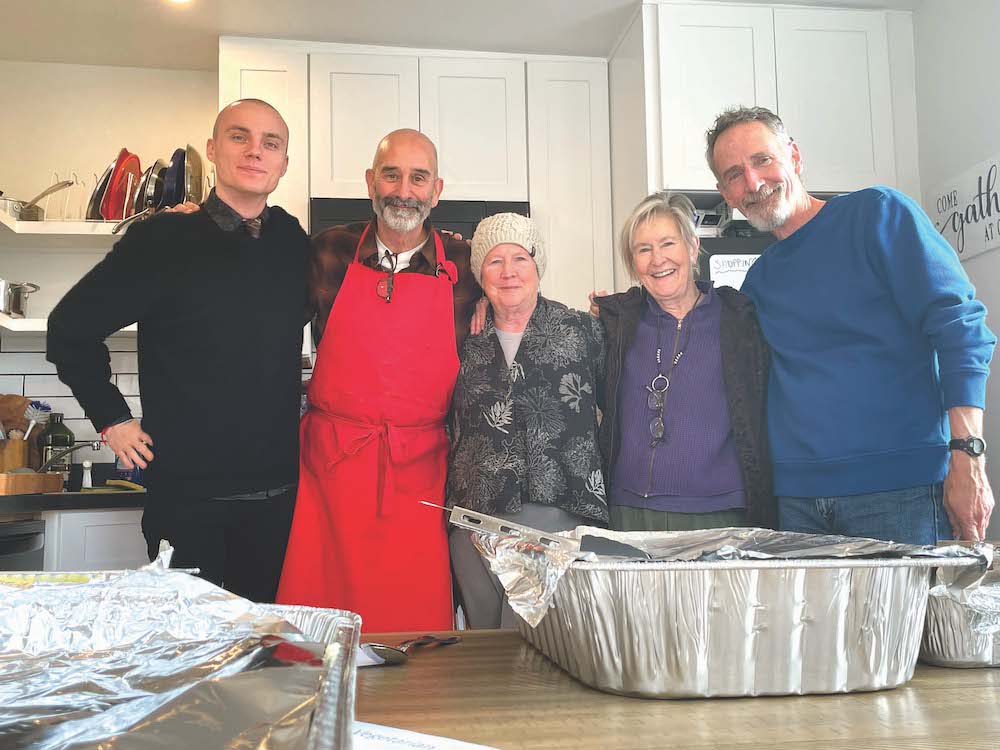 This past Thanksgiving, Nov. 23, saw almost 60 people converge upon the 1,400-square-foot … (read more)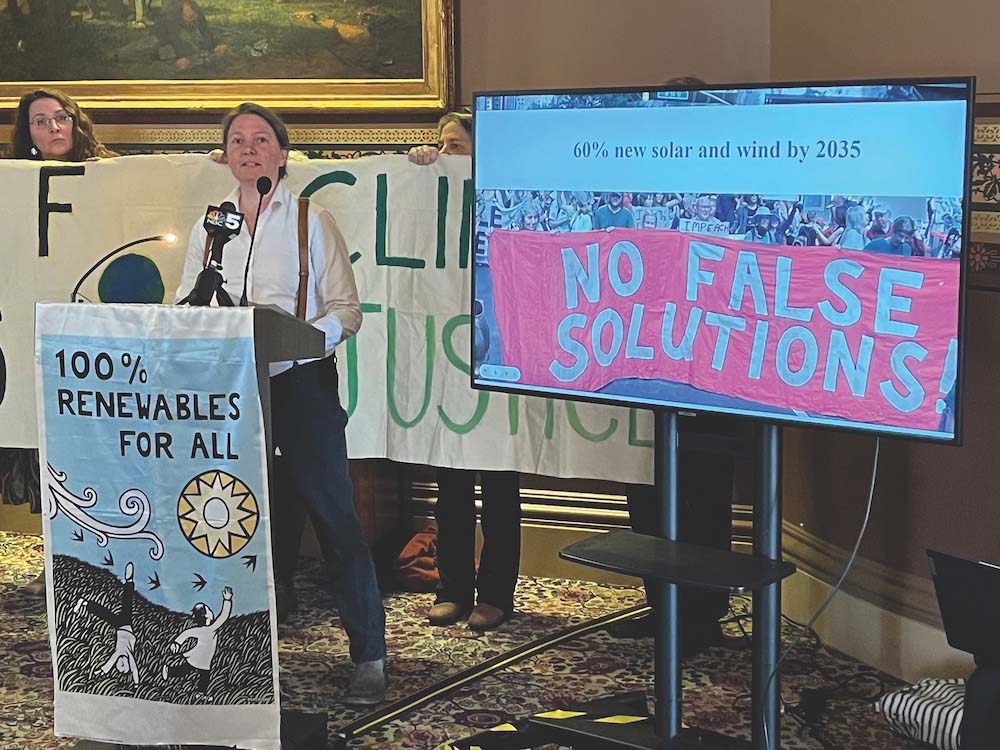 Two state lawmakers are urging Addison County folks not to ease up on efforts to battle cl … (read more)