Daffodil tsunami is a gift to us all
When spring sprang last month Vermonters were delighted to see flowers return to fill in select spots around their homes and properties. We noticed one small yard in Middlebury that was absolutely covered in daffodils, the quintessential spring flower.
We asked homeowner Rebekah Irwin how the yard in front of her Seminary Street home came to be blanketed in such an amazing display of gold and green; here's what she said:
I'm thrilled that my daffodils caught your eye.
They are new. While people around me obsessed over making sourdough bread this past year, I was consumed with the delayed gratification of fall bulbs.
At some point this last year, I read about ancestral daffodils growing in England along roadsides and in marshy fields. I was obsessed with reproducing this untamed landscape. I purchased a bulk package of 500 mixed varieties and followed British YouTube videos describing techniques to recreate a "wild" disheveled appearance.
The steps: (1) Throw bulbs into the air. (2) Wherever they fall, plant them. (3) Repeat.
My flowers are "lite" comparatively. All 500 are daffodils, and they will multiply and return each year (I hope). I can mow when they die back in a few weeks.
It has been a gift to my neighborhood!
More News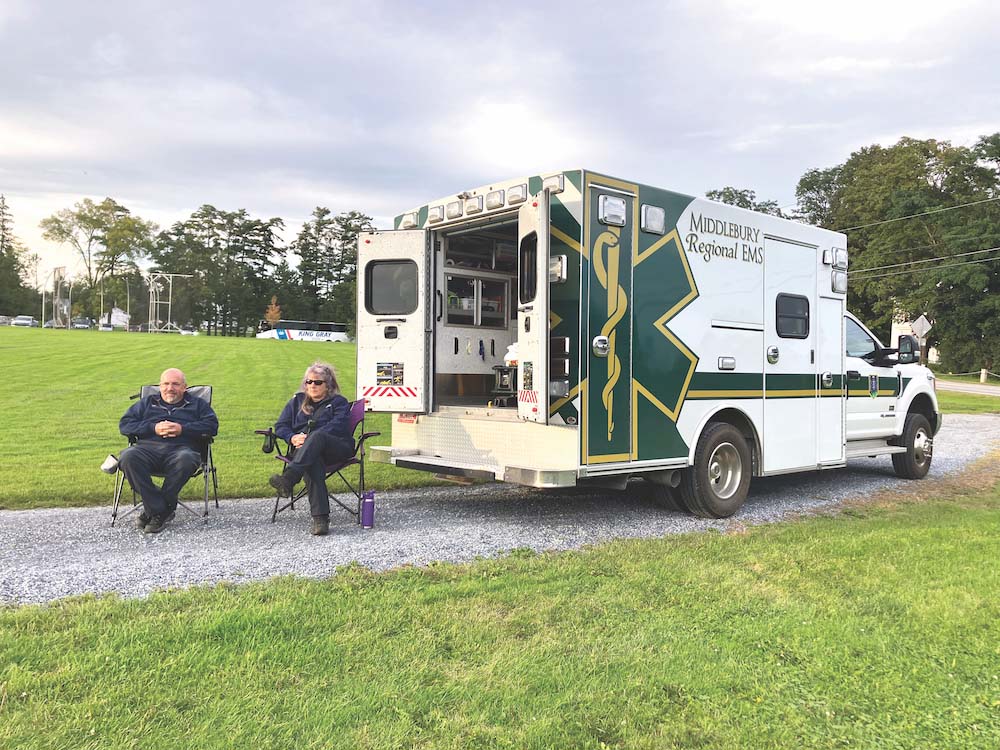 Middlebury Regional Emergency Medical Services wants to eliminate its annual Town Meeting … (read more)
Middlebury police are investigating the death of a Middlebury College junior and say the p … (read more)
Vergennes resident Margaret Clifford offers nearly a century of recollections, from losing … (read more)