Monday sports: VUHS girls hit 5-0; hockey teams over .500
ADDISON COUNTY — In local high school sports late last week the Vergennes girls' basketball team kept rolling and the Middlebury hockey teams each split a pair of games while maintaining winning records. But Tiger girls' hoop, and Commodore and Otter Valley boys' basketball came up short.GIRLS' BASKETBALL
The Vergennes Union High School girls moved to 5-0 by edging visiting Colchester, 49-45, in a game played in the Little City this past Thursday, Feb. 25. Key in the VUHS win was an 18-for-25 performance from the free-throw line, led by Kate Gosliga, who sank 12 of 14. Gosliga scored 18 in all, while Felicia Poirier added eight and Hannah Kelly chipped in seven.
The Division I Lakers, led by Nicole Norse's 13 points fell to 2-3. The Commodores remained in a first-place tie with Lake Region for the D-III lead.
In another tight game on Thursday, visiting Mount Mansfield outlasted the Tiger girls, 51-46, despite 19 points and six three-pointers from MUHS forward Ele Sellers. Hannah Turner (11 points) and Cady Pitner (10) also hit double figures for the 1-2 Tigers. Meadow Worthley scored 16 to lead three in double figures for the 4-1 Cougars.
MUHS pulled within four points in the final minute.
On Saturday host Mount St. Joseph (3-2) got 20 points from Tiana Gallipo, including six threes, in a 58-38 victory over the 1-4 OV girls. Alice Keith paced the Otters with 11 points, seven rebounds and six steals, and Anna Lee hit three threes to score nine.
The Eagle girls had been set to host Enosburg on Thursday, but that game was canceled. The Eagles' Tuesday, March 2, game at Burlington was also called off. Instead, the Eagles will host Rutland today at 7 p.m. They had been set to entertain Lamoille this coming Saturday at 1 p.m., but Lamoille called that game off. Eagle officials are trying to line up another opponent for what was to be the team's second and last home game of the winter. BOYS' HOCKEY
In a Wednesday battle of the unbeatens host Burr & Burton edged the Tigers, 2-1. Joey Niemo, from Tucker Stearns, gave the Tigers the lead in the second period, but Dominick Micelli equalized later in the period. Bulldog Max Brownlee netted the game-winner midway through the third. Tiger goalie Giles Heilman made 24 saves, while BBA goalie Michael Hornby made 20.
On Saturday the Tigers scored three times in the first period in a 3-1 victory over host Mount Mansfield. Owen Lawton scored the first two goals, and Kellan Bartlett topped off the MUHS scoring spree with a power-play strike. Clyde Mulhotra, Matthew Kiernan, Stearns and Bode Rubright picked up assists.
Heilman stopped 19 shots as the Tigers improved to 4-1, and MMU goalie Declan Heney made 18 saves.GIRLS' HOCKEY
On Wednesday the Tiger girls' hockey team spotted visiting U-32 two goals in the first 3:04, but roared back for an 8-2 victory. The Tigers tied the game at 2-2 after one period, went ahead on an Ella Tucker goal in the second period, and then scored five times in the third period.
Tucker led the way with three goals and an assist, and other scoring contributors were Hana Doria and Channing Brush (two goals and an assist each), McKenna Raymond (goal, assist) and Lily Finn (two assists). Tiger goalie Abby Hodsden made 19 saves, and U-32's Jin Clayton made 24 saves.
On Saturday host Harwood/Northfield edged the Tigers, 4-3, as Louise Thomsen snapped a 3-3 tie early in the third period with her second goal and Highlander goaltender Jordan Hunter made 26 saves.Patience Hanley scored twice for the Tigers, and Tucker once. Erin Mulcahy, Finn and Brush picked up assists, and goalie Lydia Deppman made 21 saves as the Tigers dropped to 3-2.BOYS' BASKETBALL
On this past Thursday visiting Mount St. Joseph bolted to a 10-0 lead on the way to a 55-36 win over the OV boys. Andre Prunty and Jerimiah Green each scored 15 points to pace MSJ. Cole Letourneau led the 0-4 Otters with 10 points.
On Friday host Mount Mansfield defeated the VUHS boys, 45-28. Tyler Bergmans scored a game-high 11 points for the 0-3 Commodores. Ten Cougars scored, led by Dylan Hamilton's 10 points.
The Mount Abe boys hosted MUHS on Friday; see story on addisonindependent.com.
More News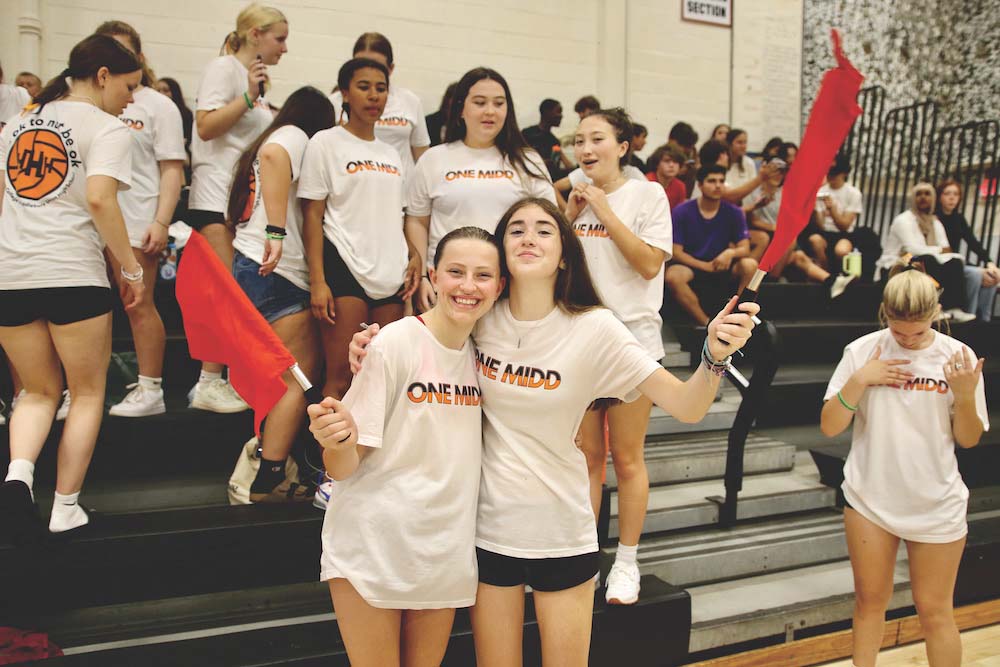 Considering the Middlebury Union High School volleyball team's decidedly successful record … (read more)
In a hard-fought girls' soccer match on this past Saturday, Middlebury outlasted Vergennes … (read more)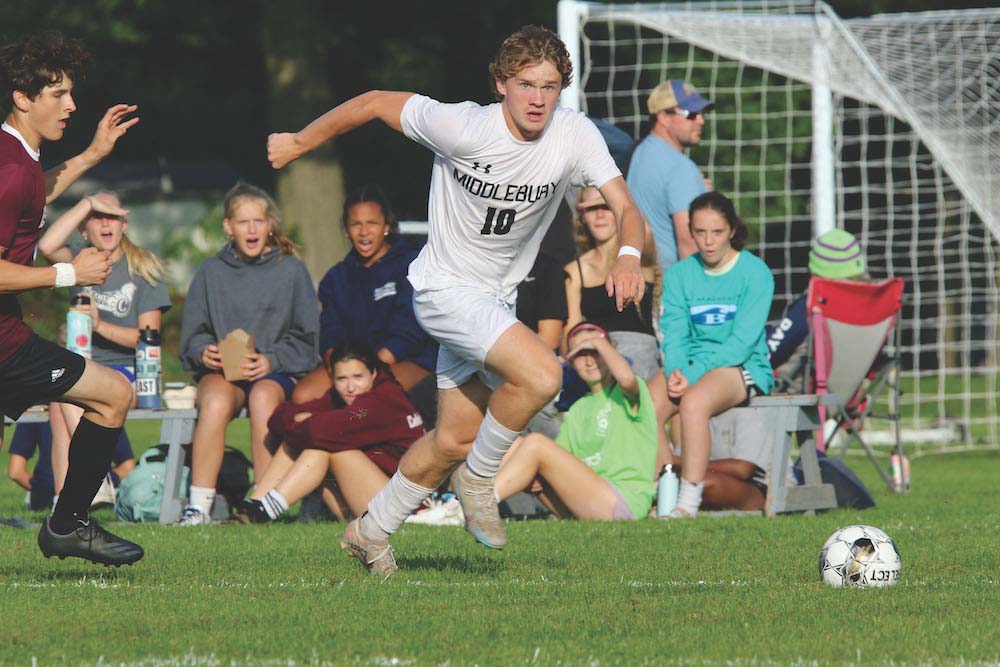 The Middlebury Union High School boys' soccer team survived a scoreless first half in whic … (read more)