Six vie for four ACSD seats
MIDDLEBURY — One could certainly argue that it takes a brave person these days to serve on the Addison Central School District (ACSD) board. Plenty of controversial issues in play are bound to make board members unpopular with some of their constituents.
School consolidation amid declining enrollment.
Moving 6th-graders to Middlebury Union Middle School beginning this fall.
Transitioning to a brand-new learning structure through the International Baccalaureate program.
Preparing a facilities master plan that will recommend which district buildings deserve ongoing investment, and which do not.
Re-establishing educational continuity for preK-12 students following a COVID-19 pandemic that has seen some students lose ground through virtual learning.
Sustaining current school programming and keeping teacher layoffs to a minimum amid budget challenges that, for the first time this year, have resulted in an ACSD budget proposal that exceeded the state's per-pupil spending threshold by around $550.00. The board tapped into surplus funds to cover that excess spending, for which the district would have faced a financial penalty.
Six people aren't intimidated by these daunting issues, and they've thrown their respective hats into the ring to fill four spots on the 13-member ACSD board.
Here's how the ACSD ballot will look on March 2:
•  Incumbent (and former board chairman) Peter Conlon faces competition from Chris Kramer for Cornwall's lone seat on the panel.
•  Incumbent Davina Desmarais and residents Mary Heather Noble and Lindsey Hescock are competing for two of Middlebury's seven seats on the board.
•  Barb Wilson is unopposed for Shoreham's seat on the panel.
All terms are for three years, and residents in the seven ACSD towns of Bridport, Cornwall, Middlebury, Ripton, Salisbury, Shoreham and Weybridge will vote for all of the seat.
Here, in alphabetical order, are brief profiles of all six candidates. The Independent asked each one to share some background about themself, as well as to size up what each believed would be the top issues the board would face during the next three years.
PETER CONLON
Conlon spent 10 years on the former UD-3 school board (including three as chair), which presided over Middlebury union middle and high schools. He's a charter member of the ACSD board, chairing it until March of last year. He's led the board's Negotiations Committee for the past two years.
Conlon is also a member of the Vermont House, a Democrat representing the Addison-2 district towns of Cornwall, Goshen, Hancock, Leicester, Ripton and Salisbury. Conlon serves on the House Education Committee, which has allowed him to update his colleagues on school-related legislation.
His top three issues:
1) "Our immediate work is supporting our professional educators as they help our students recover from the turmoil of the coronavirus pandemic and the loss of school time it forced. The next school year will come with plenty of challenges and many lessons learned, but hopefully some great opportunities to improve education. We need to heed those lessons."
2) "The board must continue its work on its facilities master plan to create sustainable educational opportunities for our students and value for our taxpayers. Part of that will be addressing the needs of our many buildings and developing a bond proposal for that."
3) "It isn't often in the headlines, but working with our employee unions to hammer out multi-year agreements will really help everyone feel settled and committed to the future of our school system. Due to changes at the state level, we have all spent too much time having to bargain each year."
Conlon anticipates a busy three years.
"There is still so much work to be done," he said. "I look forward to bringing my experience as a 30-year district taxpayer, a parent and foster parent, and 15-year board member to the table to face the daunting issues ahead of us."
DAVINA DESMARAIS
Desmarais is running for her second three-year term. She serves with Conlon on the Negotiations Committee.
She and her family are very much invested in Middlebury schools.
"I have lived in Middlebury for 10 years, with a sixth-grader at Mary Hogan, a nephew at MUHS, and a niece at Cornwall's (Bingham Memorial School).
Desmarais pointed to her 20 years of professional experience working in the fields of education, special education and child and family services.
"Having worked in both rural and inner-city schools, I have experienced a broad spectrum of issues and needs," she said. "I have degrees in Childhood Education, I am a Paralegal, and am pursuing a Master's in Social Justice."
She promised to remain "dedicated, invested, and will work hard to make our schools safer, better, and inspiring places for our kids to learn. I hope to be able to continue my work as a board member."
Desmarais had not identified her top issues for the next three years as the Independent went to press on Wednesday.
LINDSEY HESCOCK
Hescock is a native of Connecticut who has long had family in Vermont.
She gained experience working in two inner-city schools in Hartford, Conn., through the University of Connecticut's Urban Semester program. It was in these schools that she discovered her passion for advocacy, education, and working with people. Her career began in a leadership role with a small nonprofit focused on afterschool enrichment programming for at-risk middle school students.
Hescock said she finally listened to her heart and moved to Vermont 2001 to be closer to family. She found work with the Counseling Service of Addison County in its employment program for adults with developmental disabilities. This grew to include experience helping children, transition-age youth, and their families.
It was during this time that she came across a "Train the Trainers" self-advocacy workshop offered by Green Mountain Self-Advocates. Thus began her many years working and volunteering alongside people with disabilities all over Vermont, collaborating with state and local agencies, businesses, schools and individuals.
Consulting opportunities started to pop up closer to home, so she gradually made the shift back to working mostly in Addison County. Many of her clients were in the human service sector, but she branched out to include hospitality and event planning.
Her son, Henry, was born in 2012 and is now a 3rd-grader at Mary Hogan School.
"From his first breath, my life has centered around him," she said. "I continued teaching classes in the community after he was born, but knew I needed to find a full-time job with benefits."
Hescock currently works at the EastView at Middlebury retirement community as the Residential and Memory Care Community Life Coordinator, and Coordinator of Transportation and Enhanced Services.
Hescock is well known in local human services, athletic and school sports circles. She's always loved to dance, and has taught many as a Zumba instructor.
"I've taught people of all ages and abilities in almost every school within 30 minutes of Middlebury," she said.
She currently runs the Recreational Gymnastics program through the Bristol Recreation Department.
Hescock has served on the Mt. Independence Coalition board, and the Special Olympics of Vermont board. She's volunteered with Speak Up! Addison County, Otter Creek Child Center, New Haven River Anglers Association, and the Better Middlebury Partnership. She enjoys coaching youth sports, including soccer, basketball, and baseball.
The biggest issues the ACSD board will confront during the next three years, according to Hescock, will include helping the school community recover from COVID, moving 6th-graders to MUMS, facing budget realities, and completing the Facilities Master Plan.
"An underlying issue that I expect to grapple with is the rift between the ACSD board and the community," she added. "Many constituents disagree with the path we're on and talk about how their concerns and ideas aren't taken seriously. A lot of hard work and volunteer hours have been devoted to finding solutions to impossible problems. Yet I hear parents lament about how out of touch leaders are from teachers, staff, students and families. I hope to help find ways to improve communication and the decision-making process so all voices are heard and difficult choices are understood."
CHRIS KRAMER
Kramer and his spouse moved to Cornwall in 2013, when their son was a year old. Prior to that, they lived in Bridport.
Kramer's professional background is in energy finance and energy policy.
"I've spent a lot of time advising state boards and state agencies on energy finance issues, including how financing can be used wisely to stretch limited resources and achieve policy goals," he said. "So hopefully, that gives me some sense of how to address financial challenges in other areas facing similar constraints, such as education."
This is Kramer's first run for local office, but he believes he's set a solid foundation for himself. He's co-chaired the Friends of Cornwall School group since the summer of 2019.
"When I took that on, I started following school board related issues much more closely, and it led me to want to run for the board and contribute in that way," said Kramer, who recently launched votechriskramer.com to promote his ACSD board candidacy.
Kramer has been a frequent viewer/participant in ACSD board meetings, and has expressed a keen interest in the panel's school consolidation and facilities master plan discussions. He's filed two separate public records requests with the board, seeking ACSD-related emails and other correspondence between board members.
"I think as a community, we really would like to have productive, collaborative discussions on some difficult challenges we're facing, including consolidation, but we've been struggling a bit to bring all sides together in an open conversation," he said.
If elected, Kramer said he wants to broaden "the conversation at the board level, and making sure whatever solutions we agree on include concrete elements that represent a good-faith compromise."
Kramer identified three topics that he said will demand much scrutiny by the board during the next few years:
•  School consolidation. The ACSD board is currently favoring a model that trims the district's current seven elementary schools to four — preserving those in Middlebury, Salisbury, Shoreham and Cornwall. Kramer supports the board's recent decision to postpone consolidation conversations until the fall.
•  Pandemic recovery. "The administration, as well as teachers and staff throughout the district, have been working very hard to get through this incredibly challenging time," Kramer said. "I believe the board should increase its focus on helping oversee that process — not to micromanage, but to ensure that students and families have what they need to get back to normal."
•  MUMS absorbing 6th-graders. Kramer wants to make sure all the details of such a major transition are worked out by this fall. He's particularly concerned about how the "teams structure" in the school will be affected by the new population. Current plans call for each team to be doubled in size, according to Kramer.
"Some people may not realize that the 6th-grade move also entails a complete revamping of the model for how the whole school operates all grades," he said. "MUMS has been considered a model middle school in our district, and much of that comes from the care and attention that teachers have been able to give to students during a time of growth in their lives that can be socially and emotionally challenging.
"If we're going to go through with the transition, we need to make sure we do it right and don't lose too much of what has worked so well," Kramer added. "So that also needs the board's immediate attention, given the timing of the rollout."
MARY HEATHER NOBLE
Noble and her family moved from Oregon to Middlebury almost six years ago. She's currently a freelance writer, creative writing teacher, stay-at-home mom, and community volunteer. Noble also has experience as an environmental regulator (ground water protection and remediation for the states of New Mexico and Connecticut). She holds a Bachelor's degree in Geology from Ohio State University, a Master's in Environmental Science from the SUNY College of Environmental Science & Forestry, and a Master of Fine Arts from the Stonecoast MFA in Creative Writing Program with the University of Southern Maine.
Her preferred writing genre is creative nonfiction — most of Noble's work is personal essay and environmental/nature writing. She's a contributing editor with the Longridge Review online literary journal. Noble has taught creative nonfiction workshops with the New England Young Writers' Conference at Bread Loaf, and has been a featured guest writer for the annual writers' conferences at Bay Path University and Moravian College. Locally, Noble has hosted a number of themed personal essay workshops through Bundle in Middlebury, and has also led several therapeutic writing workshops at WomenSafe for women affected by sexual and domestic violence.
Since moving to Vermont, Noble has been actively involved in the schools through the Middlebury Elementary School Association (MESA) and Everybody Wins! reading mentorship program at Mary Hogan School. She served on the ACSD Community Partnership team for Mary Hogan, and coached the "Girls on the Run" program for four years.
In 2018, Noble served on the steering committee for the ACSD's facilities master planning process, which helped design and implement a public input and participation strategy for the board's infrastructure planning work.
Noble divided her concerns into "immediate" and "over the next three years."
She said leading the school community through the COVID0-19 pandemic and the 6th-grade transition to MUMS fall into the immediate concerns category.
"These issues alone are asking a lot of our educators, who are already fatigued by teaching during a pandemic," Noble said. "So the board has a lot of work to do just in preparation for the next academic year."
Her longer-term issues include:
•-The financial stability of the ACSD.
"We are at an inflection point where the district's expected revenue will not cover its expenses without either significantly increasing the tax burden on its constituents or making substantial cuts to every school's budget," she said. "We got lucky this year with the availability of fund balance money to offset some expenses projected for FY22, but that money won't be available for the FY23 budget. The district was already spending close to the state spending threshold before the COVID crisis, and I think the impact to the State's Education Fund is only going to make things worse for the next few years."
Part of the challenge, she noted, is the ongoing decline of the Middlebury-area's student population. At the same time, school expenses are increasing — particularly in health care.
"Simply put, we don't have the number of students to justify what we are spending anymore," she said.
•  The facilities master plan, which she called "the board's most vital work to both address its long-term financial stability and envision the best configuration for educating ACSD students."
Noble said the facilities master planning process "invites the board and ACSD community to imagine schools where students and teachers have access to everything they need," including staffing stability; certified teachers and "reasonable" class sizes for every grade section; full-time special educators and specialists; and dedicated classroom spaces for art, language, and music.
BARB WILSON
Barb Wilson and her husband moved to Shoreham 12 years ago. Since arriving, she started a small berry and fruit farm and can often be found selling her products at the Middlebury Farmers Market. Wilson worked for a large telecommunications software corporation for 38 years until 2016. She holds a dual degree in Mathematics and Secondary Education from Michigan State University.
Wilson was a candidate for the Shoreham selectboard in 2014 and for Addison-Rutland District Representative in 2018.
She got involved in local school issues in a big way in late 2019, when it appeared Shoreham Elementary was in jeopardy of being closed as part of ACSD consolidation plans.
"I decided that I would try to help ensure that the board look more objectively at why Shoreham's elementary school should stay open," she said. "Over the past year, we have been able to successfully highlight not only the sustained growth that has happened, but also the socioeconomic disparity that would most likely occur should our school be closed."
Like her counterparts, Wilson places "pandemic recovery" on her list of top issues facing the ACSD board.
"I believe that many of our students have fallen behind and without the correct focus, many of our children (especially those most vulnerable) will not recover," she said.
Wilson agreed budgeting will only get tougher for the ACSD, barring any major changes in the state's education funding system.
"This is especially true because of the burden that the massive year-over-year healthcare coverage increases have on our district," she said. "I believe it is critical that we fully assess the impacts of cost cutting measures to ensure that we understand both the positive and negative results that may result. I also believe that as the ACSD board we must focus on concrete goals and measurable objectives by which decisions that are made can be evaluated."
Wilson continues to be concerned about the potential for school consolidations, and has called on the board to "clearly identify the anticipated benefits and/or liabilities that would result. These results must not only include financial details but also the resulting social equity impacts."
More News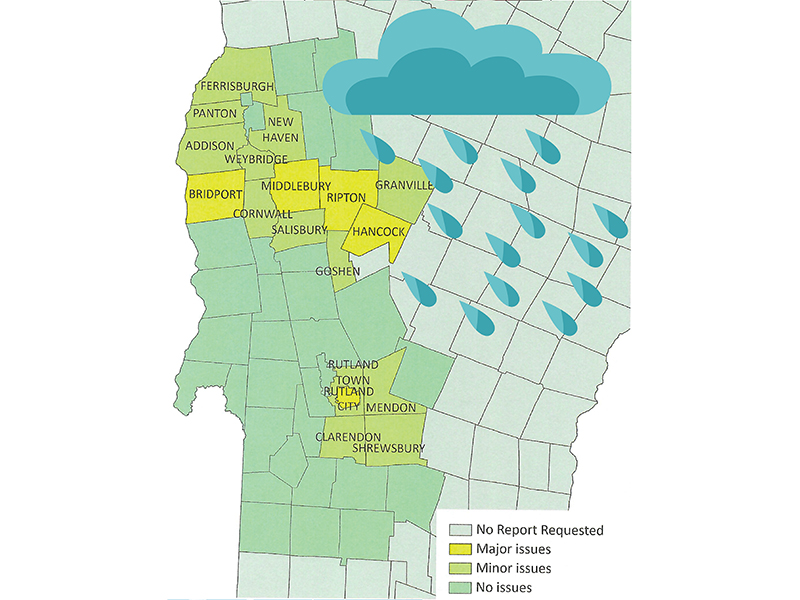 Local towns may get federal money to pay for more than a million dollars in cleanup and re … (read more)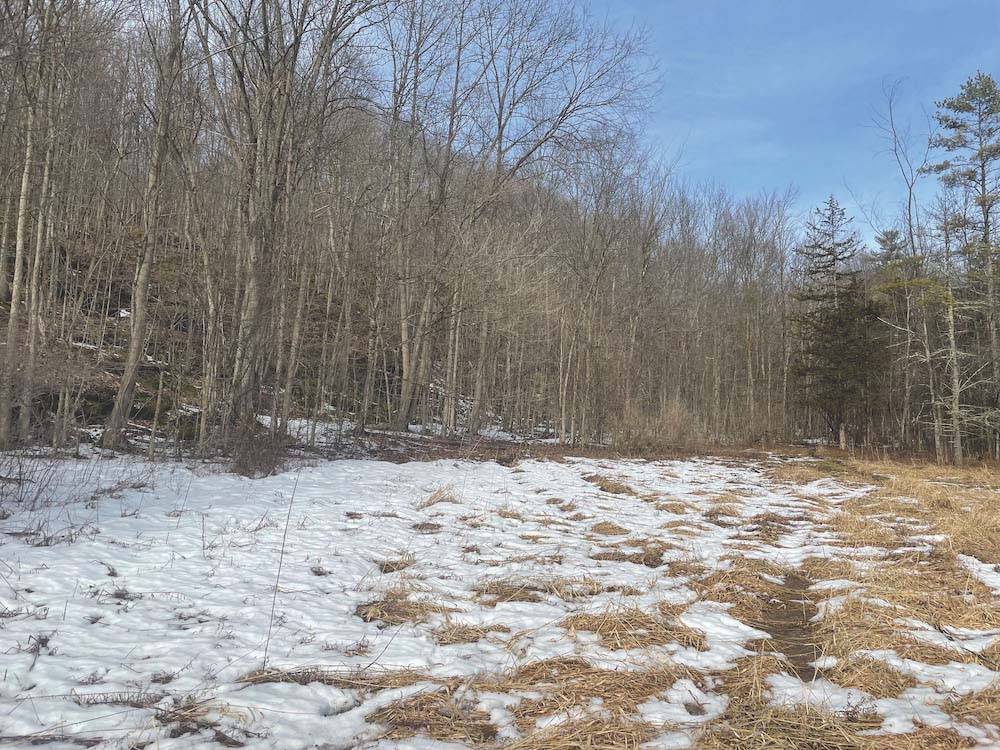 The Vermont Fish and Wildlife Department is putting $566,667 in grant money toward conserv … (read more)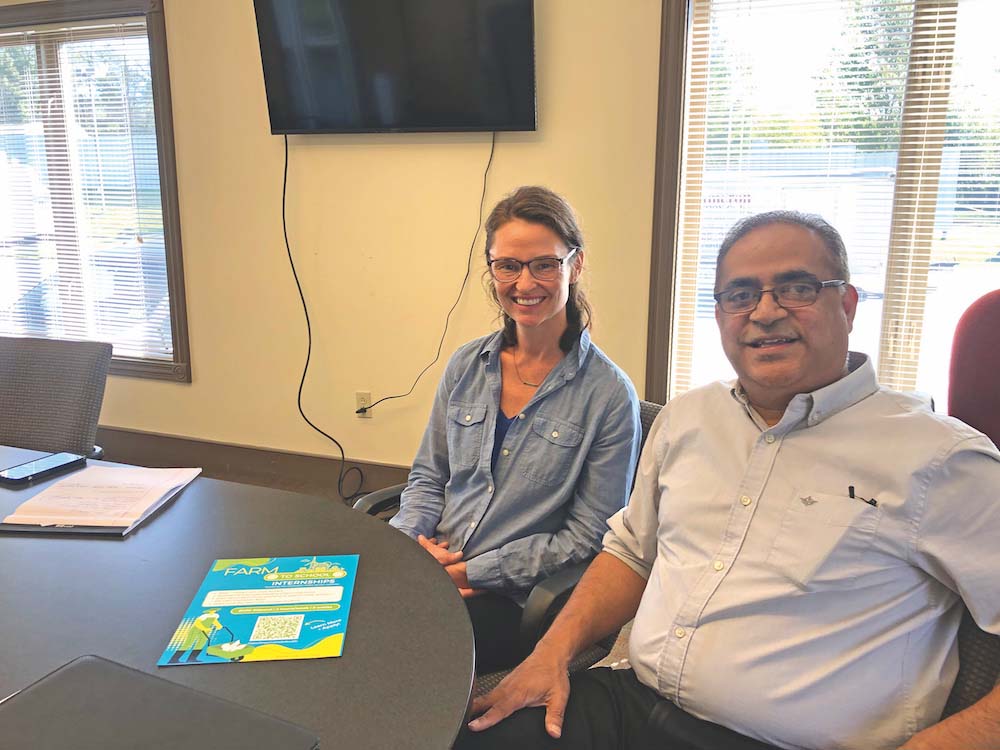 Like most things, the future of agriculture in Vermont lies in the hands of younger genera … (read more)