Shelter pivots to help homeless this winter
VERGENNES — Vergennes-based John Graham Housing & Services (JGHS) is busy preparing itself, and its clients, for an arduous Vermont winter during which homeless people will have the added challenge of finding services during the COVID-19 pandemic.
Fortunately, JGHS and other shelters throughout the state are being given more resources to care for homeless persons who are, in some cases, showing up in a more fragile state as a result of a virus that is making them feel more isolated than usual, local advocates reported this week.
Jess Horner, JGHS's clinical service coordinator, has seen first-hand the impacts COVID is having on homeless people entering the shelter.
"Chronic stress and isolation has been exacerbated; it's affected mental health conditions enormously," she said.
It's a changing landscape for the homeless population and service providers, and JGHS is changing the way it delivers services during the pandemic — from fundraising to feeding clients.
"We've kind of pivoted from just providing shelter, housing and services to really working with our  community and statewide partners to get people permanently housed," JGHS Chief Financial Officer Elizabeth Ready said. "That's been the big push at John Graham, and for the state of Vermont."
The 2020 state Legislature, through Acts 115 and 137, committed a combined total of $32 million to support homeless shelters and affordable housing initiatives during the pandemic. The General Assembly specifically earmarked $2.25 million for the Vermont Housing & Conservation Board to support projects that not only address homelessness, but that also reduce the risk of community spread of the coronavirus.
SHELTER IMPROVEMENTS
Around $110,000 of that money has helped JGHS renovate its shelter and one of its apartment buildings in a manner that makes them less susceptible to transmitting COVID-19. Specific upgrades have included installation of HVAC systems, air purifiers, hypoallergenic flooring and new bathrooms. A strict sanitation schedule further lessens the chance of COVID contact points.
"It's been really great," she said. "We've been able to make these places safer."
Officials are managing the shelter in a way that minimizes contact between guests and that, for now, slightly reduces the usual 25-person capacity of the facility.
"We're not packing people in," Ready said.
In the past, the shelter has been able to house multiple, unrelated individuals of the same gender in the same room. Not any more, due to the virus.
"It's more like one household per room," she said. "You can still have a family of four in a room; but if it's a 'household' of one, it's one person in a room."
This strategy of minimizing client interactions has permeated all JGHS services.
 "Before, we would have really encouraged people to congregate in the common areas to build those relationships and skills — like cooking," Horner said. "But that has been completely eliminated."
Shelter residents receive pre-packed meals through the Vergennes-area "Everyone Eats" program (see related story). 
There are more physical barriers set up in the shelter, and people must wear masks and wash their hands often.
During a rare spare moment, Horner might play a game of Uno with one of the children currently lodged at the shelter. They would normally do this together while seated in a couch or at a table in one of the shelter's communal areas.
Not now.
Under the constant specter of COVID, they slide the (Uno) cards under a plexi-glass door that separates the two players.
"It does minimize the intimacy that we try to build with people, so we've had to work that much harder," Horner said.
The focus these days is transitioning homeless people into permanent housing.
 Ready noted hundreds of Vermonters are still being lodged in motels and hotels. Homeless persons moving into the state must quarantine for two weeks prior to being allowed into a shelter. Hence the use of motel rooms during that quarantine period.
"What we don't want is people struggling in motels, wondering when their meal is going to be delivered," Ready said. "We'd rather have people in a unit of their own, where kids can study, where parents can begin the process of getting back to work or keep their jobs. That's been 100% of our focus: Getting services to people."
Shelter staff have been actively working with homeless people to get them into permanent housing.
"People might be in motels, but they're receiving the services there," Ready said.
The Counseling Service of Addison County, the Addison County Parent-Child Center, the Charter House Coalition and Middlebury College are just four of the many local entities that have been pooling staff and resources to help the homeless in their various temporary locations, according to Ready 
"The local partnership has been like never before," she said.
NEW HOUSING VOUCHERS
Unfortunately, vacancies are few and far between when it comes to Addison County's limited affordable housing stock. With more than 700 units in its portfolio, the Addison County Community Trust is by far the county's largest affordable housing provider. And when one of those units does become vacant, prospective tenants are in line for some extra assistance, thanks to 18 new affordable housing vouchers dedicated to the county through the federal Affordable Care Act.
John Graham Housing officials have received 15 applications for the vouchers, and have thus far committed 11 of the 18, according to Ready.
It should be noted that these housing vouchers will sunset in 18 months, unless they're extended by the federal government. But Ready and Horner are optimistic the vouchers will do a lot of good for renters during even a limited time, in terms of easing their financial worries while they're trying to lay the foundation for a better life in a post-COVID world.
"They'll continue to receive services from us and will hopefully be able to transition to other, permanent housing," Ready said.
MODULAR UNITS
Ready delivered some more good news for the county's homeless population: JGHS has acquired three new, energy efficient modular homes that will be based at the Kountry Trailer Park in Bristol. Delivery of the first unit was expected this week, with the other two to arrive around Dec. 10. Each unit is roughly 800 square feet and includes two bedrooms. Two of the units will be accessible to tenants with disabilities.
The Addison County Community Trust owns the 45-lot Kountry Trailer Park and is partnering with JGHS on this modular home project.
The homes, according to Ready, are classified as "zero-energy" homes, in that they include solar power systems, a lot of insulation and other features that dramatically reduce electricity consumption. Maine-based KBS Builders made the homes.
"There's a lot of demand for these homes," Ready said, noting competition for them has been particularly fierce during the pandemic.
"We were lucky," she said.
And JGHS will be using many Addison County-based companies to put the three homes in place and get them operational. 
Ready and her colleagues, meanwhile, have begun the selection process for tenants. Those tenants will be evaluated based on a variety of criteria, including the length of time they've been homeless, whether they have children, and if they have any health issues that might make them particularly vulnerable to COVID. They'll also be given vouchers through the Vermont Housing Authority that will ensure they can afford the rent. These vouchers are separate from the aforementioned 18.
Tenants will receive a variety of support services — including job search assistance — through JGHS and other local human services agencies.
While JGHS officials are gratified by the extra state and federal support, they said they could use more resources to take homeless people off the streets.
KEEP THE FIRE BURNING
Around this time of year, JGHS officials and supporters would be busy planning for one of the organization's biggest fundraisers: An annual, overnight sleep-out along the banks of the Otter Creek, near the falls in downtown Middlebury. Attendees are urged to get financial sponsors for what is usually a cold night outside, intending to mimic — in a small way — the hardships that homeless people face on a regular basis.
But COVID is putting the clamps on this year's sleep-out. Instead, JGHS has organized a small "Keep the Fire Burning" event for Dec. 19, during which a ceremonial fire will be lit on-site and supporters will be encouraged to light a candle at home and fund raise in a socially distanced manner.
As of Tuesday, supporters had secured pledges totally $20,598, toward a $30,000 goal. Among the top fund raisers so far: Owen McClain & family, with $5,054 in pledges, and a team from Vermont Gas, with $7,734.
For more information about Keep the Fire Burning, log on to tinyurl.com/yxgxtb8o.
John Flowers is at [email protected].
More News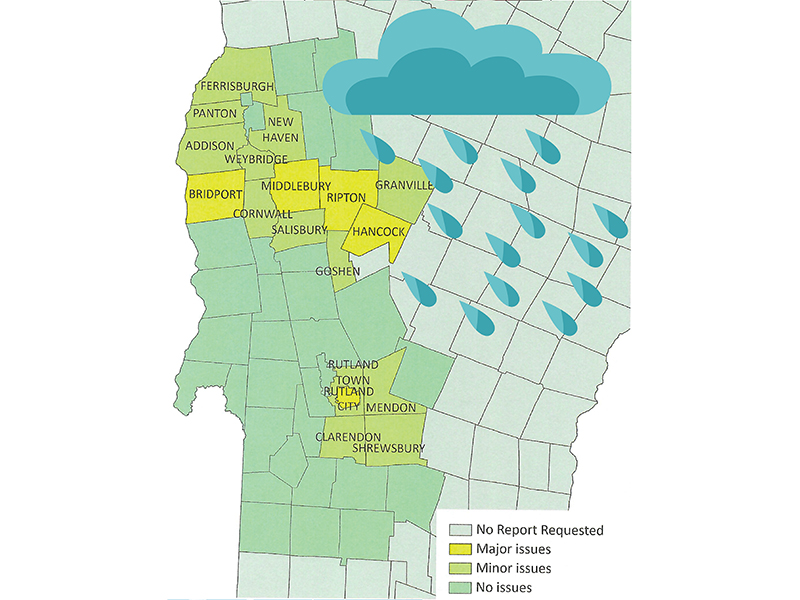 Local towns may get federal money to pay for more than a million dollars in cleanup and re … (read more)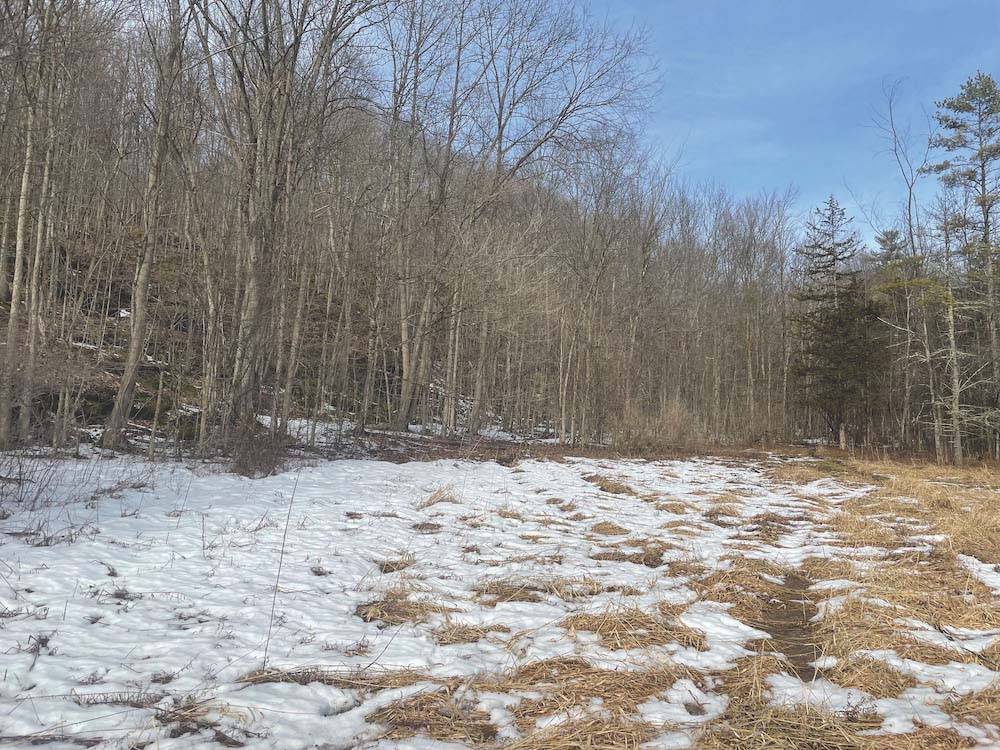 The Vermont Fish and Wildlife Department is putting $566,667 in grant money toward conserv … (read more)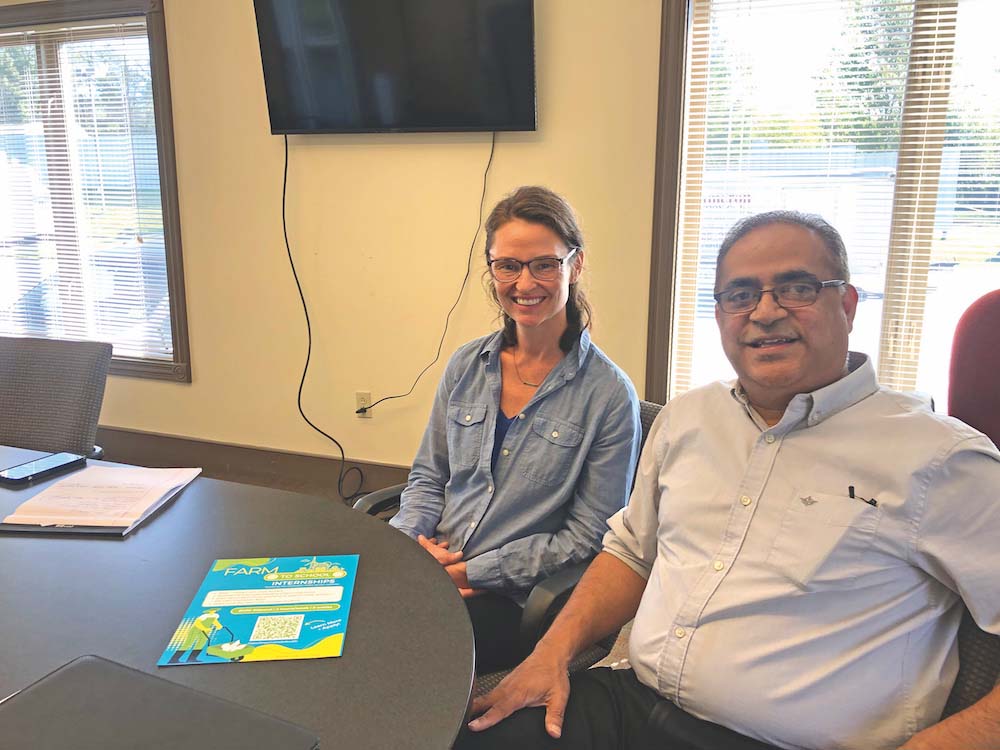 Like most things, the future of agriculture in Vermont lies in the hands of younger genera … (read more)