Homeless shelters to reopen; some guests cause problems at hotels
MIDDLEBURY — Charter House Coalition (CHC) officials are targeting Monday, June 8, to reopen the organization's warming shelter at 27 North Pleasant St. in Middlebury. The shelter has been closed since mid-March due to the COVID-19 pandemic.
Meanwhile, leaders of the John Graham Housing & Services shelter in Vergennes have set the same date for restarting the city-based shelter.
Doug Sinclair, co-director of the CHC, said the warming shelter will resume operations with up to 15 guests (instead of the usual 40), while observing strict social distancing rules. Moreover, the shelter will only be open to individuals — at least for the immediate future. The facility used to dedicate space for up to five families, but those rooms will now be set aside for individuals and storage, according to Sinclair.
He noted Gov. Phil Scott has carved out resources for homeless families within his plans for some of the federal stimulus funds for COVID-19 recovery. So Sinclair is confident homeless families won't be left out.
Peter Kellerman is director of Graham Shelter. During a phone interview on Tuesday, Kellerman said the city shelter is currently empty, as guests during the pandemic have been steered either to permanent housing or to Middlebury-area motels that can provide them with their own rooms.
Carpenters on Tuesday were installing temporary barriers — such as the ones seen these days in grocery stores — within the shelter to shield occupants from each other and staff. The facility's common areas will temporarily be closed to social events, in order to minimize the chances of spreading the virus.
"All along, we and our community partners have been vigilant and followed all the (state and federal) safety recommendations," Kellerman said. "And it's paid off for all the people we serve."
Reopening of the Vergennes and Middlebury shelters will divert some of the homeless away from three Middlebury lodging establishments that successfully bid for the right to host that population during the pandemic, at state expense. Those establishments — the Courtyard by Marriott, the Middlebury Inn and Middlebury Sweets Motel — have had varying experiences with their guests during the past month. While many homeless guests have been abiding by the rules — which include social distancing and wearing masks — some have posed challenges that have required police service, officials said.
Middlebury Police Chief Tom Hanley estimated his officers have been responding to "at least" 10 service calls per week related to homeless guests at local hotels. Offenses have included unruly behavior, larcenies and shoplifting cases at area stores. Hanley said he must send two officers on each call. They could be tied up anywhere from 15–20 minutes to the entire morning or afternoon, depending on the severity of the offense, according to the chief.
Sinclair estimated early this week there were around 100 homeless guests at Middlebury hotels, a number that fluctuates from day to day. Many of them, according to Hanley, have been brought into town from other counties due to a space shortage. He explained the Vermont Agency of Human Services bused a large contingent of homeless persons to Middlebury hotels back on May 11, that after closing trailers that had been housing people on Burlington's North Beach Campground.
"We were told they'd be leaving May 13, and would be headed to a hotel in South Burlington," Hanley said. "That has not happened."
Kellerman acknowledged the out-of-county guests were slated to transition to a Holiday Inn in South Burlington. But that hotel hasn't been available.
Hanley stressed only a small percentage of the out-of-county homeless guests have been creating the majority of calls for police service. Among those guests, according to Hanley, was a man with a murder conviction. Police have recovered weapons and narcotics in rooms from which the most troublesome guests have been evicted.
"We've got some fairly significant criminal backgrounds here, and they're manifesting themselves in a lot of nefarious activities, which is absolutely diverting us from (regular police duties)," Hanley added.
He cited as an example a food distribution event at the Middlebury State Airport last month. The Vermont National Guard–assisted effort was slow going at times and could have benefitted from a local police presence, according to Hanley. Instead, officers found themselves dealing with an accident involving a FedEx truck and various crimes (including a shoplifting incident and a cellphone theft) that were linked to a homeless individual who had been staying at the Marriott, but has since been evicted.
"We couldn't provide any assistance whatsoever (at the airport), and there was a big traffic problem out there," he said of the food distribution event.
John Zahn is general manager of the Middlebury Inn.
"For the most part, they've all behaved," he said of the inn's homeless guests. "We've had a few problems here and there."
Rusty Harding is manager of the Middlebury Courtyard by Marriott. He said the hotel has established strict rules. Those who don't or can't comply are evicted, Harding said.
Middlebury police don't have the resources to bring on new officers to shoulder the additional work, the chief said.
"We can't bring more people on; we'd have to pull them in from somewhere else or have them work extra hours," Hanley said. "It would be nice to get back to focusing on normal police issues that we get here. I understand there's an emergency going on; we get that. We've all got to do our part. But this is getting really prolonged, and it's starting to take its toll on us."
At the same time, Hanley lavished praise on the CHC for its work with the local homeless population. The organization has staff and volunteers assigned to the hotels, making sure folks receive food and other services while troubleshooting problems that might arise.
It's been an effective relationship, officials said.
"The CHC has been absolutely superb," Hanley said. "They're dealing with a very frustrating situation over there and they've got people over there 24 hours a day. They're taking care of the problems. If it gets out of hand, then we get involved. They have been a godsend to us to help manage the problem."
Sinclair was grateful for the praise, but acknowledged the extra work for police.
"There's no question that from a statewide perspective, there was a contingent of folks from Chittenden County that are very hard to house and had no options left," Sinclair said. "They had to go where there was motel space available. There was space available in Middlebury."
And he noted the buses of homeless people go in both directions. Addison County sent some of its homeless to Chittenden County this past winter when area shelters ran out of rooms.
"This is the state doing what it has to do to house people who are homeless," Sinclair said. "Sometimes our people end up in Chittenden, and sometimes Chittenden people end up here."
Reporter John Flowers is at [email protected].
More News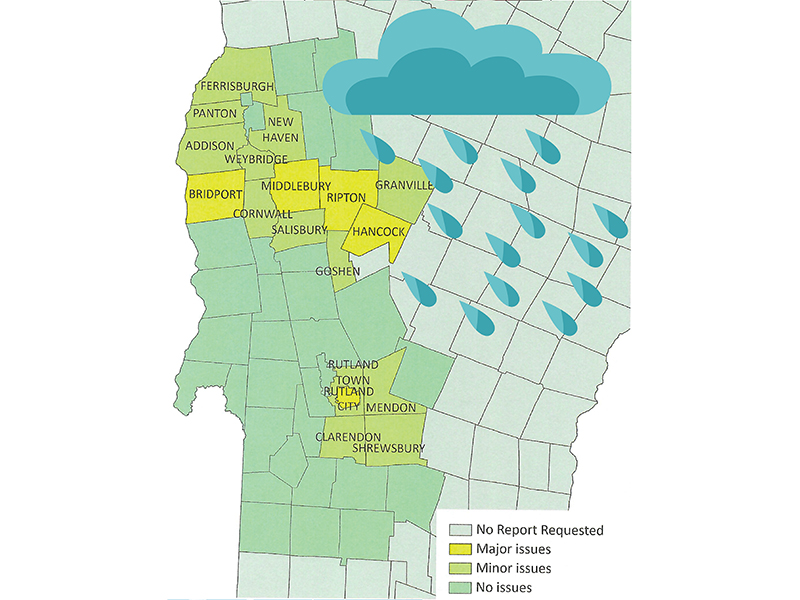 Local towns may get federal money to pay for more than a million dollars in cleanup and re … (read more)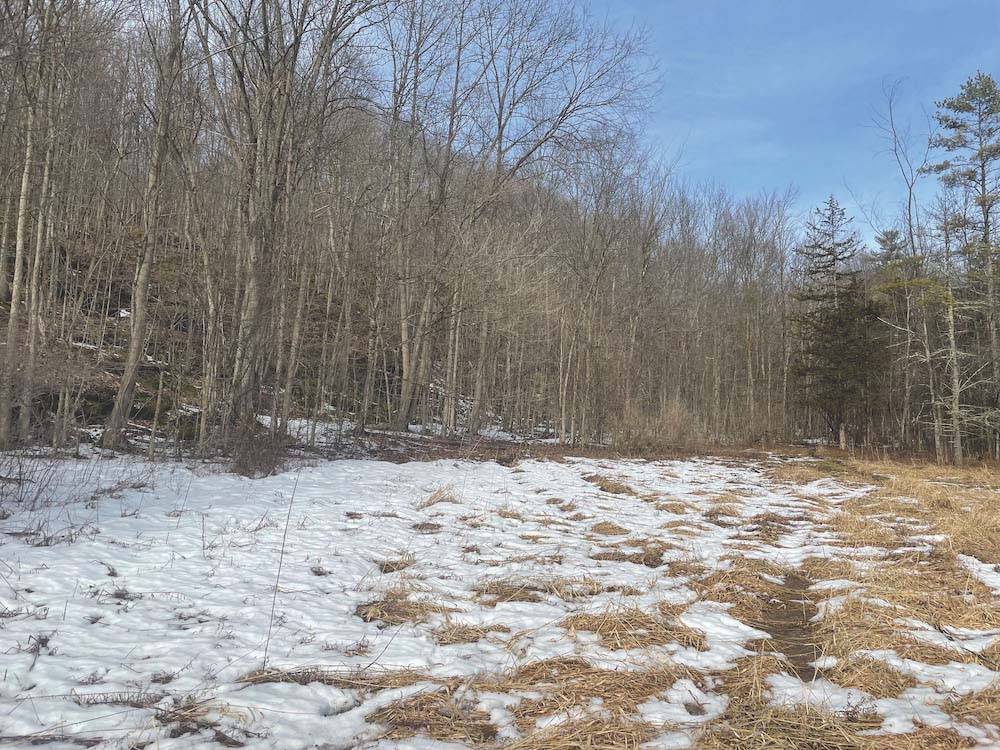 The Vermont Fish and Wildlife Department is putting $566,667 in grant money toward conserv … (read more)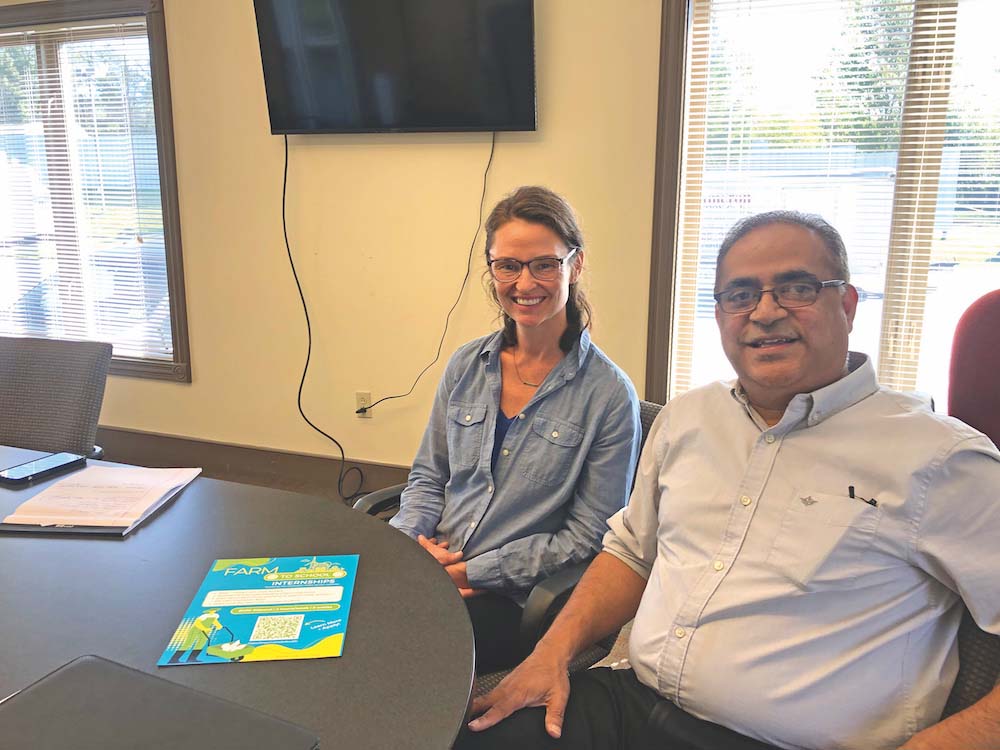 Like most things, the future of agriculture in Vermont lies in the hands of younger genera … (read more)