Winter Sports Report: MUHS boys' basketball
MIDDLEBURY — This past winter the Middlebury Union boys' basketball team played well enough to win 16 games and earn the No. 4 seed in Division I, only to be upset at home in the first round of the playoffs.
Two starters and a key role player graduated from that team, but Coach John Howe said plenty of talent returns as the Tigers aim for another winning season — and possible postseason success in their first season in D-II in many years.
"I think we look really good this year," Howe said. "They're all friends, which is fantastic. And they've accepted the youth into the fold really well … I think we have a legitimate chance to make a pretty good run into the playoffs this year."
The move to D-II doesn't change much in the regular season, although the team that upset them in the playoffs this past winter, North Country, joins MUHS in the Lake Division and in D-II.
"It doesn't really make a big difference for our schedule. It just makes a big difference going into the playoffs," Howe said. "We're the same team. We're the same school. And we're going to do what we did last year, which is go out and play as a team."
As positives, Howe noted the Tigers' assist-to-basket ratio of higher than 50%, team speed, and what he expects to be improved shooting.
"I was happy with how many assists we got per game," he said. "We don't expect anything different this year. I think we'll be a little bit faster. We're going to shoot much better from the outside."
The Tigers also return five players who either started or saw significant minutes who can form a starting lineup this year: senior swingman Tyler Buxton, senior guard Tim Goettelmann, senior forward Jeffrey Lokatys, junior point guard Gabe Dunn, and junior post player Mason Kaufmann.
Juniors Owen Connelly and Karic Riche and freshman Maxwell Alberts will back up the guards, Connelly and junior Nikolai Luksch can play guard or forward, and senior Ethan Kent and juniors Wesley Hirdler and Drew Gill will rotate into the frontcourt.
One potential area of concern is rebounding after the squad's leader in that department graduated, especially given that controlling the boards is important to sparking a transition game. But Howe is confident the Tigers will compete on the glass.
"It's a matter of heart," Howe said. "We won't be outrebounded too often."
To sum up, Howe is expecting an enjoyable winter.
"I think we're looking at a really positive season," he said.
More News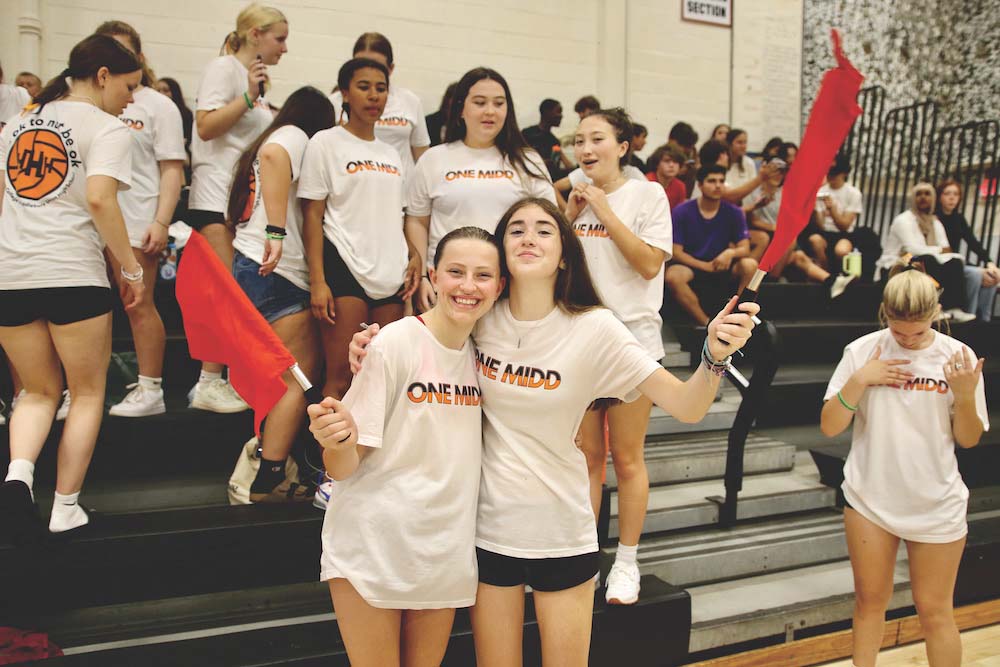 Considering the Middlebury Union High School volleyball team's decidedly successful record … (read more)
In a hard-fought girls' soccer match on this past Saturday, Middlebury outlasted Vergennes … (read more)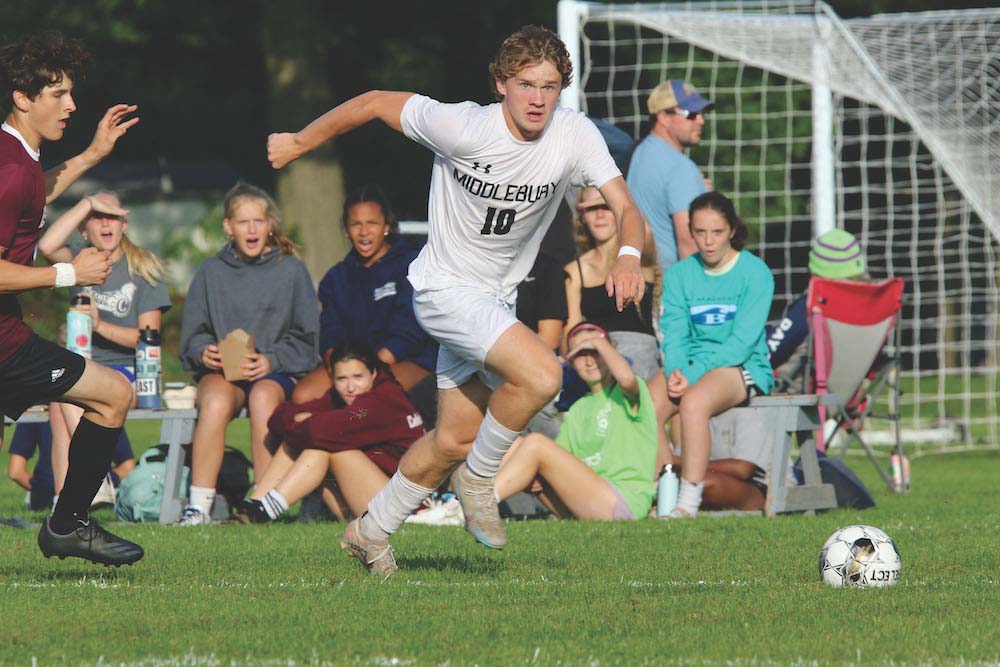 The Middlebury Union High School boys' soccer team survived a scoreless first half in whic … (read more)