Hundreds in Middlebury demand climate action
MIDDLEBURY — "We are not going home satisfied. This is just the beginning."
These inspiring words were spoken by Middlebury College sophomore and climate activist Connor Wertz during a rally at College Park in downtown Middlebury this past Friday, Sept. 20.
The roughly 500 people at the Middlebury event were part of a worldwide effort — a global Climate Strike — to persuade governments to take real action to stop climate change.
In Middlebury, as in other protests around Addison County and Vermont, those gathering with signs, slogans and songs included adults of all ages, as well as children from elementary through high school, many of whom walked out of class to attend their local protests.
Mary Nagy-Benson, a senior at Middlebury Union High School who helped make her peers aware of the strike, said the movement needs to go further than walking out of school or work.
"Just striking will not solve our climate crisis; it needs to be paired with action," she told the Independent.
People gathered at the park at 10 a.m. on the sunny Friday morning — the day of the first of two global climate strikes that arose from the #FridaysForFuture movement; a second major strike is planned for on Sept. 27. With the support of various international organizations and through social media, Swedish 16-year-old Greta Thunberg along with many others were able to spread awareness of the global Climate Strike, which organizers say launched a wave of strikes that will be happening every Friday into the foreseeable future around the world.
Last Friday's rally, held just three days before a United Nations emergency climate summit, drew an estimated worldwide turnout of about 4 million people.
The 500 people present at the strike in Middlebury represented a fraction of that world total, but there was a significantly loud amount of cheering as six different speakers (made up of two Middlebury College professors, three Middlebury College students and one MUHS student) took the microphone. People of all ages turned up to show their support, including an estimated 100 MUHS students and 200 college students. Before and during the rally the crowd chanted, sang, and held aloft signs with messages such as "Science not Silence," "The Oceans Are Rising And So Are We," and "There is no Planet B."
The Middlebury strike was organized in part by college environmental groups Sunday Night Environmental Group, Sunrise Movement Middlebury and Divest Middlebury as a way "to show governments the overwhelming solidarity of people against climate change," said Middlebury College senior Lucy Weiss. "It's really great to see people showing up, and then hopefully we'll inspire people to continue doing actions … not only in their daily lives, but in the future as well."
But raising awareness wasn't the only goal for the strike.
"This movement requires the disruption of everything that we consider normal," said MUHS first-year student Vivian Ross. She was the youngest speaker at the rally, and also addressed the Climate Strikers in Burlington that afternoon.
What appears to be the consensus among strikers is that one or two individual protests, while important and necessary, are not the solution to climate change.
"It seems clear to me that if we're actually going to reverse climate change, we're going to need a lot of strikes," commented Middlebury college Sociology professor Jamie McCallum as he addressed the crowd.
While everyone who spoke at the rally shared similar thoughts on climate change, they were also able to add their own perspectives. As a professor, it made sense for McCallum to note that "You learn a lot doing this kind of thing. And actually, it's quite a good way to teach as well."
McCallum colleague Rebecca Kneale Gould, a Middlebury environmental studies professor, taught the crowd the first of two songs after prefacing that "sometimes despair numbs you into inaction… and what music has done in social justice movements for years… it helps us tap into the hope."
Climate activists will certainly need hope after gaining the knowledge that, as maintained by college senior Zoe Grodsky, "climate change … has material consequences on people's lives, not in some far off future, not in some far off place, but right here, right now." Grodsky and fellow Middlebury senior Cora Kircher (who also spoke at the rally) are co-managers of the aforementioned environmental club.
The consequences mentioned by Grodsky can be seen even here in Vermont, explained Nagy-Benson in an interview.
"I think climate change is affecting Vermont farmers the most," she said. "The unpredictability of weather due to the climate is detrimental to a lot of farms."
Put simply, climate change is "the issue of our generation … the solution is in solidarity with every single other form of oppression," Wertz said.
Ross agreed, but said it wasn't young people who need to act.
"This is the movement that needs everyone, no matter how old you are, no matter how many climate rallies you haven't been to, no matter how many hours a week you work," she told the Independent.
As for activists' response to climate change deniers, their answers are brief:
"Look around," Weiss said.
At roughly 10:50 a.m., strike attendees began to leave the park, some returning to their jobs or classes while others travelled to the Burlington protest. They left with the knowledge that there was more work to be done and the hope that people would remain motivated to take action against climate change.
Ahlora Lipkin, a Lincoln Community School fourth-grader, attended the Middlebury Climate Strike with siblings Elle and Ari as well as friends June Yates-Rusch of Bristol and Orion Rex of Lincoln. She made the point that she and her cohorts probably have the most at stake when it comes to stopping climate change.
"We're all wondering about our futures," Lipkin said.
That future seemed unclear but hopeful as Grodsky addressed a determined crowd:
"What is the community going to do tomorrow after the strike is over? What is this community going to do when this week of action is over? Today we disrupt business as usual. What comes next?"
Editor's note: Reporter Sophie Pope McCright is junior at MUHS and daughter of news editor John S. McCright.
More News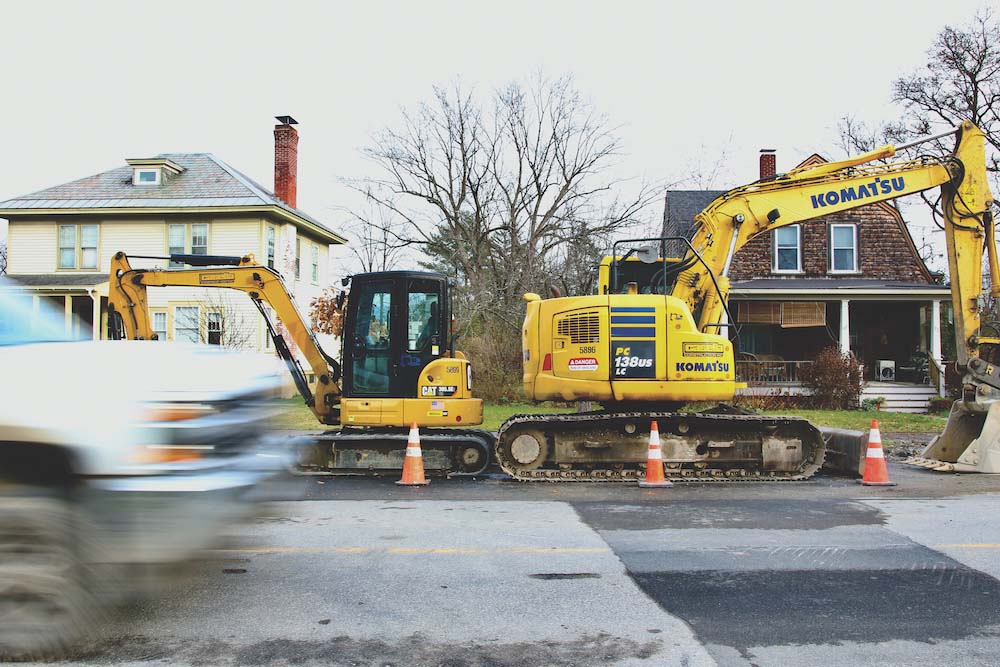 Middlebury voters next year will be asked to support three separate bond votes totaling $2 … (read more)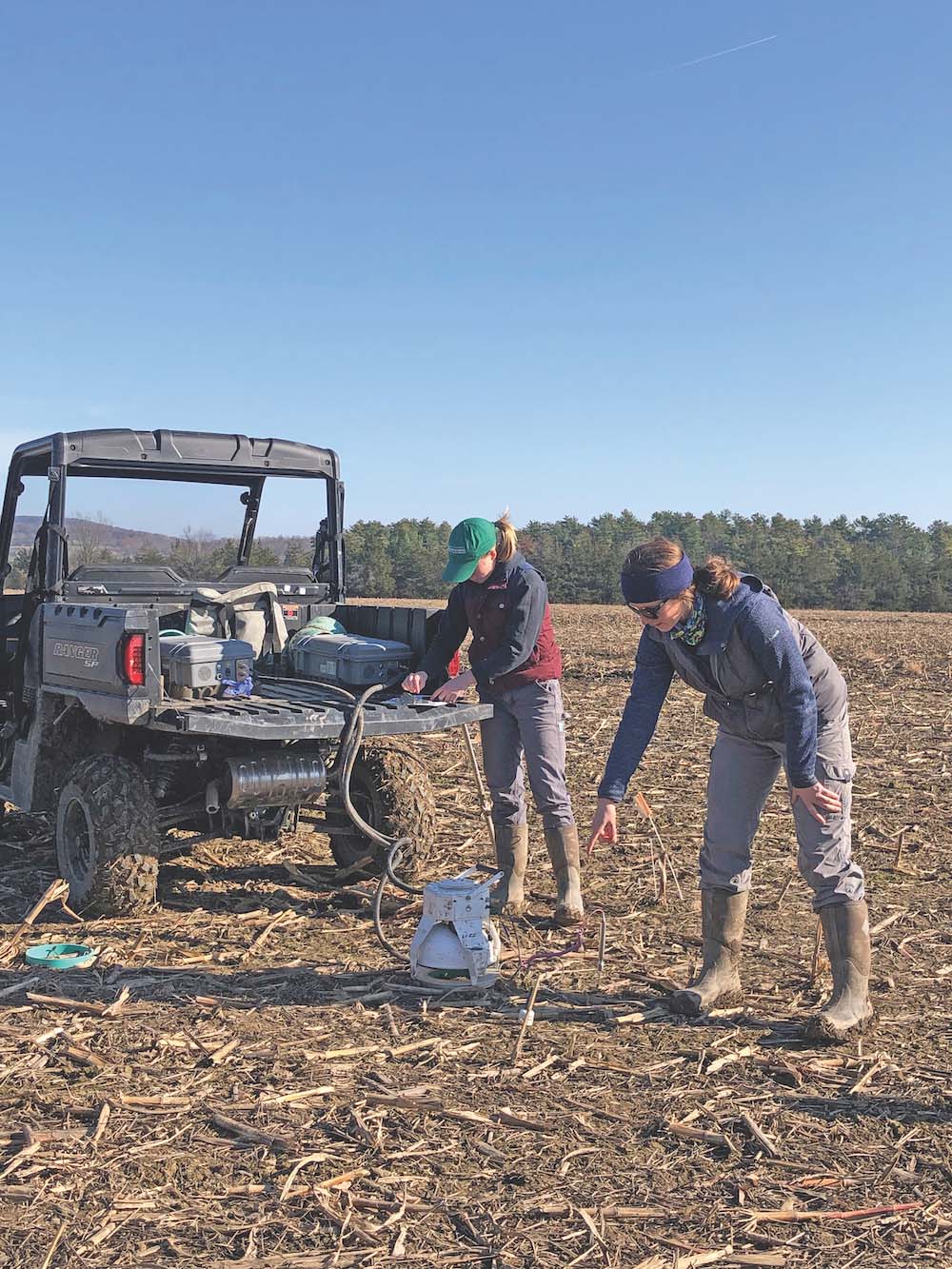 From planting cover crops to transitioning toward no-till or reduced-till approaches, farm … (read more)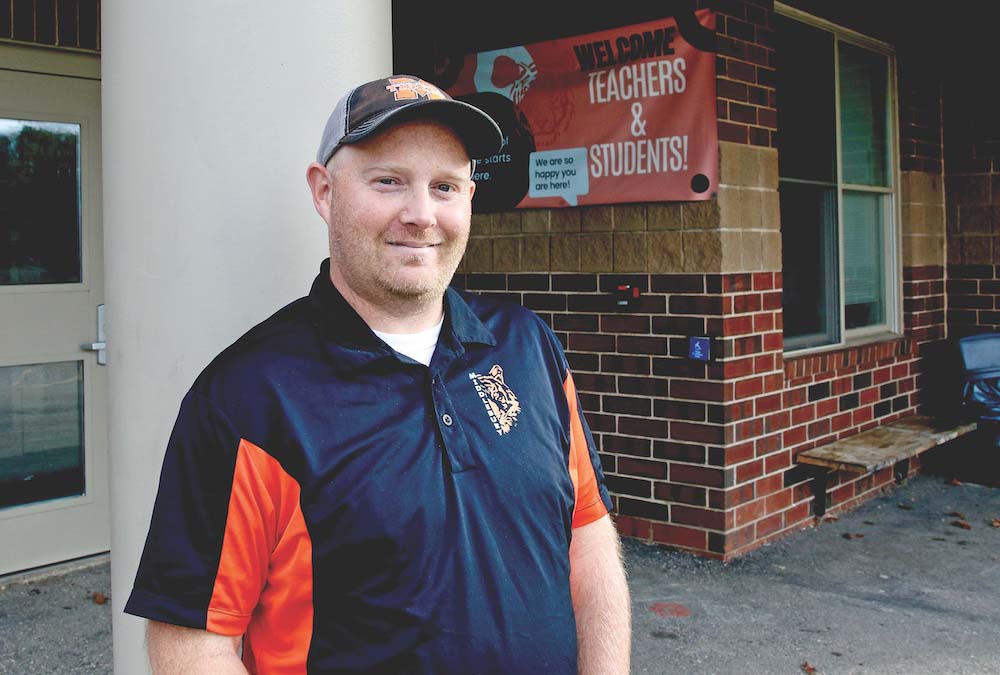 Dustin Hunt always knew he wanted to work with children in the field of athletics. He got … (read more)