MUHS soccer players help out at Habitat site
MIDDLEBURY — When we say the Middlebury Union High School boys' soccer players took the field this past week, we mean it — literally.
More than 20 members of the combined JV and varsity squads spent Wednesday evening, Aug. 14, dismantling sections of temporary sod from the downtown Middlebury Block Party (see Page 22) and then laid them back down on Thursday morning at a new Habitat for Humanity home site at 51 Seymour St. in Middlebury. The repurposed sod has become "instant lawn" for a five-member family that will occupy the soon-to-be completed home by Thanksgiving, according to Addison County Habitat for Humanity volunteer Ashley Cadwell.
Assisting and directing the young athletes was MUHS soccer Coach Reeves Livesay. He said the Habitat project was a perfect way to do some team building while providing a community service. The lads accomplished in 90 minutes what it would have taken Habitat's senior members a half day to execute, according to Cadwell.
He thanked the team and gave a special shout-out to Alex Carver–Northern Timbers Construction, whose workers installed the roof on the Habitat home.
The nonprofit Addison County Habitat for Humanity has been very busy at the site this year. Volunteers have put in a foundation for a second Habitat home on the same parcel. That second home will be built beginning next spring.
Cadwell said the family selected for the first home is parented by two full-time social workers with three children. The family spent some time at the Charter House warming shelter after having moved out of a trailer, according to Cadwell.
Family members are putting the requisite "sweat equity" into their home, which will end up costing them around $800 per month, mortgage included, Cadwell noted.
Reporter John Flowers is at [email protected].
More News
Blasting ledge could begin on Monday in Vergennes as work on the $25 million Vergennes Gra … (read more)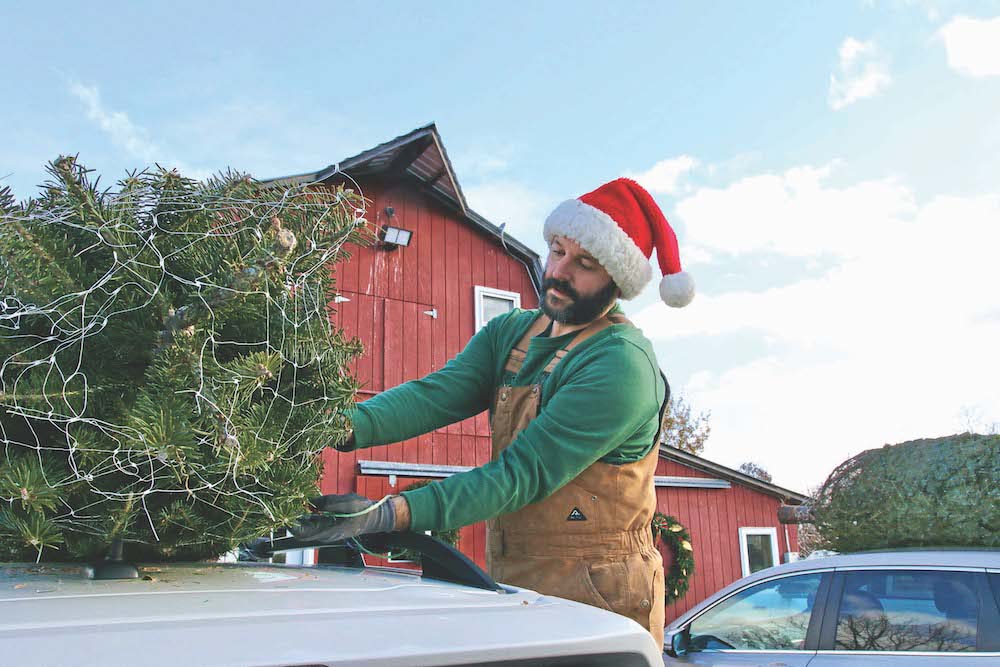 With the holiday season underway, county Christmas tree farms have begun welcoming visitor … (read more)
As the Middlebury Snowbowl prepares for opening day this Saturday, Dec. 9, loyal skiers an … (read more)