Middlebury groups launch 30/30 walking challenge
MIDDLEBURY — On Tuesday, July 16, over 40 people gathered in the Mary Hogan parking lot to go on an evening stroll. But this was not just any walk; led by President of Porter Medical Center Seleem Choudhury, participants walked to launch the 30/30 Walking Challenge.
Specifically, the goal is to walk 30 miles in 30 days.
That is the commitment Neighbors, Together is asking of Middlebury townspeople.
Between July 16 and Aug. 14, participants will walk at least one mile every day, and record their total mileage in booklets available at Ilsley Public Library and the National Bank of Middlebury.
Neighbors, Together volunteers began signing up participants around Middlebury on July 8. After a little over a week, all 300 booklets were gone.
The event will conclude with the annual block party in downtown Middlebury. Participants will submit their recording booklets in the hopes of winning one of five $100 Middlebury Money gift certificates.
Neighbors, Together has partnered with the Better Middlebury Partnership, RISE VT, Casella and Porter Medical Center for this event. Event sponsors are focused on two primary goals – educating people about downtown parking options, and encouraging exercise.
Neighbors, Together has been working since 2016 to mitigate the negative effects of the bridge and rail construction project on downtown Middlebury. The organization has 13 committees, and logged 2,400 volunteer hours in 2018.
The Walking Challenge is intended to address accessibility to downtown businesses. From May 27 to August 10, 2020, areas surrounding the two bridges will be closed to pedestrians, and much of downtown parking will be made unavailable around Merchants Row and Main Street.
"Where everybody likes parking now, they won't be able to park there. We want to help people realize that other parking isn't that far away," Linda Horn, member of the Health and Wellness Committee for Neighbors, Together said.
The organization created maps identifying available parking and alternative routes to access downtown, which volunteers distributed with registration information. The four central parking lots were the Middlebury Union High School, Mary Hogan Elementary School, Mill Street Parking Lot and Academy Street Parking Lot.
At the July 16 walk, Horn recounted participants' surprise at how short the walk was, and how quickly they got back to their cars.
"If we lived in New York City, parking by Mary Hogan and going to the bank would be considered 'I got a spot right out front,'" Horn joked.
However, Nancy Malcolm, co-chair of Neighbors, Together, noted that some people with accessibility issues may be affected disproportionately, and will need the few parking spots closer to downtown. "If you're able-bodied, leave the spaces for those who really need them," she said, adding that's the overall message she hoped the community would embrace.
Horn, Malcolm and other volunteers have been working all spring to organize the Challenge. Malcolm sees the event as a "dress rehearsal" for next summer.
The idea for the event came from a series of forums in February 2016, where over 700 ideas were generated to help maintain downtown shopping throughout the weeks of construction. Organizers "stressed in the forums to have fun, to look at [the situation] as an opportunity," Malcolm said, adding that she and Horn are big proponents of maintaining a positive attitude.
"You can sit and complain, or you can do something about [the construction] and have fun," Malcolm said.
"It's making lemonade out of lemons," added Horn. "Instead of looking at it as a real negative that we have to park further, let's look at it as 'great, we can park further and be healthier by doing so.'"
Neighbors, Together plans to host a similar event next summer, as well as hand out information and maps. Volunteers are also working on scavenger hunts for downtown, deals of the week, concerts and the annual block party for 2020.
"Our work has grown into a real community builder… People are enthusiastic and willing to step up," Horn said.
For interested participants in the 30/30 Walking Challenge, recording booklets are available at the Ilsley Library and the Middlebury National Bank in downtown Middlebury.
More News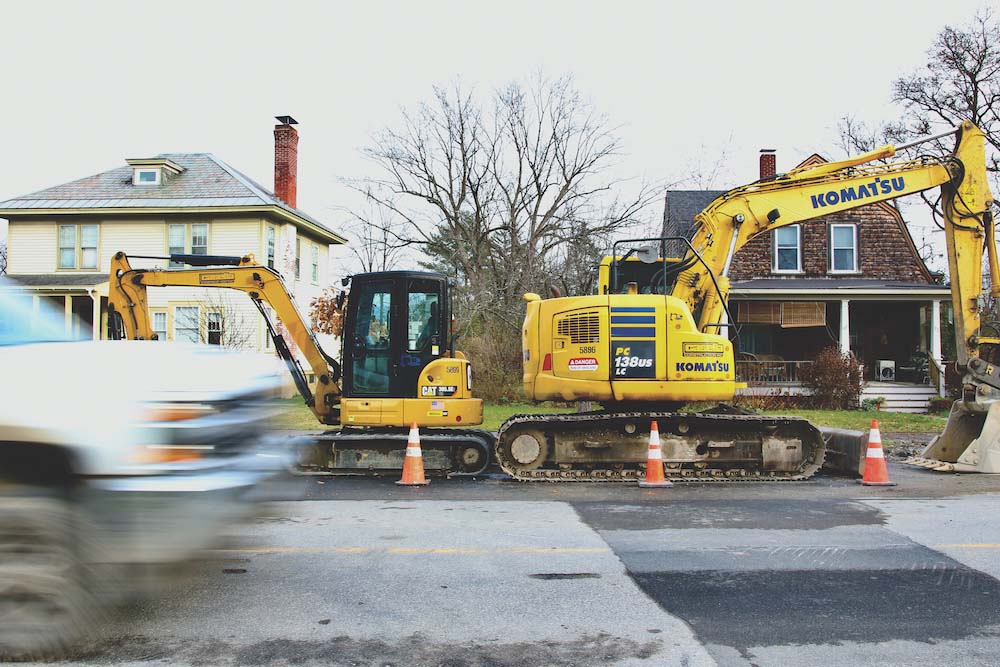 Middlebury voters next year will be asked to support three separate bond votes totaling $2 … (read more)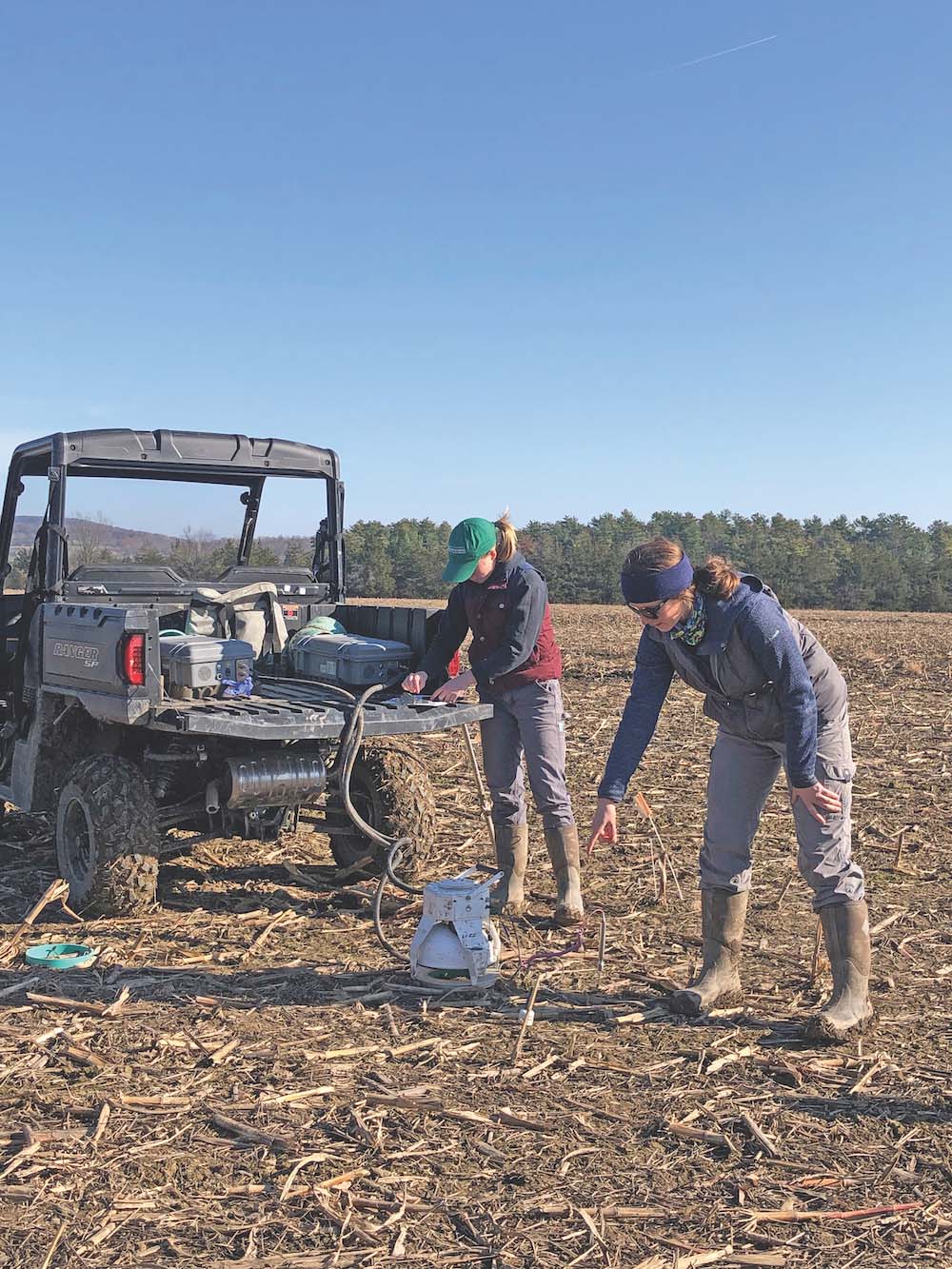 From planting cover crops to transitioning toward no-till or reduced-till approaches, farm … (read more)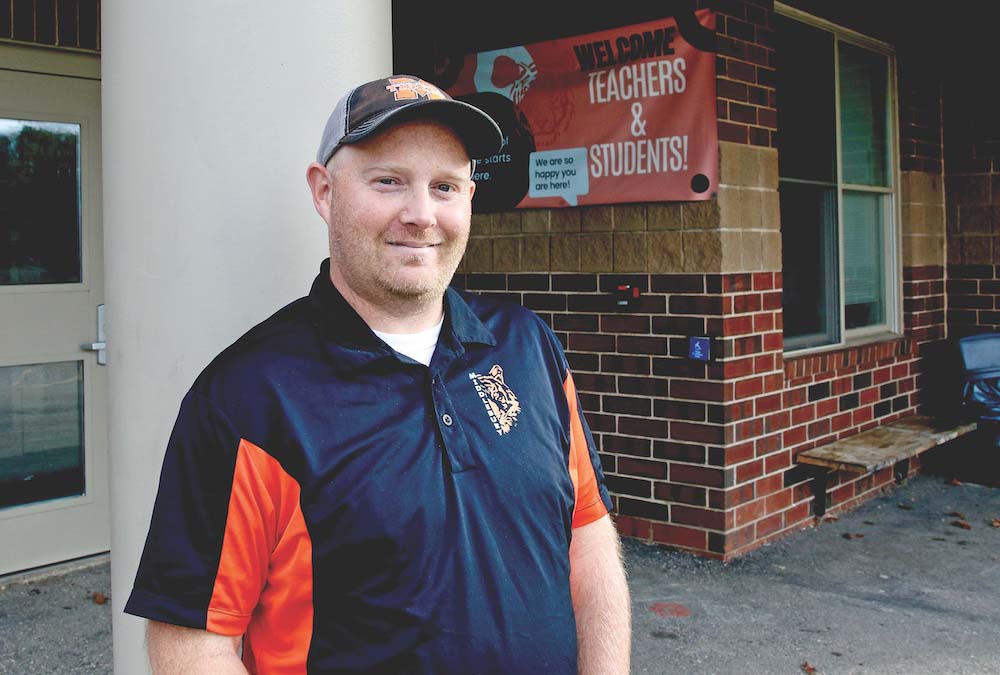 Dustin Hunt always knew he wanted to work with children in the field of athletics. He got … (read more)