Fly fishing is therapy for some veterans
My neighbor Bob Almeter can often spot another vet in public, as if they're from the same tribe. 
"There is that bond. I don't feel that veterans wear it on their sleeve, but I can be in a store and see somebody… Maybe it's their posture. I look at them and ask them the question, 'Are you a veteran?' More than 50% of the time I'm spot on. And almost always we exchange, 'Thank you for your service.'"
Bob served in both the Vietnam and Korea conflicts. He and I were acquainted for years before I knew that. Even more hidden is Bob's mental health disability resulting from his service. But of course, I wouldn't recognize the signals. I have never served in the military.
Bob and I sat down for a conversation about a part of this story he wanted to share. While meandering through his reflections, Bob sorted and cleaned a large bowl of elderberries, his purple fingers occasionally emerging from the bowl to reach for the right phrase.
"When we returned from Vietnam, the first thing we wanted to do was get into civilian clothes. The Vietnam War was not very popular. There wasn't any parade for us when we came home."
As a result, many Vietnam vets stuffed their feelings inside and carried on with their lives.
But carrying on doesn't always come easily to returning veterans, and in our era of high-speed travel, this lack of decompression time can exacerbate it. Many vets struggle internally as a result of their wartime experiences. They may have difficulty concentrating. They may constantly feel tense, on edge. They might startle easily. Some have difficulty with sleep. Others have angry outbursts. Some are eventually diagnosed with Post Traumatic Stress Disorder and other forms of mental illness.
"Many veterans no longer refer to it as PTSD (Post Traumatic Stress Disorder)," Bob points out. "They call it Post Traumatic Stress (PTS). It's not a disorder. It's part of who I am."
In Bob's case, PTS doesn't prevent him from engaging in the things he enjoys — gardening, carpentry, travel and spending time with his teenaged grandsons who live just a couple doors down from him. When they were younger, he built them a tree house nice enough to live in.
In addition to all that, 10 years ago Bob took up fly fishing. It started when his therapist at the Veteran's Administration Hospital mentioned a program called Project Healing Waters. Bob decided to give it a try.
Project Healing Waters Fly Fishing Inc. (PHWFF) was founded in 2005 at Walter Reed Army Medical Center by Ed Nicholson following his 30 years in the United States Navy. As the story goes, during a stay at Walter Reed, Nicholson decided on a whim to arrange a fly fishing outing for a group of recovering wounded service members. The healing nature of these outings was immediately apparent. There are currently over 200 PHWFF programs throughout the U.S.
The late Alex MacDonald of Lincoln, a member of the New Haven River Anglers, was instrumental in bringing Project Healing Waters to our area. He recruited instructors among his angler friends.
The program offers more than enjoyable experiences. It is therapeutic, often allowing former service members with mental health issues to reduce or even eliminate medication. Fly tying also helps vets with physical disabilities work on fine motor skills and hand-eye coordination.
Every Tuesday, Bob gets together with a group of veterans. Supplied with a pile of feathers, string, hooks and beads, and instructed by an experienced angler, the vets fashion their materials into delicate sculptures designed to masquerade as flying insects. Periodically, they go fishing together and try them out.
And along the way they help heal each other's lives.
"It isn't about the fishing," Bob says, laughing. It's about the camaraderie.
While he certainly finds it satisfying to create an object that will be put to use, the mutual support among a group of veterans is the point. It's a balm that keeps group members going back. In addition to tying flies, they spend several hours enjoying each other's stories. And the event always ends with a good meal — more fodder for conversation.
Veterans share a common language and understanding, with no need to graphically describe and explain each of their experiences in the military. Yet conversations aren't necessarily about their most gruesome or disturbing experiences or even their service. They discuss whatever surfaces, often joking about humorous situations in the past or present. They share a feeling of closeness that's unique and powerful.
"Betsy (Bob's wife) encourages me to go," he points out. Although she never said it directly, "she sees the benefit for me as well."
In previous interactions, I've known Bob as a man of few words. But on the topic of Project Healing Waters, he has a great deal to say and an equal motivation to share. 
Clearly, it's worked for him.
Bob welcomes veterans interested in Project Healing Waters to contact him at [email protected].
• • • • •
Alice Leeds of Bristol is a retired teacher. Among many other things, she oversees the Addison Independent's Ways of Seeing column.
More News
Blasting ledge could begin on Monday in Vergennes as work on the $25 million Vergennes Gra … (read more)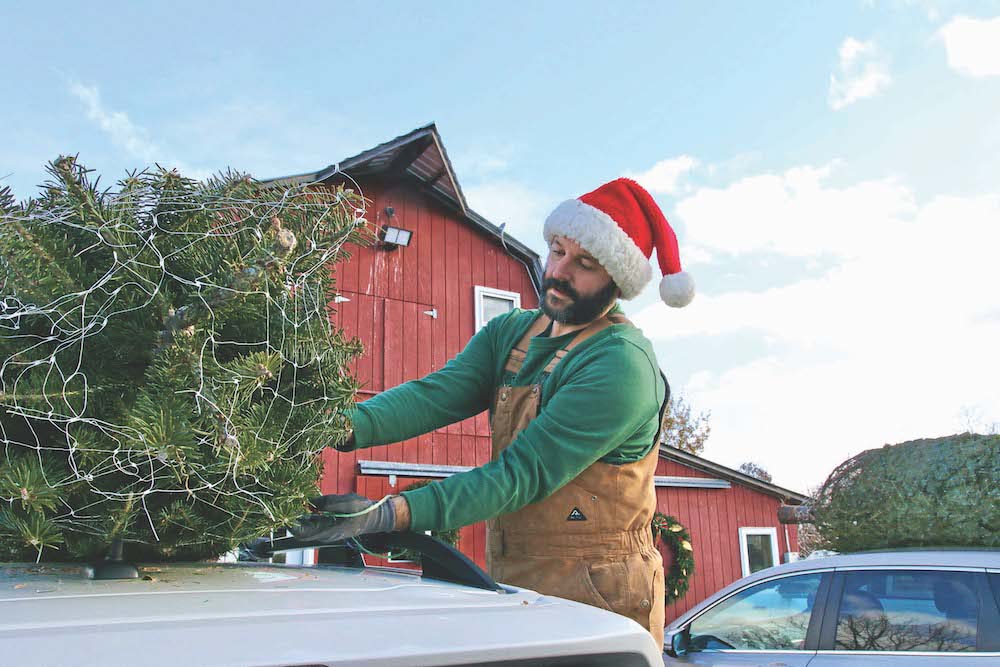 With the holiday season underway, county Christmas tree farms have begun welcoming visitor … (read more)
As the Middlebury Snowbowl prepares for opening day this Saturday, Dec. 9, loyal skiers an … (read more)