MUHS hosts first cross country meet in years; Tiger boys win
MIDDLEBURY — The Middlebury Union High School boys' cross-country team on Friday edged Burr & Burton in the Tigers' first home meet in many years. The races were held Sept. 22 at a newly reconfigured course at Middlebury  Union Middle School. The BBA girls picked up the victory over the Tigers in the four-team meet.
By Tiger Coach Chris Anderson's estimation it had been at least 15 years since the MUHS program has had a course ready to host a meet. And it took a lot of offseason work to expand the 3-kilometer MUMS course into a two-loop 5K high school course.
But Anderson said the Tiger runners wanted to host a meet and were willing to do what it took to do so.
"They've been asking, 'Why can't we have one here?' So I said, 'Well, we've got to do some work to make it happen,'" he said. "The fields were OK to deal with, but we had to do a lot of work on the TAM (Trail Around Middlebury) section up in the woods to make it safe for running, for racing anyway. So we did a lot of work on that this summer."
Now, Anderson said, an annual MUHS cross-country meet should become a fixture on the schedule.
"That was the intention. We didn't do all this work to have it be one and done," he said.
The boys' scores at the meet were MUHS, 27; BBA, 36; Vergennes, 69; and Mount Abraham, 114.
Tiger runners Baxter Harrington and Baker Nelson finished 1-2 to pace their team, and all five Tiger scorers placed among the top nine finishers. Bulldog runners Isaac Vernon and Michael Hornby ran 3-4, and all five BBA scorers placed in the top 11.
Two VUHS runners cracked the top 10 in the boys' race. Grey Fearon dramatically caught diving Bulldog runner Caleb Fitzpatrick at the finish line to take fifth, and Calder Rakowski was 10th.
In the girls' race, Tigers Beth McIntosh and Mary Harrington ran away from the field to take first and second, respectively. But with normal Tiger No. 3 runner Ava Schneider sitting out the race, BBA runners took the next five places to nail down a 25-35 victory.
Anderson said both his teams are making progress as they bounce back from recent bouts of colds and COVID.
"We're coming out the back side of that, and, looking at how we ran today and at Mount Abe on Tuesday, we're starting to get back into it," he said.
VUHS Coach Brad Castillo said he has also had plenty to be pleased about. Fearon has taken a step forward as the program's top runner and "is hungry" to improve, he said, while the group as a whole continues to drop time and develop chemistry.
"They're a team," Castillo said.
Coach Katie Burdett took over a young team at Mount Abe this fall and said she continues to see her younger runners make progress, and both younger and older runners make an impact: senior Isabella Shea and freshman Rhiannon Andrews cracked the top 10 in the girls' race, and freshman Jakob Hill was the Eagle boys' top finisher.
The top 10 finishers and local teams' runners and their times in the boys' race were:
1. Baxter Harrington, MUHS, 18:26; 2. Baker Nelson, MUHS, 18:37.8; 3. Isaac Vernon, BBA, 18:49.1; 4. Michael Hornby, BBA, 18:51; 5. Grey Fearon, VUHS, 19:00; 6. Caleb Fitzpatrick, BBA,19:00.2; 7. Kaden Hammond, MUHS, 19:14.9; 8. Matias Citarella, MUHS, 19:49.1; 9. Ethan Spritzer, MUHS, 19:50.8; 10. Calder Rakowski, VUHS, 19:56.; 13. Matthew Berg, MUHS, 20:05; 19. Avery Hamilton, MUHS, 20:43; and 20. Carter Mcguire, VUHS, 20:46.
Also, 21. Calvin Gramling, VUHS, 20:52; 22. Aaron Carr-Perlow, MUHS, 21:09; 23. Jase Kozak, MUHS, 21:48; 24. Brody McGuire, VUHS, 21:48.3; 25. Jakob Hill,  Mount Abe, 22:00; 26. Truth Fetterolf, MUHS, 22:04; 27. Chance Koenig, VUHS, 22:14.2; 28. Keil Broderson, MUHS, 22:17.1; 29. Lucas Flinner, MUHS, 22:18.6; 31. Asa Baker-Rouse, MUHS, 22:23.3; and 34. Teagan Obarski, MUHS, 23:25.5.
Also, 36. Sawyer Malzac, MUHS, 23:35.3; 37. Charles Young, MUHS, 23:59.5; 38. Elliot Senecal, Mount Abe, 24:21.7; 40. Gabe Schmitt, MUHS, 24:27.5; 42. Bennett Eberhardy, Mount Abe, 24:59.4; 43. Henry Weston, MUHS, 26:11.8; 46. Charlie Reiderer, MUHS, 27:58.8; 47. Ezaias Herben, Mount Abe, 28:40.6; and 48. Berkeley Graham-Gurland, MUHS, 29:43.6.
GIRLS RESULTS
The top 10 finishers and local teams' runners and their times in the girls' race were:
1. Beth McIntosh, MUHS, 21:58.3; 2. Mary Harrington, MUHS, 22:06.9; 3. Madelyn Harris, BBA, 22:14.3; 4. Emily Harris, BBA, 22:15.3; 5. Matilda Podgorski, BBA, 25:47.9; 6. Alyson Sewell, BBA, 25:53.2; 7. Lilly Harris, BBA, 25:57; 8. Isabella Shea, Mount Abe, 26:35.8; and 9. Rhiannon Andrews, Mount Abe, 26:38.5.
Also, 10. Eleanor Wilkinson-Sachs, VUHS, 27:33.7; 12. Beatrice Porter, MUHS, 27:58.1; 16. Merissa Gordon, Mount Abe, 28:15.3; 17. Sarah Benz, MUHS, 29:56; 18. Torrey Hanna, VUHS, 30:31.6; 19. Madeleine Stroup, VUHS, 32:39.6; and 20. Jessie Bodette, MUHS, 34:49.3.
More News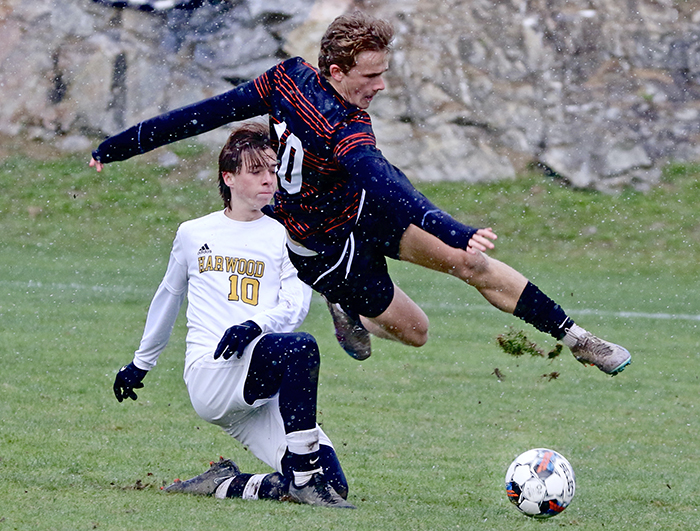 Seven local high school boys' soccer players were named to the Division II or III All-Stat … (read more)
Five area high school girls' soccer players were named either Division I or D-II All-State … (read more)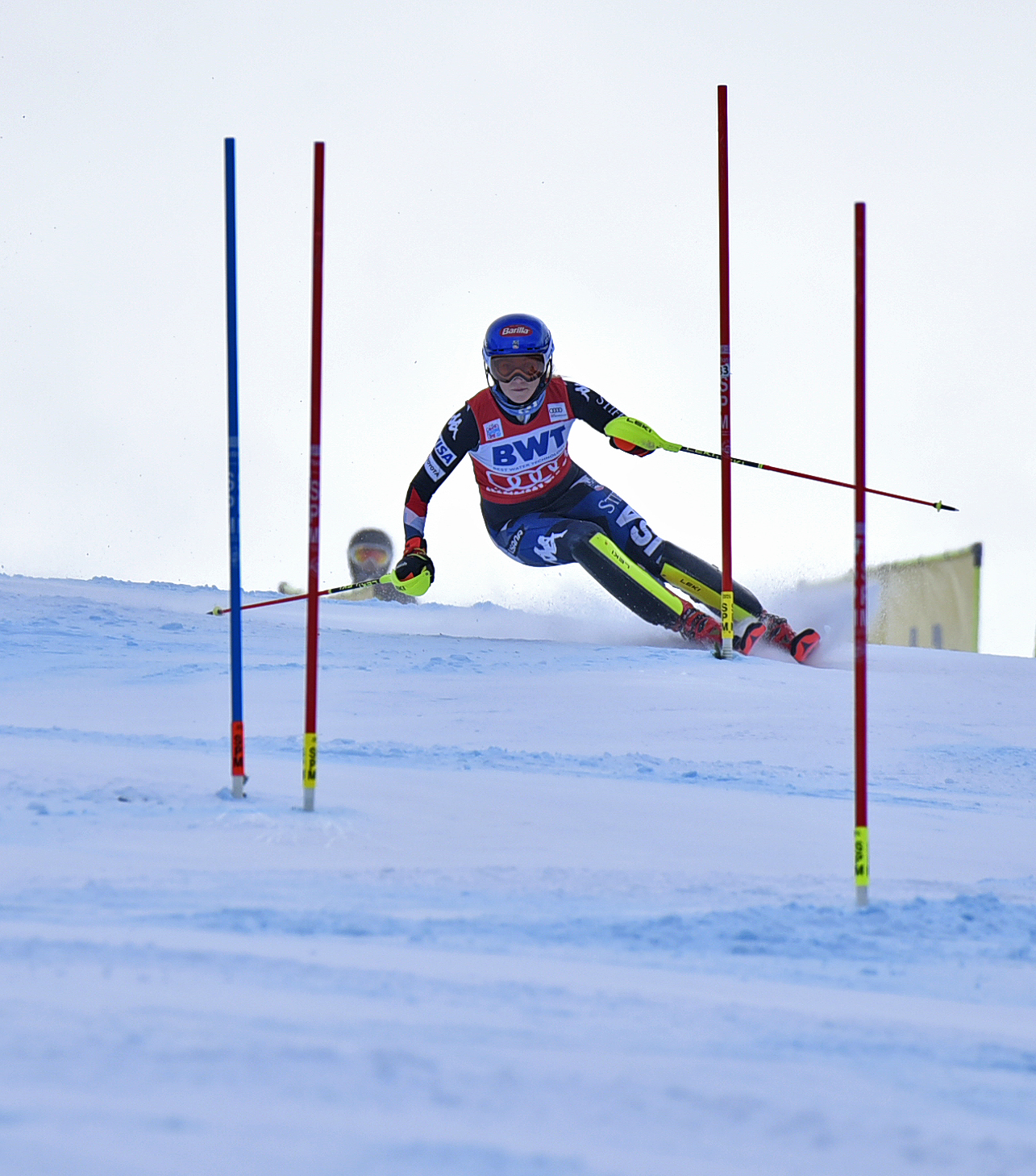 "To be perfectly frank, I'm not sure I'm in a position to win either of these races," Mika … (read more)