Vermont State Police Log for Aug. 24
ADDISON COUNTY — On Aug. 18, Vermont State Police announced that troopers had cited a Monkton man for sex crimes involving a child.
The VSP Bureau of Criminal Investigation in July began looking into allegations that Caleb Bonvouloir, 24, had sexually assaulted someone in Starksboro, Monkton and Hinesburg. This past Friday, police cited Bonvouloir, through his attorney, for sexual assault, use of a child in a sexual performance, and disseminating indecent material to a minor in the presence of the minor. Bonvouloir is scheduled to appear answer the charges in Addison County Superior Court, Criminal Division, on Oct. 2.
Meanwhile, in the past week, Vermont State Police cited a number of people with driving on Addison County roads while they were under the influence.
First, on Aug. 15 at just before 6:15 p.m. a trooper stopped a motor vehicle on Route 7 in Ferrisburgh. While interacting with the driver, identified as Sean Kehoe, 61, of Hinesburg, the officer observed indicators of impairment, so they screened Kehoe, took him into custody for the suspicion of driving under the influence (DUI) and took him to the Vergennes Police Department for processing. They released Kehoe after citing him for DUI.
Later that evening, at a few minutes after 10 p.m., a different trooper saw a motor vehicle violation on Route 7 near River Road in New Haven and pulled the vehicle over. In this case, police took driver Luis M. Sanchez-Perez, 29, of Randolph to the Vergennes PD for evaluation by a drug recognition expert, and cited him for driving under the influence of drugs. 
The next night, Aug. 16, at around a quarter to 11 p.m., a trooper stopped a vehicle on River Road in New Haven, saw signs of impairment in the driver, identified as Theresa McGuire, 47, of Bristol, and took her to the New Haven barracks on the suspicion that she was driving drunk. Further investigation showed that McGuire was wanted on a warrant for failing to appear for a previous offense. The officer cited McGuire for DUI and ordered to appear in court the next week to answer the earlier charge.
This past Friday, state police cited another driver for DUI in a case that was not the first time he faced such charges. Troopers conducted a traffic stop after observing a motor vehicle violation on Old Hollow Road near the intersection with Four Winds Road in Ferrisburgh on Aug. 18, at 11:19 p.m. The incident ended with police citing Patrick Christian, 39, of Charlotte for refusing to give a breath sample on a driving under the influence, third offense, charge. At the conclusion of processing, Christian was released to a sober party.
Separately, troopers responded to two different crashes — one in Bristol and one in New Haven — that resulted in minor injuries.
At a quarter to 3 p.m. on Aug. 16, troopers responded to a crash in the area of 2612 Monkton Road in Bristol. The road was described as wet. Police report that Steven Nelson, 68, of Bristol was driving a 2015 Chevrolet Silverado northbound on Monkton Road when he allegedly crossed the center line and sideswiped a 2014 Honda CRV driven by Nathalie Lindgren, 52, of Weston, causing the Honda to crash into a guardrail. Police said that Nelson's pickup then hit a 2014 Ford F-350 driven by Suzanne Heath, 54, of Milton head on. Heath had been following behind Lindgren.
Nelson and Lindgren were cleared by the Bristol Rescue Squad on scene, denying further medical care. Heath was transported by Bristol Rescue to the University of Vermont Medical Center. 
All three vehicles were judged to be total losses.
Troopers were assisted on scene by Bristol police, Addison County sheriff's deputies, Bristol Rescue, the Bristol Fire Department, Snow and Tow, and Dupont's Auto. Monkton Road in the area of the crash was temporarily reduced to one lane.
Then, on Aug. 18 at about 10 minutes before 1 p.m., troopers were off to Route 17 near the intersection with Hallock Road in New Haven for a reported multiple–vehicle crash on a dry road. Police said their investigation showed that Joseph Bolduc, 36, of Vergennes was driving a 2004 Ford Ranger eastbound on Route 17 when he tried to turn left onto Hallock Road and failed to yield to westbound traffic, ultimately colliding with a 2016 Tesla Model S driven by Alyssa King, 37, of Hinesburg. The collision pushed Bolduc's pick-up into a 2009 Subaru Impreza driven by Lillian Popiel, 34, of Vergennes; the Impreza was stopped at the stop sign on Hallock Road.
It was reported that King had a possible minor injury, and the other drivers were not injured.
The Tesla was totaled, the Ford Ranger sustained significant damage, and Impreza sustained minor damage.
Troopers were assisted on scene by the New Haven Fire Department, Bristol Rescue and MiddState Towing Co.
A third crash did not have any reported injuries, but one driver faces serious charges.
Police report that on Aug. 19 at around a quarter to 5 p.m. Andrew Ouellette, 41 of Shoreham was driving a 2003 Subaru Forester westbound on Route 125 at a high rate of speed behind a 2015 Forester driven by Carrie Steady, 41, of Cornwall. Police allege that Ouellette's Forester rear-ended Steady's Forester before fleeing the scene. 
Police identified, then found, Ouellette and cited him for two criminal charges — leaving the scene of an accident and driving with a criminally suspended license — and issued two traffic tickets — following too closely (potential $220 fine, and three points on insurance) and operating without liability insurance ($162, two points). 
On Aug. 21, state police wrapped up a domestic assault investigation by citing a New Haven woman. The investigation started in June when the Bureau of Criminal Investigations began its work. Police cited Brittini Duprey, 29, for domestic assault.
Lastly, on Aug. 18 between 6 and 8 p.m., troopers participated in a saturation patrol of Route 7 in Ferrisburgh, with a focus on distracted driving. During the patrol, troopers conducted 13 traffic stops and issued 13 traffic tickets, all for cell phone violations. Each ticket carried a waiver penalty of $162 and 2 points on the driver's insurance.
More News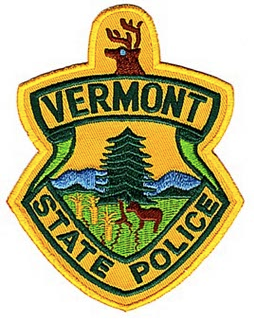 Police have not yet determined whether they will charge a youth in the killing of a Waltha … (read more)
A Vergennes police officer was the first law enforcement official to respond to a home on … (read more)
Vermont State Police operating out of the New Haven barracks dealt with two violent incide … (read more)