Demo Derby is a friends and family affair
NEW HAVEN — After motor enthusiasts waited an extra day for the popular G. Stone Motors Demolition Derby at Field Days, which was postponed due to rain, on Wednesday, Aug. 9, Moriah Sullivan Hebert opened the event by singing the National Anthem for the fifth year.
Unlike the previous four times, after she hit her last note, the 23-year-old scurried down the steep stairs from the announcer's box, through the spectator stands, across the muddy grounds and hopped into a rare spot of bright pink in a row of automotive lemons adorned with less eccentric hues.
Then she competed in the first heat.
Hebert Sullivan and the other drivers ran in a demo derby that may appear violent, but is no exception to the family-friendly spirit Addison County Fair and Field Days is known for. In the moments leading up to the first round of smashing, crashing, chasing and clanging, love pervaded the pit.
Friends chatted and brothers joked. While Hebert Sullivan was getting ready to sing, her husband, Tyler Hebert, 26, was enjoying some pre-competition camaraderie.
Hebert Sullivan's pink car, which had "Flower Power," scrawled on its side, sported a drawing of its namesake attached to the roof.
Meanwhile, although this was Hebert Sullivan's debut derby, it wasn't her car's: It had run in a previous demolition derby.
Getting ready for this new driving experience was easy for novice demo derby competitor. She said her derby prep included "thinking to myself do the opposite of what you ever want to do on the road."
Although she was knocked out early in the first heat, her car, so smashed that it looked like the back half had been removed, never lost its rooftop decoration, which poked through the cloud of dust stirred up by her fellow participants.
Sullivan Hebert summed up her inaugural ride:
"Love the experience, a little sad at myself because I felt like I should have been in there longer. I had a lot more to give, but my car didn't.
Then she echoed the words of many demo derby drivers:
"But next year, I feel like I'll be back and better than ever."
Actually, when she laid eyes on what would become her first demo derby car, Sullivan Hebert was not so enthusiastic, according to her husband.
"That car came about, and she was mad at me for buying more cars," Hebert said. "And I somehow talked her into running it, and she loved it. She wants more."
Now she's hooked, he said.
"She wants to get another car for next year. So that's a win,"  Hebert said.
And that wasn't Hebert's only success of the night; he placed second in the 6-cylinder feature.
While it was his wife's debut derby, Hebert's came when he was only 16; the minimum age to participate.
"This is definitely one of the things he's passionate about," Hebert Sullivan said of her husband.
When asked what he enjoys about the event, Hebert said, "The adrenaline … that's the majority of it."
"And, however, watching everybody come around, helping everybody else out," he added.
The couple, who live in Bristol and recently used the fairgrounds for a second celebration of their union, wasn't the only family competing.
Brothers Caleb and Isaac Whitney from Brandon, who are 18 and 16 years old, respectively, both had cars in the pit, along with five other family members: two other brothers, their cousin and their aunt.
It was Isaac's first time competing.
"We've watched it our entire lives," said Caleb, who signed up for the first time last year.
It was Caleb's older brother Greg who cost him first place in his first derby: "Lost to my older brother, who got first all because my car caught on fire."
"We brought 11 cars to the demo," according to their aunt Marci Whitney, 42, of Cornwall, who also competed for the first time this year.
"Figuring one of us should at least be able to place," Caleb quipped.
His prediction came true. His uncle, Marci's husband Timothy Whitney Sr., and their son, Timothy Whitney Jr., both placed; they drove to second in the mini-van feature and first in the 6-cylinder feature, respectively.
Tim Sr.  inspired Marci to give the derby a try as a driver.
"I have watched my husband Demo for over 20 years," she explained when asked what made her decide to compete.
However, the 2023 derby marked both her debut in and retirement from the sport. She says she will not drive again.
"I didn't finish great but I accomplished what I went for. I hit hard, and I can check it off my bucket list," she said. "The family is what makes it so much fun. We are very close family, and this gives us another reason to get together."
Addison Fair & Field Days Demolition Derby 2023
4 Cylinder Feature
First = #22 : Gary Grant
Second = #Hog Wild : Ethan Gevry
Third = #710 : Boomer
6 Cylinder Feature
First = #13T : Timothy Whitney Jr.
Second = #717 : Tyler Hebert
Third = #7 : Grady Clark
SUV Feature
First = #Kid Dynamite : Brent Warren
Second = #59J : Josh Parker
Third = #137 : Randall Reynolds
Mini-Van Feature
First = #96 : Chance Mahoney
Second = #47W : Tim Whitney Sr.
Third = #21VT : Desiree Boivin
Pickup Truck Feature
First = #21 : Jay Smits
Second = #22 : Jacob Sturtevant
Third = #Wild Child : Dustin Tierney
More News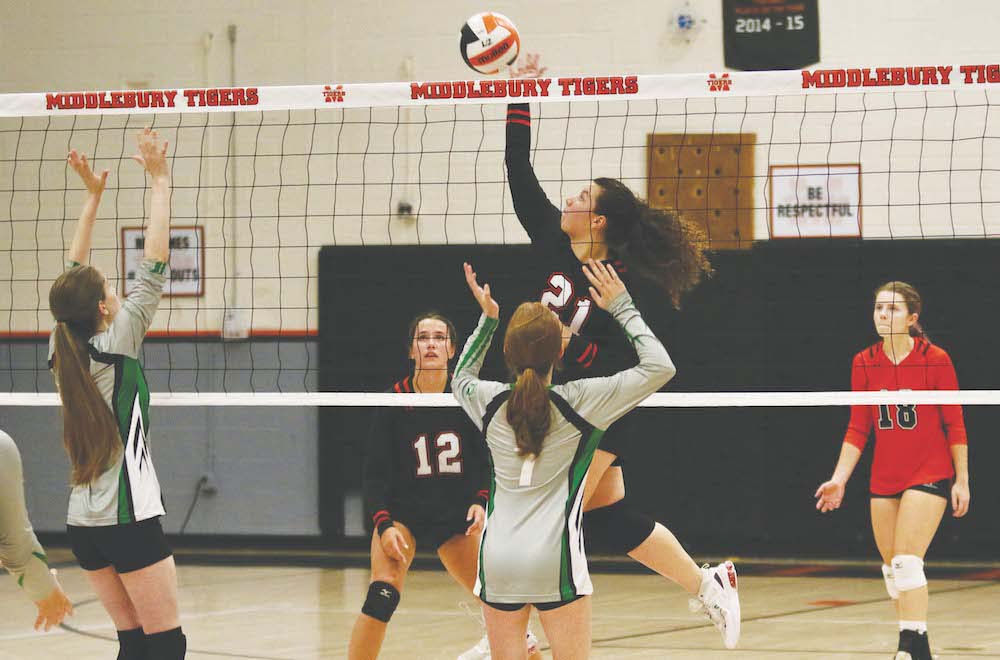 The first-year Middlebury Union High School girls' varsity volleyball team continued its r … (read more)
Soggy conditions didn't slow down Middlebury runners noticeably at a cross-country meet ho … (read more)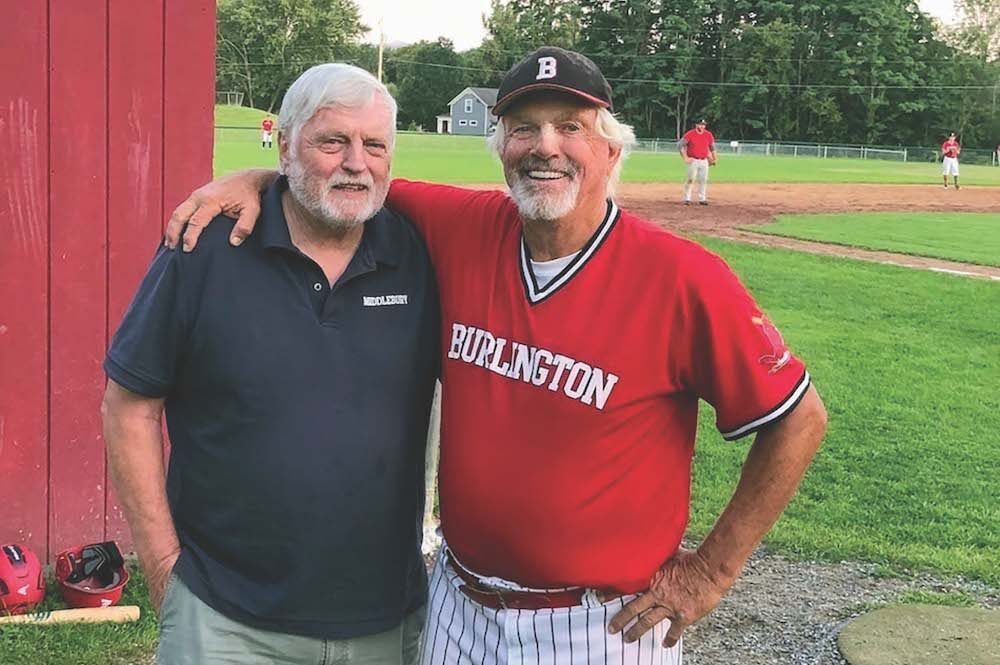 I gave Bill Lee a call last week, hoping he was at his home in Craftsbury and we might arr … (read more)