Vermont State Police Log: Cause of local teen's death revealed
ADDISON COUNTY — The Vermont Chief Medical Examiner's Office on Aug. 3 confirmed to the Vermont State Police that there was no foul play in the death of a Middlebury teenager this past spring.
In its final report, the office said 17-year-old Rebecca Ball died late on March 29 or on March 30 from hypothermia due to environmental exposure, and was an accident.
Ball, a Middlebury Union High School senior, was reported missing on March 29 and a search was launched by Middlebury and state police, as well as many volunteers. Ball apparently was upset or angry and went off to be alone in Wright Park. Tragically, temperatures dropped below freezing and Ball didn't have a coat or gloves. 
On April 3, searchers found Ball's body in a wooded area on the west side of Otter Creek, north of Belden Falls, in Weybridge.
In other recent activity, Vermont State Police:
• On Aug. 2 at approximately 1:15 a.m. observed a motor vehicle violation and stopped the vehicle on Route 7 near Greenbush Road in Ferrisburgh. Troopers screened the driver, identified as Abdifatah M. Musa, 20, of Essex Junction, and cited him for driving under the influence of drugs.
• On Aug. 2 at around 9:30 p.m. responded to a single-vehicle crash on Route 125 in Bridport. Police said their investigation showed that Sylvia Vorsteveld, 21, of Bridport was driving a 2003 Toyota Highlander westbound on Route 125 near Market Road, rounded a corner too fast, overcorrected, lost control of the SUV and struck the westbound lane guardrail. The Toyota flipped over the guardrail and fell down a steep embankment, striking two trees before coming to rest on its roof.
Vorsteveld was taken to Porter Hospital for treatment of suspected moderate injuries. The Highland was a total loss.
• On Aug. 3 at about a quarter to 10 a.m. observed a vehicle on Route 7 in New Haven deviate from its lane several times. One of those lane deviations nearly caused a head-on collision with a tractor-trailer unit, reported the trooper, who was also driving on Route 7. 
He stopped the vehicle, identified the driver as Ben Webb, 39, of Middlebury, and cited Webb for driving under the influence of alcohol or other substances. A Drug Recognition Expert with the Vergennes Police Department assisted in this investigation.
• On Aug. 4 at a few minutes before 10 p.m. stopped a vehicle on Court Street in Middlebury, identified the driver as 55-year-old Alfred Churchwell Jr. of Middlebury, and cited Churchwell for driving under the influence, second offense.
• On Aug. 5 at around 20 minutes before 10 p.m. went to a reported crash on Middle Road near Pidgeon Road East in Salisbury. Police said the driver was Joseph Conant, 54, of Salisbury. While speaking to Conant, troopers observed indicators of impairment, screened Conant, and cited him for driving under the influence.
• On Aug. 7 at approximately 5:30 p.m. were conducting speed enforcement near the intersection of Routes 7 and 22A in Ferrisburgh when they saw a beige 2016 Volvo S60 sedan speeding north on Route 7. Radar confirmed that the Volvo was going 88 mph in a 50 mph zone. The trooper stopped the Volvo and cited Eric G. Bynum, 21, of Ferrisburgh for negligent driving.
More News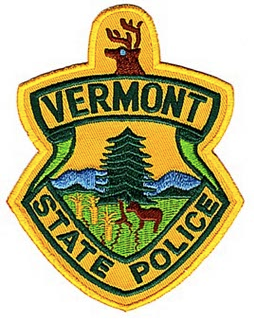 Police have not yet determined whether they will charge a youth in the killing of a Waltha … (read more)
A Vergennes police officer was the first law enforcement official to respond to a home on … (read more)
Vermont State Police operating out of the New Haven barracks dealt with two violent incide … (read more)