Vermont State Police Log: DUI cases keeping police on their toes
ADDISON COUNTY — Wednesday last week — July 26 — was kind of a busy day for Vermont State Police dealing with people allegedly driving under the influence of alcohol and other intoxicants. 
At 5:20 p.m. that day, troopers answered a report of a single vehicle off the road. Upon arrival at the scene on Bristol Road in Monkton a little ways north of the Bristol town line, police identified the driver as Sarah Luke, 34, of Bristol. After noting multiple indicators of impairment, police screened Luke, took her into custody on suspicion of driving under the influence and transported her to the New Haven barracks, where Luke refused an evidentiary test. Troopers cited Luke for DUI, second offense–test refusal.
Ten minutes later in another part of the county, state police stopped a vehicle in Leicester after observing a motor vehicle violation. While speaking with driver Kim Schroeder, 62, of Salisbury troopers observed indicators of impairment. They cited Schroeder for driving under the influence, fourth offense.
Then at 8:15 p.m. a trooper saw another violation and stopped the vehicle on Route 7 near Pomainville Road in Salisbury. Driver Dean Newton, 56, of Leicester did something to prompt the trooper to screen him for DUI. Police took Newton to the Vergennes Police Department for an evaluation by a Drug Recognition Expert and processing. State police cited Newton for driving under the influence of drugs.
Last week's DUIs didn't stop on Wednesday. The week saw troopers dole out two more such citations. 
On Friday, July 28, at a couple minutes after midnight, a state police officers conducted a traffic stop after an observed motor vehicle violation on New Haven Road near the intersection of Route 7 in Vergennes. The trooper took driver Zachary JS. Lapoint, 33, of West Rutland to the Vergennes PD for an evaluation by a Drug Recognition Expert and cited Lapoint for driving under the influence of drugs.
Late the next day, at 11:38 p.m. on Saturday, July 29, state police again saw motor vehicle violation and stopped a vehicle — this time on Route 7 near Monkton Road in Ferrisburgh. Upon suspicion of drunken driving, police screened Scott Collins, 29, of Middlebury, took him into custody without incident and cited him for DUI. 
In other recent activity, troopers:
• On July 16 at approximately 1:35 a.m. logged a vandalism complaint in the vicinity of Little Chicago Road in Ferrisburgh. Police said they discovered that Eric Huestis, 48, of Ferrisburgh had destroyed property that was not his following a road rage incident. On July 25, troopers reported that they had cited Huestis for unlawful mischief and released him with a promise to answer the charge in Addison County Superior Court, Criminal Division, in August.
• On July 24 at a little after 11:30 p.m. responded to a single-vehicle crash on Hardscrabble Road in Bristol. Police said that a 16-year-old driver from Charlotte was piloting a southbound 2003 Dodge Ram pickup when he missed a left-hand turn in the road near the intersection with Upper Hardscrabble Road, continued straight through the Y intersection, ran over a stop sign and hit a tree. The driver and two passengers denied medical transport, while two other passengers were taken to Porter Medical Center for precautionary evaluations. None of the five occupants were wearing a seatbelt at the time of the crash. The truck was considered a total loss.
• On July 30 at about 10 minutes before 2 p.m. responded to Route 22A north of Brown Lane in Orwell for a reported car versus motorcycle crash.
Police said their investigation showed that Boris Leszczynski, 53, of Glens Falls, N.Y., was driving a 2022 Harley Davidson MC northbound on Route 22A behind a 2023 Jeep Wrangler driven by Olivia Sherwood, 27, of Rock Hill, N.Y. Police said Leszczynski failed to slow down when traffic ahead of him did so, and ultimately he hit the back of Sherwood's Jeep.
Witnesses told police that northbound traffic had slowed when an unidentified white box truck going southbound entered the northbound lane to pass a truck towing a boat. 
Middlebury Regional EMS took Leszczynski to Porter Medical Center for non-life threatening injuries. Sherwood was unhurt. Troopers were assisted on scene by Orwell Fire Department.
Traffic on the highway was stopped for awhile.
Anyone who witnessed this incident, or interacted with the box truck, is asked to contact Trooper Mae Murdock at the New Haven barracks by calling 802-388-4919 or emailing [email protected]. Tips can by anonymously reported at vsp.vermont.gov/tipsubmit.
• On July 30 at a quarter passed 8 p.m., raced to a report of a motorist trapped under a motorcycle on Route 74 near Larrabee's Point in Shoreham. Police report that Richard Groman, 72, of Bridport was driving a 2010 Harley Davidson motorcycle eastbound on Route 74 when he lost his balance and fell off his bike. At the scene, a local firefighter lifted the motorcycle off of Groman and Middlebury Regional EMS took Groman to Porter Medical Center for suspected moderate injuries. The motorcycle sustained a minor dent.
More News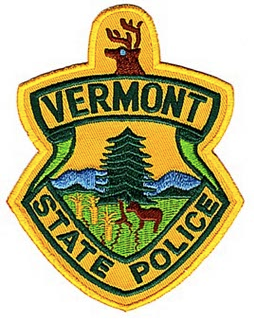 Police have not yet determined whether they will charge a youth in the killing of a Waltha … (read more)
A Vergennes police officer was the first law enforcement official to respond to a home on … (read more)
Vermont State Police operating out of the New Haven barracks dealt with two violent incide … (read more)