Vermont State Police Log: Truck crash due to mechanical failure
ADDISON COUNTY — Vermont State Police, along with the state Department of Motor Vehicles Enforcement & Safety Division recently announced that they had concluded their investigation into a June 1 fire that destroyed a natural-gas tanker truck and damaged a portion of Route 7 in Ferrisburgh.
An inspection of the truck and trailer that caught fire determined the cause of the fire was a mechanical failure somewhere in the rear axle area of the trailer. Due to the amount of damage, the exact cause of the fire is undeterminable.
The tractor-trailer was a total loss in the fire. There was no explosion. The tanks on the trailer performed as designed, allowing for a controlled burn of the compressed natural gas rather than a catastrophic explosion.
State police said they reviewed activity they took shutting down the highway and allowing firefighters to extinguish the blaze. Troopers interviews involved parties and documented damage.
No injuries were reported. Repairs have been completed of the road surface and various cables damaged in the fire.
Authorities said the owner of the truck, KAG Merchant Gas Group LLC of Lansdale, Penn., has been cooperative throughout the investigation.
In other recent activity, Vermont State Police:
• On June 26 at around 8:15 p.m. logged the report of a domestic disturbance at a States Prison Hollow Road home in Starksboro. Police said they investigated and determined that Chase Gibbs-Emilo, 23, of Starksboro caused bodily injury to a domestic partner and attempted to prevent that member from contacting emergency services. Troopers also discovered the incident had occurred in the presence of a child.
Police took Gibbs-Emilo to the New Haven barracks and cited him for domestic assault, interference with access to emergency services, and committing an offense in the presence of a child.
Troopers were assisted by Bristol police. 
• On June 28 at just before 1:30 a.m. saw a traffic violation and stopped a vehicle on Route 7 near Bostwick Road in Shelburne. They identified the driver as 42-year-old Eric E. Oak of Orwell and said he an extraditable warrant out of New Hampshire for the offense of failure to appear. Vermont State Police confirmed the warrant with New Hampshire's Hillsborough County Sheriff's Department and said Oak was charged with  seven felonies: two counts of Class A theft by deception, and five counts of Class B theft by deception.
Police took Oak to the Williston State Police Barracks for processing and released him with a citation to appear in Chittenden County Superior Court, Criminal Division.
• On June 29 at approximately a quarter to 10 p.m. responded to a report of a vehicle that had struck a guard rail at the intersection of Route 7 and Lake Dunmore Road in Salisbury. They cited Robertas Nielsen, 24, of Brandon for driving under the influence and leaving the scene of an accident. Police said that during processing, Nielsen refused to provide an evidentiary breath sample. At the conclusion of processing, Nielsen was released to a sober party.
• On June 30 assisted Middlebury police at the scene of an incident in which a man fired a gun out of a Seymour Street home and refused to come out. State police eventually deployed tear gas into the home and successfully took the suspect into custody without further incident. No one was injured. See a full report in the July 6 edition of the Independent.
• On July 4 at about 10 minutes before 5 p.m. responded to a three-vehicle crash on Route 7 near the intersection of Fern Lake Road in Leicester. Police report that Kimberleigh L. Osmer, 54, of Wallingford was driving a 2019 Subaru Impreza southbound on Route 7 and came to a stop. A southbound 2013 Dodge Durango SUV driven by Jennifer L. Skowronek, 49, of Brandon came up from behind and collided with the driver's side rear portion of Osmer's Impreza; then the Durango crossed the center line of the highway and collided head-on with a northbound 2008 Toyota 4Runner driven by Terry B. Silva, 67, of Charlotte.
Police said all three drivers sustained minor damage as did each vehicle. All parties involved were evaluated by the Brandon Rescue Squad and Middlebury Regional EMS. 
Route 7 was closed near the intersection of Fern Lake Road for approximately 45 minutes.
• On July 6 at around a quarter to 6 p.m. responded to a two-vehicle crash on Route 30 near the intersection with Swamp Road in Cornwall. Police report that James A. Thorpe, 21, of Salisbury was driving a 2004 VW Gulf southbound on Route 30 when a southbound 2000 Chevy truck driven by Niclaus M. Clark, 22, of Salisbury tried to pass Thorp on the left. As this was happening, Thorpe began to turn left onto Swamp Road when it collided with the rear end of Clark's truck in the northbound lane. As a result, the pickup left the roadway, overturned and came to the position of uncontrolled rest on its roof on the northbound shoulder of Route 30. Middlebury Regional EMS took Clark to Porter Medical Center for suspected injuries. Police said Thorpe fled the scene.
While speaking with Clark at Porter, troopers detected indicators of impairment. Clark was screened and arrested. Police cited him for driving under the influence, second offense; driving with a criminally suspended license, and grossly negligent driving. 
Troopers located Thorpe and cited him for leaving the scene of an accident 
Troopers were assisted on scene by the Cornwall Fire Department.
• On July 7 at 10:26 p.m. received a 911 call reporting a potential assault that was occurring on Woodpecker Avenue in Salisbury. After investigating, police said they determined that Jonny Elliott, 43, of Burlington had physically assaulted a household member. Police cited Elliott for domestic assault.
• On July 8 at a little before 6 p.m. got a report of a one-car crash on Lake Dunmore Road in Salisbury. Police arrived and ended up citing Benjamin Collaro, 22, of Bristol for driving under the influence. Police said that Collaro sustained a minor injury in the crash.
• On July 11 at around 1 a.m. stopped a vehicle on Route 7 near Dog Team Road in New Haven after observing a motor vehicle violation. Police cited Idelfonso Garcia-Ortiz, 40, of Middlebury for driving under the influence.
More News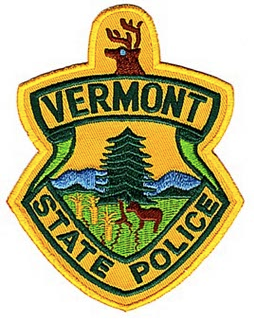 Police have not yet determined whether they will charge a youth in the killing of a Waltha … (read more)
A Vergennes police officer was the first law enforcement official to respond to a home on … (read more)
Vermont State Police operating out of the New Haven barracks dealt with two violent incide … (read more)