Vermont State Police Log for Jun. 15
ADDISON COUNTY — In the past week, Vermont State Police revisited and, in some cases, wrapped up investigations begun in previous weeks.
On Tuesday, June 13, troopers reported that citations had been issued against a Monkton man arising from an incident last month. On May 19 just before 3 p.m. looked into a report of an incident in a wooded area near 35 Twin Maple Road in Monkton. After investigating, police said that Michael Casey, 59, had assaulted a 79-year-old man. Authorities cited Casey for simple assault, and three counts of disorderly conduct.
Separately, on June 9 state police report that they had gone to look into an incident in Granville on May 25 at 1 p.m. Troopers ended up citing Mark Hammond, 53, of Granville for violation of conditions of release.
Sixty-eight-year-old John A. Gargano of Monkton, who made many appearances in the June 8 Vermont State Police Log, had an encore this week. Police said that on June 11, with help of Rutland police, they cited Gargano again for violation of conditions of release. This current charge stems from a search warrant of  Gargano's Monkton home, which police said yielded multiple firearms that he had previously been ordered to surrender. He is lodged at the Marble Valley Correctional Facility.
Finally, state police updated their investigation into the June 1 natural gas tanker truck fire on Route 7 in Ferrisburgh. Police said the investigation remains active and ongoing. Troopers said they would interview involved parties and witnesses, and complete documentation of a non-collision vehicle emergency, which is standard procedure when state police respond to vehicle fires. The Department of Motor Vehicles is also investigating. 
Within a week of the accident, repairs had been made to the road surface and various cables including internet and electrical that were damaged in the blaze. Investigators determined that the natural gas tanker did not explode, as vehicles transporting compressed natural gas and other petrochemicals have a safety mechanism designed to off-gas the contents in a controlled manner in the case of a fire specifically to avoid a potentially catastrophic explosion.
The tanker is owned by KAG Merchant Gas Group LLC of Lansdale, Pa., and the driver was identified as Tyshawn Brown of Colchester.
State police continues to be interested in speaking to any witnesses to this incident. Motorists and others in the area who saw the fire or the tanker prior to the blaze at around 11 p.m. on June 1 are asked to call the Vermont State Police in New Haven at 802-388-4919 and ask for Sgt. Brittani Barone.
More News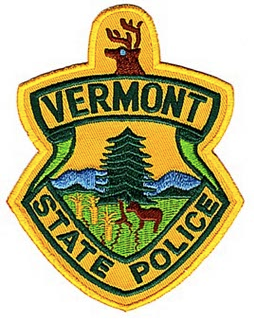 Police have not yet determined whether they will charge a youth in the killing of a Waltha … (read more)
A Vergennes police officer was the first law enforcement official to respond to a home on … (read more)
Vermont State Police operating out of the New Haven barracks dealt with two violent incide … (read more)