Editorial: Don't be fooled by the GOP's defense of Trump; the indictments are serious
Tuesday's criminal indictment of ex-president Donald Trump is historic news that can't be overstated, ignored by those turned off by politics, or dismissed by Trump supporters spewing nonsense as political persecution by President Joe Biden. 
First, let's confront the obvious falsehoods being espoused by many leaders within the GOP, including House Speaker Kevin McCarthy, who tried to connect the whole incident to President Biden's personal persecution of a political opponent. The case against Trump was brought by special prosecutor Jack Smith, who was appointed by U.S. Attorney General Merrick Garland in Nov. 2022 to oversee two criminal cases against Trump: the mishandling of classified documents found at his Florida Mar-a-Lago resort, and his role in the conspiracy to overturn the certification of the 2020 election that culminated in the Jan. 6 assault on the nation's Capitol. A special prosecutor was appointed precisely because the White House did not want Garland (a member of the executive branch) to oversee Trump's prosecution.
Smith, a registered Independent and long-time Justice Department official who also served under Trump and his team spent more than seven months interviewing former White House officials, Trump aides and Mar-a-Lago staff in the classified documents investigation before handing down the decision that charged the ex-president with 37 crimes.
The majority, 31 of them, are for knowingly retaining national defense information that Trump knew was secret and sensitive — each a separate violation of the Espionage Act. The other six charges are for obstructing justice, withholding documents, corruptly concealing documents and making false statements to law enforcement authorities.
According to the New York Times, the details of the indictment made it clear that Trump knew he was not supposed to keep national security secrets in his possession and that he deliberately tried to conceal them from the FBI. But what's so galling is Trump's handling of them: In one example, Trump showed secret documents to friends and visitors at his country club, one of which involved a potential attack on a foreign country (potentially identified as Iran), remarking to his visitor: "Isn't it amazing," as he displayed the document as if it were a prize he'd won for being president.
The crimes are serious, as Trump knows well. During his four years in office, he made a conscientious effort to punish American citizens for lesser offenses. Of those cases, two stand out: Reality Winner was an Air Force veteran working for a military contractor when she came across a classified document she thought Americans should know about. She took it home and mailed it to a prominent news website, The Intercept. The report, classified as top secret, stated that Russian hackers had gained access to voter registration rolls during the 2016 election, confirming what some had alleged as Russian influence during the election that favored Trump. The ex-president had his Justice Department pursue the case with vigor. Winner pled guilty to one count of violating the Espionage Act and was sentenced to 63 months in prison. Another case prosecuted under Trump's Justice Department involved Nghia Pho, who worked for the National Security Agency's hacking unit. His crime was taking classified documents to his Maryland home to get extra work done at night and on weekends to improve his work performance. Russian hackers using an antivirus software apparently gained access to his home computer and gained access to those files. Pho also pled guilty to one violation of the Espionage Act and, like Ms. Winner, was sentenced to more than five years in prison.
And, of course, there is Trump's allegations against Hillary Clinton, of whom he led a vociferous campaign to discredit her ahead of the 2016 campaign for posting some sensitive documents on her private email while serving as Secretary of State under President Obama. At that time, Trump led Republicans in a misinformed campaign to "lock her up," even though an FBI investigation discovered that of 30,000 emails sent on her computer to the State Department, 110 emails in 52 email chains contained classified information, and eight were top secret status. Even then only a "very small number" of the emails, according to the FBI investigation, contained classified markings that would have signaled the presence of classified information. Then FBI Director James Comey would criticize her for "careless" handling of the documents but found no intent to "violate laws governing the handling of classified information."
In short, Clinton's case and Trump's are very different, and the laws of the land, as demonstrated by Trump's own Justice Department, consider violations of the Espionage Act as a serious crime.
Americans should also know that this is the first time in the nation's history that a former leader of the executive branch has been charged with obstructing the very agencies he led and the first time a former president has been charged with deliberately, and recklessly, putting our national security in danger as if the nation's laws didn't apply to him and as if the classified documents were of little consequence.
What makes the charges so shocking was Trump had ample opportunity to avoid being charged with the possession of the documents. For more than a year the Justice Department had requested he return the missing documents, but rather than do so, he chose to defy the law, ordered his employees to hide the requested documents and to lie to government officials seeking them.
Why would Trump do this? Bill Barr, who served as U.S. Attorney General under Trump, provided this insight recently on CBS Mornings: "This says more about Trump than it does the Department of Justice. He's so egotistical that he has this penchant for conducting risky, reckless acts to show that he can sort of get away with it. There's no excuse for what he did here."
Now, however, he has no choice but to fight the charges and hope he wins the presidency, with the end goal of setting himself above the law as the one conceivable way he won't serve years in jail. His only ace in the hole are the gullible supporters who continue to fawn over his every move — no matter how insulting, demeaning or injurious to our democracy.
Angelo Lynn
More News
There are some local annual events that are so important they can't be hyped enough.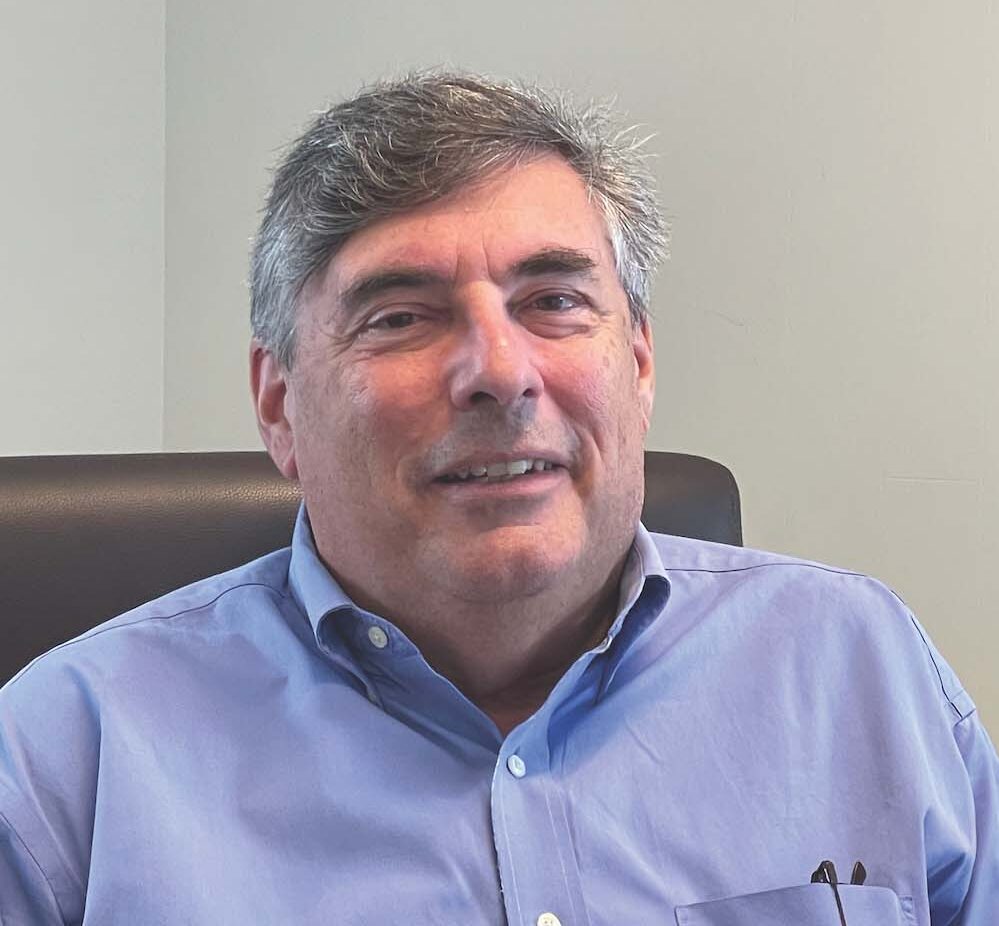 We hear community members calling for us to do better and to respond. We want to share wit … (read more)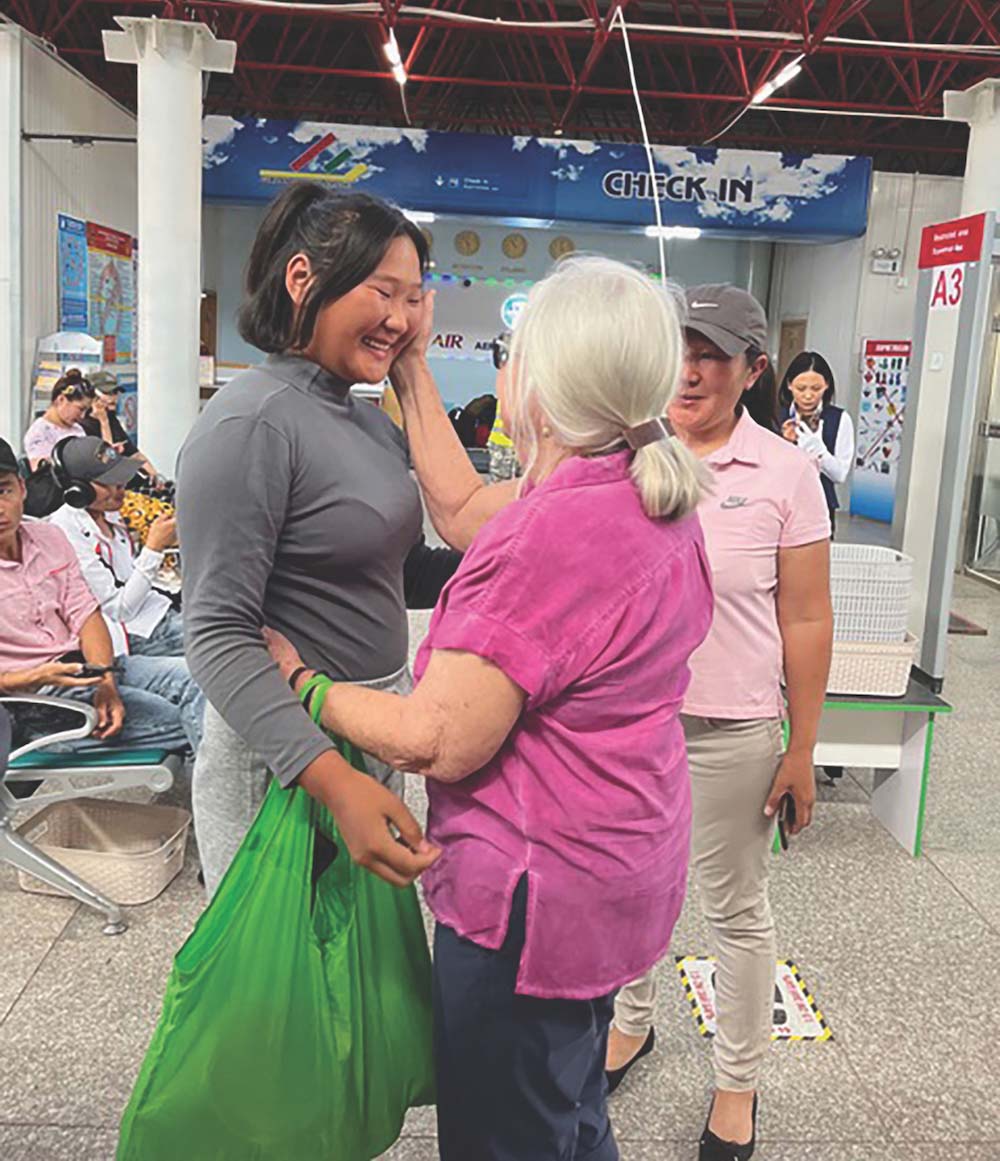 In July, I traveled to Mongolia again, hoping to interview the various protagonists in my … (read more)