ACSD taps Williams to lead district as interim
MIDDLEBURY — Continuing a recent pattern of filling top administrative positions from within, the Addison Central School District board on Monday unanimously endorsed Tim Williams to serve as the ACSD's interim superintendent for the 2023-2024 academic year.
Williams has spent the past year as interim superintendent of the Patricia Hannaford Career Center, Addison County's voc-tech hub that's based a mere stone's throw away from the ACSD central offices off Charles Avenue. He will temporarily succeed Peter Burrows, who next month will begin helming the Milton, Mass., school system after having spent 10 years as ACSD's top administrator.
ACSD delivers preK-12 education to children in Bridport, Cornwall, Middlebury, Ripton, Salisbury, Shoreham and Weybridge.
"The board is thrilled to work with an interim superintendent with such extensive education administration experience, particularly with demonstrated leadership in our own backyard," ACSD board Chair Barbara Wilson said through a statement issued following Williams's appointment, its last business action during Monday's three-hour meeting.
"We are confident that Williams can help ACSD maintain stability over the next year and prepare for a successful transition to a new permanent leader," Wilson said.
Williams's proven experience and leadership abilities will allow the ACSD board to embark on a more measured search for a permanent superintendent. Burrows announced his departure in January — a time when many prospective candidates were either committed to their current jobs or already enmeshed in other job interviews. The initial ACSD search yielded 10 applicants that were whittled down to two finalists, but one withdrew her application, and the school board chose not to extend a job offer to the other.
The board then decided to search for an interim leader, hoping to land an experienced administrator (especially in the budgeting realm) to keep ACSD on track for a year, before passing the torch to a permanent leader next summer.
That search produced two finalists: Williams, whose name was kept secret until Monday's meeting, and a second person whose name wasn't divulged. The ACSD board — which has maintained a history of open candidate searches — said it was keeping this one closed "out of courtesy" to the candidates.
Williams said some ACSD board members recruited him to apply for the district's interim superintendent job, for which he's eminently qualified.
The board identified three "priority criteria" for its interim hire:
• Prior experience as a superintendent or interim superintendent.
• Strength in developing and overseeing a districtwide budget.
• Proven strength and leadership in unifying staff.
ACSD board member Mary Heather Noble said it was clear Williams checked all three boxes.
"He's familiar with the ACSD community and can assist… us in helping us find a permanent superintendent," Noble added.
Williams hails from Lancaster, Pa. Williams "retired" in June 2022 following a 36-year career in education, all of it in his native Pennsylvania. It began as a teacher and concluded as superintendent of the 3,000-student York Suburban School District in York. His resume also includes stints as superintendent of the 1,500-student Westmont Hilltop School District in Johnstown; assistant superintendent in the Manheim Township School District in Lancaster; adult education educator; adjunct professor with Wilkes University; and as an instructor with Lancaster-Lebanon Intermediate Unit 13.
He began his career in 1986 as a middle school teacher in Millersville, Pa., and has held several other education leadership positions during his long run, including director of information technology with the Manheim Township School District; and technology coordinator with the Penn Manor School District in Millersville.
Williams's retirement was short-lived, as he was intrigued with the prospect of shepherding a voc-tech center. He agreed to serve as interim leader of the Hannaford Career Center for the 2022-2023 academic year, succeeding former Superintendent Dana Peterson, who retired in 2022. Williams guided Hannaford through a tricky FY'24 budgeting process and a major renovation project at the career center's Charles Avenue headquarters and North Campus building.
NOT RETIRED YET
He said during a Tuesday phone interview that he was "fully expecting to go back into retirement (this summer) and was kind of looking forward to it."
But he was persuaded to apply for the temporary gig at ACSD, which he said will "certainly only be a one-year (assignment) for me.
"I'm here to make a difference, if I can," he added.
Williams on July 1 will actually find himself in a more familiar environment than the one he's been navigating during the past year, given his prior experience leading a school district that's around twice as large as ACSD. He knows his way around preK-12 education.
Williams also appreciates what will be an ongoing relationship with the Hannaford Career Center.
"The career center thing was a new challenge for me, something I was looking forward to trying — and I really enjoyed it," he said. "The nice thing about ACSD is it has an affiliation with the career center, so that's appealing as well. I do believe in Career and Technical Education, and I believe there are all kinds of pathways for students, and CTE is one of them."
He knows next year will bring some major decisions for the ACSD — including preparing an FY'25 budget that will suddenly be devoid of federal Elementary and Secondary School Emergency Relief (ESSER) funding. Those temporary, pandemic-related dollars are currently being used to subsidize several positions within the district — including a general educator, two behavior interventionists and a Dean of Climate and Culture at Middlebury Union Middle School. 
District officials this fall will have to decide whether to present ACSD voters with an FY'25 spending proposal that eliminates ESSER-funded positions, or that asks taxpayers to support some or all of them.
"This is not my first rodeo with budget shortfalls," Williams said. "Frankly, I'm not here to win a popularity contest. We'll be making some hard decisions that some people aren't going to like. I don't know yet what those decisions are going to be, but we can't keep going the way we have been going, because we don't have the funding anymore. We have to find ways to become more efficient."
Board member James "Chip" Malcolm thanked those who coordinated the search process. It was led by a seven-member panel that included board members Suzanne Buck, Jason Chance, Joanna Doria and Steve Orzech.
"This has been a complicated and at-times frustrating process, since March," Malcolm said. "The community owes them gratitude."
INSIDE CANDIDATES
Other recent examples of the ACSD filling top positions from within include the hires of Bridport Central School teacher Megan Cheresnick as the new principal of Ripton Elementary; new Middlebury Union High School Principal Caitlin Steele, who had been serving as assistant superintendent of teaching & learning; and current MUMS Co-principal Michaela Wisell, a former assistant principal at Mary Hogan School. Wisell will become the solo principal at MUMS this fall, when her colleague Michael Dudek begins his stint as the ACSD's first-ever "student response coordinator."
Meanwhile, Williams's successor at the Hannaford Career Center, Nicole MacTavish, will be introduced to the community at a special board meeting next Thursday, June 22, at 4:30 p.m., at the North Campus building. The board will field a few agenda items, followed by a reception for MacTavish — a longtime educator who most recently worked in the Marshall Islands.
John Flowers is at [email protected].
More News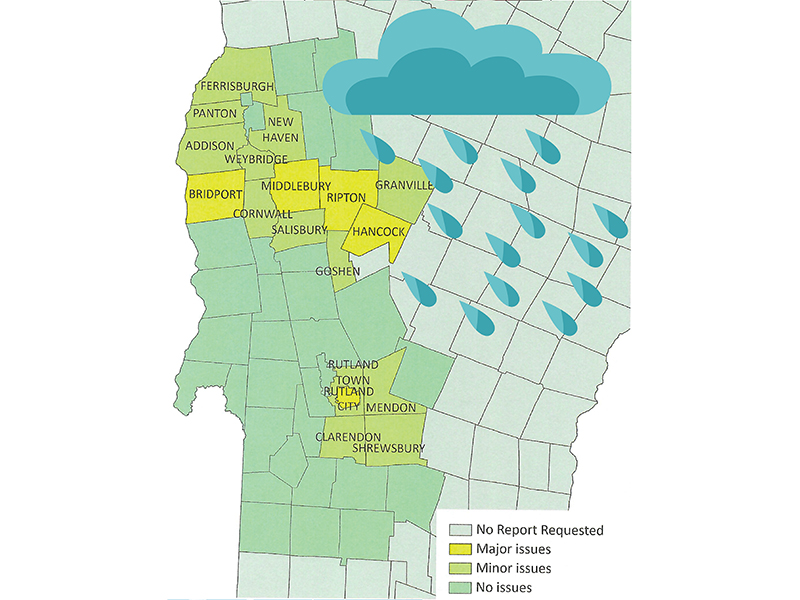 Local towns may get federal money to pay for more than a million dollars in cleanup and re … (read more)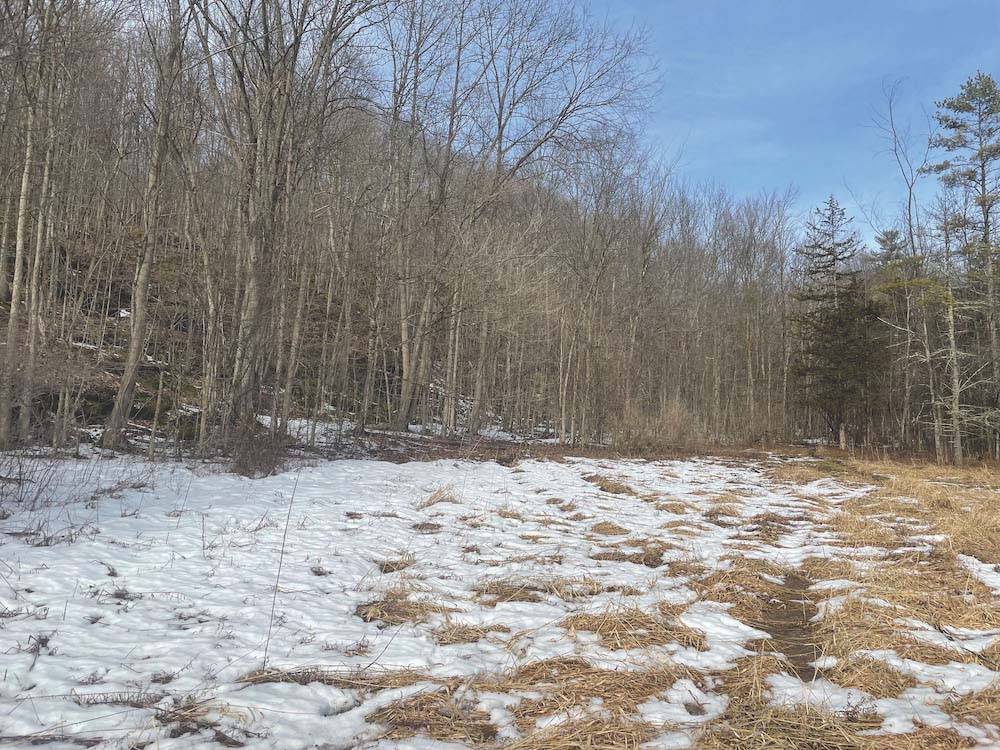 The Vermont Fish and Wildlife Department is putting $566,667 in grant money toward conserv … (read more)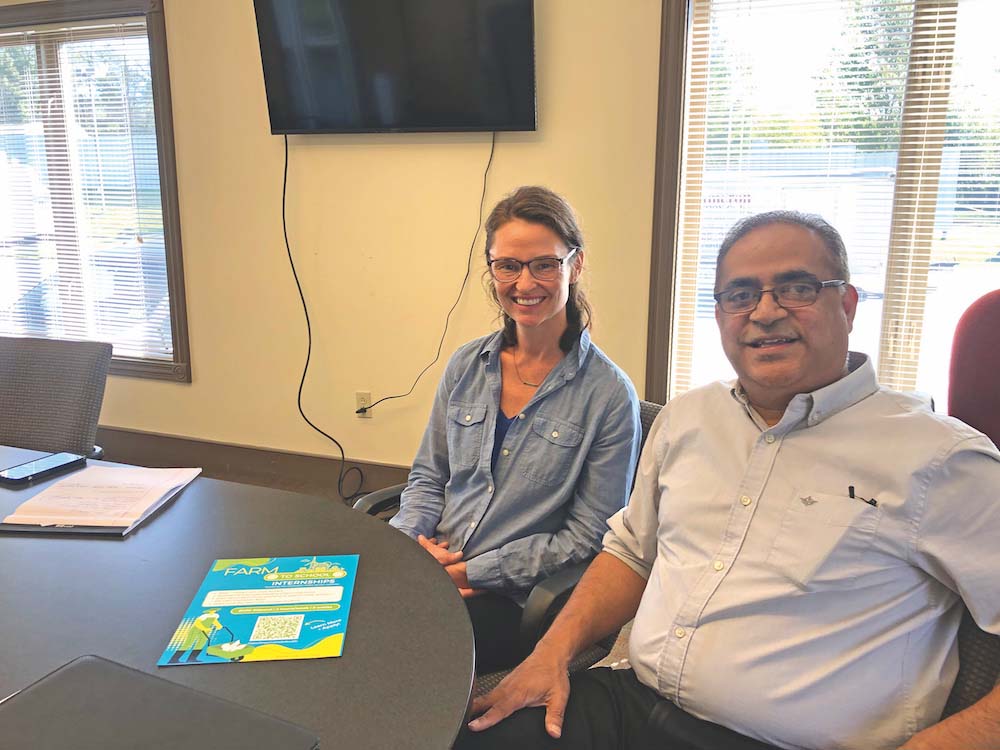 Like most things, the future of agriculture in Vermont lies in the hands of younger genera … (read more)