Construction kicks off on renewable energy plant
MIDDLEBURY — Construction has begun on a new plant in the town's industrial park that will convert organic waste from area businesses into electric power. At the same time it will lessen the workload of the town's aging wastewater treatment plant.
The Middlebury Resource Recovery Center, or MRRC, is being built at 177 Industrial Ave. It has been in the works for around six years, according to Todd Hasselbeck, vice president of PurposeEnergy Inc., the company that will own and operate the center. 
Hasselbeck led a groundbreaking ceremony at the project site on Friday, Dec. 16, which drew representatives of several businesses that will provide organic waste for the new facility to process into electricity.
"PurposeEnergy and all of our feedstock partners … have been extraordinarily patient through this lengthy process," Hasselbeck said during a recent interview. "We're grateful to have finally started the project and look forward to having it join our other working projects in Vermont, as soon as possible."
He said the MRRC will take around a year to be built and put into service. It's one of four PurposeEnergy resource recovering centers in Vermont that are in various states of operation or planning. Two of them — in South Burlington and Shelburne — have been going for several years. Middlebury's will be the third to come online, and a fourth is being planned for the St. Albans industrial park, according to Hasselbeck.
Once completed, the MRRC will consist of an anaerobic digester, a generator to produce renewable electricity from digester biogas, and a related building and conduit. The project will include a pipeline of roughly one mile through which it will receive organic waste from three businesses in the Middlebury industrial park: Agri-Mark/Cabot cheese plant, Vermont Cider Company and the WhistlePig Rye Whiskey distillery that recently acquired the Otter Creek Brewing plant at 793 Exchange St. The pipeline will stretch through rights-of-ways on Exchange Street, with spurs into the aforementioned businesses.
Hasselbeck said he's hoping to negotiate additional waste agreements with other Middlebury industrial park industries, such as Aqua ViTea.
The MRRC will also be fueled by waste trucked in from up to 50 miles away, according to Hasselbeck. PurposeEnergy currently has around a dozen waste partners under contract, officials said.
It should be noted that the MRCC won't be looking for just any kind of organic waste.
"We're looking for high-calorie waste," Hasselbeck said. "Those things that have a lot of potential energy would be things like ice cream waste, soft-drink waste, bakery waste, cheese waste … and cider/beer waste."
The MRRC won't take any hazardous, septic or sanitary waste.
"All the waste is coming from food-grade processors," Hasselbeck said. "It's all been 'cooked,' or sanitized, before we get it."
When fully operational, the PurposeEnergy facility will treat around 80,000 gallons per day of food waste and wastewater, an organic load equivalent to roughly 1,000 homes.
Should the center receive more demand for its services, it could accommodate that by adding more storage tanks. The plant is being built with three.
A "Tribrid-Bioreactor" process at the resource recovery center will convert the organics in food and beverage waste into biogas to generate more than 1 megawatt of renewable electricity for Vermont homes and businesses on a 24/7 basis. That energy will be funneled into the Green Mountain Power (GMP) grid and made available to consumers who specifically request a green energy option. PurposeEnergy will be compensated for the energy through Vermont's Standard Offer program.
Unlike solar and wind, resource recovery facilities don't see an interruption in energy production if the sun stops shining or the wind stops blowing, Hasselbeck noted.
"An advantage for GMP with (the MRRC's) power is that it's not intermittent," he said.
WASTEWATER TREATMENT
In addition to generating electricity and providing a productive disposal option for organic waste generators, the MRRC is expected to take some pressure off a Middlebury wastewater treatment plant that is being sized up for a multi-million-dollar modernization project.
PurposeEnergy officials said the Middlebury facility will also:
• Sequester more than 60 tons of phosphorus each year that might otherwise have escaped into the Otter Creek or Lake Champlain through conventional wastewater treatment.
• Generate a solid fertilizer — a biproduct of the anaerobic digestion process — that can be added to compost to increase its value. Or it can be directly applied to fields by local farms growing corn and bean crops, thereby reducing chemical fertilizer purchases.
PC Construction — general contractor for the MRRC project — estimates needing an average of 25 workers throughout the one-year construction period. Once operational, the facility will employ one full-time licensed wastewater operator, four part-time employees, and ancillary jobs for participating local industries. 
"The project will improve economic opportunity in the area by providing a lower cost, greener alternative for disposing of food waste," reads a project narrative provided by PurposeEnergy.
Reporter John Flowers is at [email protected].
More News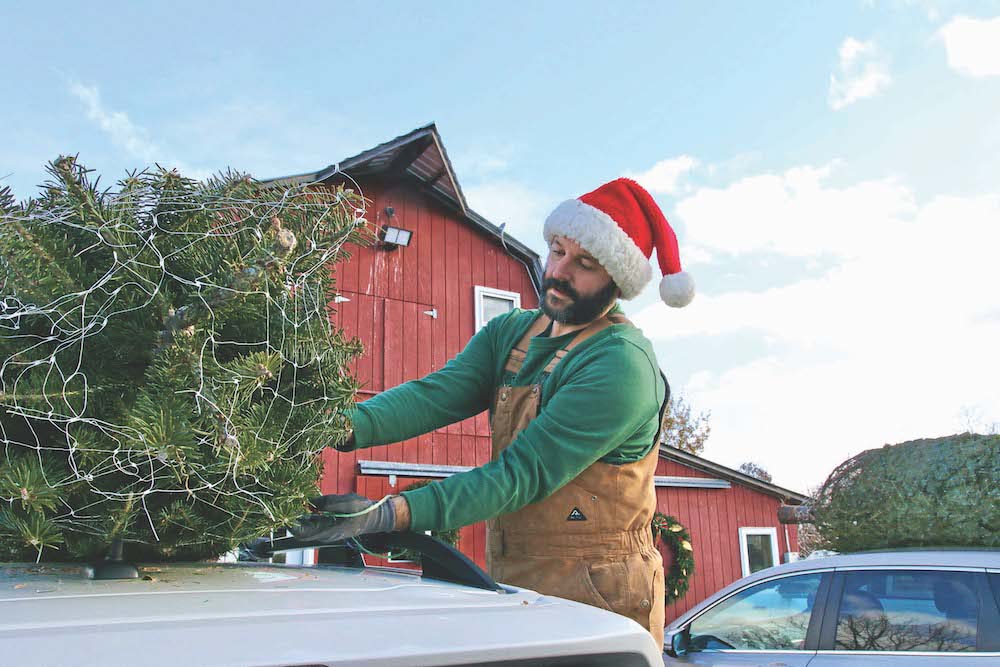 With the holiday season underway, county Christmas tree farms have begun welcoming visitor … (read more)
As the Middlebury Snowbowl prepares for opening day this Saturday, Dec. 9, loyal skiers an … (read more)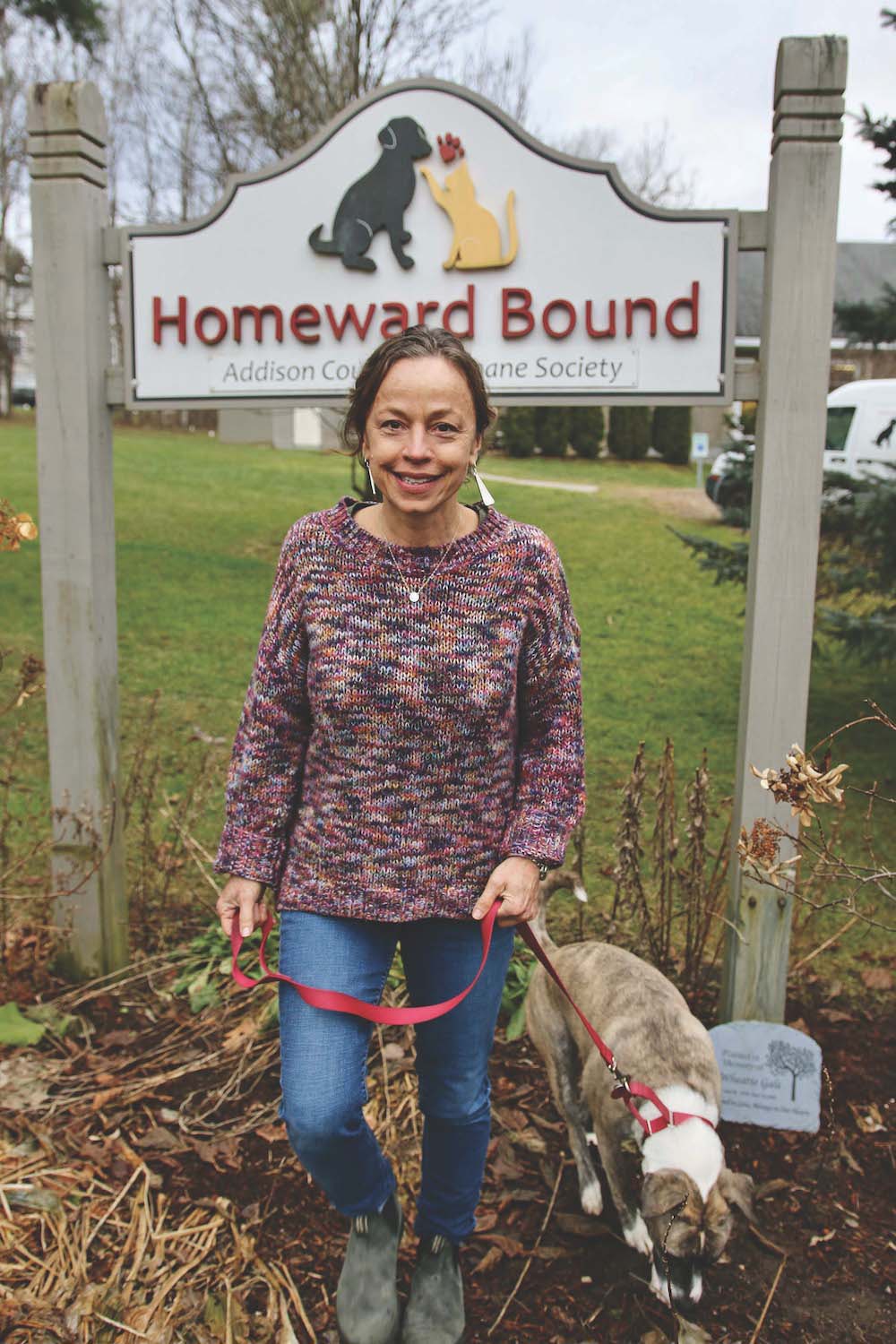 Homeward Bound Executive Director Jessica Danyow has truly been a dog's best friend during … (read more)