Faith Gong: A nearsighted holiday
As I am writing this there are nine days left until Christmas, and we still don't have a Christmas tree.
Bear in mind that we live next door to a Christmas tree farm. Not only that, but for the past month our two oldest children have been working at said Christmas tree farm. So we don't really have any excuse: This December hasn't been more busy or stressful than any other December; there just hasn't been a good time for our entire family (because, yes, it requires the entire family) to walk next door and pick out a tree. Sometimes the nearest things are the hardest to do. 
Sometimes the nearest things are also the hardest to see. 
My annual vision checkup always falls between Thanksgiving and Christmas. This year, my optometrist gave me a Sophie's Choice: My distance vision had worsened to the point that I was going to have to sacrifice clarity at close range in order to see far off. 
And so I have become a wearer of reading glasses. 
I can remember when I longed for glasses, back in late elementary school when it seemed like everyone was getting glasses. Of course, once I was finally prescribed glasses as a teenager, I quickly made the switch to contact lenses for reasons of vanity. I'm now finding it quite humbling to have to put on a pair of glasses in order to read anything close to me. 
The fact is, I have to read things that are close to me all the time. I read books throughout the day, both to my children and to myself. I need to read the labels on food packages and medicine bottles. I sometimes write letters and address envelopes. Although I have a fraught relationship with my smartphone, I consult its screen at regular intervals. I try to make do by squinting or holding things far out, but I'm forced to admit that I now need reading glasses in order to do any of this well. 
The landscape of my life, which for so long was nearsighted, has shifted suddenly into one in which the things that are nearest are the hardest to see. 
It's not unlike how most of us experience the holiday season.
The modern American way of observing Christmas puts all the pressure on December 25, which is supposed to be the day of all days, when all our longings are fulfilled. The weeks leading up to Christmas are crammed with tasks — shopping and cooking, mostly — in order to ensure that December 25 is perfect. But wait! Those weeks leading up to Christmas are also supposed to be "the most wonderful time of the year," so in addition to our frenzied shopping and baking and decorating we pile on parties and events and other "traditions" that start to feel less like special moments and more like hoops to jump through as the years pass. 
Especially if you have children, the guilt of failing to make December 25 and the weeks leading up to it "the most wonderful time of the year" can be crushing. Of course, there's no way that any holiday season can possibly live up to the Hallmark Channel visions that dance through our heads, but when things inevitably go wrong — someone gets sick, or the sugar cookie baking turns into a sibling sprinkle fight, or a child whines about not receiving the perfect present — we crumble under the strain and then feel like failures. This experience is apparently widespread enough that I just received an email from UVM Health Network on "5 Ways to Reduce Holiday Stress."
We can get so focused on the distant goal of a perfect Christmas that we can't see clearly the imperfect people and situations that are nearest to us. 
My friend Susan, the very competent and creative mother of four grown children, told me recently that her holiday guilt became so intense that her kids made it an annual tradition to joke, "Well, that's it: Mom's ruined Christmas!" When she told me this, it was less than a week past Thanksgiving and she had ruined Christmas already.
I love this tradition: the way in which it acknowledges the ridiculousness of placing Christmas's success or failure on a single person, and the way in which it frees Susan from guilt because she already knows that she'll ruin Christmas every year. 
For our family, adopting more of the practices of Advent has been helpful in taking away much of the stress of Christmas expectations. Advent begins four Sundays before Christmas Day and derives from the Latin word adventus, which means "coming, arrival." In the ancient Western church, it was intended as a time of inner preparation — marked primarily by penitence and fasting — for the birth of Jesus on Christmas Eve. The pace of Advent is a slow, peaceful buildup to the joy of Christmas; a time spent in careful contemplation of what's nearest to us, both the good and the bad. It's a time to put on our spiritual reading glasses and look closely at our lives, our families, our hearts.
In practical terms, this means that all the decorations don't have to be up the day after Thanksgiving, because there's an entire month in which to deck the halls gradually. The soundtrack is more "O Come, O Come Emmanuel" than "Joy to the World," so we're not obligated to spend an entire month feeling jolly. If life is dark and difficult, that's only to be expected — it's why that baby was born 2000 years ago in Bethlehem.  
Following the traditional season of Advent, Christmas Day wasn't expected to be the most joyful day of the year either, because there were twelve days of Christmas (as in the song) that stretched from December 25 until Epiphany on January 6. These twelve days were when the partying and feasting happened. 
Having this view of Christmas as more of a marathon than a sprint has transformed how I view the season. We can space out our "must do" traditions: If sugar cookies don't get made until December 28, that's okay — it's still Christmastide! It's also changed how we give gifts: I have four gifts per child under the tree on Christmas morning, but I also buy some gifts that the whole family can enjoy, like books and games, and parcel them out during the twelve days after Christmas.
Viewed through this lens, it's okay that we won't have our Christmas tree until a week before Christmas Day, because we'll keep it up and glowing throughout those twelve days of Christmas. (This is why, in some countries, Christmas trees don't go up until Christmas Eve.)
Whatever your practice, I wish you a nearsighted holiday in which you have the peace and space to focus on whatever is right under your nose.
Faith Gong has worked as an elementary school teacher, a freelance photographer, and a nonprofit director. She lives in Middlebury with her husband, five children, assorted chickens and ducks, one feisty cat, and one anxiety-prone labradoodle. In her "free time," she writes for her blog, The Pickle Patch.
More News
There are some local annual events that are so important they can't be hyped enough.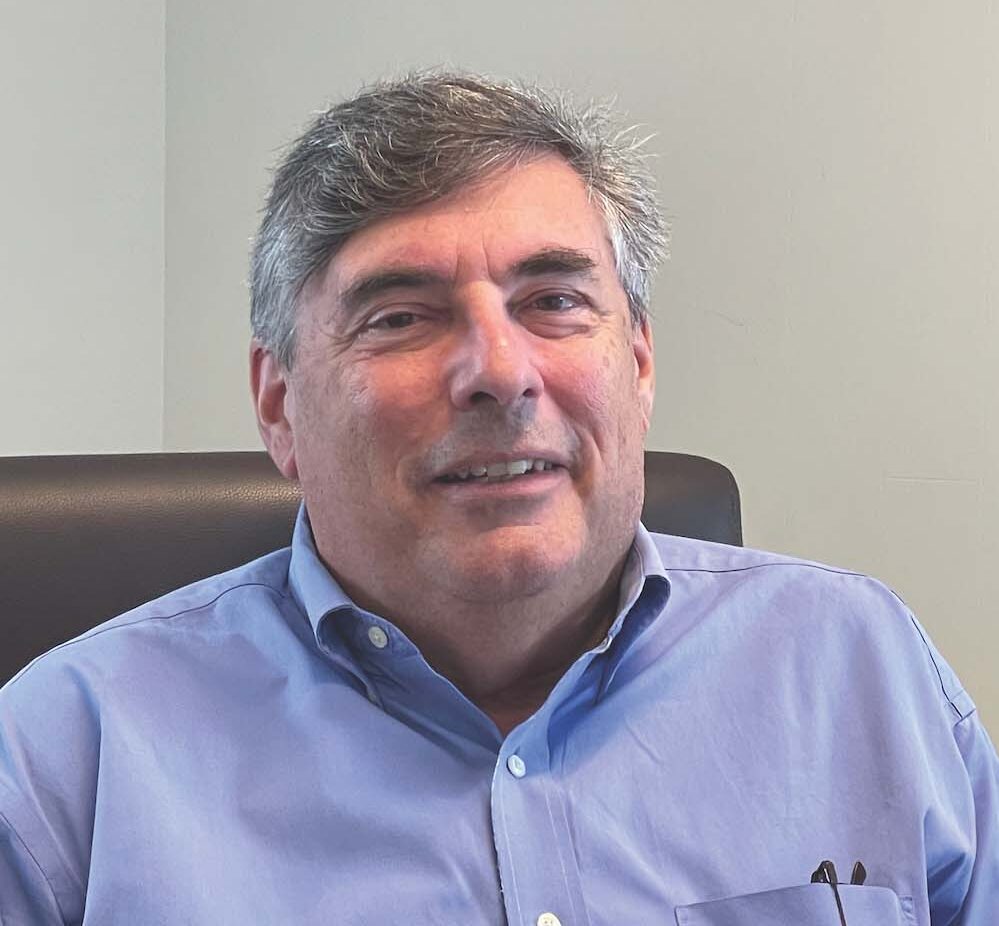 We hear community members calling for us to do better and to respond. We want to share wit … (read more)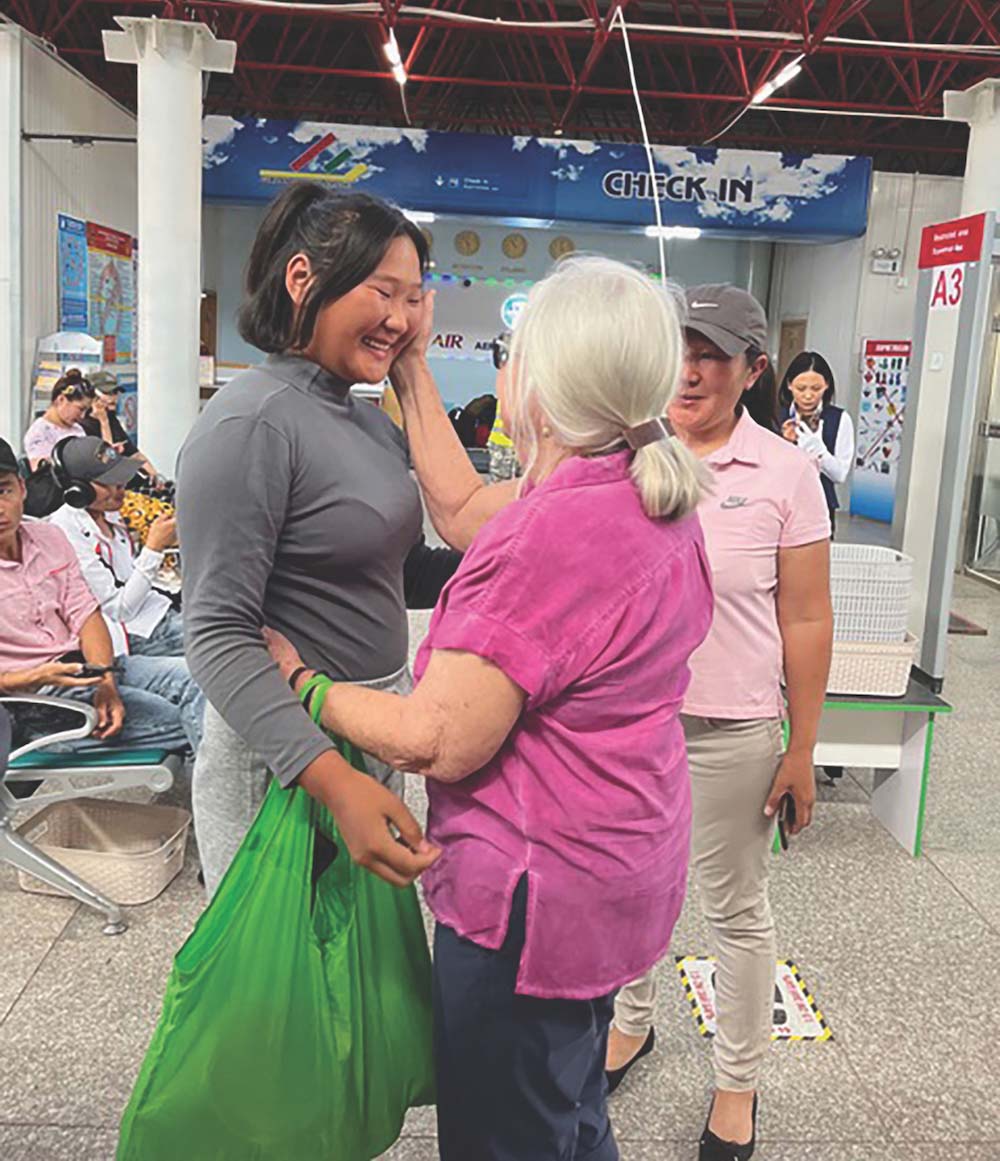 In July, I traveled to Mongolia again, hoping to interview the various protagonists in my … (read more)