Grants offered for water quality projects
The Vermont Housing and Conservation Board is offering grants as large as $40,000 to farmers for projects that help protect water quality.
Farmers have been charged with reducing pollution that can run from their fields into the state's waterways. The work, which is mandatory for most farms through Vermont's Required Agricultural Practices, is often expensive and time consuming, and many farmers need financial assistance to comply with the regulations.
The Vermont Farm & Forest Viability Program has made grants available to farms that make $15,000 or more per year in gross income. The farms must also be required to meet the state's Required Agricultural Practices, which don't include some small farms. The same program also offers grants for business development and viability.
In September, officials with the program announced that they had already distributed more than $600,000 to 19 farms across the state in 2022 for projects that help farmers protect water quality. Among those winning grants were:
• Severy Farm LLC in Cornwall: $31,966 for a manure management project.
• Chimney Point Farm LP in Addison: $40,000 for silage baling equipment.
• Champlainside Farms in Bridport: $40,000 for milkhouse gray water reuse.
• Ice House Farm in Goshen: $40,000 for covered barnyard for goat dairy.
Projects run the gamut, said Liz Gleason, Vermont Farm & Forest Viability program director. For example, the program has awarded grants for equipment to help farmers inject manure into the soil instead of spreading it, she said.
Farmers have been building wood chip barnyards, which allow them to compost manure and avoid using expensive, carbon-intensive concrete. Other projects involve maintaining or building new liquid manure pits.
Many farmers use a combination of grants to fund costly water projects, Gleason said. While the Housing and Conservation Board grants might only cover a portion of the project, the organization tends to have more flexibility than state and federal funding programs.
"Typically, this grant is something that helps people get a project across the line," she said.
Agriculture is one of the largest sources of phosphorus pollution in local water bodies, including Lake Champlain. But farmers have been working to address the problem for years, Gleason said.
"I would say that overall, the vast majority of farmers we will work with are really trying hard to be proactive about this," she said.
Farmers have faced more barriers recently. Prices for some agricultural products, such as milk and other dairy, have fallen dramatically in recent years. Covid-induced supply chain shortages haven't helped, either.
"It's a public health and an ecosystem benefit to have farms that are positively impacting water quality, and small farms — and medium and large farms — sometimes really need help in order to do that," Gleason said.
The deadline to apply is Jan. 27, 2023. A virtual information session will be held to answer questions about the grants on Jan. 10 from 10 a.m. to 12 noon. Registration links for the events are available tinyurl.com/VtWaterQuality.
More information, eligibility requirements, applications, and information to join the information sessions are available on the Vermont Farm & Forest Viability Program Website at: vhcb.org/WQG.
Water Quality Grants help farmers make capital improvements that reduce non-point source pollution through projects that improve manure and nutrient management. These projects aim to advance Vermont's water quality goals and also support the long-term success of farm enterprises. Construction, renovation, infrastructure, and in some cases, equipment projects are eligible. The grants assist with the costs of improvements required to comply with regulations and are designed to complement existing federal & state programs. 
LOCAL CASE STUDY
When Jon and Jeff Audy took over their family farm in New Haven, they pivoted the business from dairy to cropping. At first, they were limited in their planting equipment and had to either use older retrofitted equipment or hire out. With a $39,500 VHCB Water Quality Grant and funds from the Vermont Agency of Agriculture, Food, & Markets' CEAP grant, the Audys were able to purchase a no-till planter. Now able to do their own planting, they've expanded their no-till practices to 200 additional acres. The new planter has saved time, increased yields, and cultivated healthier soils in the Champlain Valley. 
"The new equipment provides a lot of flexibility for us and it's enabling us to meet our goals. The grant application process was convenient and a great opportunity — we know that no-till practices are good for the soil once you learn how to do it. We know it's the right thing to for our land and the business, (and) we've seen the benefits" Jeff Audy said. 
More News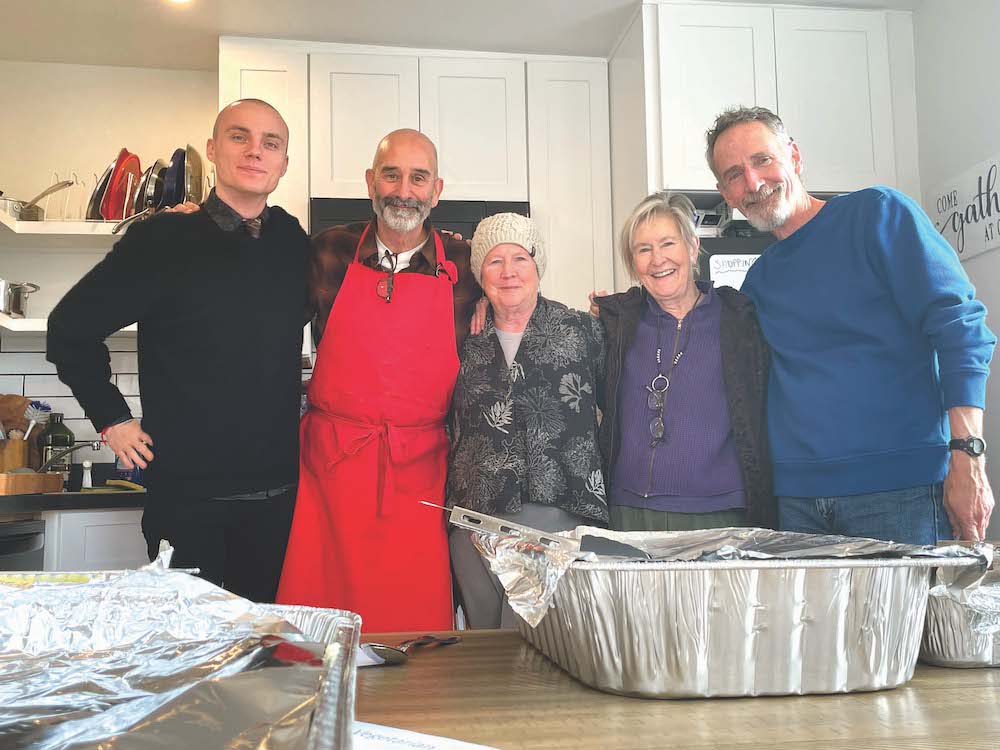 This past Thanksgiving, Nov. 23, saw almost 60 people converge upon the 1,400-square-foot … (read more)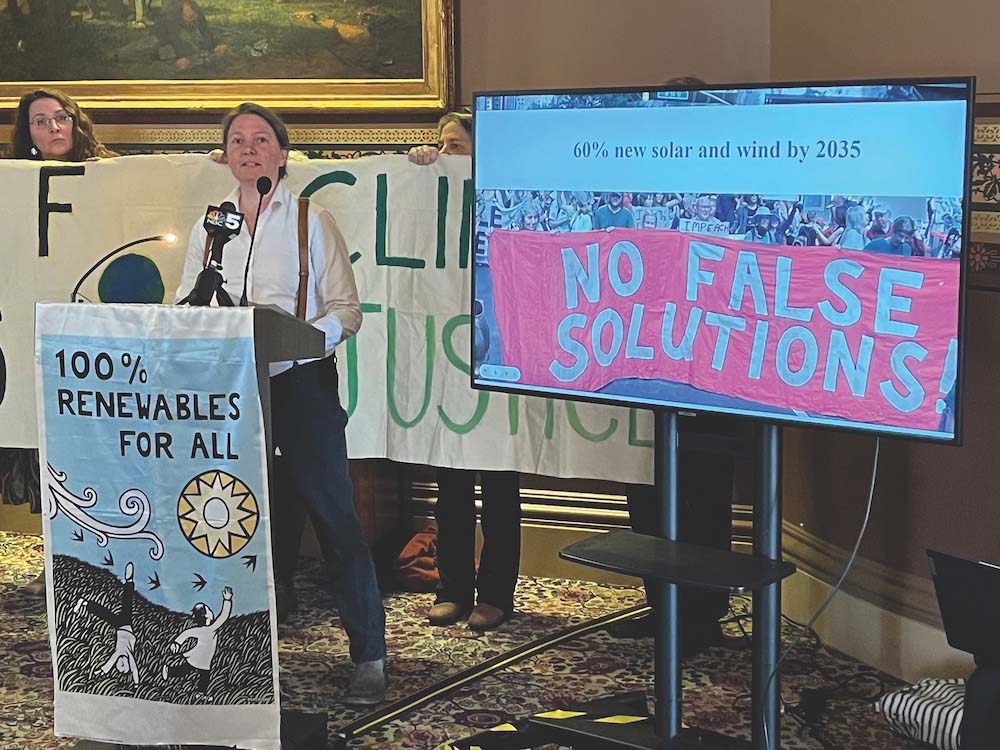 Two state lawmakers are urging Addison County folks not to ease up on efforts to battle cl … (read more)
Hunters during the 16-day deer rifle season that concluded on Sunday brought what was, acc … (read more)