Chris Altemose takes on two jobs
MIDDLEBURY — Middlebury Union High School has taken an unusual — but not unprecedented — approach to filling its varsity boys' basketball head coaching job: Current girls' basketball Coach Chris Altemose will coach both teams this winter.
Why is it not unheard of?
The idea came from current Vergennes girls' basketball Coach Billy Waller, who came to VUHS from Cabot High School. And for at least a couple winters Waller coached both girls' and boys' varsity hoop teams at Cabot.
Altemose said he and Waller were at an AAU event early this summer and talked about Altemose's interest in the boys' opening at MUHS and his reluctance to leave the girls' program before the completion of the coming season.
Altemose is an MUHS PE teacher who left as the Tiger boys' coach eight years ago after a 15-year tenure. He then returned to coach the girls' team this past winter.
He had planned to step away from the girls' job, but not until after this season, when athletes he had coached since 2015 in youth basketball — including his daughter — will graduate.
At the same time, a group of boys he has coached for several years, including his eighth-grade son, are approaching varsity status, and he also knows many of the current varsity players well from his work as an MUHS physical education teacher.
Altemose explained his interest in both jobs.
"I love the girls and definitely want to continue with them and finish up with this group that I've gotten to know really well over the years, and transition a program that I definitely think is headed in the right direction," Altemose said.
"I've never coached these guys, but I know them in school, and they're a great group of guys. And I'd love to work with them and re-establish what I think the program should be about."
Waller heard the dilemma and told Altemose about his experience in Cabot and encouraged him to consider doing the same at MUHS.
"He said, 'Well, you could do both,'" Altemose recalled. "So I just threw my hat in the ring and proposed my plan, and they (the MUHS hiring committee) decided to go with that option. I'm excited about it. I think it's a great challenge."
MUHS Director of Activities Sean Farrell said Altemose made a good case to both him and the committee.
"Chris was able to come in and very effectively share his passion for wanting to be back in the boys' program, and also the same passion for wanting to finish out with the girls' senior group," Farrell said.
Farrell and Altemose said the key is that the double duty will be just for a year.
"My intention is to have a great year with the girls and help to set up a transition plan," Altemose said.
Farrell acknowledged Altemose ran the plan by him before a formal application.
"It would not be sustainable for the long term," Farrell said. "He and I spent a long time talking about it prior to his even applying. I was satisfied enough that I said let's interview you and see what the hiring committee says."
MAKING IT WORK
Farrell said he has already been able to arrange the schedule to remove conflicts, moving four games. Altemose should be able to coach all games and practices for both teams.
"The only real alteration was, say, if we have an away game at Missisquoi or up north, the team that isn't playing that game might have a morning practice," Farrell said. "We figured out there might be six or seven practices where someone might have to go in the morning."
Altemose said his full attendance was vital.
"I know that's the biggest concern that's out there and questions that I'm getting. Is one team going to suffer because of this? And I don't want that to be the case. I want to be at everything. I want to be at every practice. I want to be at every game," Altemose said.
Waller said things in Cabot went the way Farrell and Altemose said they expect it to work at MUHS.
"You have to have an athletic director who is supportive and willing to go the extra mile when it comes to scheduling. Chris will have that in Sean," Waller said. "The biggest challenge is when you have a distant away game for one team, but the other team still has to practice. I refused to miss any practices or games, so if this was the case, one team would practice in the morning."
Waller said there were bumps in the road, but nothing serious.
"The only other issue I can remember was once in a while calling out an inbounds play for, say the boys' team, that was only run by the girls' team. The players would quickly correct it on the fly. It usually gave the kids a quick chuckle," Waller said.
There will be extra work, Waller added.
"My teams ran completely different offenses and defenses, so I had to do a lot of outside the gym preparation, but I have always enjoyed that part of coaching. I think Chris does as well," he said.
MOTIVATION
Clearly, there is a family angle, with Altemose's daughter in her final year on the varsity and his son likely headed to a varsity career.
But Altemose said that was not the whole story. The girls' team had struggled in the three years before he took the program over, earning a No. 13 seed in Division II in 2020, not participating in the playoffs in 2019 and earning the No. 16 seed in D-I in 2018. The Tiger boys had gone from a No. 6 seed in D-II in 2019 to a No. 9 seed the next season and then No. 14 last winter.
This past winter Altemose's girls' team earned a No. 7 seed, and he wants to give them another year.
As for the boys, Altemose certainly looks forward to coaching his eighth-grade son, but noted he is part of a larger group he has coached for years.
"That's certainly a piece of it, right? I can't deny that. I left the varsity ranks in 2015 to coach my kids," Altemose said. "And then when the opportunity to coach the girls came open I decided to take that on, and I'm thankful that I did. And the opportunity for the boys came open now, and I would definitely like the opportunity to be involved with this similar story, a group of boys that I've coached since they were in third grade."
More News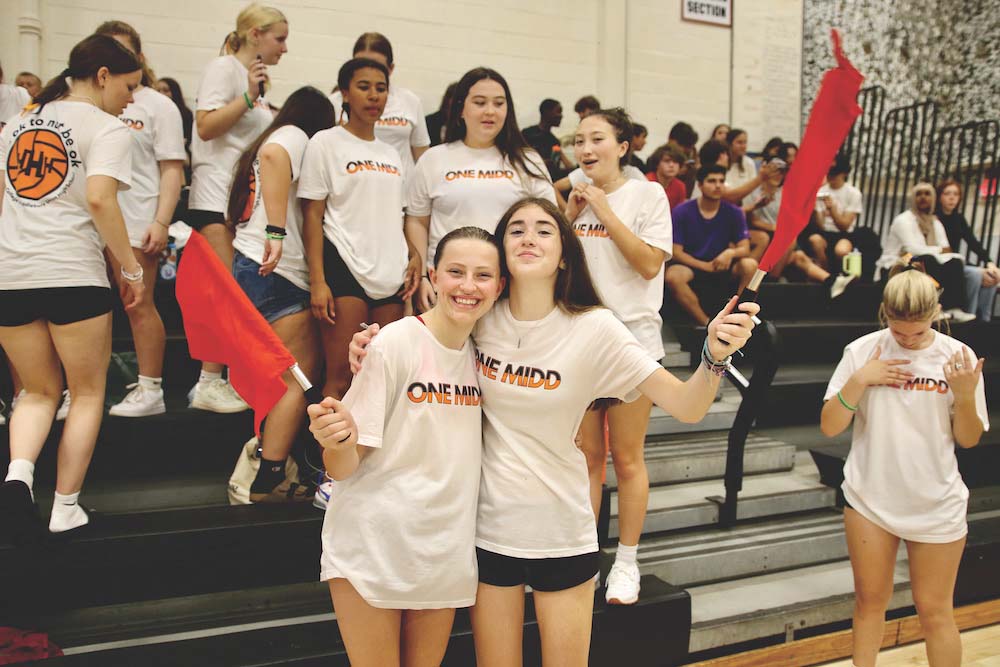 Considering the Middlebury Union High School volleyball team's decidedly successful record … (read more)
In a hard-fought girls' soccer match on this past Saturday, Middlebury outlasted Vergennes … (read more)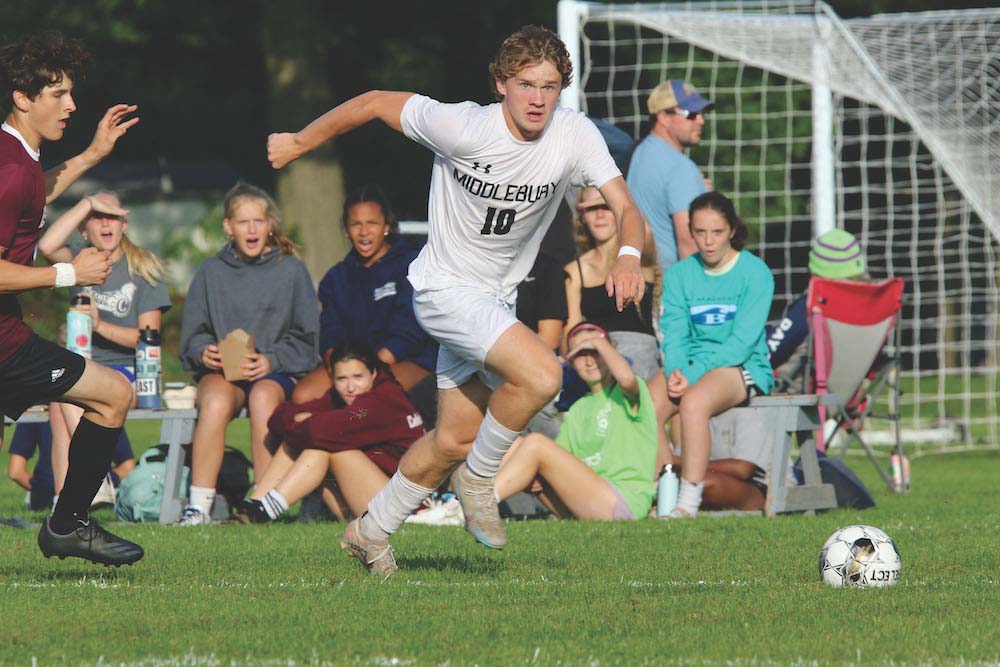 The Middlebury Union High School boys' soccer team survived a scoreless first half in whic … (read more)