County's lone GOP state rep. to retire
MIDDLEBURY — Addison County's longest-serving lawmaker and its lone Republican House representative has confirmed he won't seek re-election this November.
Rep. Harvey Smith of New Haven told the Independent this week he'll leave the House at the conclusion of this, his 10th two-year term, in order to spend more time with family.
Smith, who was first elected to the House in 1999, quickly became a strong, effective voice on agricultural issues, using his background as a farmer as a bridge to the ag community whenever new working lands policies or regulations were being discussed in Montpelier.
His dedication to the rural economy could be seen in arenas well beyond the Statehouse. He's been omnipresent in milk parlors, at open houses, dairies and firefighters' breakfasts. He's represented his ag constituents on a variety of boards and commissions of such organizations as the Agri-Mark/Cabot Cooperative; the Addison County Farm Bureau, Associated Industries of Vermont, the Addison County Regional Planning Commission, and the Addison County Economic Development Corp.
Smith, 76, grew up on a dairy farm in New Hampshire, then moved to Vermont as a young adult to work on Wales Farm in Weybridge. He did that for six years before buying what would become the Smith Family Farm of Lime Kiln Road in New Haven in 1972. He and his wife, Donna, sold their dairy cows in 2006 to focus on other ag projects, including a meat venture.
Smith's career in the House was interrupted by a four-year period during which Christopher Bray, now a state senator and Bristol Democrat, won and held the Addison-5 seat. The Addison-5 district currently includes the towns of Bridport, New Haven and Weybridge.
Many lawmakers enjoy the challenge of crafting and shepherding legislation through the Legislature's myriad committees until it finds its way to the governor's desk.
With Smith, it's helping individual constituents navigate red tape en route to the needed permit, vital record or solution to a bureaucratic conundrum.
"The thing I get a lot of satisfaction out of is helping people — not necessarily through legislation, but helping them find a way to resolve the problems that they come to me with," he said. "I feel good about that. I feel it's a good service I can provide and I enjoy it."
FINDING A BALANCE
That said, Smith has never shied away from the nitty gritty of the legislative process — especially when it comes to issues affecting the farm community. The vast majority of Smith's two decades in the Legislature have been spent on the House Agriculture and Forestry Committee.
When local selectboards and road foremen argued for the regulation of massive farm implements and vehicles that were stressing local roads, culverts and bridges, Smith's diplomacy helped the parties find a balance between municipal and ag interests. Farm vehicles had long been exempt from such regulations.
"That was probably one of the most difficult things that I ever did up there, because it was hard to understand all the different competing laws, rules and regulations associated with it," he said. "But we worked our way through that and we came up with a resolution."
That resolution resulted in farmers agreeing to register (with some exemptions) large vehicles and implements, and to seek guidance from communities on which roads to use in order to lessen the chance of infrastructure damage. For example, a community might ask the farmer to use one set of roads for a full manure spreader, then take a different route back to the farm with the empty spreader.
"I haven't heard a lot of complaints from towns since we did that," Smith said.
He noted the need for huge manure spreaders is lessening with time, as farmers install satellite manure pits and are increasingly pumping the substance from farm to field, using large hoses.
"The technology keeps changing," he said.
Other initiatives that Smith has spearheaded (or supported) during his House career include:
The Vermont Farm Viability Enhancement Program. Passed in 2017, the program funds activities that will "encourage or assist in preserving the state's agricultural land and forestland." It accomplishes this by offering business planning and technical services to diversify their operations — such as by producing other ag-related products.
"It's the fastest-growing agricultural program we have in the state right now," Smith said, "and it has expanded out to some of the other New England states."
A bill to ensure the Vermont and national Memorial Days fall on the same date. Vermont's recognized Memorial Day had historically been May 30. Now it's the "last Monday in May,"' to mirror the federal holiday.
Synching the Memorial Day schedule might sound like a minor feat, but Smith initially found few co-sponsors, as other lawmakers didn't want to be seen as "opposing" the state's longstanding Memorial Day. But they eventually realized what Smith was trying to do: Make sure Vermont's state and federal workers could mark the same day with their families.
Efforts to reduce the carbon footprint of farm operations, while at the same time advocating for manure-to-energy projects — also known as "Cow Power" — that recycle waste while allowing farms to reduce their power bills.
Smith also introduced a successful resolution calling for farms to reduce their carbon footprints by 25% by the year 2025. This came with a plan and resources to help farms lower their greenhouse gas emissions.
"I was kind of out front on all of that," he said proudly.
The Vermont Department of Agriculture's transition to the Vermont Agency of Agriculture. This ensured the secretary of agriculture had a spot in the governor's cabinet and thus a better opportunity to shape state policy on the rural economy.
"Within 24 hours, I had 987 co-sponsors for the bill," Smith recalled of the widespread bipartisan support.
He appreciated that support, as well as help offered by farmers and other constituents through the years.
"Because my background was in agriculture it was easy for me to focus on the ag community," Smith said. "Many people appreciate agriculture when they drive up and down the road and see the open space, but there's really a lack of understanding what kind of an economic impact we have in the state with agricultural activities."
While the state is now down to around 600 dairy farms, those operations still generate around 70% of the state's agricultural sales and use more than 80% of its working land, according to a 2021 action plan issued last November by the Governor's Commission on the Future of Vermont's Agriculture. Dairy contributes more than $2.2 billion in annual economic activity toward Vermont's $11.3 billion annual economic output of the entire food system, the action plan states.
"There are some real challenges, because sometimes the residential needs are different than the agricultural needs," Smith acknowledged. "We have those internal conflicts."
And sometimes those conflicts play out in the court system, where farmers often cite the state's "right to farm" law in their defense. The law, however, has failed to win judgments for farmers in some high-profile cases, including the Trickett-Ochs apple orchard dispute two decades ago, and the recent case pitting the Hopper family of Panton against the Vorsteveld Farm.
"There's still some work to be done," Smith said of tweaks to the right to farm law.
TRANSITION
But that will be up to future lawmakers; Smith has done his part. He hopes to remain on the regional planning board, but will otherwise pare his volunteer activities to focus on family and Smith Family Meats LLC, a growing business that Harvey and his granddaughter AnnaJo Smith are operating in New Haven.
It's still anyone's guess who will enter, and win, the Addison-5 House district seat that Smith will be vacating. Whoever it is, they'll have some big shoes to fill — and AnnaJo someday could be the one to fill them. She's already followed her grandfather's footsteps in becoming president of the Addison County Farm Bureau.
What has Smith enjoyed most about his legislative service?
Helping people and earning their support.
"I've always respected those with a different point of view than I have," Smith said. "It's been very rewarding to serve the community… We have a lot of wonderful people living in our community and we should be proud of that."
Tom Hughes, leader of the Addison County Republican Committee, said Smith will be missed.
"Harvey Smith is a perfect example of a dedicated, sincere, hard-working state representative," he said. "He keeps himself fully informed about legislation and has always represented his district very conscientiously. If he were ever so inclined, he would be an excellent Vermont state senator. We are presently working on candidate recruitment, so that Addison County voters will continue to have the best possible representation in the state Legislature."
Reporter John Flowers is at [email protected].
More News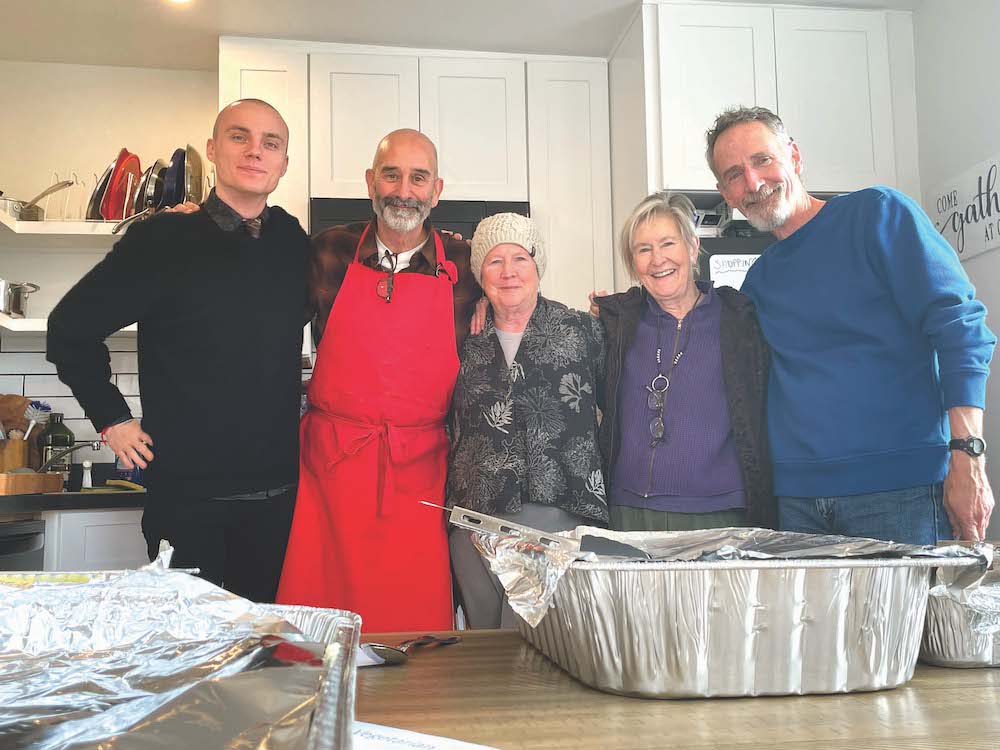 This past Thanksgiving, Nov. 23, saw almost 60 people converge upon the 1,400-square-foot … (read more)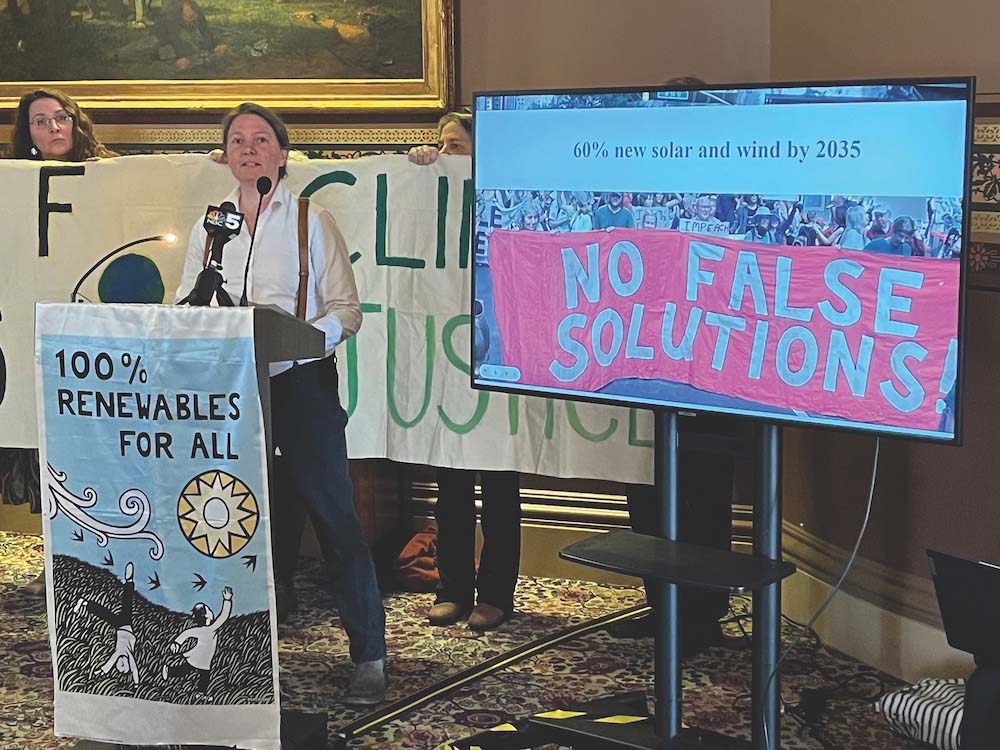 Two state lawmakers are urging Addison County folks not to ease up on efforts to battle cl … (read more)
Hunters during the 16-day deer rifle season that concluded on Sunday brought what was, acc … (read more)