Vergennes Police Log: Police report two drivers under the influence
VERGENNES — Vergennes police cited two Middlebury men for driving under the influence of alcohol on New Haven Road this past Saturday morning.
Police believed the two men were acquaintances.
Cited just after midnight were Benn A. Lussier, 24, and Alan J.S. Byrnes, 32. Police said they pulled over a vehicle driven by Lussier after it failed to obey a stop sign at the corner of Green and School streets. While dealing with Lussier, police said a following vehicle operated by Byrnes stopped nearby on New Haven Road.
Police determined both men were intoxicated after testing, although evidentiary blood-alcohol results were not immediately available earlier this week. Police did say Lussier's roadside blood alcohol content test came back at 0.098 after he allegedly failed to negotiate standard roadside sobriety testing. The legal blood-alcohol limit in Vermont is 0.08.
As well as DUI-alcohol citations, police also cited Lussier for the failure to honor the stop sign, driving without insurance, and misuse of license plates.
Between March 28 and April 3, Vergennes police also responded to two false alarms; conducted eight patrols — five by cruiser and three on foot — and:
On March 28:
Handled a minor two-car accident at the corner of South Water and Main streets.
At the station, spoke to a city resident, accompanied by a friend, who made an unfounded allegation of being a victim of fraud. Police contacted AgeWell about the woman, who they were told is experiencing signs of dementia. Police said the same woman on April 1 made another in a series of unfounded reports of burglars at her home, which led police to search the premises.
Took a report of vandalism to a van parked in a North Main Street parking lot.
Investigated a complaint from a city woman who said her ex-husband had hacked her cellphone. Police concluded the complaint was unfounded, as were similar reports she made on March 30 and April 3.
On March 29:
Determined a girl reported missing from a city home had in fact gone to school.
Investigated a complaint from a Main Street resident that she had been defrauded of $160 by a scammer who had stolen a delivery code for an amazon.com package and had another item delivered elsewhere using her payment. The probe is ongoing, police said.
Told a complainant the failure of a family member to return a loaned car was a civil issue and that she needed to seek legal help.
On March 31, discussed with involved students, families and the school administration, a case of revealing pictures of one female Vergennes Union High School student being shared on social media by two other female VUHS students.
On April 3, took a report of pickup truck being vandalized in the Shaw's Supermarket parking lot.
More News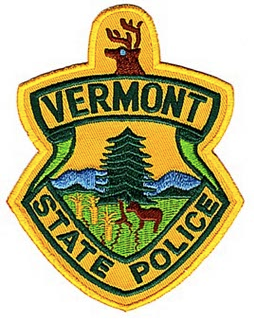 Police have not yet determined whether they will charge a youth in the killing of a Waltha … (read more)
A Vergennes police officer was the first law enforcement official to respond to a home on … (read more)
Vermont State Police operating out of the New Haven barracks dealt with two violent incide … (read more)