Sparrow Art Supply takes flight in Middlebury
MIDDLEBURY — The sparrow is one of the world's tiniest and most versatile birds. So it seems like an apt namesake for Beth Svenningsen's new venture, Sparrow Art Supply, which a few weeks ago nested at 52 Main St. in Middlebury.
Svenningsen and her fiancé were among the legions of city dwellers who sought greener, rural pastures during the height of the pandemic early last year. The pair had been living in the New York City area, where Svenningsen worked a variety of art/theater jobs, including set designer for a theater company, landscape designer and a composer of store window displays.
When she wasn't at work, Svenningsen was constantly honing her own artistic skills. She's an accomplished watercolor painter.
The couple were — and remain — avid skiers. So they escaped when they could to the powder-packed slopes of Vermont during the winter months.
"We always had this idea we would maybe move up here in five or 10 years," she recalled. "When the pandemic hit, that made us reassess; maybe this was the time."
And they've had no regrets.
"We've never looked back," Svenningsen, 30, said. "It's been amazing."
Beth is already plugged into the arts community, and belongs to the Brandon Artists Guild, a collaborative of creative persons who share management of the cooperative's store at 7 Center St.
Upon relocating to Middlebury, Svenningsen quickly sized up the job market with the goal of using her art skills to earn her living. At the same time, she found no shortage of beautiful scenery to immortalize on canvass. But when it came time to replenish her art supplies, she learned she had to travel an hour to find the nearest full-service store.
The lack of such a store in an artists' hub like Addison County seemed incongruous to Svenningsen.
Where there was a void, she saw opportunity. So she seriously weighed starting up her own arts supply store, where artists could see and touch products rather than throwing caution to the wind with online purchases.
Still, as a recent transplant without a lot of resources, Svenningsen saw her store aspirations as more of a dream than something to put on her to-do list.
Until, that is, she found out about the Better Middlebury Partnership's Kick Start program, which offered grants of $15,000 to $20,000 to entrepreneurs seeking to fill one of several downtown storefront vacancies that had been created by  a combination of the COVID-19 pandemic, a massive rail tunnel project, and market forces. Svenningsen was among six hopefuls whose business plans were vetted and awarded a Kick Start grant.
"I thought, 'What do I have to lose by submitting an idea?'" she recalled, adding Sparrow would not have taken flight for many years had it not been for a Kick Start grant.
Next, Svenningsen found a nice store space at 52 Main St., down a flight of stairs just on the south side of the historic Battell Bridge. It affords ample room for Sparrow's diverse products, as well as for a gallery in which artists can display select creations. All are for sale, and Sparrow gets a small commission.
A tour of Sparrow's shelves reveals an eclectic mix of items essential to art creators. There are paint brushes of all sizes, easels, canvasses, fine paper, X-Acto knives, bookmaking supplies, printmaking essentials, oils, watercolors, storage boxes, sketchbooks and pottery products. And a whole lot more.
But Svenningsen hasn't overloaded her shelves. She wants to hear from the artists about what they want, to ensure satisfaction.
More than just an art supplies hub, Svenningsen wants Sparrow to be a one-stop shop for creative people. Along with offering the mini gallery, she plans to offer workshops, open drawing sessions and meet-ups. She envisions gatherings of artists for figure drawing or still-life painting sessions.
"It's a low-pressure environment to be able to make art," she said of the sessions.
Future workshops will provide instruction — perhaps introducing a new creative process, like paper marbling. She has a survey set up on her website — sparrow-art-supply.square.site — to get a sense of the goods and services prospective clients want.
Svenningsen's "meet-ups" will involve email/social media blasts to artists to gather at an outdoor location — say a local orchard, for example — for painting or drawing sessions.
"I'm really striving to create a community, and ways to serve the community," she said. "Being an artist can be a little lonely sometimes, and I think it's nice to have a meeting place that's very inclusive."
Sparrow is currently open 10 a.m. to 5 p.m., Wednesday through Saturday, and 11 a.m. to 4 p.m. on Sundays. Svenningsen said she might adjust hours based on demand.
She has high hopes for Sparrow, and believes Middlebury is the right place for her store.
"I don't think this idea would have worked anywhere else. I think the ideas I have for this shop are made for Vermont," she said.
Reporter John Flowers is at [email protected].
More News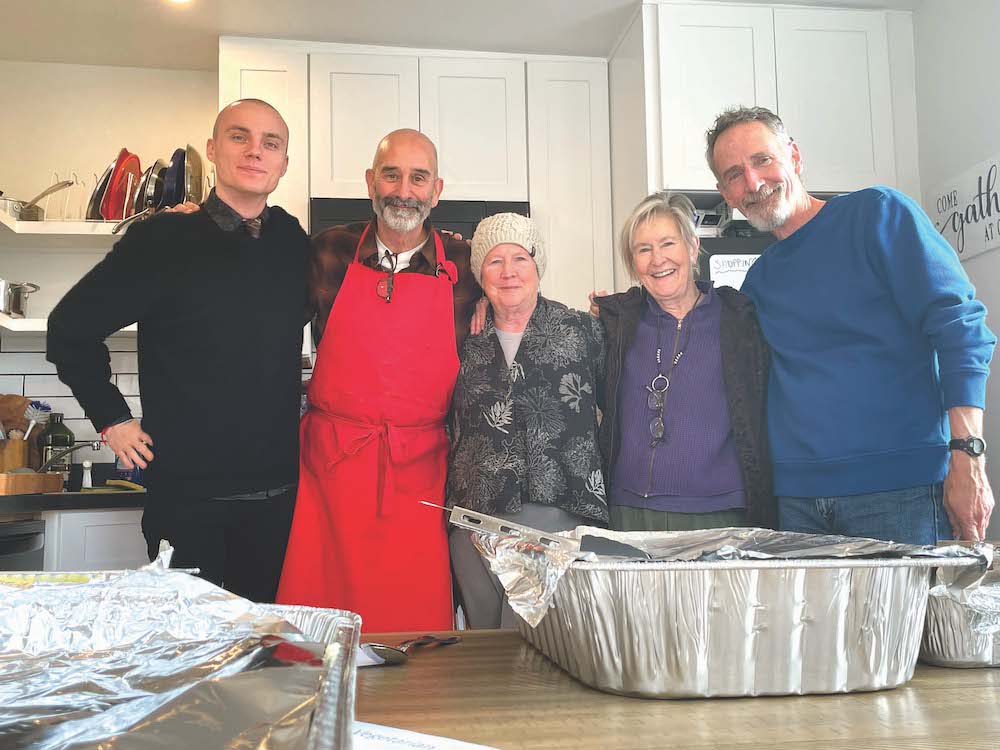 This past Thanksgiving, Nov. 23, saw almost 60 people converge upon the 1,400-square-foot … (read more)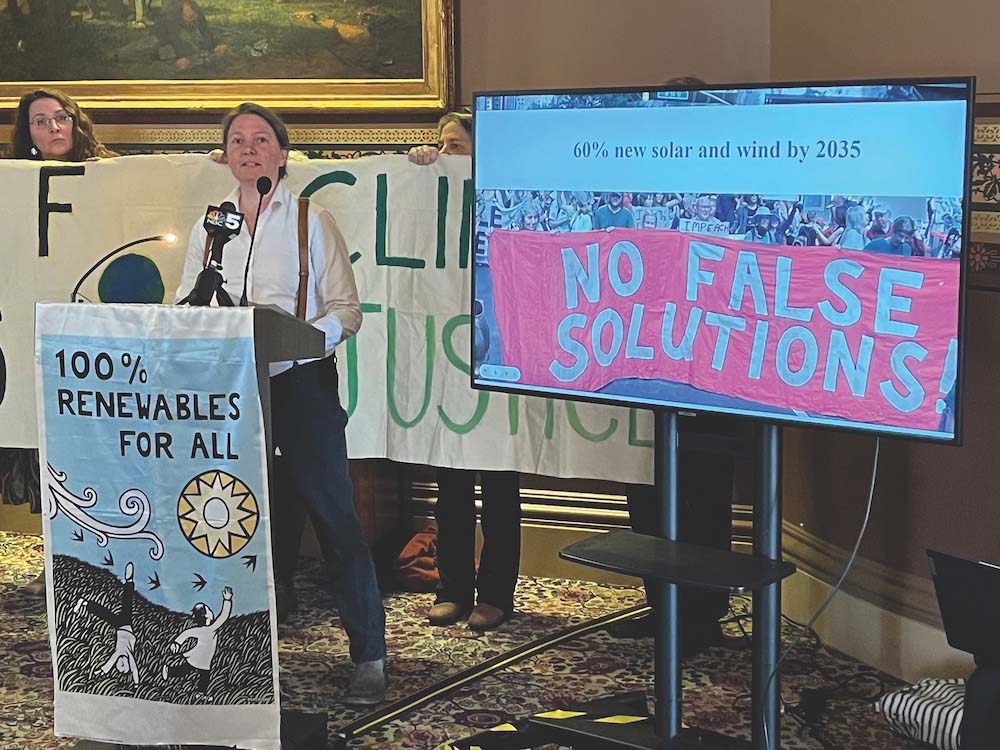 Two state lawmakers are urging Addison County folks not to ease up on efforts to battle cl … (read more)
Hunters during the 16-day deer rifle season that concluded on Sunday brought what was, acc … (read more)