Cannabis sales approved in three towns
BRISTOL — Bristol voters on Town Meeting Day overwhelmingly approved a measure that will permit licensed cannabis retailers to operate in town.
They were joined by Ferrisburgh and Weybridge residents who also OK'd retail cannabis questions on their ballot. Leicester and New Haven defeated similar proposals.
In Bristol, the article, which passed 513-264, was added to Bristol's town meeting ballot in response to a petition filed earlier this year by downtown retailer Greg Newman, who co-owns EmeraldRose Gifts and EmeraldRose Grows on Main Street.
"I think it's great," Newman said of the ballot results Wednesday morning. "We're stepping into the future."
Newman plans to do some minor interior remodeling of EmeraldRose Grows — which sells gardening supplies, hemp plants, cannabis seeds and other products — to get it ready for retail cannabis sales in the fall, he said. Supporters of retail cannabis are hoping sales can begin as early as October.
"We will continue to be a grow shop and garden center offering lights, soils, tents and other products to help craft growers succeed," Newman said.
More immediately, Newman aims to continue putting his neighbors at ease regarding the arrival of retail cannabis.
"This isn't turning into some kind of crazy drug haven," he said. "Any products I sell will be tested as part of a legitimate market of licensed growers, preferably craft growers."
The craft cannabis growing community is something Newman hopes to nurture and act as a hub for in the future, he said.
"I have no intention of buying products from large operations, but if you're a small craft grower, I'm your man."
The storefront of EmeraldRose Grows is not likely to see any significant changes.
"I don't want to change the aesthetic or vibe of Bristol," Newman said. "It's a great town with amazing people."
Dozens of Vermont communities had already approved retail cannabis going into Town Meeting Day, including Middlebury, Salisbury, Vergennes and Brandon.
On Tuesday, Bristol and 40 other Vermont communities were considering joining them, including four in Addison County.
Ferrisburgh voters approved cannabis retail operations, 294-172, and integrated cannabis licenses, 295-170.
Weybridge residents voted 131-118 in favor of opening the doors to potential cannabis retail sales in the future.
But similar measures were defeated in Leicester, 56-53, and in New Haven, 180-152.
In an email to the Independent Wednesday morning, Middlebury attorney and Addison County High Bailiff Dave Silberman offered congratulations to communities that successfully "opted in."
"Practically every day, in practically every town across Vermont, cannabis is already being bought and sold," said Silberman, who has been an outspoken champion of cannabis legal reforms.
"In voting to allow retail cannabis shops yesterday, Vermonters in dozens of towns cast their ballots for moving those sales from parks and parking lots into well-lit, safety-minded stores where the products are tested and accurately labeled, where customers have to show proof of age, and where other substances are not on the menu."
The minimum legal age in Vermont for possessing — and eventually purchasing — cannabis is 21.
Not only was "opting in" a vote for local economic opportunity, Silberman added, but it was also a vote for public and consumer safety.
For towns that "opt in" to retail cannabis, state law provides limited regulatory rights, through zoning, sign ordinances and nuisance ordinances. Municipalities may not, however, use these regulatory rights to effectively prohibit a cannabis establishment.
The Cannabis Control Board's January 2022 guidance for municipalities is available online at https://tinyurl.com/cannabisregsVT.
Reach Christopher Ross at [email protected].
More News
Blasting ledge could begin on Monday in Vergennes as work on the $25 million Vergennes Gra … (read more)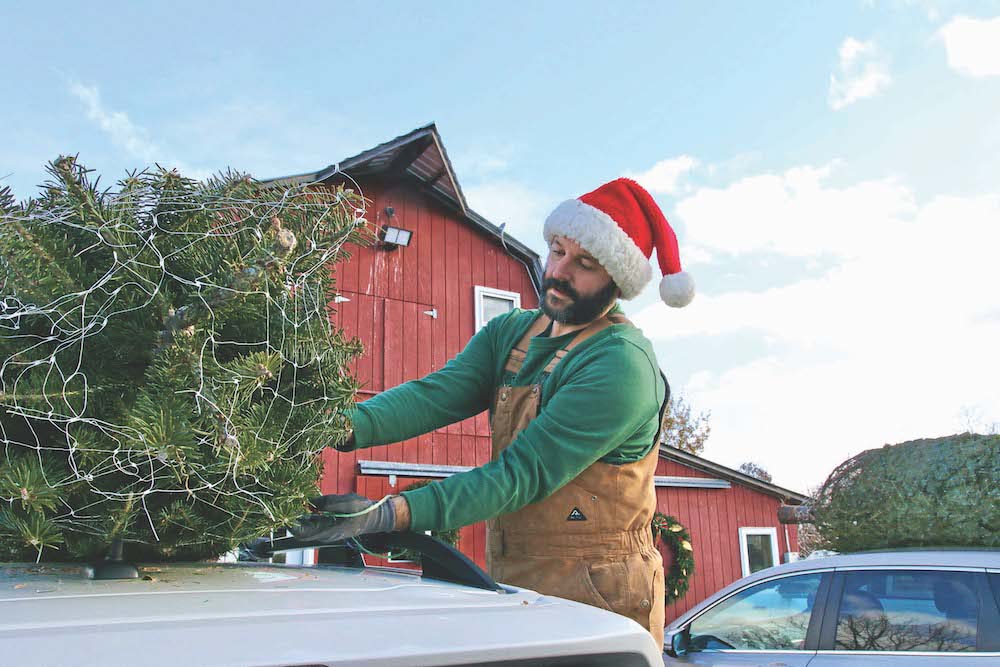 With the holiday season underway, county Christmas tree farms have begun welcoming visitor … (read more)
As the Middlebury Snowbowl prepares for opening day this Saturday, Dec. 9, loyal skiers an … (read more)