State officials forecast Christmas COVID surge
"The holiday season is likely going to drive a spike in COVID cases. That's just the reality."
— Mike Smith
VERMONT — So far only a handful of Vermonters have tested positive for the Omicron variant of COVID-19, state health officials said on Dec. 21. But that won't be true for long.
"Omicron is here and likely has been for several weeks," Health Commissioner Mark Levine said at the governor's weekly press conference Tuesday.
As of that day, three Vermont cases have already been confirmed by genomic sequencing. But only positive PCR tests are checked for the variant, and that sequencing can take a week to perform. That means Omicron has probably been circulating in Vermont since early December, officials said.
In only a week, Omicron has gone from composing 13% of cases nationally to 73%, and it's now the dominant strain in Vermont, according to the Centers for Disease Control and Prevention.
New England lagged behind that rate as of Tuesday, with Omicron representing 37% of cases, said Mike Pieciak, the state financial regulation commissioner. But the nearby mid-Atlantic region, which includes New York, has already hit 92%.
With those states included, regional cases are up 41% in a single week, contributing to "the highest number of cases that the region has reported since the beginning of the pandemic," Pieciak said.
And Vermont officials are nearly certain that the Omicron surge seen nationally is coming to Vermont. "The holiday season is likely going to drive a spike in COVID cases. That's just the reality," said Mike Smith, secretary of the Agency of Human Services.
Pieciak said that if Christmas and New Year's cause a surge similar to Christmas 2020, cases could rise 50%. That could translate to roughly 600 new cases per day with some bad days of more than 1,000 cases, he said.
After huge spikes, Vermont COVID cases and hospitalizations have fallen in recent weeks. But on Wednesday, the Vermont Department of Health reported 653 COVID-19 cases, for a seven-day average of 407 cases per day.
Fifty-three Vermonters were hospitalized on Wednesday, including 17 in intensive care units. Three new deaths were reported. In total, 40 people have died of COVID so far in December and 458 have died throughout the entire pandemic.
Addison County reported 16 new cases of COVID-19 on Wednesday, which brought the total for the two weeks ending that day to 321. Addison County has logged a total of 2,378 cases since the pandemic began in March of 2020.
Middlebury College, which saw a surge of cases two weeks ago, on Wednesday reported one new COVID-19 case for a total of 13 active cases on campus — 10 of those cases involved students; the other three were employees. The semester ended on Sunday and students have been leaving.
The availability of hospital beds rose on Tuesday, both because fewer COVID-19 patients need hospitalization, and because of efforts to increase staffing and beds. But there are still concerns about availability of health care for COVID-sufferers and the general population
Is Vermont's health system ready for the surge? "We're prepared," Gov. Phil Scott said. "But I think it depends on the intensity of the storm."
Omicron has thus far caused far more cases, but often less severe illnesses, than other COVID-19 variants in the countries reporting their experiences. Are the case less severe because some of those getting COVID have been vaccinated? Levine cautioned that "a larger number of cases will mean greater stress on our health care systems."
In nearby New Hampshire, with the second-highest COVID-19 rate in the country, fewer than 1% of intensive care units beds are available and doctors are reporting significant difficulties in providing proper care for their patients.
Vermont K-12 schools reported 278 COVID-19 cases among students and staff who were infectious in school buildings, up from 258 cases last week.
Vermont bolsters testing, vaccine capacity
In preparation for another COVID surge, Vermont is providing additional opportunities for people to get tested, including take-home test options.
Across 16 holiday testing sites, the state will offer 10,000 LAMP tests for registered appointments, and 50,000 antigen tests for walk-ins, Smith said. Partner organizations plan to distribute take-home tests to certain groups, including people of color and people experiencing food insecurity, economic hardship or homelessness.
The state also plans to offer 26 additional pop-up vaccination clinics targeted at holiday shopping locations, Smith said.
Just more than half of adults in Vermont have received their COVID-19 booster shot. In total, 92% of Vermonters ages 5 and older have received at least one dose of the vaccine, including 53% of 5-to-11-year olds. About 200,000 Vermonters are eligible for booster shots, but haven't taken them.
Scott said experts have recommended that people follow a three-pronged strategy for holiday gatherings, accomplishing at least two of these three: Get vaccinated and boosted, get tested, and wear masks.
"We don't want the lasting memory of 2021 to be regret that our holiday gathering could have been done more safely," Levine said. With vaccines, testing and masking, "make your arrangements in a way that the most vulnerable person in your life will be protected," he said.
More News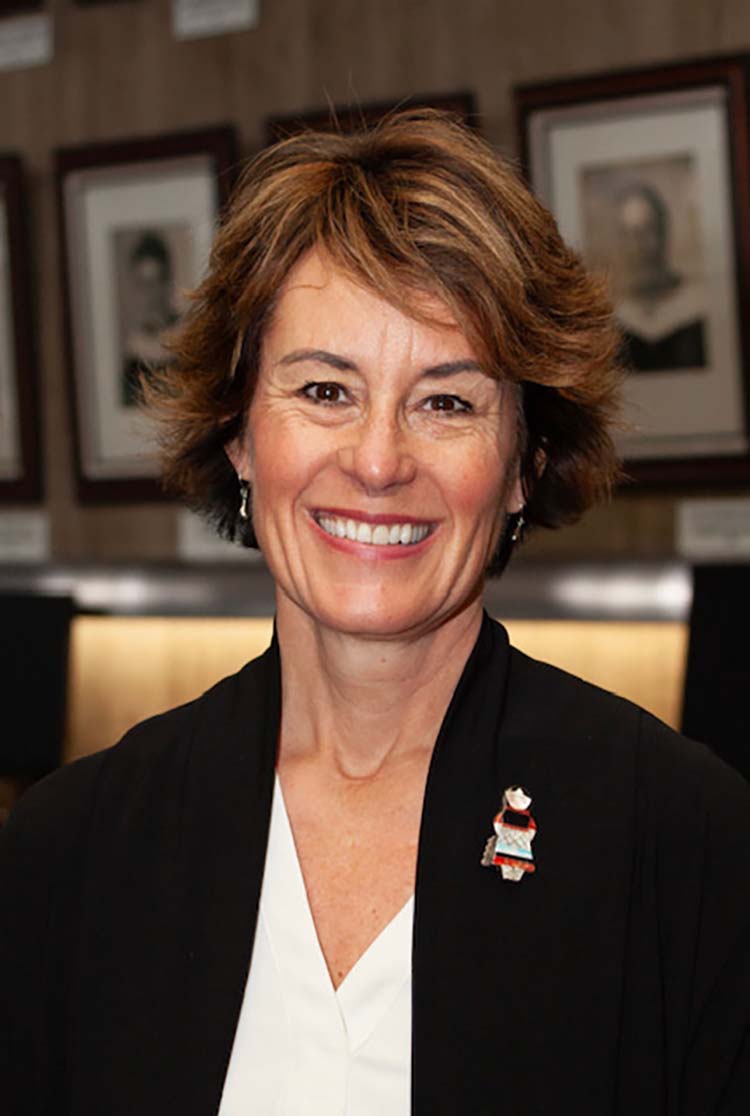 The Addison Central School District on Monday hired Wendy Baker to be its new superintende … (read more)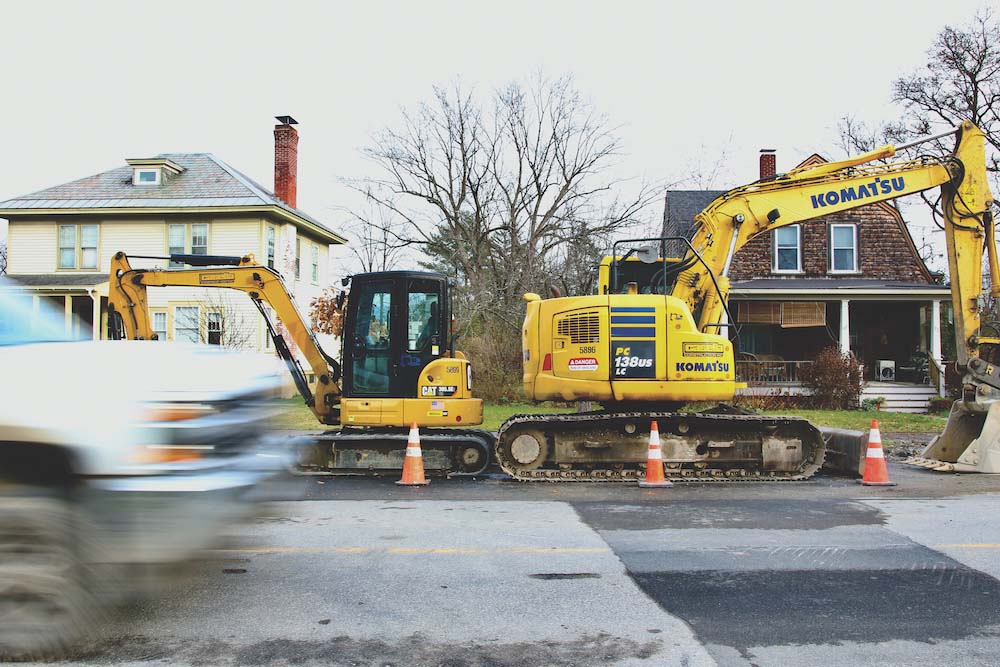 Middlebury voters next year will be asked to support three separate bond votes totaling $2 … (read more)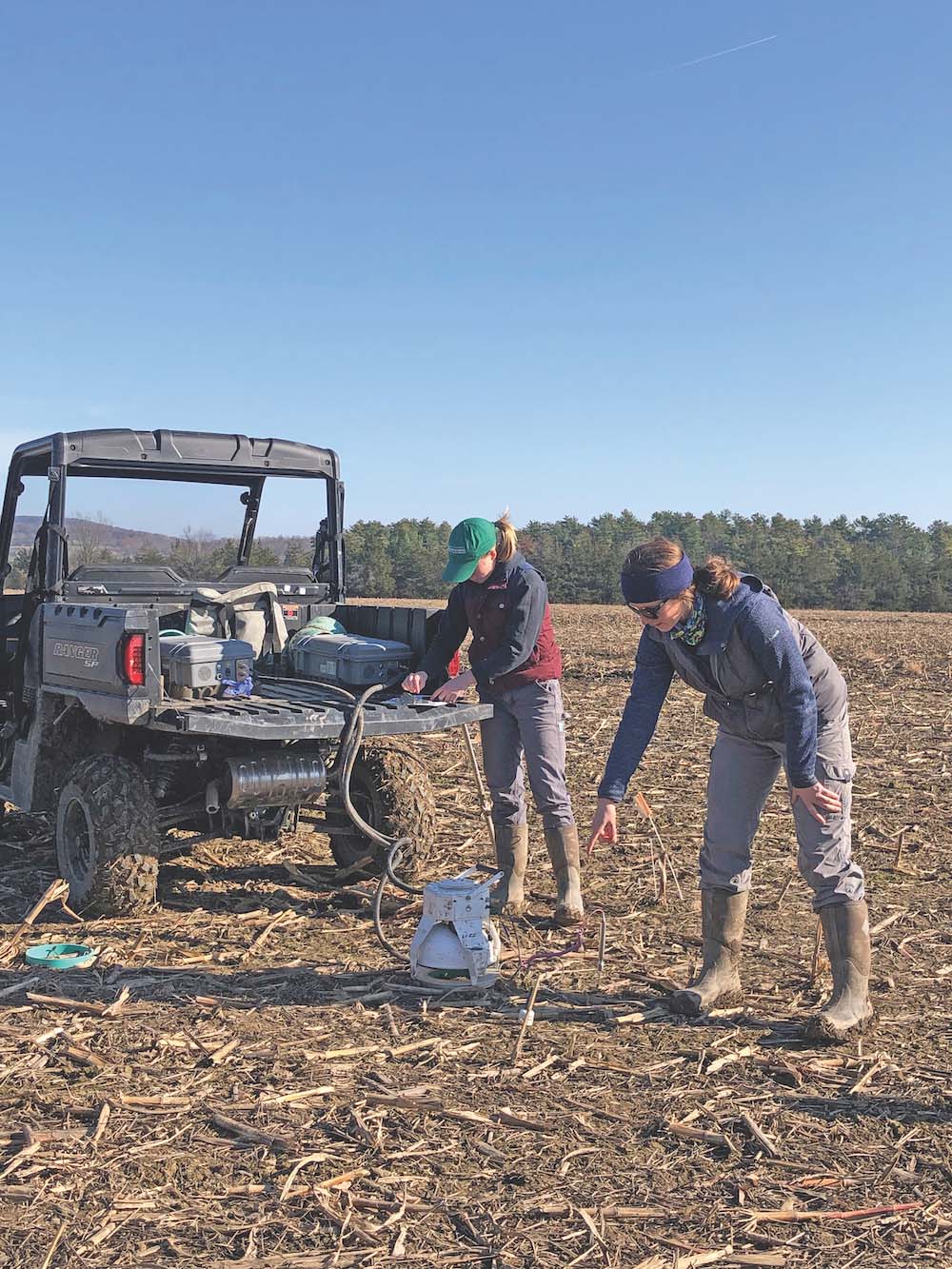 From planting cover crops to transitioning toward no-till or reduced-till approaches, farm … (read more)