Businesses urged to tighten COVID precautions
MONTPELIER — The Vermont Agency of Commerce and Community Development (ACCD) is suggesting ways that Vermont businesses can mitigate the spread of COVID-19 in the workplace during the holidays.
The advice comes as Vermont sees a precipitous rise in COVID-19 cases, including nearly 1,500 new cases in just the first four days of this week.
Secretary Lindsay Kurrle on Friday, Dec. 17, recommended that all businesses:
Encourage employees to get vaccinated and boosted when eligible and to take advantage of free and available testing when needed.
Review all workplace safety protocols related to COVID-19 and beyond to reduce the need for hospital visits of any kind as a result of workplace incidents.
Enhance COVID-19 mitigation with "Vaccine or Test and Mask" requirements for all employees.
Consider enacting proof of vaccination or negative test policies for customers at some public-facing businesses.
To re-enforce the message ACCD has will host a webinar for business owners on Monday, Dec. 20, at 3 p.m. with multiple state agencies and officials available to further outline guidance and recommended protocols, as well as answer questions from the business community.
In a Friday memo, Kurrle thanked Vermont businesses for the sacrifices they have made to keep the community safer during this pandemic, and she pointed out that in the current surge of cases hospitals are filling up and again making us all less safe.
"This is a time of year spent gathering with loved ones, friends, and co-workers to celebrate," she wrote. "To relieve the extraordinary pressure on our hospitals and healthcare workers, now more than ever we need to be thoughtful and caring in our daily interactions with others."
Here are Kurrle's observations:
"• The unvaccinated are driving much of the problem with high case counts and hospitalizations. Just 5% of Vermont adults have not yet received at least one dose of vaccine, but they make up more than 70% of hospitalizations and close to 80% of ICU admissions.
Your employees are likely to gather with family and friends over the next two weeks increasing chances for continued spread of COVID-19, including cases among the workforce and children who only just recently became eligible for vaccination. Should we see an influx of positive test results, it could impact your ability to operate.
Cases among vaccinated people may start to increase, as vaccine efficacy begins to decline around the six-month mark. This makes boosters a very important tool to keep people protected and reduce the disruption positive cases create.
Vaccine and testing appointments are readily available statewide through a variety of sources and outlets and the supply of rapid antigen tests available to consumers is steadily increasing nationwide."
Because of the challenges we all face, Kurrle is asking businesses to step it up another notch and take the following additional steps over the next several months to help keep Vermont moving forward:
"• Encourage your employees to get vaccinated and boosted. Vaccines are the best tool for preventing COVID-19 hospitalizations. Encouraging the vaccinated to get their booster shot six months after their initial vaccination is also crucial. Encourage them to do this as soon as possible. Finding a vaccine clinic is easy and there are thousands of available timeslots across the state every day. A few state-run clinics take walk-ins. You can find the full list and interactive map here.
Review all workplace safety protocols. Please review all protocols for mitigating all workplace injuries and the spread of all infection, including COVID-19, with the goal of reducing hospital visits of all types. As a community, we need to make an extra effort to reduce demand on the healthcare system. There are tools available to you through the Department of Labor and VOSHA to help you provide a safe and healthy workplace.
Enhance COVID-19 mitigation with "Vaccine or Test & Mask" Requirements. We recommend implementing a policy of asking employees to provide proof of full vaccination (and booster shots when eligible). The advantage to your business is that fully vaccinated employees do not need to quarantine if they are identified as a close contact of someone who is infected. For employees who choose not to be vaccinated, we recommend that you require proof of a negative COVID-19 test once per week (twice weekly if rapid test is used, taken 24 hours apart) and require them to always wear a mask indoors, except when eating and drinking. As an employer, the State of Vermont has had great success increasing vaccination and booster rates, as well as mitigating cases and the disruptions from close contact quarantines by implementing a similar policy.
Certain public facing businesses should consider proof of vaccination or negative test policies for customers. Keeping in mind that only about 5% of the eligible adult population remains unvaccinated, (many of them in the 20- to 40-year-old age bands), bars, restaurants, social clubs and special event/performance venues should consider asking customers and event attendees over the age 5 to provide proof of full vaccination, or a negative (rapid antigen or PCR) test within 24-hours. This policy is already in place at some businesses in Vermont and can substantially increase vaccination rates and reduce community spread of COVID-19. It also provides customers and employees with greater peace of mind."
The ACCD is working closely with President Biden's administration and the National Institute of Health to enhance access to rapid testing resources, Kurrle said. She pointed out that Vermont's "Test to Stay" program is keeping more kids in school when they are identified as a close contact but not yet carriers of the coronavirus. ACCD is also collaborating with the Agency of Human Services to develop more pop-up vaccine booster clinics.
"I am sure you, like me, look forward to when COVID-19 is a distant memory," Kurrle said. "The reality is, as we advance on the path from pandemic to endemic management of this virus, we know that the holiday season and winter weeks ahead are likely to be challenging. Please join me in redoubling efforts to slow the spread, which will allow all of us to keep our doors wide open and the hospital system from being overwhelmed."
She urged business people to join her for Monday's webinar.
More News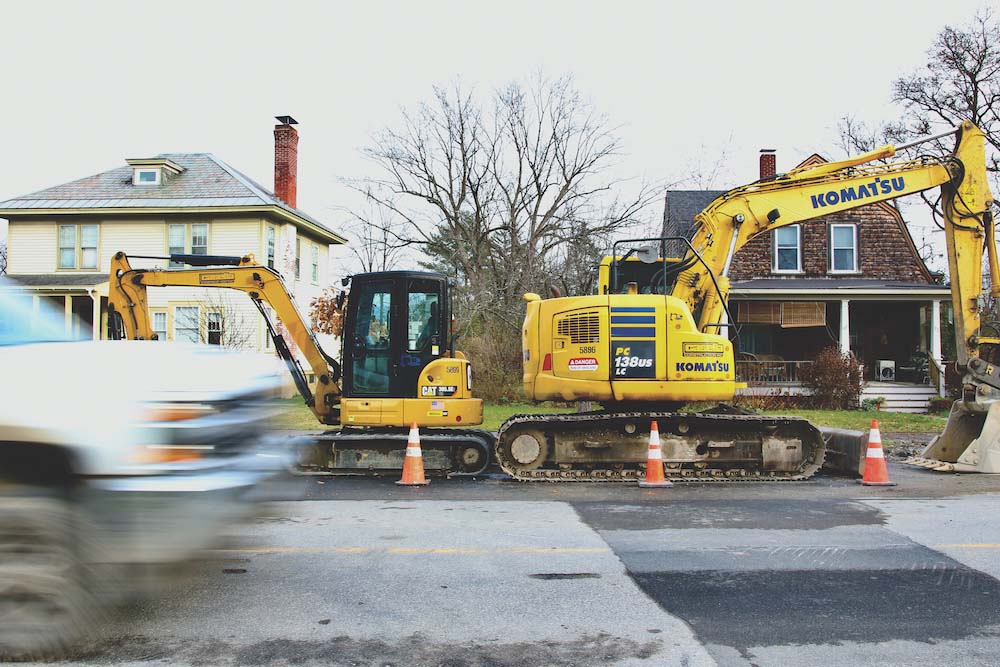 Middlebury voters next year will be asked to support three separate bond votes totaling $2 … (read more)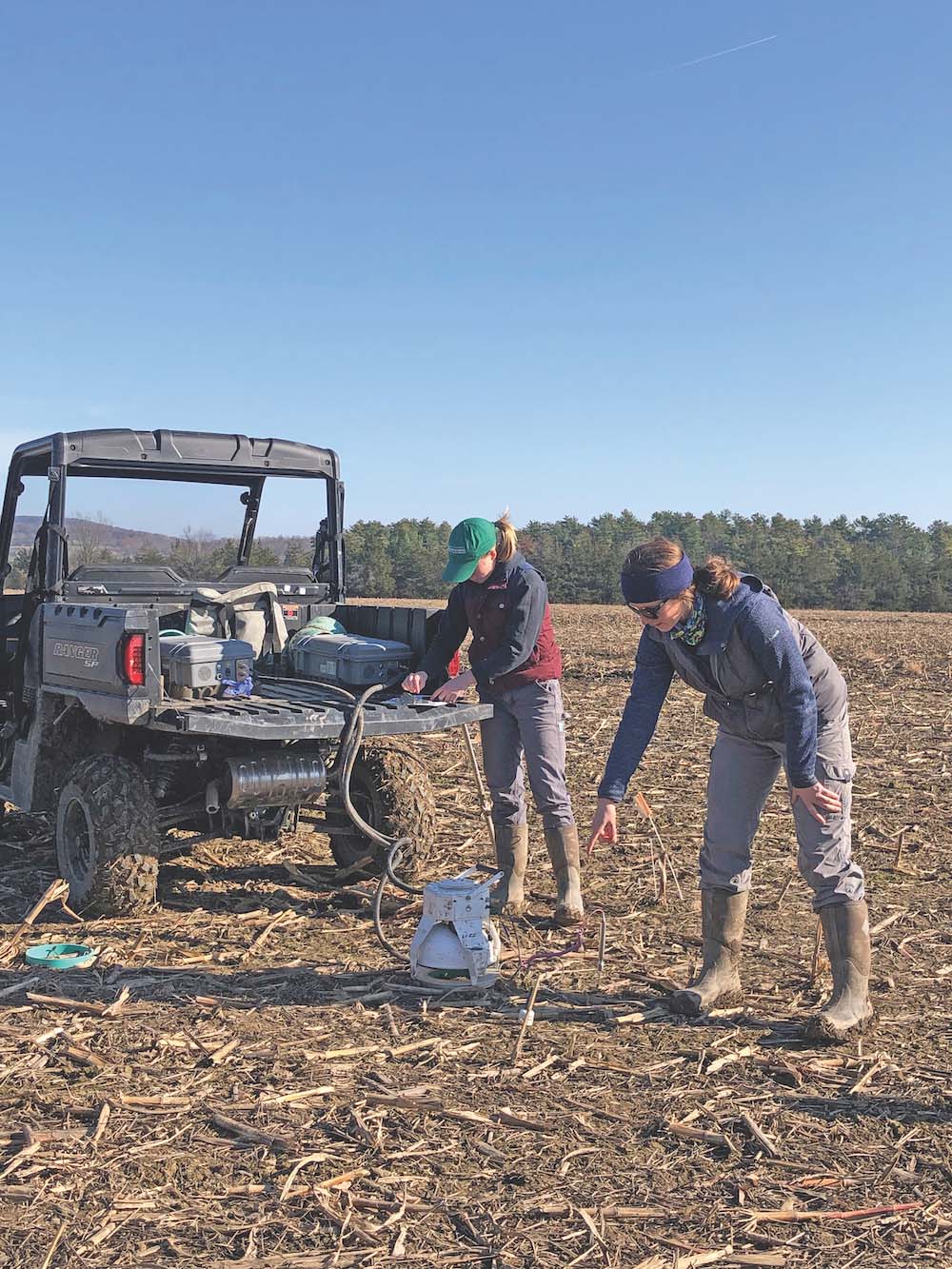 From planting cover crops to transitioning toward no-till or reduced-till approaches, farm … (read more)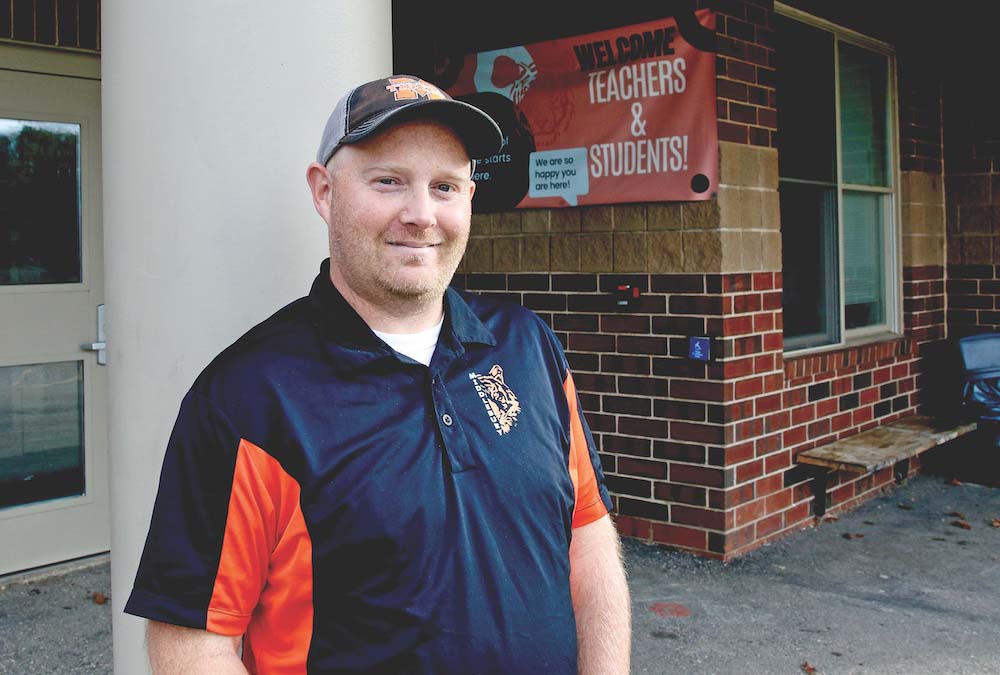 Dustin Hunt always knew he wanted to work with children in the field of athletics. He got … (read more)