Group seeks a public loo in Middlebury
MIDDLEBURY — Restrooms. When you gotta go, you gotta go, and Middlebury residents and officials have long lamented the paucity of public restrooms in Addison County's shire town.
Well, the Middlebury Area Homelessness Task Force is trying to build momentum for introducing a full-service restroom (meaning plumbed, ADA-accessible, with sink) — perhaps in conjunction with a welcome center — in the downtown area that would be open 24/7, throughout the year.
Middlebury currently has public restrooms in its municipal building and the Ilsley Public Library, both off Main Street. In addition, there's a portable outdoor toilet in the Middlebury recreation park. There were additional portolets behind Ilsley and in the Marble Works complex (near Noonie's Deli), but they were recently removed for winter maintenance.
Though helpful, the few remaining public toilets (except for the rec park portolet) are only open during business hours. And, Asermily noted, "People don't know they're there," due to a lack of signs.
So task force members, in the short term, want to get more signs to direct people to the few public toilets. In the long-term, they want to see a new committee formed to promote a full-fledged public restroom in the downtown, available at all hours of the day.
Asermily is intrigued by the example set by Portland, Ore. That city has drawn rave reviews for its "Portland Loo," which can be seen at portlandloo.com. It's a plumbed, stand-alone restroom made of metal, graffiti-proof wall panels and open grating that allows one to see if, and how many, people are inside (for security reasons).
Asermily conceded the Portland Loo isn't cheap — upwards of $100,000, along with monthly maintenance costs. But she said the town could apply for grants to offset some of the expense.
"Where would we put it? We don't know yet; we just know that the town needs (another public restroom)," Asermily said.
Task force members had hoped the town would purchase the former Bourdon Insurance building at 48 Merchants Row, something the selectboard considered earlier this year. The board earlier ordered an appraisal of the now-vacant structure with the idea of potentially acquiring it for an economic development project. Asermily and her colleagues believed the former Bourdon building could host a public restroom and welcome center. But the selectboard decided against acquiring it.
More News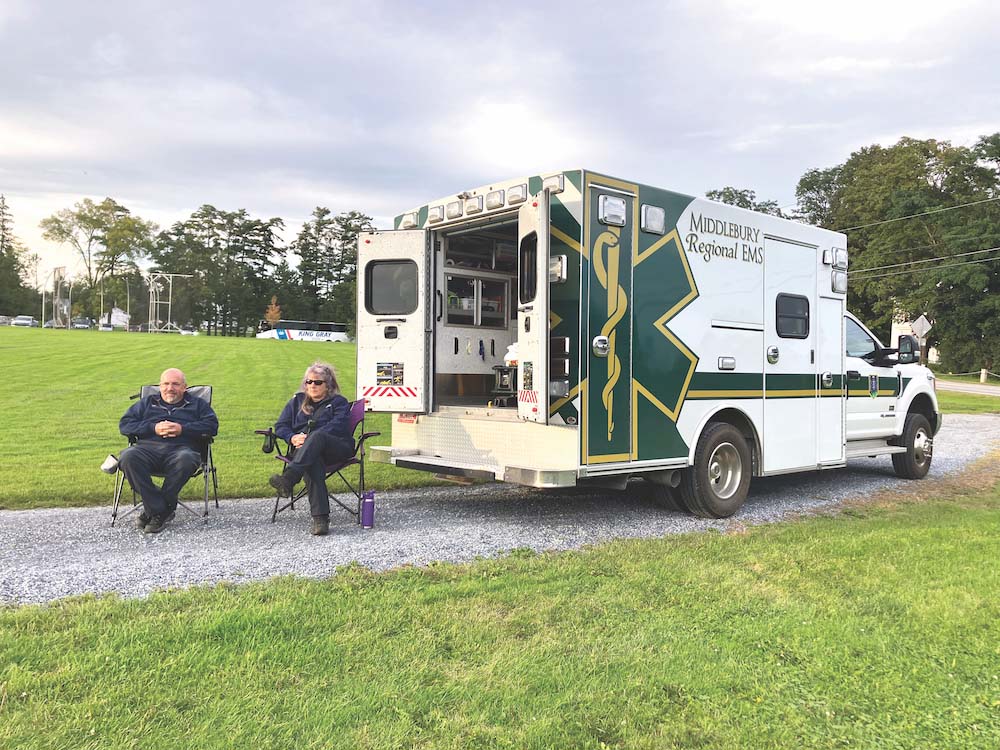 Middlebury Regional Emergency Medical Services wants to eliminate its annual Town Meeting … (read more)
Middlebury police are investigating the death of a Middlebury College junior and say the p … (read more)
Vergennes resident Margaret Clifford offers nearly a century of recollections, from losing … (read more)