VUHS boys' soccer team rallies, advances in playoffs
VERGENNES — It took eight minutes of overtime and a rally from a two-goal deficit, but the No. 4 Vergennes Union High School boys' soccer team prevailed over defending champion and No. 5 seed Peoples Academy in a Friday quarterfinal at home, 3-2.
The game-winner came from senior Jonah Mahé late in the eighth minute of overtime, with help from both Jack Wyman and Jade Edwards at midfield.
According to Coach Kevin Hayes, Edwards broke up a play in the Commodores' end and moved the ball to Wyman in transition. Wyman carried for about 20 yards before slotting a through ball to Mahé, who blew past the last Peoples defender and drilled a shot past Wolf goalie Chandler Follensbee high into the right side of the net.
The victory avenged the Commodores' 1-0 home semifinal loss to Peoples in 2020, improved their record to 11-2-2, and sent them to a Tuesday quarterfinal in Chester at No. 1 Green Mountain Union (13-1-1).
Peoples (10-5-1) had taken a 2-0 lead on a pair of first-half goals by Ollie Nigro. Hayes said he made two adjustments for the second half and overtime that paid off. One was assigning Edwards, a defensive midfielder, to shadow Nigro, an assignment Edwards fulfilled successfully.
"Jade negated him totally in the second half," Hayes said.
The other was moving Mahé from central defense into the attack, something Hayes often does during games when the offense needs a spark, while Oakley Francis joined Michael Serpico and Hayden Bowen on the back line in front of goalie Abram Francis. Francis finished with nine saves, while Follensbee made seven for Peoples.
Ten minutes after halftime Shamus Rooney made it 2-1 with an assist from Wyman. Eight minutes later, Mahé sent Gebo into the box from the left side, and Hayes said Gebo did the rest, beating one defender and lacing a right-footed shot inside the far post to tie the game.
Then in overtime Edwards, Wyman and Mahé capped the comeback and kept the Commodores' title hopes alive.
Hayes praised the Commodores for "the character they showed to come back."
More News
The Middlebury College football team scored first the outlasted visiting Bowdoin on Saturd … (read more)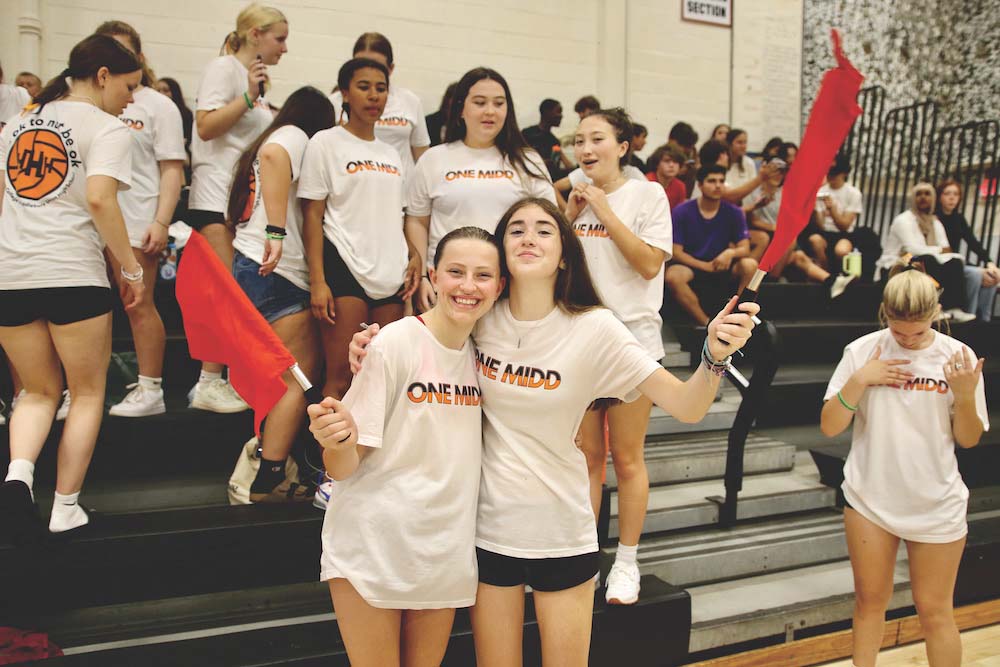 Considering the Middlebury Union High School volleyball team's decidedly successful record … (read more)
In a hard-fought girls' soccer match on this past Saturday, Middlebury outlasted Vergennes … (read more)