Tiger girls' soccer ousts U-32 from playoffs
MIDDLEBURY — The No. 8 Middlebury Union girls' soccer team edged visiting No. 9 U-32, 1-0, in a first-round Division II playoff game on Thursday afternoon.
The Tigers, back at full-strength after dropping two games the week before while shorthanded due to COVID contact-tracing, improved to 8-6-1. U-32, the defending D-II champion, finished its season at 6-7-2.
The Tigers are set to visit top-seeded Harwood (13-1-1) in a Saturday quarterfinal at 3 p.m. However, a poor forecast could place scheduling of that game in jeopardy.
On Thursday, the Raiders carried play in the early going, but the Tigers slowly asserted themselves and scored 17 minutes into the second half.
Cady Pitner put MUHS on the board. Hannah Turner sent Pitner in alone on Raider goalie Evie Moore, who came out to cut down the angle. But Pitner found the lower right corner with a left-footed shot.
MUHS Coach Reeves Livesay acknowledged the team overall took some time to hit its stride, but said defense was a constant throughout.
"I think the whole game we defended hard and defended well. Certainly at the beginning of the game it took us a little while to settle in," Livesay said. "But once we did I think we did a nice job of finding the feet of our forwards, which was very helpful in allowing us to play out of the back and go forward."
While the Tigers only cashed in on one chance, Livesay said they created several.
"We had a number of good opportunities. That was certainly the best opportunity we had. I thought as the game went on we generated a couple stronger opportunities," he said.
Livesay praised his defense for not allowing high-percentage looks on goalie Julia Bartlett. He said the Tigers used an alignment with three defenders in the middle, seniors Ivy Doran and Zoe Noble and freshman Elsa Burrows, and those three in particular did well in shutting down the Raiders. Bartlett finished with seven saves, as did the Raiders' Moore.
"We did a real good job of limiting their chances. They like to get shots from outside, and we only allowed one really dangerous shot from that space, 20 to 25 yards out, where they score a lot of their goals," he said.
"Ivy was super solid in the back line, as she always is. It was nice to have Zoe back there with her, and I think they along with Elsa really did a great job."
More News
The Middlebury College football team scored first the outlasted visiting Bowdoin on Saturd … (read more)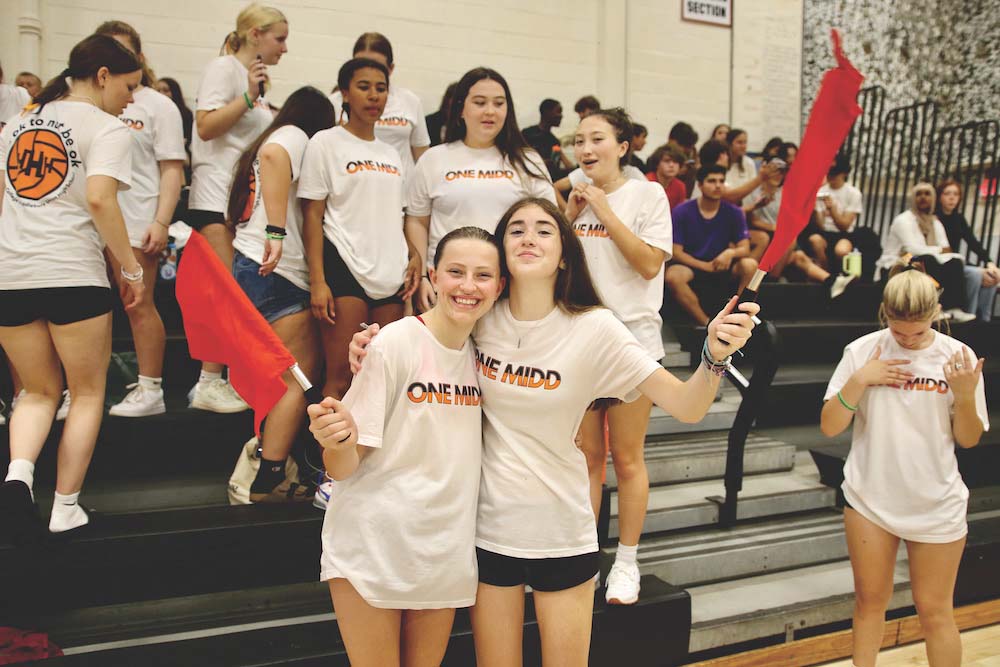 Considering the Middlebury Union High School volleyball team's decidedly successful record … (read more)
In a hard-fought girls' soccer match on this past Saturday, Middlebury outlasted Vergennes … (read more)