Hanley named top emergency management director
MIDDLEBURY — Middlebury Police Chief Tom Hanley has won legions of local fans for his like-clockwork Emergency Management Bulletins through which he has kept area residents informed about all things COVID-19 during the seemingly interminable pandemic.
His regular email blasts have become must reading for Middlebury residents for more than a year, as the chief marries sobering news with unflinching honesty, light humor, sports metaphors and pop culture.
Well, the state of Vermont is now honoring Hanley for his bulletins — and a lot more. The Vermont Emergency Management Agency has just named Hanley the state's "Emergency Management Director of the Year."
The agency specifically credited Hanley for, among other things, coordinating local COVID-19 strategy with Porter Hospital, Middlebury College and area schools to set up testing facilities, procure supplies, and plan for medical surges at health care facilities.
"Chief Hanley's commitment to keep the community informed during these challenging times has been very much appreciated by the residents of not only Middlebury, but surrounding towns," Vermont Emergency Management Director Erica Bornemann said.
"The town manager and selectboard have received many emails and phone calls praising and thanking Chief Hanley for not only keeping them informed, but also providing an opportunity to smile with his dry Irish sense of humor and his tendency to use a baseball or hunting/fishing analogy to drive home a point."
Hanley prepared and distributed more than 220 of his emergency management bulletins to the public sharing information from the Vermont Department of Health, Centers for Disease Control, the office of Governor Phil Scott, Vermont Emergency Management, and any source of information that would help protect the citizens of Middlebury and surrounding towns.
"Local emergency management directors like Chief Hanley are incredibly important in disaster preparedness, response, recovery and hazard mitigation," Bornemann added. "Chief Hanley and EMDs like him epitomize what it takes to ensure our communities are ready the next time disasters occur."
Hanley is currently marking his 30th year as Middlebury's police chief.
In a nomination letter recommending Hanley for the award, Beth Dow — assistant to Middlebury Town Manager Kathleen Ramsay —  was effusive about the chief's thoroughness in assembling key information to help his constituents weather the pandemic.
"During the early days, he even included information from the Vermont Grocers' Association on the availability of the supply of groceries, since at the time some things were unobtainable or were running very low," Dow wrote. "In more recent months, he's kept everyone informed about vaccination sites and providing the link to the State of Vermont Health Department site to make the appointment."
Dow noted Hanley puts in as much time as it takes to keep the pandemic-related information flowing.
"Chief Hanley did all this while at the same time running the Middlebury Police Department, which was also seeing challenges during this crisis dealing with an increase in mental health and domestic issues within the community," Dow said. "Middlebury hotels have been housing homeless and displaced people from around the region as well, which presented another challenge to the already overloaded department."
The chief, in an emailed response to the Independent, shared the credit for the accolades he's receiving.
"An emergency management director doesn't work in a  vacuum," he said. "So many far-more skilled people in the past year and a half gave maximum effort to help moderate the effects of the pandemic — Mike Leyden at Porter Hospital, Andrew L'Roe at Addison County Regional Planning, the members of the Middlebury Information Sharing Group, our local Vermont Department of Health office, and so many, many more.
He showered particular praise on "all those health care and EMS workers day to day in the trenches. I just happened to be the one wearing the local EMD hat trying to guide everyone along to a common cause and provide helpful information to ease the anxiety over the fear and unknown. Hearing that some of the things we did made a difference made it all worthwhile. (It was) just my way of contributing and being a part of a wonderful community."
Caring for others is something Hanley has been doing virtually his entire life. He's the second-eldest of seven children, charged early on with helping care for his youngest siblings. He carried on that tradition as a father.
"Life's lessons start at home, raising four children of my own," he said.
Hanley went on to coach baseball, hockey, and basketball for almost 40 years, which he said helped him "learn valuable lessons in dealing with triumph, challenges, and disappointment. And building teams out of individuals."
His extensive résumé includes 47 years in policing, which saw him grow into leadership positions that he said often thrust into situations of "chaos, conflict, tumult, and tragedy," during which he had the challenge of bringing people together.
"Preparing for an eventuality like any type of emergency leads to calm, reasoned thinking in a crisis and allows one to mitigate the effects of that crisis early on," he said. "This aids in recovery and assuages the fear and anxiety that a sudden crisis can evoke. It avoids a kind of paralysis that results from panic when unprepared."
Reporter John Flowers is at [email protected].
More News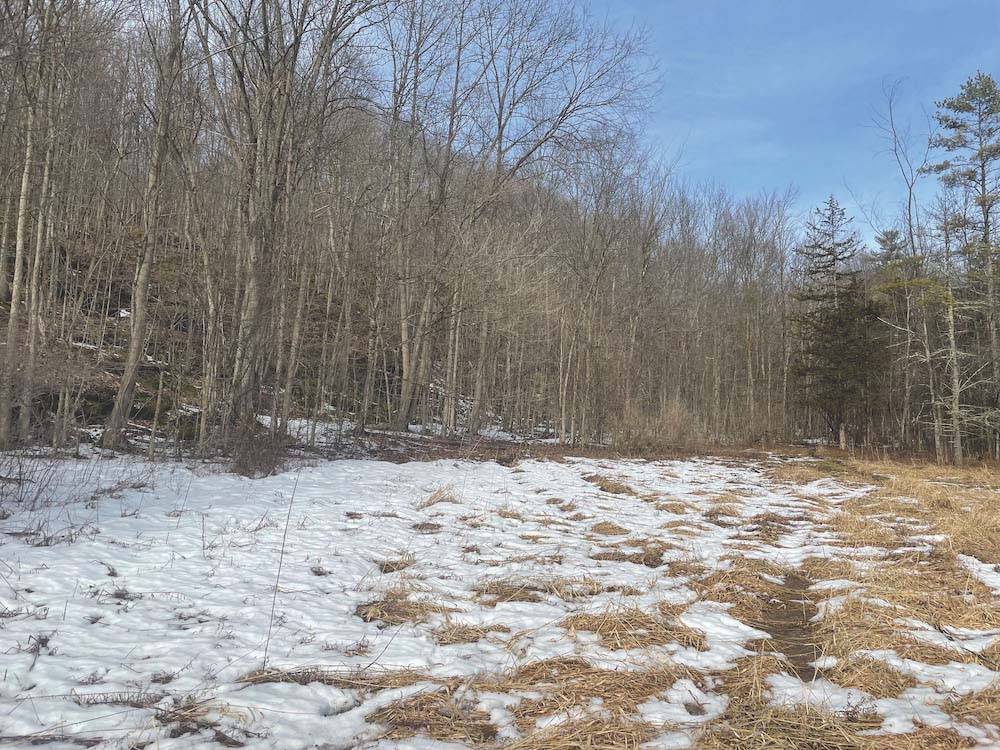 The Vermont Fish and Wildlife Department is putting $566,667 in grant money toward conserv … (read more)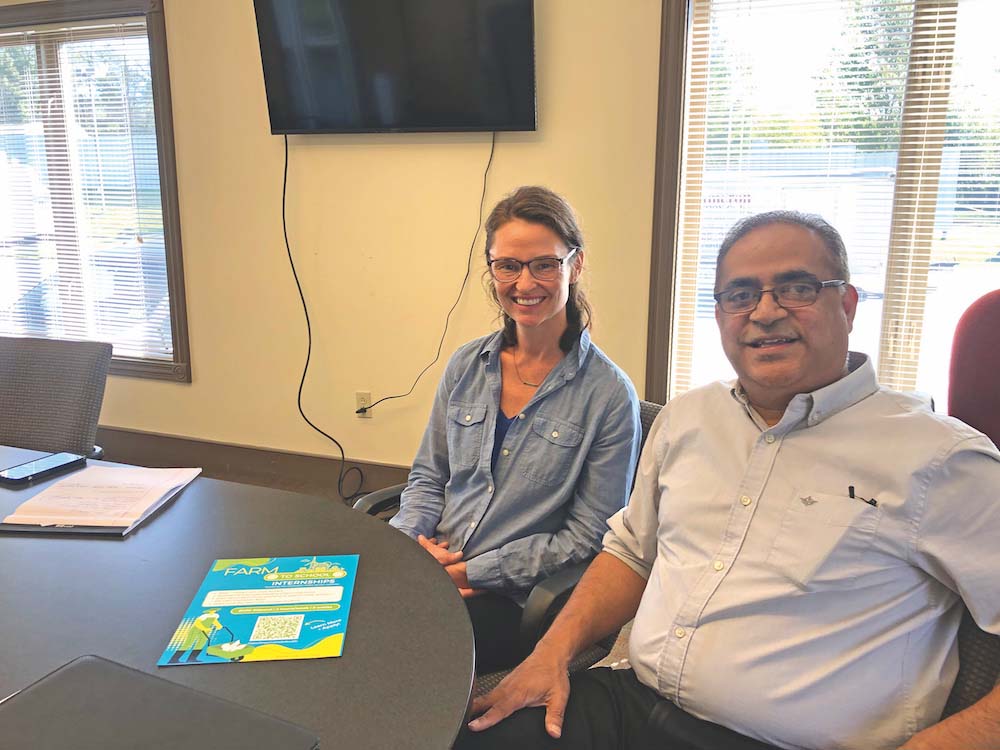 Like most things, the future of agriculture in Vermont lies in the hands of younger genera … (read more)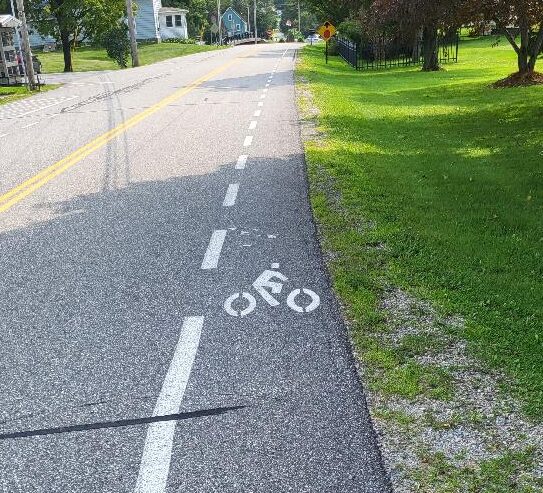 Local planners and a hired consultant this week unfurled Middlebury's first-ever "Bicycle … (read more)