Tiger girls topple Eagles in overtime
BRISTOL — It often seems to be the case that records mean little when county teams collide.
The Middlebury girls' soccer team came to Bristol on Tuesday at 3-1-1 to face 0-4 Mount Abraham, but it didn't take long for the Tigers to learn the feisty Eagles would give them all they could handle.
Ultimately, MUHS prevailed in the Division II matchup, but it took 3:18 of overtime and a perfect penalty kick by senior Ivy Doran to produce the Tigers' 1-0 victory.
That came after the Eagles — whose losses had all come to strong D-I programs — for the most part relentlessly disrupted the Tigers' preferred ball-control approach, especially in a first half in which they outshot MUHS, 5-3, and forced goalie Julia Bartlett to make three of her four saves.
"Mount Abe definitely brought more energy to the game," said Tiger Coach Reeves Livesay. "They did a great job of winning 50-50 balls and really putting us under pressure. We weren't able to have the possession in play that we like to have."
Eagle Coach Dustin Corrigan said he wasn't surprised to see his team harass the Tigers so effectively because the Eagles have learned how to defend while playing Burlington, South Burlington, Mount Mansfield and Colchester.
"Those four opponents were a level up. So from that, we've gotten fairly well organized defensively," Corrigan said.
The trick now, he added, is to become more effective offensively, something they showed only at times on Tuesday.
"We've also spent so much time defending desperately we haven't had much of the ball in the offensive end," Corrigan said. "Today, we were able to get on the front foot a little more often, and it took us a while to get used to that again and play a little more purposefully, finding a little more time and space on the ball on the attack."
Certainly, both defenses and goalies deserve credit for all the scoreless play.
Sophomores Natalie Atkins and Annie Dufault anchored the Eagles in the middle in the back, and sophomore Patty McEnerny and seniors Sophie Venman and Elena Bronson held down the flanks. Sophomore goalie Jo Toy allowed only the PK past her and made six saves.
At midfield, junior center middies Lucy Parker and Cassandra Guillemette did much of the disruption for Mount Abe.
At the other end, the Tiger backs held their own, even without injured center back Zoe Noble, who Livesay hopes can return this season. Doran was a rock in the middle, freshman Elsa Burrows filled in ably for Noble, and sophomores Amelia Quesnel and Harper Werme held down the flanks.
Eagle freshman striker Louisa Parker had the first Eagle chance seven minutes in, and two minutes later Toy was positioned well to deny Tiger middie Lia Robinson from outside the box.
Chances remained few for both sides until the final 14 minutes.
Then Bartlett had to deny junior Eagle striker Maia Jensen's hard shot from the 18, and three minutes later Parker kept winning battles down the left side until she reached the box and fired on Bartlett. She blocked the shot, and then smothered Jensen's rebound bid.
Toy made a key save as the Tigers quickly countered. Tiger middie Hannah Turner sent freshman striker Lily Dame in alone on Toy, but she came out to cut down the angle and snare Dame's low bid from near the penalty stripe.
The Tigers had an edge in play in the second half and overtime, outshooting Mount Abe, 7-3.
"The second half we worked hard and were able to settle into the game a little bit more. But it was certainly still back and forth," Livesay said.  
Toy came out to snatch a Doran direct kick in the 11th minute, and Robinson missed wide right on a Turner feed in the 20th minute. In the later going, Bartlett saved a Parker bid from long range, and Burrows did well to defend a dangerous Dufault free kick. Toy pounced on a loose ball to snuff out the Tiger final threat, and it was on to OT.
In extra time, Toy made two good plays, one to come out and deny Tiger junior striker Cady Pitner and then a save on Robinson. But she had no chance on Doran's penalty into the lower left corner.
The coaches agreed it was a tough way for the Eagles to lose.
"The end of the game was a little unfortunate," Livesay said. "It was really not what the game deserved. It was a great even game."
Still, Corrigan saw a hopeful effort. 
"It's a hard way for our girls to lose that match after putting so much into it," he said. "But it's something I think we can build from."
More News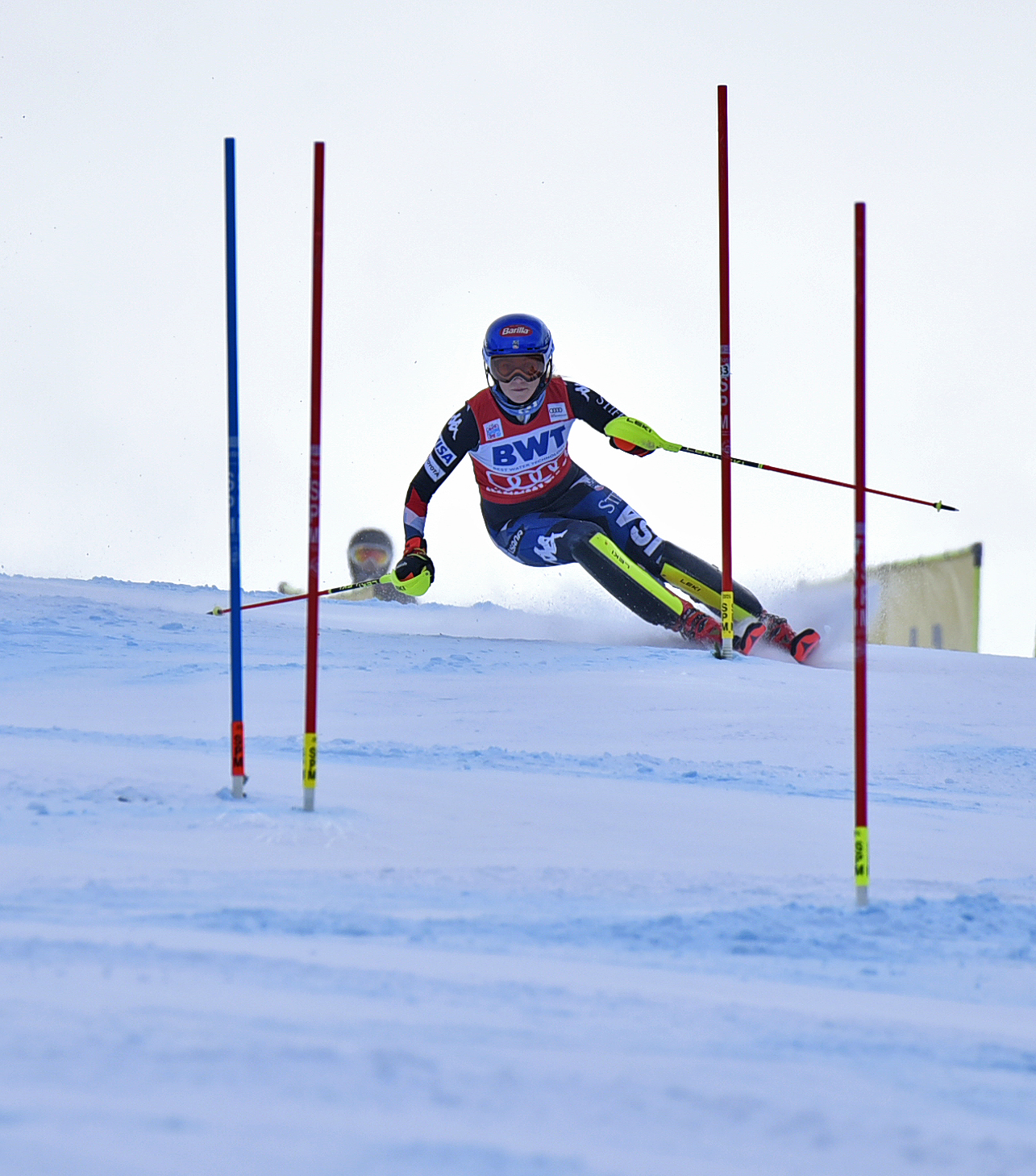 "To be perfectly frank, I'm not sure I'm in a position to win either of these races," Mika … (read more)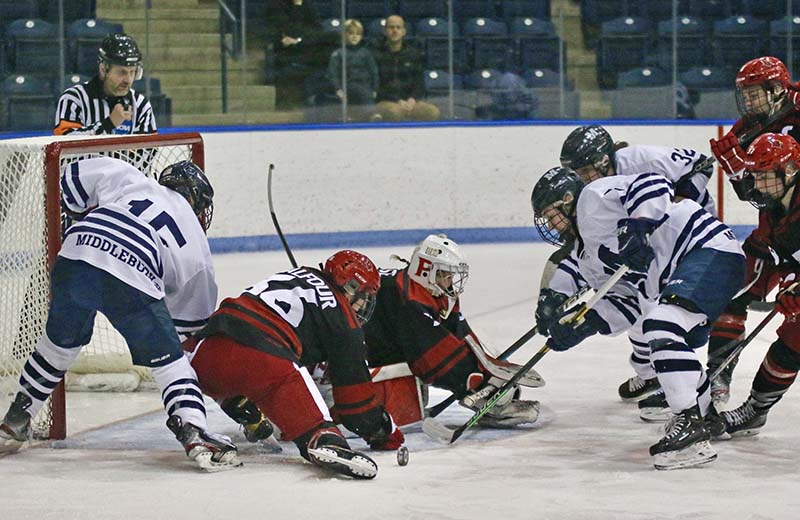 The Middlebury College women's hockey outplayed and outshot visiting Plattsburgh in Sunday … (read more)
The Middlebury College men's soccer team bowed out of the NCAA Division III tournament on … (read more)