Karl Lindholm: Campy, Newk and New Hampshire's Holman Stadium
I have wanted to go to a game in Holman Stadium in Nashua, N.H., for a long time because of the park's historical significance.
Finally, this summer I did, on Aug. 12, the very last day of the season for the Nashua Silver Knights of the Futures College Baseball League, the same league whose championship was won by the Vermont Lake Monsters (well-done, Monsters!).
I traveled solo for an afternoon makeup game, watched the home team lose, 6-5, with about 100 other fans (at most) on a sultry day. I sat for an inning or two with the dad of the Knights DH, a Nashua boy, a senior at Emerson College, a film major, who got a couple of hits.
Holman is a lovely baseball park, certainly upgraded many times since it was the site for the games of the first integrated professional baseball team in the United States, the Nashua Dodgers, the Class B team of the major league Brooklyn Dodgers.
At the entrance to the stadium, the team's historic role is advertised on two brick buttresses with large painted images of the great stars who played for Nashua in the 1946 season, Roy Campanella and Don Newcombe of the "First Integrated U.S. Baseball Team."
It thrills me, as a northern New England boy, that our region played this vital role in the central American myth of baseball's integration. Baseball fans, of a certain vintage anyway, know well Campy and Newk who became stalwarts of the great Dodger teams of the 1950s, the "Boys of Summer."
The integration story of baseball has many chapters and copious footnotes, nowhere better told than in Jules Tygiel's seminal 1983 study, "Baseball's Great Experiment: Jackie Robinson and his Legacy." The first chapter of Tygiel's book is an account of Jackie Robinson's glorious first game in organized baseball for the Dodgers.
No, not on April 15, 1947, in Ebbets Field for the big club (now forever Jackie Robinson Day throughout Major League Baseball), but on April 18 the year before in Jersey City, where Robinson's Montreal Royals were opening their season. Jackie gave notice of his greatness to come getting four hits in five at-bats with a home run, four runs scored, and two stolen bases in a Royals win.
So the "first front" of baseball's desegregation drama was in Montreal where Robinson went on to a spectacularly successful season. Jackie had a Black teammate with the Royals, pitcher John Wright — and when Wright was demoted to the Dodgers Class C affiliate, Dodger President Branch Rickey signed another Negro League pitcher, Roy Partlow, to join Robinson in Montreal.
As Tygiel explains, "Robinson's dramatic breakthrough at Montreal and the force of his personality so dominate … that the experiences of Campanella, Newcombe, Wright, and Partlow are often forgotten. These four athletes also pioneered in the white baseball wilderness."
The "second front" of baseball's integration drama was in Nashua, N.H. In addition to Robinson and Wright, Rickey had signed two other players in the spring of 1946, Roy Campanella, a catcher for the Baltimore Elite Giants, and Don Newcombe, a pitcher for the Newark Eagles. Rickey assigned them to the Dodgers Class B "farm" team in Nashua of the reconstituted New England League, playing in its first year since 1933 with teams in Portland, Manchester, Lynn, Providence, Fall River, Lawrence, and Pawtucket in addition to Nashua.
This period after World War II and into the 1950s was the heyday of minor league baseball as the Dodgers had over 20 farm teams at that time, mostly in the warm weather Deep South. Nashua and Montreal were the best locations for Branch Rickey's "great experiment."
Campanella, the son of Italian American father and African American mother, was 24 when he played for Nashua and had already put in nine years in Negro Leagues. In his major league career for Brooklyn, he was MVP in the National League three times, made nine All-Star teams and was elected to the Hall of Fame in 1969. In any discussion of the game's greatest catchers, Campy is mentioned prominently.
Newcombe was just 19 years old when he signed with the Dodgers but had already pitched in a limited role for the Newark Eagles of the Negro National League, drawing the attention of Clyde Sukeforth, Rickey's right-hand man (who also scouted Robinson for the Dodgers). Sukeforth, a Maine man, had a Nashua connection of his own, having played for the Nashua Millionaires in 1926.
As a Brooklyn Dodger, Newcombe was the first Black pitcher to win a World Series game, and the first to win 20 games in a season. He was the Rookie of the Year in '49, Most Valuable Player and Cy Young award winner in '56, when he won 27 games, losing seven. The angular 6'4" Newcombe and the rotund 5'9" Campanella were a study in physical contrast but a powerful battery for the Dodgers in the 1950s.
Nashua had two other powerful baseball men that year. The team's general manager was 28-year-old E.J. "Buzzie" Bavasi, back from two years as an infantryman in the war. Bavasi was the right man to lead the club, a bold and progressive figure who spent three decades at the highest levels in the Dodger organization.
The Dodgers named as player-manager 34-year-old Walter Alston, who had been a bust as an MLB player (one solitary at-bat) and was planning to be a high school teacher in Ohio after two years of minor-league managing in Trenton, N.J. Alston was a calm and firm presence whose nickname was "The Quiet Man."
Alston went on to manage the Brooklyn and then Los Angeles Dodgers, from 1954-76, winning seven National League pennants and four World Series Championships. He was inducted into baseball's Hall of Fame in 1983.
Campanella batted .291 and hit 14 homers in that '46 season in which Nashua won the league championship (80 wins – 41 losses) and was named the league's MVP. Newcombe won 14 games and lost four with a 2.21 ERA. He was also a terrific hitter, batting .311 for the season. Newcombe came back to Nashua in '47 and was brilliant again (19-6). Campy was promoted to Montreal in '47.
Nashua turned out to be the ideal landing spot for these two future stars, as the city of 35,000 embraced them without reservation. Both men were unequivocal in expressing their satisfaction in playing in Nashua, Newcombe saying the people of Nashua "treated us like Royalty … I thank God for Nashua."
Campy was quoted by Wendell Smith, Pittsburgh Courier writer (the Courier was a national Black newspaper), saying, "I never saw anything like it. These people are wonderful. I don't see how a guy could help but be a good ballplayer in a town like this."
Bavasi recalled in 1994, "Campy was so popular in Nashua, he could have been elected mayor!"
(There are two excellent sources for the Nashua baseball experience with more or less local connections: an extensive 1998 article from Historical New Hampshire, "Baseball Integration and the 1946 Nashua Dodgers," by Scott C. Roper and Stephanie Abbot Roper — Scott teaches at nearby Castleton University — and "Dem Little Bums: The Nashua Dodgers" a 2002 book by journalist Steve Daly of the Nashua Telegraph.)
More News
The Middlebury College football team scored first the outlasted visiting Bowdoin on Saturd … (read more)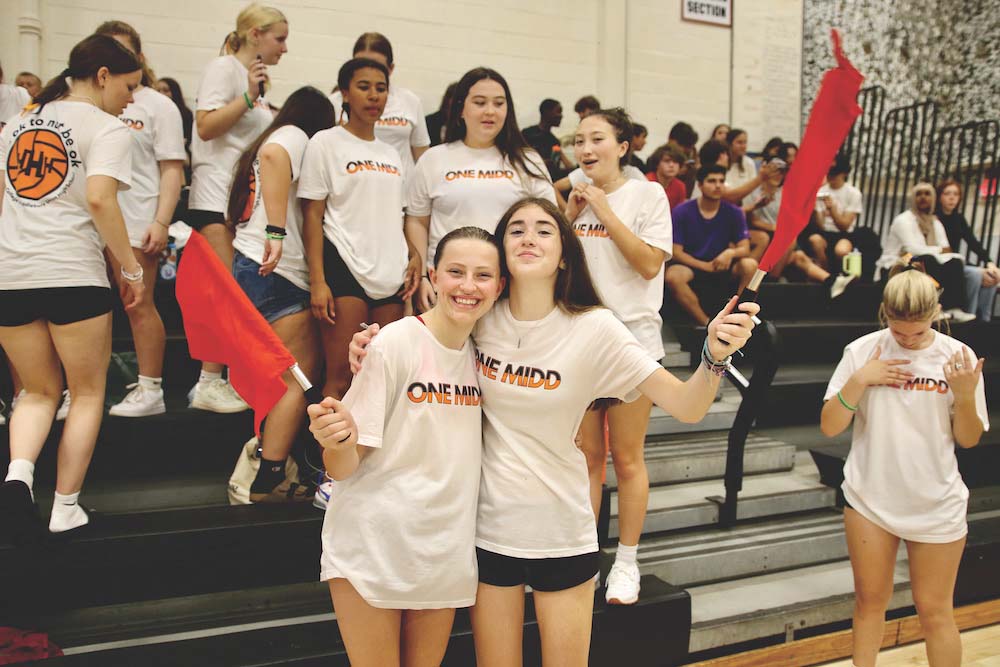 Considering the Middlebury Union High School volleyball team's decidedly successful record … (read more)
In a hard-fought girls' soccer match on this past Saturday, Middlebury outlasted Vergennes … (read more)