Femme farm crew builds confidence
It sort of feels like a mini-party every day."
— Jill Kopel
BRISTOL — Some days, the farm crew at New Leaf Organics piles into a van brimming with flowers. Other days, they tend tomatoes in the greenhouse while the rain pours outside or transplant seedlings of various vegetable crops in long rows among an abundance of blossoms. The job requires versatility, hard work and laughter through the long hours spent together each day — which isn't a problem for this summer's all femme crew.
Jill Kopel, who started New Leaf Organics in 2002, said she's never intentionally hired all women, but the last few seasons it's been a "male-free" crew.
"It's just how it happened…it's fun," she said, adding that this summer the eclectic group has some artsy types. The crew at the Bristol farm consists of four to six part-time workers and one full-time employee, as opposed to the usual three full-timers.
"It's new (to have this many employees), but it sort of feels like a mini-party every day," Kopel said.
Members of the crew range from high school and college students to folks in their early 30s. Kopel said being the oldest of the bunch is a "positive role to play." She hopes to teach them the value of hard work.
"This next generation needs to learn how to work hard and the ethics of work," she said.
And Kopel sure knows a thing or two about hard work.
Since she bought the farm 19 years ago, it has grown from a CSA (Community Supported Agriculture) of five families to more than 100. Of the 90 acres of land, only five are flat enough to plant on, and Kopel said they've planted every inch.
Though she started with only vegetables, New Leaf Organics started growing flowers for weddings just under 10 years ago. These days, the farm is about 50% vegetables and 50% flowers. Though the growing seasons overlap and it does "get crazy all at once," Kopel likes the variation flower growing and arranging gives her work.
"Flowers are a different part of my brain, I really love it," she said.
Kopel does a lot of the logistical back-end planning work for weddings in the winter and is able to focus on flower arranging in the summer.
"The actual flower arranging is not stressful at all," she said, adding that it's a fun part to play in weddings.
"I'm pretty shy so I like being behind the scenes; we get there, set up and get to see the space beautiful and empty and then leave before everyone shows up," she said.
But often the set ups look eerily similar. Kopel said Pinterest plays a huge role in dictating trends of wedding flowers; of the 50ish weddings she's working this summer (still only 60% of her pre-COVID seasons), 40 requested white and green arrangements.
"It's a little sad because we grow so many different types of flowers — every week I have a different favorite," Kopel said.
As long as her crew loves growing food and flowers though, Kopel said she's happy.
"This work is such a beautiful thing — sometimes when I'm having a really rough day I ask myself, 'Why am I working so hard?' and then I think, 'What else would I want to do?'" she said.
THE CREW
Mentoring the crew has been a surprising part of that wonderful challenge, Kopel said.
"I don't know if any of us know what we want to do, but I know I want to do this for a while," Madison Hayes said of working on a farm. The 23-year-old from Ohio has never worked on a farm before and said this has been her "favorite job ever."
Not only does she feel good after a day of working outside, but Hayes said she's gotten "stronger conversation-wise."
"It's therapeutic to be working and talking, it feels natural — I bet this is what it was like when women were churning butter," Hayes said. She added that even though all of them are at different places in their lives, the crew can all come together and talk for hours and hours.
"It's amazing how close you can get with people because you talk to them eight hours a day," she said.
Grayson Shanley Barr, a rising junior at Middlebury College, said the crew is her favorite part of the job.
"I love how much the work changes and I love being outside all day, but the best part is making it through the rainy days together," she said.
On Mondays, the whole crew works together.
"We have so much fun," Emma Percy said.
Percy, a 25-year-old from Buffalo who uses they/them pronouns, said working at New Leaf "inspires creativity."
"I'm a fiber artist, so I love and learn a lot from working with plants," they said.
They also stressed that they prefer working around all women.
"There are hard days but having a femme crew helps so much with confidence building," Hayes said, pointing out that there aren't guys around who assume they should do the heavy lifting.
"I feel like I can do anything," she said.
Reach Hannah Laga Abram at [email protected].
More News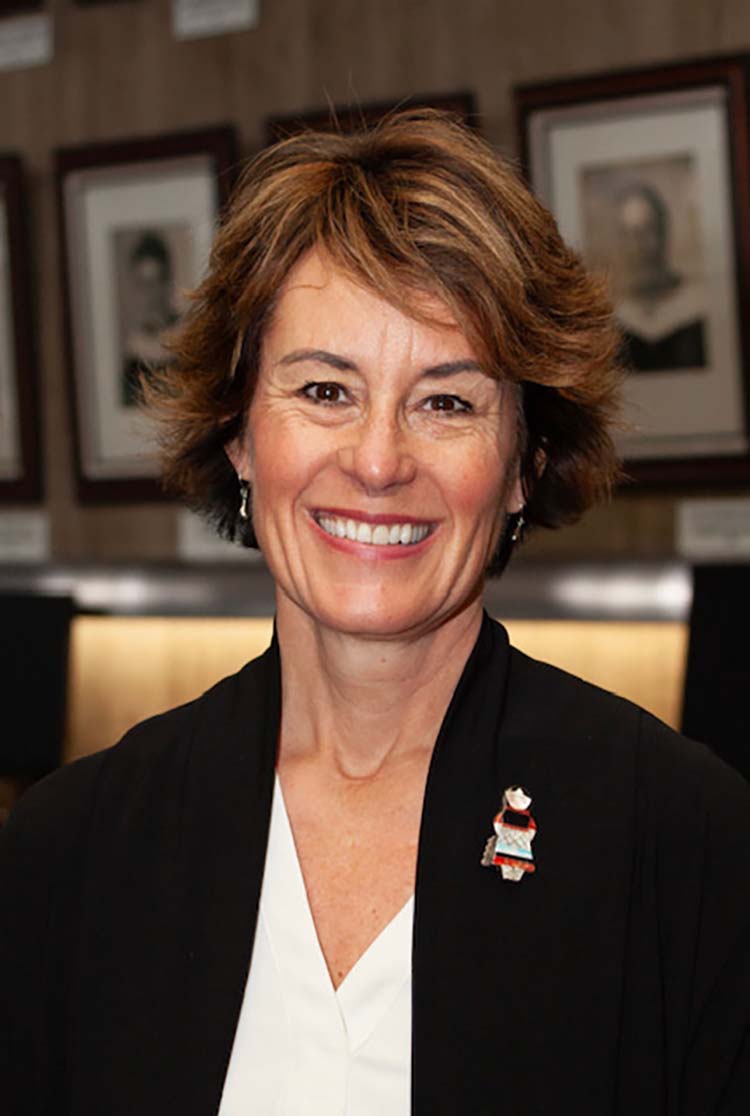 The Addison Central School District on Monday hired Wendy Baker to be its new superintende … (read more)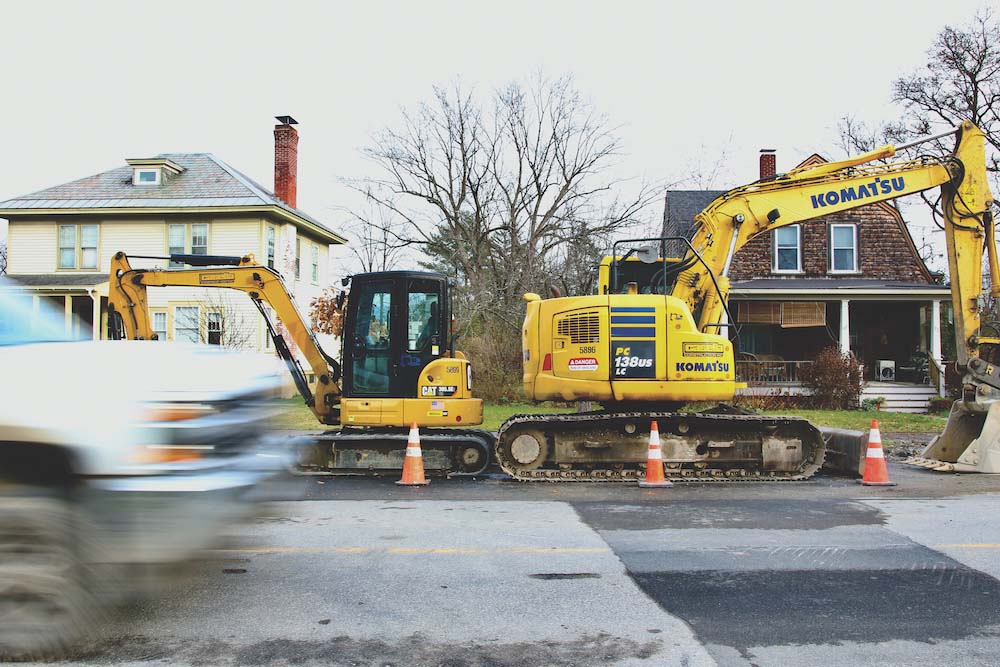 Middlebury voters next year will be asked to support three separate bond votes totaling $2 … (read more)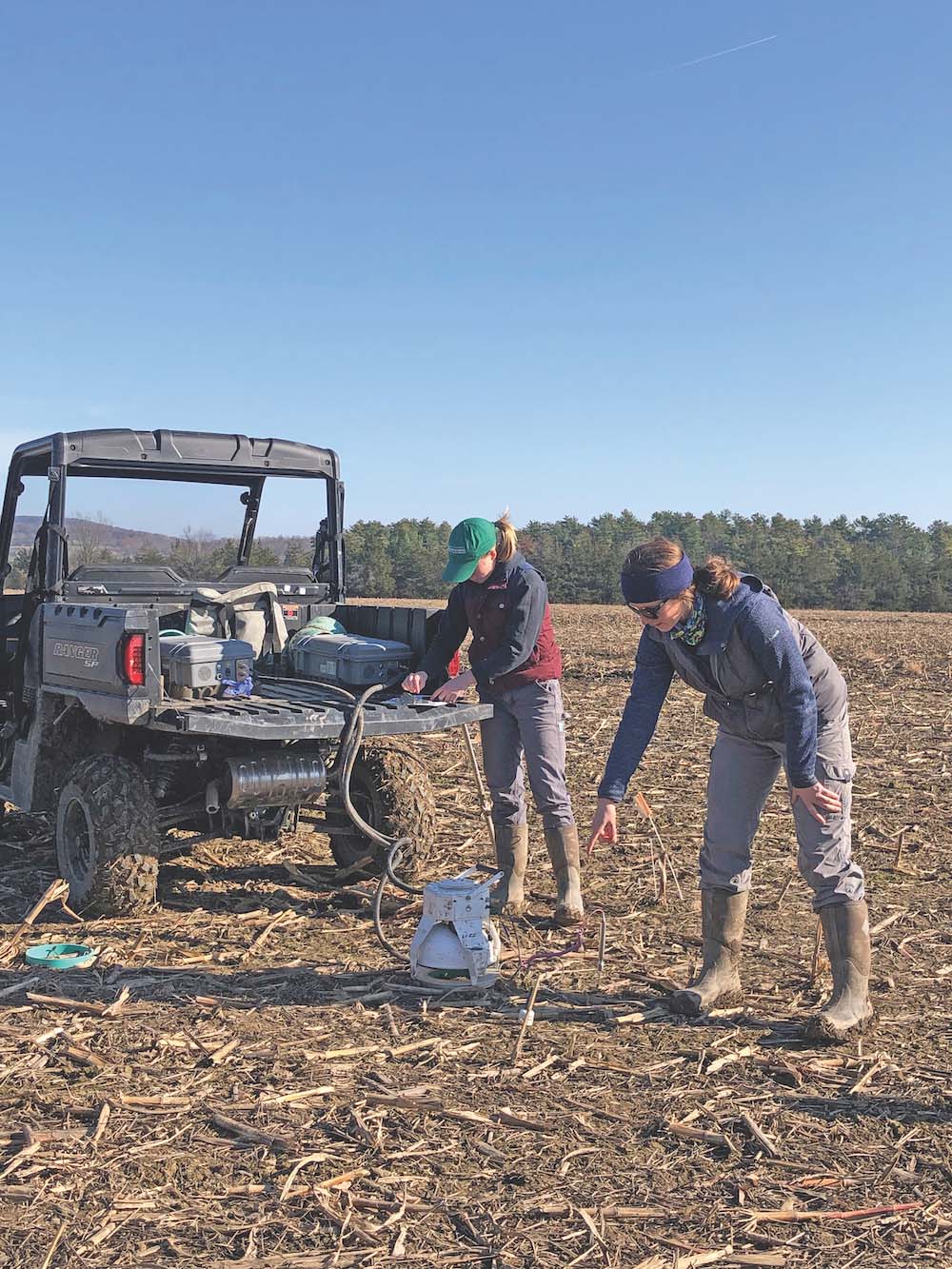 From planting cover crops to transitioning toward no-till or reduced-till approaches, farm … (read more)