COVID strikes visiting family
Careful what you wish for.
Last week I wrote in the Minibury e-newsletter about pining for the simpler days of last summer.
This week there is nothing on my calendar, and I'm not happy about it: My family is on Day 6 of quarantine after being exposed to COVID-19.
Here's what happened: My brother and his family came to visit from California. We all got together at my parents' house for dinner: six fully vaccinated adults, four children under age 8.
The next day my sister-in-law, who had been feeling tired and run down but chalked it up to the stress of travel, tested positive for COVID.
Two days later, my 4-year-old niece tested positive. The next day her 7-year-old brother did.
The two-week family visit we had planned completely imploded. By the time we're done with isolation and quarantine, they will be heading home.
We are crushed, obviously. We had been so excited for time together as a family. And we were blindsided. Like many vaccinated people, we had started to act like the pandemic was over.
It's not. Especially while our children are still unvaccinated. There is still so much we don't know about this virus, especially with the rise of the Delta variant.
Here's what we learned about navigating COVID in our partially vaccinated world:
•  The free COVID testing center on Creek Road in Middlebury is still operating seven days a week, and it's still so easy to get tested. Register here.
•  You can also buy rapid COVID tests at Walgreens, but these are only really useful in delivering a positive result if you are already symptomatic. They have a fairly high false-negative rate.
•  Most fully vaccinated people with no symptoms do not need to quarantine after a COVID exposure.
•  But unvaccinated children do have to quarantine. How long? Our pediatrician at Porter recommended testing the kids again when they have reached a week from their last exposure. If they test negative, they can return to camp, activities, etc.
So how long do COVID-positive people need to stay in isolation? Ten days from the onset of symptoms, regardless of whether they're vaccinated.
The CDC is not tracking breakthrough cases (when a fully vaccinated person tests positive for COVID), so we don't know how many there are. For this reason, and because the Delta variant is spreading so quickly, many public health experts are recommending that even vaccinated people continue to wear masks in indoor public spaces.
This has been a bummer. But it's not all bad. Thanks to our quarantine, my family rediscovered some nice summer activities close to home.
We picked berries up at the Goshen Blueberry Management Area — and made an incredible slab pie with our haul.
We finally got the girls hooked on Hayao Miyazaki movies; they are now obsessed with "Spirited Away."
We swam in the New Haven River, erected a tent in our backyard, and spent a Sunday afternoon running around the labyrinth at the college garden.
It's not a family reunion, but it will have to do for now.
More News
Blasting ledge could begin on Monday in Vergennes as work on the $25 million Vergennes Gra … (read more)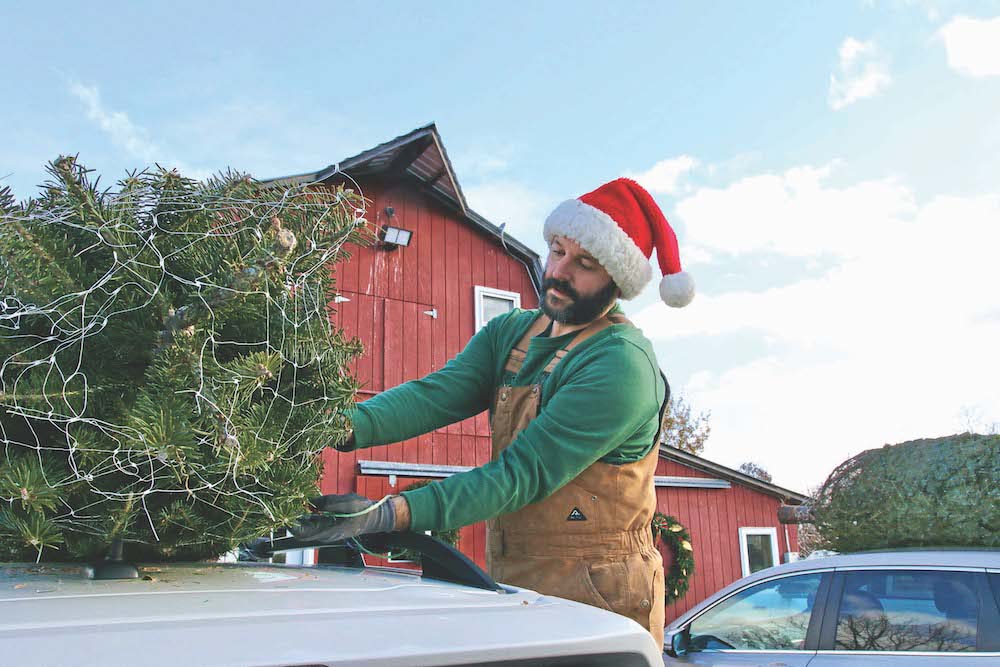 With the holiday season underway, county Christmas tree farms have begun welcoming visitor … (read more)
As the Middlebury Snowbowl prepares for opening day this Saturday, Dec. 9, loyal skiers an … (read more)