Commodore softball drops playoff game
VERGENNES — The Vergennes Union High School softball team this spring played well enough against a tough schedule to earn the No. 7 seed in Division III and a home postseason game on Tuesday, the program's first in five years.
But the Commodores did not play well enough to win that game. No. 10 Peoples banged out 16 hits off two VUHS pitchers and left town with a 15-9 victory.
The Commodores could have been luckier. Several hard-hit balls by VUHS batters off winning pitcher Tiffany Parker went right at her fielders, while balls hit by Peoples batters had a knack of rolling between the VUHS infielders.
But VUHS Coach Travis Scribner credited Peoples, which improved to 6-8 as the Commodores dropped to 5-11.
"I thought we could play deeper into the tournament than we did. Peoples came here ready to play," Scribner said.
Still, he said his program has come a long way from struggling to win games three years ago, and he rated 2021 a success.
"We worked hard to get where we are, given where we were two seasons ago and beyond," Scribner said.
As for Tuesday, he said little things made the difference.
"It was the margins of the game. They put the ball in play, and it lands where the players are not," Scribner said. "They executed well."
VUHS starting pitcher Sierra Bertrand threw well, but also struggled at times to find the strike zone. In the first inning she walked the leadoff batter, Parker, and Parker stole second. A Shelly Wells single put runners on first and third.
Then came the defensive play of the game. Mychaela Watson grounded to Ema Gernander at third base, She looked Parker back to the bag and threw Watson out at first. Parker took off for home, but first baseman Felicia Poirier nailed her at the plate, with catcher Karrie Ayer applying the tag.
Wells scored on a wild pitch to give Peoples the lead, but the next batter doubled, and two more walks followed before Bertrand worked out of the jam with a strikeout.
VUHS tied the score in the bottom of the inning. Ayer walked, stole second, reached third on Gernander's infield hit, and scored on shortstop Audrey Tembreull's groundout.
Peoples took the lead for good in the third on two walks, an RBI single by Wells, and Watson's bloop two-run double that made it 4-1.
Both teams added a run in the fourth. For Peoples, Parker reached on an infield hit and came around on a stolen base, passed ball and wild pitch. Poirier scored for VUHS to make it 5-2, also reaching on an infield single before stealing two bases and trotting home on Bertrand's sacrifice fly.
Control woes resurfaced for Bertrand in the fifth. When singles by Olivia Davison and Bethany Collier, two walks (one to the No. 9 hitter), and an RBI grounder made it 6-2 with one out. Scribner then waved Poirier to the mound, switching Bertrand to first base. Poirier retired the next two batters on grounders, the first of which scored a run to make it 7-2.
The Commodores rallied in the fifth to make it 7-5. Sydney Jewell walked, and Jordan Norris singled. Both scored on a Gernander single and an outfield throwing error. Gernander stole second and reached third on a throwing error on the play, and she scored on a Tembreull sac fly.
Peoples came right back with two runs in the sixth, and it was 9-5. A leadoff walk, Haley Michaud's booming double, and Collier's infield hit with a throwing error did the damage. VUHS made it 9-6 in the bottom of the inning. Jordan Kimball walked, stole second, and scored on an error.
Then Peoples broke the game open with a five hit, six-run seventh that included a walk and a hit batter. The first five batters reached and scored. When the dust settled it was 15-6.
"Felicia I thought was good. She threw a lot of strikes. They just hit the ball," Scribner said.
The Commodores scored three in the seventh, a rally highlighted by Poirier's scorching two-run triple to left center. Bertrand drove her in with a grounder to make it 15-9, and Jasmine Little singled and Kimball walked before Parker settled in to end the threat.
The Commodores lose five seniors who started on Tuesday: Ayer, hitter Gernander, center fielder Kimball, Sydney Jewell and DH Norris.
But five starters and other talented youngsters will return, and Scribner is optimistic about the program's future.
"We have some good players coming back," he said. "And we have some young kids coming up who are hungry."
More News
The Middlebury College football team scored first the outlasted visiting Bowdoin on Saturd … (read more)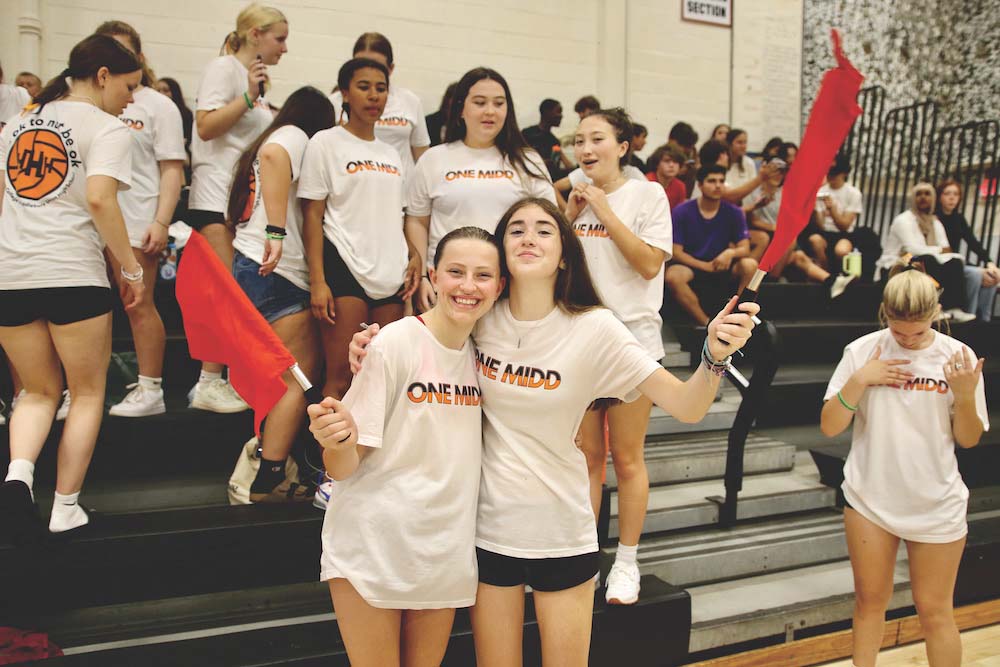 Considering the Middlebury Union High School volleyball team's decidedly successful record … (read more)
In a hard-fought girls' soccer match on this past Saturday, Middlebury outlasted Vergennes … (read more)