Global health expert Pam Berenbaum eyes the route to herd immunity (video)
As part of or research into COVID-19 this fall, I sat down with Pam Berenbaum, director of the Global Health Program at Middlebury College, for a Zoom interview. I asked Professor Berenbaum about her perspective on a wide variety of questions about a COVID-19 vaccine, ranging from who should get vaccinated first to what it will take to achieve herd immunity.
As a global health expert, she was able to provide uniquely informed responses about the development and distribution process of a potential COVID-19 vaccine.
To start, a key player in vaccine development and distribution is the COVAX initiative. This initiative, led by the World Health Organization, Gavi, and the Coalition for Epidemic Preparedness Innovations (CEPI), is designed to ensure the development of safe vaccines that will be distributed worldwide. Professor Berenbaum explained that the COVAX initiative is important because it aims to distribute a vaccine to all countries equitably, so that once there is a vaccine ready for widespread use the supply of it is not disproportionately bought up by richer countries.
"The goal is to have a situation where all countries and all the people in the world can climb out of this pandemic, and not just the rich ones," she said.
Professor Berenbaum estimated that from the start of distribution, it will probably take about one year to vaccinate a large percentage of people globally, but it will likely take two years to effectively vaccinate the majority of the global population, including those who live in the least accessible locations.
Part of the reason vaccine distribution might take years is that there's much more to it than creating a successful vaccine. As she explained, there are many other manufactured products such as injectors and cold-storage freezers that are necessary to facilitate vaccine distribution. Despite these challenges, Professor Berenbaum is optimistic about the promising data shown by the Pfizer and Moderna vaccine trials. She explained how the mRNA vaccine technology will have profound implications for global health because it is a type of vaccine technology that could theoretically be applied to other viruses.
"I'm hoping this means we might someday have a vaccine for HIV, which has been like the holy grail of vaccine research," she said.
Perhaps the most immediate question about vaccine distribution is who should get the vaccine first. Professor Berenbaum said right now there is a general agreement in the scientific and public health communities that frontline workers and the elderly should be vaccinated first. However, there is some debate regarding the definition of frontline workers, whether that means only healthcare workers, or if it extends to other essential workers like grocery store clerks or schoolteachers.
She also touched on a current racial justice question regarding COVID-19 vaccination: "Some people have been saying because communities of color have been adversely impacted, like disproportionately impacted by COVID-19, perhaps we should offer the vaccine first to communities of color." But as Professor Berenbaum continued, it's not that simple. This is a tricky question of justice because research has shown that Black Americans tend to be more distrustful of a potential COVID-19 vaccine, likely on account of decades of unethical medical experiments performed on their community.
Regardless of who receives the vaccine first, Professor Berenbaum said a COVID-19 vaccine will eventually be mandatory for all Americans. She does not expect this vaccine to be any different from other common vaccines. With the Jacobson v. Massachusetts case in 1905, the Supreme Court set the precedent it has since reaffirmed in other cases that individual American states may require mandatory vaccination. Although no one can be forcibly injected with a needle, compliance with vaccination will likely be incentivized by fines for the non-compliant, and children will have to be vaccinated in order to attend public (and most private) schools. Still, she added, it is important to note that all states in the United States allow for medical exemptions from receiving vaccines and some states allow for religious or philosophical exemptions.
The reason why vaccination will be mandatory is so that we can achieve herd immunity globally and return to a more normal economically and socially functioning society. However, Professor Berenbaum noted that no one currently knows how many people will need to be vaccinated in order to achieve effective herd immunity against COVID-19. She explained that this uncertainty is because "there is still a lot that we actually don't know because of all the asymptomatic transmission … In order to have a good herd immunity estimate, we would need to have a better understanding of disease transmission dynamics than we currently do."
In addition to the unknown levels of asymptomatic transmission, Professor Berenbaum cited a lack of information about the effectiveness of the vaccines in different groups of people as the other main reason why it is unknown how many people will need to get vaccinated to achieve herd immunity. Since the currently approved vaccines and other candidates have only been tested on a narrow population range, she explained that we don't know how broadly effective the vaccines will be. For example, chronically malnourished people may not be able to generate enough antibodies from the vaccine.
Although there are still a lot of unknowns, my interview with Professor Berenbaum provided me with a new perspective on the development and distribution of a COVID-19 vaccine. From her explanation of the importance of equitable global vaccine distribution to her discussion about the potential effects of chronic malnourishment on vaccine effectiveness, I learned a lot about the multi-lateral global health considerations regarding the COVID-19 pandemic.
At the conclusion of our interview, when I asked Professor Berenbaum how the next generation can better prepare for a future pandemic, she expressed the need for more funding toward public health issues and pandemic preparations so that we will not be caught in a global crisis with a lack of basic medical supplies again. Although she acknowledged that it is difficult to convince people to pour billions of dollars into preparing for a potential crisis, she explained:
"The best time to prepare is when there is not an emergency."
—————
To watch the full, 34-minute Zoom interview with Pam Berenbaum Click Here.
More News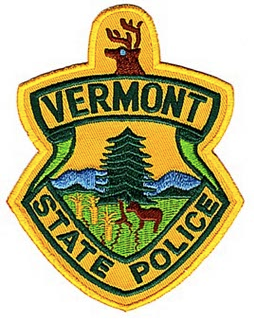 Troopers are investigating a suspicious death in Waltham that occurred around 7 p.m. on Fr … (read more)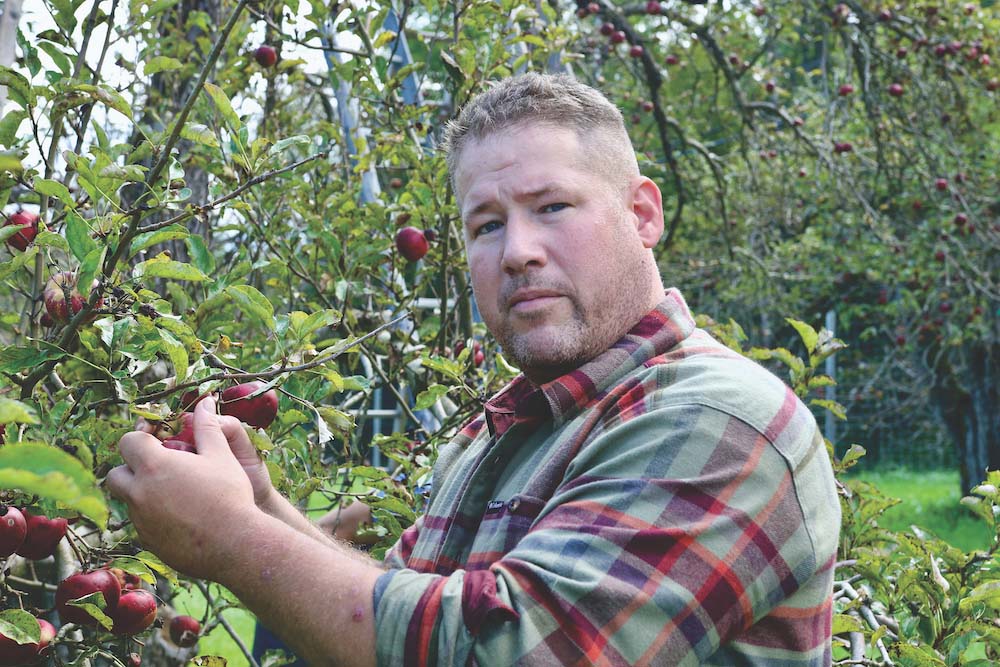 A cruel spring frost robbed Middlebury's Happy Valley Orchard of roughly 98% of its 2023 c … (read more)
Five years and several setbacks after first launching their plans for a major expansion an … (read more)