VUHS seniors tackle Alzheimer's, hunger, isolation
"The VUHS 2021 senior class officers are a competent, compassionate bunch I have known since they were seventh-graders. They have been undaunted by the roadblocks set up by this pandemic."
— Lee Shorey
VERGENNES — The seniors of Vergennes Union High School Class of 2021 were excited about their charity walkathon set for Nov. 18. They planned to head out from their school along back roads to Ferrisburgh Central School as a way to collect pledges.
The seniors, like other VUHS senior classes in a fundraising tradition that stretches back more than a decade, had selected two charities they believed were vital, the Alzheimer's Association and Vermont Food Bank.
Unfortunately, as it has so many times in 2020, the COVID-19 pandemic got in the way, in this case with the early-winter spike that hit Vermont and the rest of the nation.
The class officers met with their advisors and administrators and agreed the walk should be called off, at least until the spring, when widespread vaccinations might make it possible.
But the seniors were not willing to let the setback stop their good work. As of Monday morning the class had raised $825 for the food bank and $2,871 for the Alzheimer's Association.
Class Vice President Jordan Kimball said the seniors were disappointed, but in a class meeting they remained determined to back their charities.
"Obviously we were all looking forward to it (the walkathon). It's a big deal for us, but we wanted to keep everybody safe," Kimball said. "So we decided we were going to go forward."
Not only did the seniors move full speed ahead with their fundraising, but at that meeting they also decided to do more.
Kimball said seniors adopted a suggestion from now-retired VUHS educator Lee Shorey "to make it more of a community effort" by supporting local seniors in Vergennes nursing and retirement homes.
Shorey, asked to serve as an informal advisor along with a half-dozen dedicated assigned advisors, recommended an approach the class has dubbed "Senior to Senior."
The class is producing holiday cards and asking students during their morning meetings to personalize them for seniors who live in the elderly housing development on Armory Lane and in Vergennes Residential Care downtown.
With visitation restricted due to COVID-19, Kimball said the cards will "support these seniors in homes that can't have any visitors during the holidays."
Kimball added, "You think of them being alone, and it's such a hard thing to deal with."
Shorey said she was not surprised by the class and its leaders' determination and energy.
"The VUHS 2021 senior class officers are a competent, compassionate bunch I have known since they were seventh-graders," Shorey said in an email. "They have been undaunted by the roadblocks set up by this pandemic."
Kimball said the class chose the charities from a list the class officers proposed in class-wide survey.
Supporting the Alzheimer's Association was the top choice, but the officers and many students and staff members agreed they wanted to do more and added the Vermont Food Bank.
"We got some feedback from other students and teachers and staff saying that with everything going on with COVID that it would be awesome to include that in our walkathon," Kimball said.
Kimball influenced the choice of fighting Alzheimer's disease because for her Alzheimer's is "a little bit of a personal story" since it as affected someone in her family. Also it's a cause that a number of her classmates have also adopted over the years after talking with her.
Kimball said she then lobbied her classmates when the survey went out.
"I've been actively raising money for the Champlain Valley Alzheimer's Association for five years now," Kimball said. "I've gotten my friends involved, and a bunch of people in my class. And it's always been a project that I've always wanted to do for my senior walkathon."
She said Alzheimer's has touched many students' families.
"It's a disease that affects so many people, because it just can really happen to anybody. I think a lot of people have grandparents, or maybe aunts and uncles, who experience it. And I think it's something a lot of people can relate to," Kimball said. "I was really excited when the class voted."
As well as planning the spring walkathon, the seniors are also talking about collecting scarves, mittens and hats after the holidays.
And if they can't walk together in reality even by the spring, then maybe they can walk individually and be together in spirit, Kimball said.
"I think that would definitely be a cool alternative to doing the walkathon," she said.
But they hope they can gather and walk together for causes they believe in, a tradition that has created strong bonds at VUHS over the years.
"We still definitely want to do that. We've all been looking forward to doing that since freshman year," Kimball said. "It's something you think about doing in your senior year."
The seniors' fundraising pages may be found at gofundme.com/f/vuhs-class-of-2021-walkathon-food-bank-page and gofundme.com/f/vuhs-class-of-2021-walkathon.
More News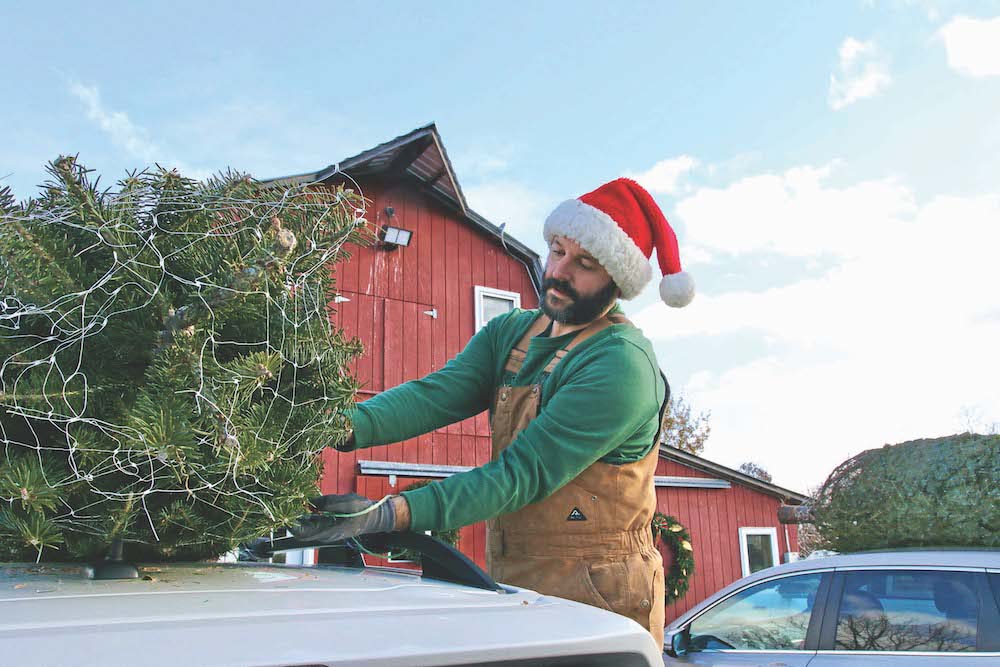 With the holiday season underway, county Christmas tree farms have begun welcoming visitor … (read more)
As the Middlebury Snowbowl prepares for opening day this Saturday, Dec. 9, loyal skiers an … (read more)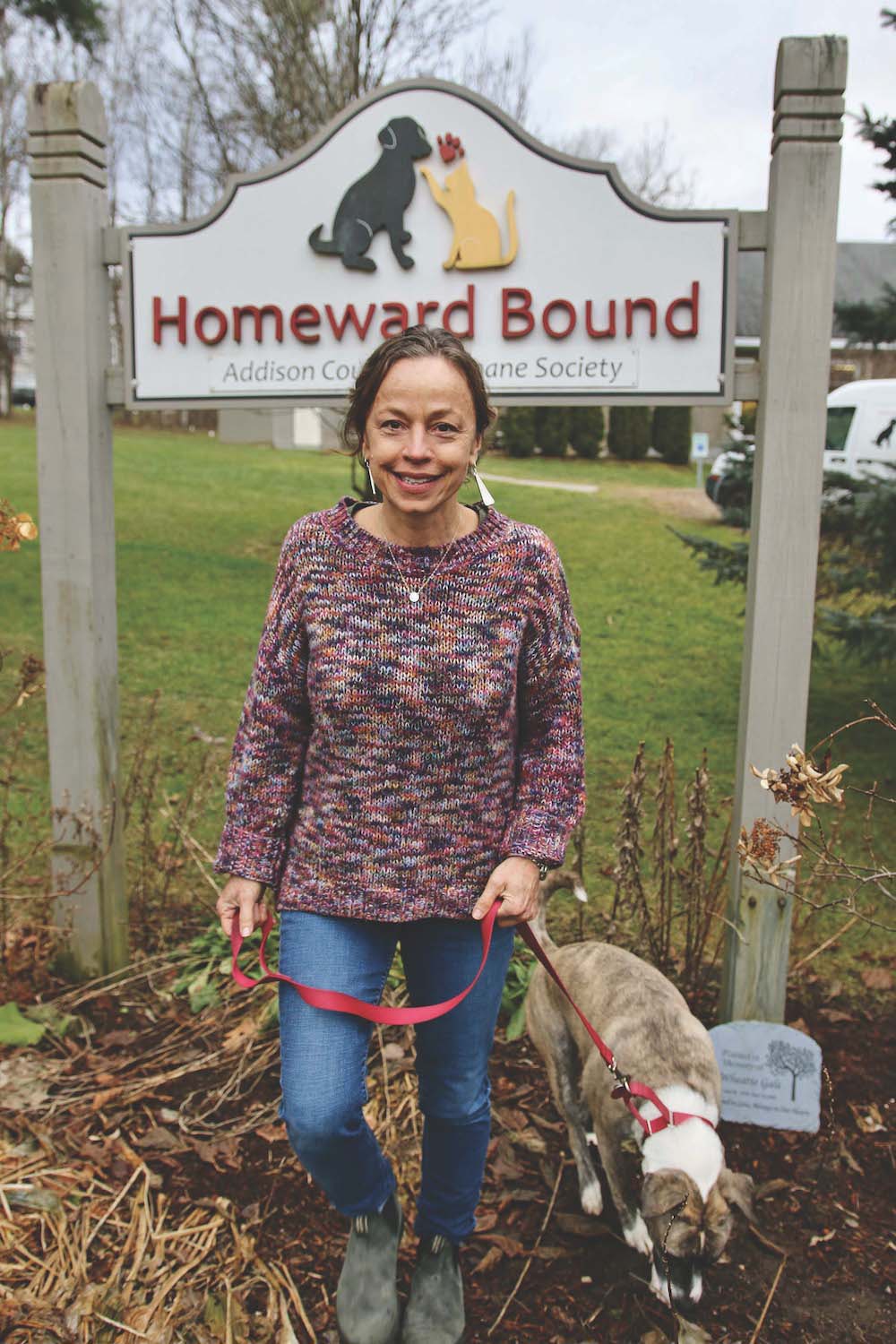 Homeward Bound Executive Director Jessica Danyow has truly been a dog's best friend during … (read more)