College goes into quarantine as COVID-19 surges in Vermont (updated)
MIDDLEBURY — As COVID-19 cases rose to record levels in Vermont, Middlebury College announced Thursday evening it will move to a mandatory campus quarantine beginning 6 p.m. Friday, Nov. 13, and continuing until students depart for the year on Saturday, Nov. 21.
"Simply put, while we currently have no known cases of COVID-19 on campus, it is now imperative that we take … steps to ensure the safest possible departure for students and to protect the entire community," wrote Chief Health Officer Mark Peluso, Environmental Health & Safety Officer Jen Kazmierczac and Acting Dean of Students A.J. Place in a campus-wide email Thursday evening.
Vermont recorded 109 new cases of the disease on Thursday, breaking the previous record of 72 set the day before.
"At the same time," Middlebury College officials wrote, "we are preparing for the end of in-person classes on campus, and students are planning travel to locations with higher prevalence of the virus, to reunite with family and friends, some of whom are at higher risk for developing serious symptoms."
On Friday morning, state officials reported 84 additional cases, bringing Vermont's total case count to 2,735, with 59 deaths, and Gov. Phil Scott announced further restrictions intended to slow the spread of the virus:
• Multi-household gatherings are prohibited, whether they occur inside or out, in public or in private.
• Bars and social clubs will be closed for in-person service starting Saturday.
• Restaurants will be required to close at 10 p.m.
• College students returning from breaks must quarantine for 14 days, or 7 days plus a negative test.
• Those who can do so are required to "telework," and in-person meetings are discouraged.
• All recreational sports leagues are "paused." Middlebury College students will be required to stay on campus once the quarantine begins and will have to obtain permission from the dean of students to leave for essential or urgent matters. Those living off-campus will be allowed to travel to campus only for classes and activities.
On-campus activities will continue as planned, including the in-person Feb. celebration, but they will be contained within the boundaries of the campus.
As part of its pre-departure protocols the college will offer testing for all students on Monday and Tuesday. Individuals who test positive will be required to isolate on campus, and their close contacts will need to quarantine for 14 days or until they receive a Day 7 negative test result.
So far this semester Middlebury has conducted more than 11,000 tests on campus, according to its COVID-19 Reporting Dashboard (https://tinyurl.com/yxw8tbl3). Two students and one employee tested positive and all have recovered.
Meanwhile, the college has made good on its promises to discipline students whose behaviors put public health at risk. To date, Middlebury has punished 102 students for substantiated violations, and 29 students have been removed from campus.
There has not been a positive test at the college since Sept. 24.
Officials warned that changes in local health conditions or to the campus COVID-19 dashboard could prompt further restrictions.
"Colleges in Vermont, nearby states, and throughout the country have already instituted full room quarantine and remote learning in response to outbreaks," college officials wrote. "We want to prevent that at Middlebury."
Last month, in response to worsening pandemic conditions, the college announced it would not proceed to the third and final (and least restricted) phase of its fall reopening plan, opting instead for an "expanded Phase two." It also announced that the spring 2021 semester would start later than usual, following an all-remote winter term.
Last week, Middlebury canceled most of its Schools Abroad programs for the spring 2021 term.
"We know how different and challenging this semester has been," officials wrote Thursday evening. "But it was your dedication and commitment to each other that has kept our community safe, enabling us to accomplish so much — together — in a most difficult and unprecedented time. We are deeply grateful for how you have met and responded to these challenges, and we thank you for your continued vigilance."
Editor's note: This story was updated to include Friday's COVID-19 numbers and new restrictions announced by Gov. Scott.
Reach Christopher Ross at [email protected].
More News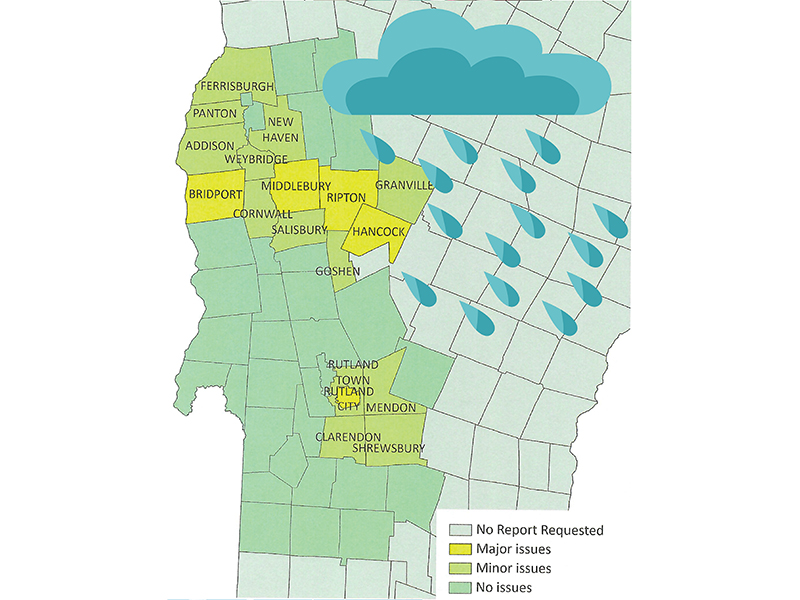 Local towns may get federal money to pay for more than a million dollars in cleanup and re … (read more)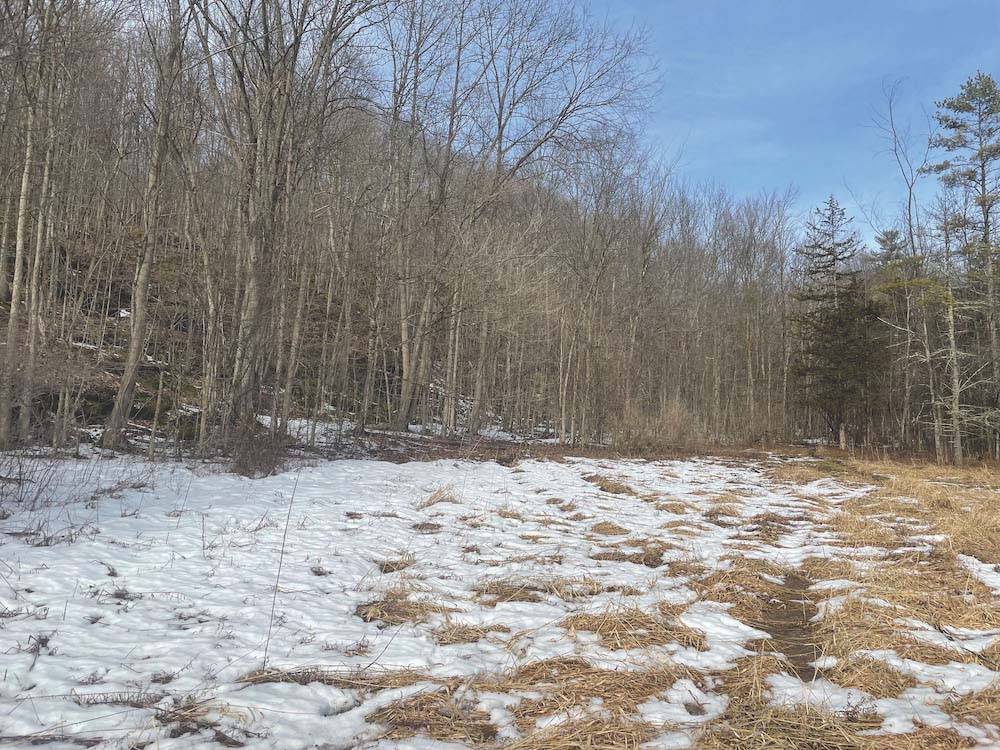 The Vermont Fish and Wildlife Department is putting $566,667 in grant money toward conserv … (read more)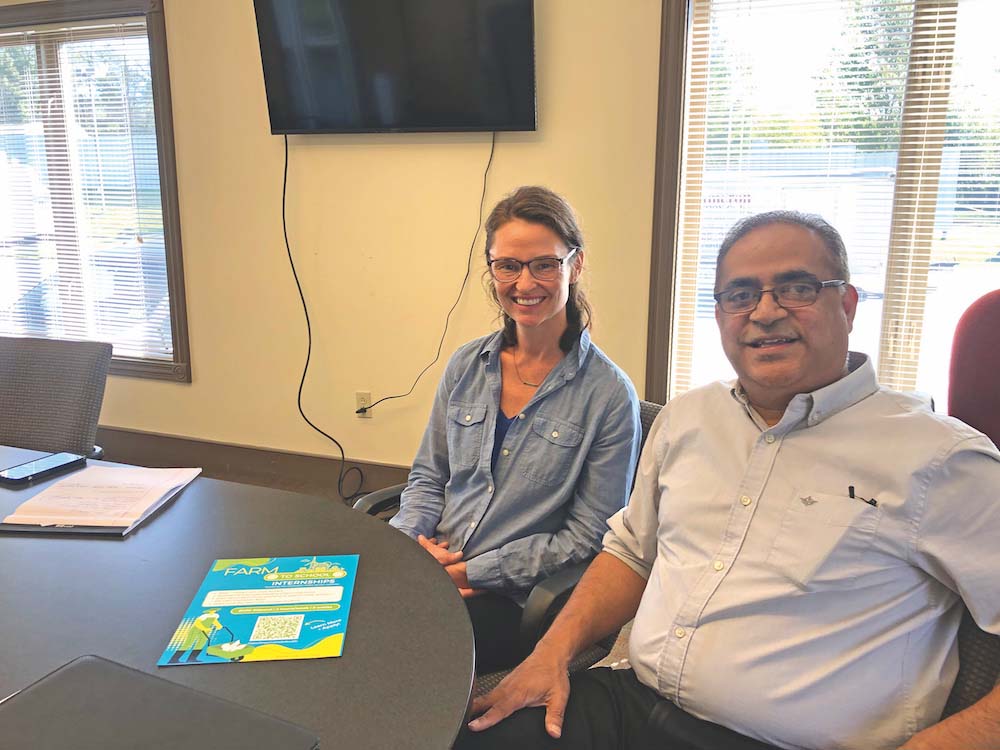 Like most things, the future of agriculture in Vermont lies in the hands of younger genera … (read more)