Republican running in Addison-1 for balance
Enrollment declines should drive budget cuts, not a decline in the number of schools there are — except in a few cases where it actually makes sense.
— Tom Hughes
MIDDLEBURY — After a six-year hiatus, Middlebury Republican Tom Hughes is back on the ballot in his attempt to win one of two seats representing Addison County's shire town in the Vermont House.
Hughes, 64, is the lone challenger on the 2020 ballot for the Addison-1 race, which also features incumbent Democratic Reps. Robin Scheu and Amy Sheldon.
He realizes Middlebury is about as "blue" as a Vermont legislative district can get, and acknowledges he hasn't been actively campaigning. But Hughes believes every race should be contested for the good of democracy.
"I want to give the voters an actual choice," he said, during an interview in Middlebury on Tuesday.
Hughes was born in Rutland and attended public schools in Poultney and Castleton before graduating from Fair Haven Union High School in 1974. He earned a Bachelor of Arts degree in history from Castleton State College in 1978, which led to a 35-year career providing stewardship of historical sites in Vermont and New York state. He worked at the Hubbardton Battlefield State Historic Site for three years until 1980, when he took a job with the New York State Office of Parks, Recreation & Historic Preservation serving in various roles, including as manager of Washington's Headquarters State Historic Site in Newburgh, N.Y. In 2005 Hughes and his family moved to Middlebury, from which he commuted to the Crown Point State Historic Site for a 10-year stint as manager.
He retired in 2015. Hughes and his wife, Cheryl, have two grown children.
Hughes on Tuesday shared his views on a variety of topics, including Act 46, the plight of farmers, renewable energy, making Vermont more affordable, and gun legislation.
Many of his philosophies are in line with the GOP mantras of reducing regulation on businesses and maximizing local control when it comes to governing communities and schools. So it should come as no surprise that Hughes isn't a fan of Act 46, the state's education governance consolidation law. The law has seen individual, neighboring school districts band together under merged governing panels and global budgets. This, in turn, has led to school closure discussions throughout Addison County as student enrollment continues what has been a 20-year decline.
Hughes maintains communities should keep their small schools open.
"Enrollment declines should drive budget cuts, not a decline in the number of schools there are — except in a few cases where it actually makes sense," said Hughes, who as a student of history harkened back to a mid-19th-century Vermont that was peppered with one- and two-room schoolhouses. Hughes believes that system served families and students well.
"(Students) came out knowing Shakespeare, the Bible and Latin, in some cases," he said. "The size of the school and classroom has very little to do with the quality of education."
Act 46, Hughes believes, was a state effort to increase its oversight of Vermont's public school system.
"Instead of making education more affordable, they basically reached down and removed an entire level of community control," Hughes said. "It's really about consolidation of power, at the state level, for education. It's much easier for the state to control a fewer number of school boards."
PRO NUCLEAR & HYDRO
While Hughes favors development of green energy, he opposes Vermont's recently enacted Global Warming Solutions Act. The law requires Vermont to incrementally reduce its greenhouse gas emissions during the next decade, by which time (2030) the state's emissions should be 40% below 1990 levels. It also gives Vermonters the option of suing state government if it doesn't meet the stipulated greenhouse gas emission goals.
Gov. Phil Scott vetoed the measure (H.688), but the Vermont General Assembly overrode his veto.
H.688 creates a 22-member council to come up with a pollution reduction plan by the end of this year. 
"This body they've created is going to be able to impose restrictions, and therefore costs, on taxpayers — all the while inviting people to sue the state to enforce the energy goals," Hughes said.
Instead, Hughes wants to see the state purchase more clean energy from HydroQuebec, and continue to promote other renewables that are cost-effective and good for the environment.
"HydroQuebec is the best thing that could ever happen to affordable energy in Vermont," he said.
Hughes lamented the 2014 shutdown of the Vermont Yankee nuclear power plant, which he said also provided Vermonters with affordable electricity.
"I think Vermont Yankee should have been better maintained and kept," he said. 
If elected, Hughes said he'd oppose proposals to tighten gun laws in Vermont. Scott in 2018 signed into law several gun safety measures that, among other things, expanded background checks, limited the capacity of ammunition magazines, banned bump sticks and required minors to take a hunter safety course before being allowed to buy a firearm.
Scott took this action after a Poultney resident Jack Sawyer was arrested in February of 2018 after having allegedly planned an attack on Fair Haven Union High School.
"What we have is a problem of mental health, not a gun safety problem," Hughes countered, adding "(gun control) doesn't look like an urgent issue in Vermont."
Demographic trends show some young Vermonters leaving for other states where there are cheaper living conditions and more abundant economic opportunities. Hughes said the Legislature needs to make Vermont more affordable, and he'd do that by lobbying against new fees and budget increases, while opposing rules he believes would unnecessarily shackle business growth.
"We need to think about the people who are already too (economically) squeezed now," he said. "We need to encourage all different employment sectors of the economy, from tourism to manufacturing — and certainly agriculture."
Farming ranks particularly high on Hughes' business protection list.
"Vermont won't look like Vermont if we lose many more farms," Hughes said.
With that in mind, Hughes said state and federal authorities should lighten up on farm regulations.
"All of the burden for addressing phosphorus from agricultural use shouldn't fall only on the farm owner," Hughes said.
As a Castleton graduate, Hughes believes Vermont's state colleges system deserves more funding to improve programming and make higher education more accessible to citizens.
"The state colleges, including Vermont Tech, have a backlog of capital needs and are underfunded," he said. "It's a stewardship responsibility the state has. Several private colleges in Vermont have closed, and there are fewer options. The state should own up to its responsibility to adequately fund its state colleges, lest they come to a financial crisis and have to seriously consider closing a campus."
Reporter John Flowers is at [email protected]. 
More News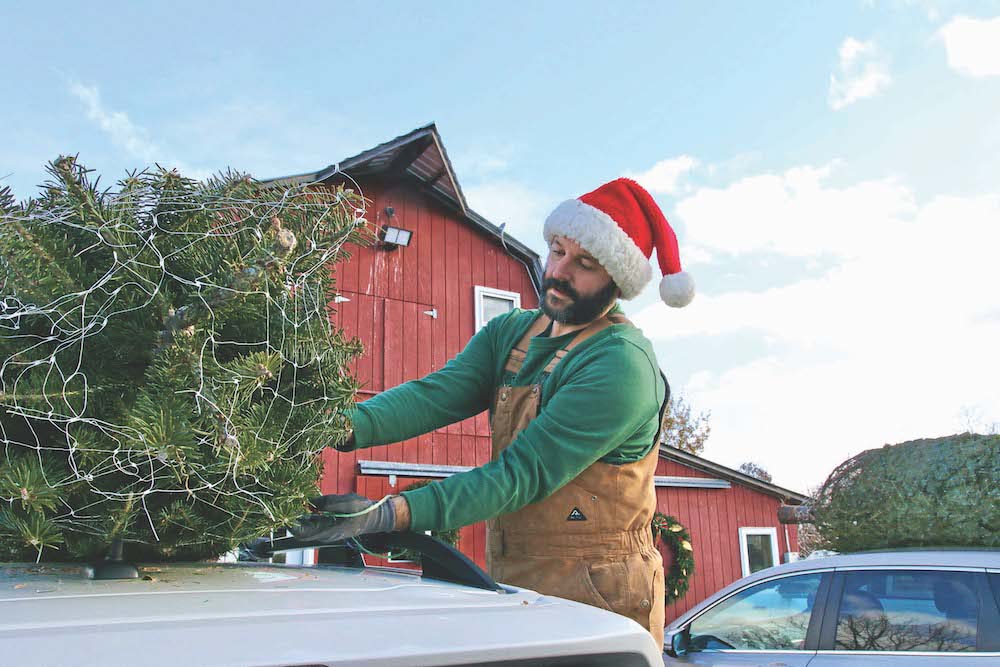 With the holiday season underway, county Christmas tree farms have begun welcoming visitor … (read more)
As the Middlebury Snowbowl prepares for opening day this Saturday, Dec. 9, loyal skiers an … (read more)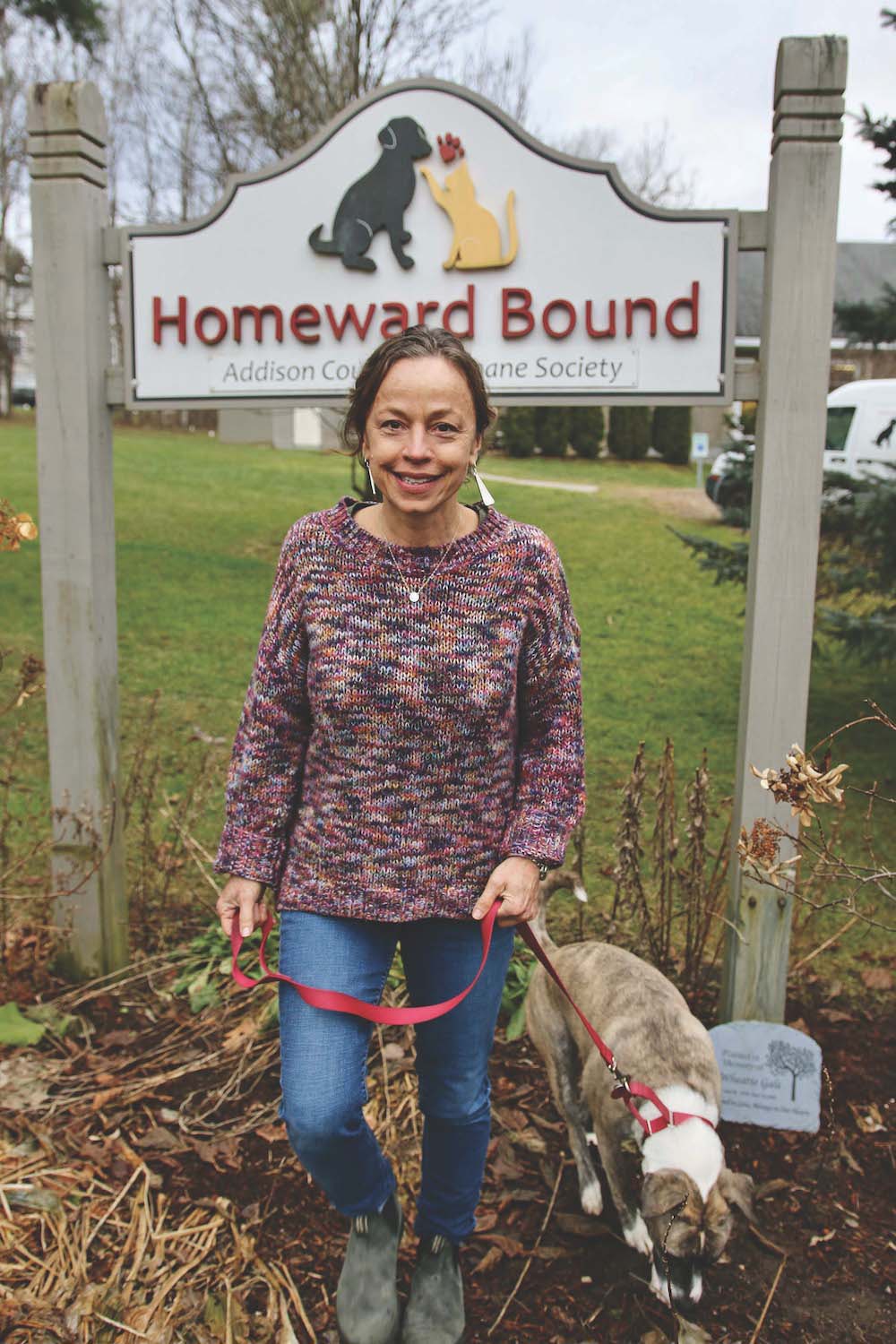 Homeward Bound Executive Director Jessica Danyow has truly been a dog's best friend during … (read more)