Meet Bristol's new librarian
One of her references … assured us that people would come to the library just to visit with Coco. They were absolutely right. She is a delight to talk with and is eager to get to know the community.
— Caroline Engvall
BRISTOL — Coco Moseley became director of Lawrence Memorial Library in the middle of a pandemic, with a two-year-old daughter at home, knowing that her predecessor of 30 years, Nancy Wilson, would be a hard act to follow.
And she has found solace in the Bristol institution.
"When I started (in June), I worked with Nancy for two weeks," Moseley told the Independent recently. "Every day I'd walk in and smell the books and think, 'I'm OK, it's going to be OK. I'm in a library.'"
In a sense she had come home.
Until the pandemic forced the closure of most public spaces this spring, libraries had been homes away from home and offices away from the office for Moseley, who resides in Lincoln.
For more than four years, she had been working as the operations director at the Montpelier-based farm-advocacy group  Rural Vermont, telecommuting four days a week and often using the Lincoln and Bristol libraries as remote hubs.
Then two years ago, her daughter, Louisa, was born.
"We've spent a lot of time in libraries," Moseley said. "New motherhood is often a time of isolation, and the library is an antidote to that." She smiled. "My daughter's first word was 'book.'"
Moseley was serving on the Lincoln Library board when the pandemic hit.
"I remember the conversations about closing the library," she said. "It was one of the hardest realities to digest. Not having that space was such a disorienting experience for so many of us."
Lincoln Library director Wendy McIntosh remembers those conversations, too.
"Coco was the one who helped me immediately — bringing much needed clarity and organization to a confusing, emotional situation," McIntosh said. "I will always be grateful for that."
By the time Moseley landed a job interview with Lawrence Memorial Library, it was no longer possible to meet in person and everything had to be conducted via Zoom, according to Caroline Engvall, who chairs the library board.
"That being said, the board really could not wait to hire Coco," Engvall wrote in an email to the Independent. "When we spoke to one of her references during the interview process, the person assured us that people would come to the library just to visit with Coco. They were absolutely right. She is a delight to talk with and is eager to get to know the community."
VIRTUAL PORTAL
Moseley's overarching concern since starting her new job has been to provide as many services to the community as possible, while keeping that community safe.
Since July, as public health conditions have allowed, the library has slowly "turned the spigot" to allow more and more in-person access — offering browsing by appointment, making computers available, and opening the downstairs meeting room for limited use.
At the same time, Moseley tackled her first major library project, a complete redesign of its website, lawrencelibraryvt.org.
Having redesigned the Rural Vermont website and found the work to be "incredibly gratifying," this was something Moseley had been thinking about even before she was hired at Lawrence.
"Organizing information for accessibility is so important for any organization, but especially for a library," she said. "And with so much virtual outreach right now, the website is the entry point to the library."
Moseley applied for and received grants from Neat Repeats and the Vermont Community Foundation, then got to work.
"I thought a lot about breaking things down into their simplest forms," she said. "I wanted it to be geared toward the user. The catalog is front and center, you can apply for a library card online. And as we've shifted toward remote offerings because of the pandemic, the new website allows patrons to access all of our resources, like videos, audiobooks and e-books."
Even as she worked on the website, Moseley was promoting the library's online offerings by word of mouth.
"I went over to the Library to drop off something and I met the new librarian who asked if I'd like to come in and browse," wrote Bristol resident Martha Gurney in a July 7 Front Porch Forum post. "I told her that I have a Kindle and rarely read an actual book anymore. Well, with a bounce in her step and a twinkle in her eye she invited me to come see all the things that can be done online."
SETTLING IN
"Even though we're only open by appointment right now, we're very much open," Moseley said.
One silver lining to the pandemic appointment system is that it's allowed Moseley some one-on-one time to get to know people.
"It was intimidating at first to follow Nancy's 30-year tenure, but patrons have been really warm and welcoming, and we've had lots of great conversations," she said. "I was surprised by how quickly I felt well-positioned to be director. Nancy has left the library — its patrons and collections and building — well-cared-for, and we're operating from a position of strength and possibility because of that."
Still, it's been challenging during the pandemic to find ways of offering services, especially to children and teens.
"It was a big pivot to go virtual with children's programming this summer — virtual reading and storytime, a magician's workshop," she said. "Kids' programming is usually about them coming in after school or taking workshops, but it's not safe for them to come in right now."
Moseley is looking forward to the day when that changes, and she's begun brainstorming new programming ideas and working with Bristol HUB Director Taylor Welch on possibilities for teens.
"My brain has been working really, really hard," she said. "We're constantly figuring out how to serve, how to be active in the community. It's like a gymnastics exercise figuring out what the role of the library should be on a scale that's longer than COVID-19." 
LITERATURE
Moseley, 34, remembers the first book that made her cry — Katherine Paterson's 1977 novel "The Bridge to Terabithia," about two children and their imagined magical forest kingdom.
"I was in third grade and it was the first book I read on my own, that I had a personal experience with," she recalled. "That story has stayed with me my entire life."
So has her love for books.
"I'm a big reader of literary fiction," she said, citing Hanya Yanagihara's "A Little Life" and Jesmyn Ward's "Salvage the Bones" as contemporary favorites.
The pandemic may have changed our world in profound ways, she said, but literature still offers what it's always offered, a sense of someone else's experience, which can be transformative.
"It's a gift to be working in a place that allows such possibilities for transformation."
Reach Christopher Ross at [email protected].
More News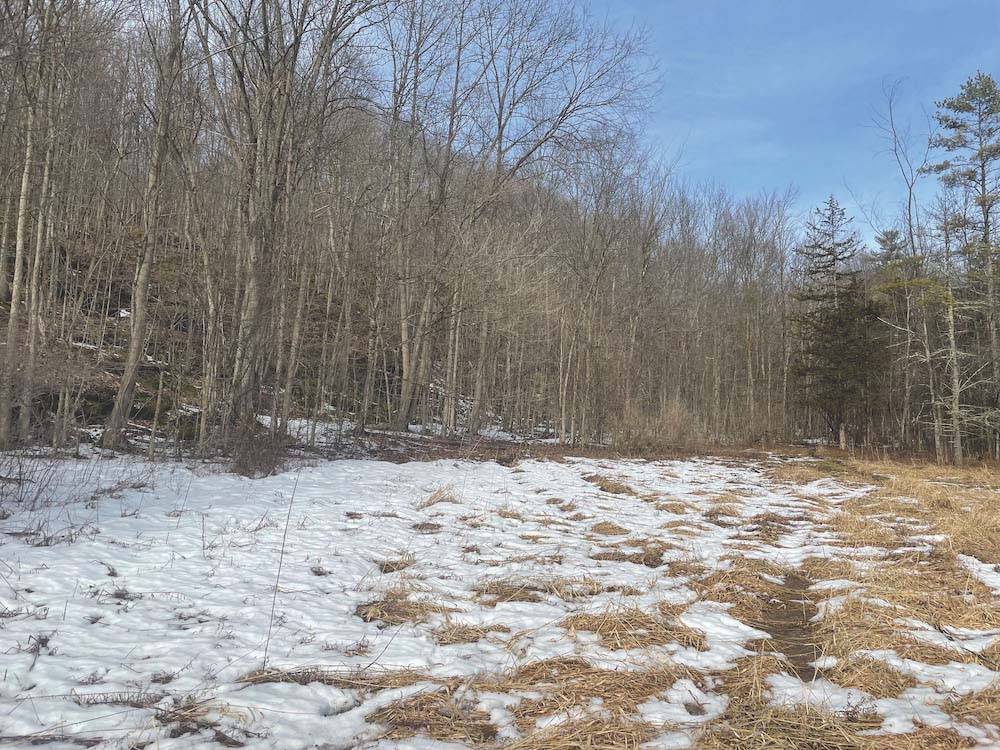 The Vermont Fish and Wildlife Department is putting $566,667 in grant money toward conserv … (read more)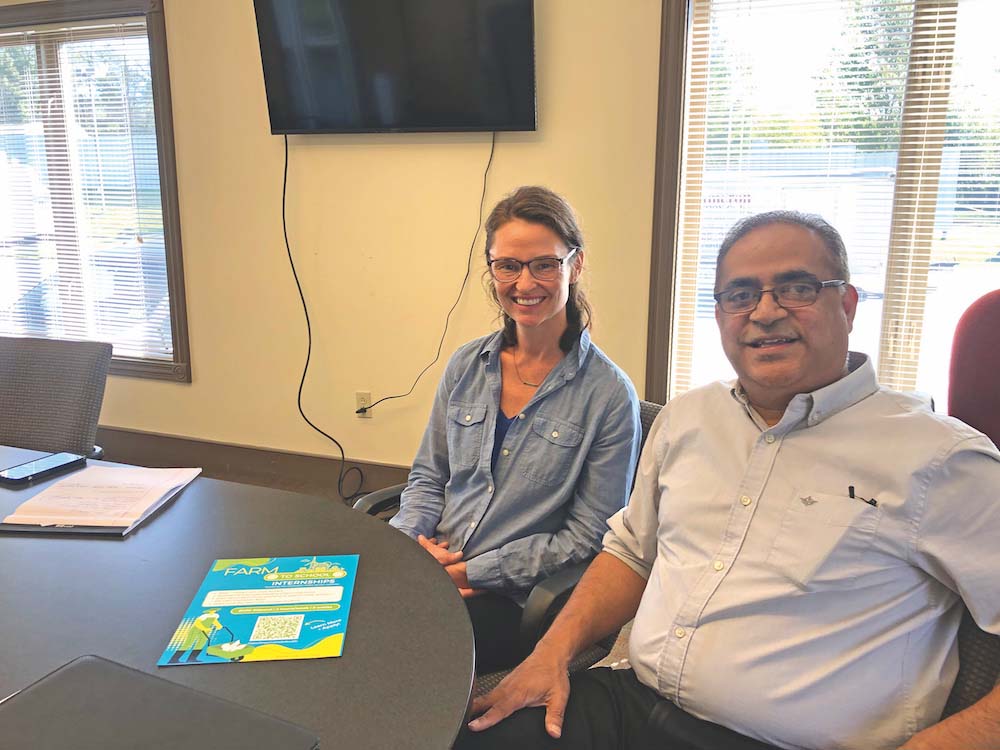 Like most things, the future of agriculture in Vermont lies in the hands of younger genera … (read more)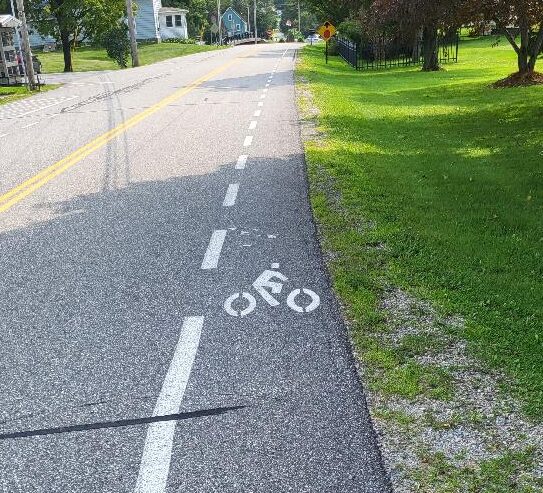 Local planners and a hired consultant this week unfurled Middlebury's first-ever "Bicycle … (read more)