COVID guide: FAQs about the college reopening
MIDDLEBURY — It takes a lot of planning to reopen a college campus in the middle of a pandemic, and a lot of communication. Naturally, questions will arise.
Here are answers to some commonly asked questions about Middlebury College's fall reopening strategy.
How many students are living on campus this semester? 
About 2,165. 
How many students will be living off campus?
About 100.
When does the fall semester begin and end? 
Students began arriving Aug. 18. Classes began Sept. 8. Students will leave campus for good on Nov. 21 and complete the rest of the semester's coursework remotely.
What measures are college students and employees taking to keep the community safe?
Members of the campus community are required to:
•  Complete safety trainings.
•  Comply with all college testing, quarantine, isolation and contact-tracing protocols.
•  Comply with either a 14-day pre-arrival quarantine (students) or the Vermont ACCD travel and quarantine rules (employees).
•  Wear face coverings in accordance with college policies.
•  Comply with maximum occupancy requirements.
•  Maintain a physical distance of 6 feet from others, to the greatest extent possible.
•  Maintain contact journals listing the names of people they've been in close contact with.
•  Complete a daily health check.
•  Get the 2020 flu vaccine when it becomes available.
•  Maintain clean living and study spaces.
•  Frequently and thoroughly wash their hands.
•  Avoid sharing utensils, glasses, pens or pencils, laptops, keyboards, microphones or personal items.
•  Comply with college and state requirements governing travel and gatherings.
Who is monitoring students on campus?
The office of the Dean of Students, professional and student residential life staff, and the Department of Public Safety. In addition, volunteer teams of staff are conducting extra campus rounds at night to regularly remind students of necessary health and safety requirements, and bring any problems to the attention of public safety and residential life staff.
How are off-campus students being monitored?
The college required students from each off-campus household to provide their local address information and to meet in person with Dean of Students Derek Doucet, members of the College's Office of Community Standards, the college physician, and President Laurie Patton, so that college policies could be personally conveyed to them. In addition, staff are in frequent and regular contact with students living in off-campus residences.
During the semester, college staff will be conducting "in-town rounds" to check in with off-campus students.
When will students be allowed to leave campus or travel freely around Middlebury and Addison County?
Sept. 15 or later, based on when it is safe to do so. When and if the college moves to Phase 2, students may leave campus but must stay within Addison County.
How will the college address violations?
The college investigates every report of potential conduct violations to determine the facts. If Middlebury finds that a violation of its COVID-19 conduct policy has occurred, it will take appropriate action if there is sufficient evidence to do so, up to and including suspension and removal of students from campus. Matters of student discipline are confidential so Middlebury cannot disclose the outcomes of particular complaints. All students and employees are subject to the college's COVID-19 Conduct Policy and Disciplinary Process, which is posted online:middlebury.edu/office/midd2021/covid-19-conduct-policy-and-disciplinary-process.
What should I do if I believe a Middlebury College student or employee is violating campus or state health and safety policies?
The college has created an online form for reporting suspected violations: middlebury.edu/office/midd2021/report-violation.
How often does the college plan to test students this fall?
At least twice: on the day they arrive on campus and one week later. Throughout the semester, the college will also conduct "targeted dynamic testing" of at least 750 students and employees every week — or more than 8,000 tests this fall.
What if more testing is needed?
The college has the capacity to increase testing frequency in the event of a "surge" and will do so if necessary.
Will college-provided COVID-19 testing be available to any student or employee who wants it?
No. When a student has symptoms that indicate a SARS-CoV-2 test should be performed, a test will be administered. 
Faculty and staff should consult their healthcare providers for medical advice, including testing options.
Middlebury will focus initial rounds of targeted testing, during the week of Sept. 7, on testing employees who must work on campus, in order to further reduce the risk of asymptomatic cases affecting the campus community. Campus-based contact exposures will be addressed through our Targeted Dynamic Testing Program.
What if a student tests positive for COVID-19?
A student who tests positive will move immediately to isolation housing according to Middlebury's health and safety protocols. Staff will be in daily contact with the student, monitoring their health and delivering meals, as well as providing other support. If necessary, students will be referred to Porter Hospital or UVM Medical Center for further care. College health center staff will carefully monitor hospital resources and capacity through the UVM Health Network.
What if a student tests positive for COVID-19?
Going into the school year the plan was to isolate students in a separate building across the street from the Parton Health Center and on the edge of campus closest to Porter Hospital. For students who test positive but have no symptoms or very mild symptoms, daily Zoom check-ins with health center staff will be arranged. Students with mild to moderate illness will have the option of telehealth or in-person visits. Support is available 24/7. Students with moderate to severe illness will likely be referred to Porter Hospital or UVM Medical Center for further care. College health center staff will carefully monitor hospital access, intensive care capacity and ventilator capacity through the UVM Health Network.
The college will supply food, fluids and medications to isolated students, and residential life staff will be available to support students as well.
What is the protocol for people who've had contact with a positive-tested student?
Contact tracing and subsequent testing of individuals identified as a contact will be managed by the Vermont Department of Health, or DOH.
Students identified through contact tracing who need to quarantine will be managed on a case-by-case basis. In many instances they will be able to quarantine in their rooms following DOH guidance, but if necessary they will be relocated to other housing. Students in quarantine will be supported by health, counseling and residential life staff. Meals will be provided. 
The college has provided specific instructions to students on what to bring and how to plan for possible quarantine.
How many faculty and staff does the college employ?
About 1,200.
Will all employees be expected to work on campus this fall?
No. Employees who have successfully worked from home during the pandemic will continue to do so. 
Staff who perform essential on-campus tasks, such as those in dining services and facilities, and faculty teaching in-person classes or teaching remotely from designated classrooms, will be working on campus.
What happens if a faculty or staff member tests positive for COVID-19?
Faculty and staff should contact their personal care providers and isolate in accordance with state and CDC guidance. They cannot come to campus. The DOH will be notified and contact tracing will commence.
Will the college share its COVID-19 testing results with the community? 
Yes. The college has created a COVID-19 Reporting Dashboard that is updated as test results are received: middlebury.edu/office/midd2021/covid-reporting-dashboard.
What factors would the college weigh when considering whether or not to evacuate the campus?
A number of factors would contribute to that decision, including the number of positive cases on campus. Middlebury is monitoring the local health system capacity, cases in the broader community, and other factors. If conditions on campus or in the community change, the college is prepared to convert to remote learning. Middlebury will continue to work closely with Porter Medical Center and the Vermont Department of Health, and will continue to follow CDC guidelines. In the event of a high number of cases or unusual patterns, the college will rely on guidance from the DOH and Porter to determine how best to proceed. Middlebury will also continue to monitor the regional, local and University of Vermont Health Network statuses and resources.
What will happen if the college needs to evacuate the campus? 
College officials have a plan for closing the campus if needed. Students in isolation or quarantine housing would remain there and continue to receive care until medical staff determined that it was safe for them to travel.
Every student was required to develop and submit to the college a personal evacuation plan.
When will visitors be allowed on campus?
With very few exceptions, such as approved work by contractors, use of the golf course and, later in the semester, campus tours for prospective students, visitors will not be allowed on campus for the fall semester.
More information about Middlebury's policies and guidelines and up-to-date information can be found on the college website, middlebury.edu. 
More News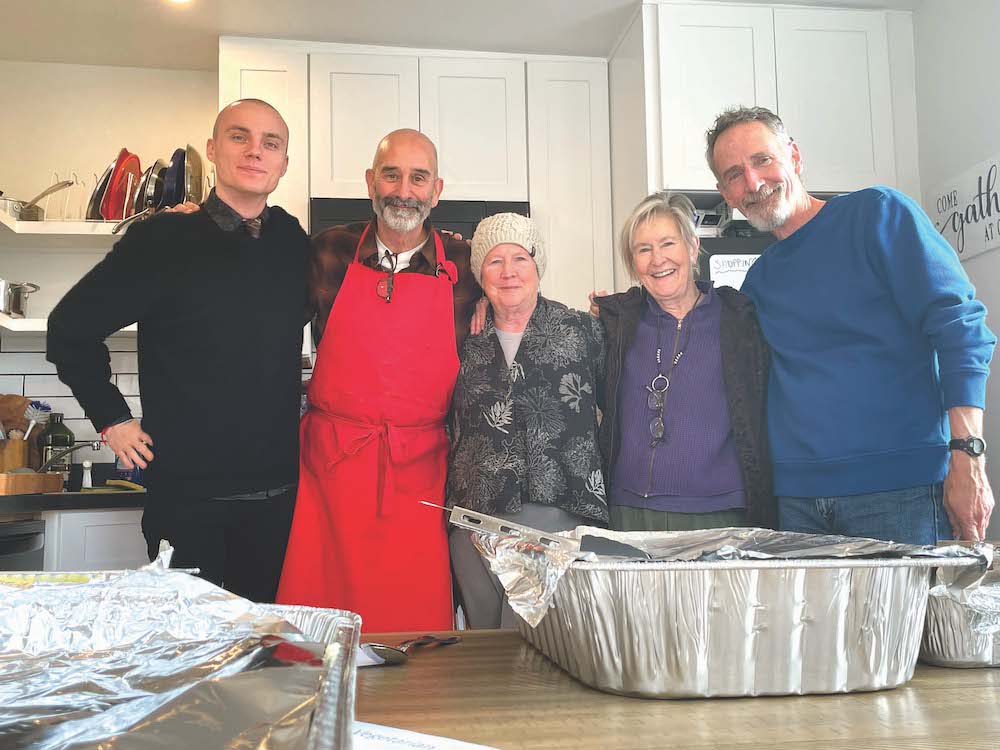 This past Thanksgiving, Nov. 23, saw almost 60 people converge upon the 1,400-square-foot … (read more)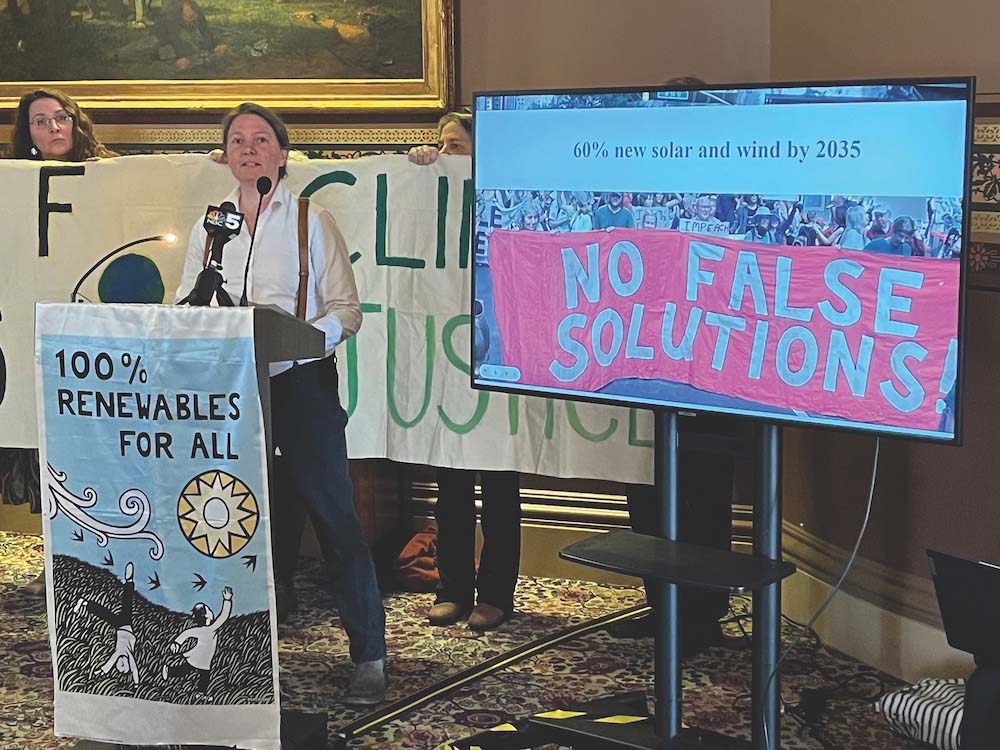 Two state lawmakers are urging Addison County folks not to ease up on efforts to battle cl … (read more)
Hunters during the 16-day deer rifle season that concluded on Sunday brought what was, acc … (read more)