Christiano offers IBM business background in bid for Senate seat
I think it's a good idea to consolidate (schools). What doesn't make sense to me… is that (school districts) don't have a prorated reduction in administrative staff.
— Jon Christiano
NEW HAVEN — Jon Christiano of New Haven spent four years shepherding the Addison County Republican Committee.
Now he wants to represent his party and constituents as state senator, representing Addison County, Huntington and Buel's Gore.
"I've been thinking about running quite a bit, and I did it (this year) to demonstrate solidarity with the other Republicans, and also to give Addison County Republicans a second name on the ballot to vote for," Christiano said during a recent phone interview.
Christiano, 78, enters a race that includes fellow Republican challenger Peter Briggs of Addison (see related story), and incumbent Democratic Sens. Chris Bray of Bristol and Ruth Hardy of East Middlebury.
Christiano and his wife Jane Ross moved to Vermont from Pennsylvania in 1969, after Jon took a job with IBM in Essex Junction. At IBM, he was responsible for negotiating annual equipment purchases totaling more than $40 million.
He retired form IBM in 1993.
The couple bought land in New Haven in 2006, built a house, and moved into it seven years ago. A self-described hobby farmer, Christiano and his wife raise pigs and chickens and sell eggs.
He has been active in local government, having served as a New Haven lister since 2015. He ran unsuccessfully for his town's selectboard in 2017, but remains keenly interested in local, state and federal policies. He passed the Addison County Republican Committee leadership baton to Tom Hughes in 2019.
Christiano jumped into the race a little later than his counterparts. Instead of following the conventional process of filing his election paperwork by May 28, he waged a write-in campaign during the Aug. 11 primary election.
"I entered late because it became obvious to me that nobody else was going to do it," he said.
He needed at least 50 write-in votes to appear on the Nov. 3 General Election ballot. He exceeded that total in New Haven alone, and mustered a combined total of more than 200 write-ins from the county's 23 municipalities.
"I'm pleased," he said. "It was very gratifying."
Campaigning, Christiano acknowledges, will be different and more restrained by necessity this year due to the COVID-19 pandemic. He's going to organize a series of small, socially distanced "meet-and-greet" opportunities to personally convey his campaign platform to constituents.
Here are some of the issues he'll be discussing:
ECONOMIC RECOVERY FROM COVID-19
Gov. Phil Scott, in his own words, has been slowly opening the "spigot" to the Vermont economy as COVID-19 conditions improve.
But Christiano said it's time to turn the faucet back on.
"We've got to get Vermont out and open for business, without a lot of fear mongering," he said.
He noted a lot of out-of-state travelers in Vermont these days, which he sees as a sign that other regions appear to be returning to normalcy quicker than the Green Mountain State.
"Vermont relies a lot on tourism dollars, and there must be some happy medium — what it is, I don't know," Christiano said. "I just think we need to get our people working and businesses open."
Asked if he thought current conditions were safe enough to more fully reopen Vermont's economy, Christiano said, "According to the federal government, I believe that's where we're at. But it depends on who you talk to. One 'authority' will say it's too dangerous; another will say 'it's perfectly fine.' One says masks aren't necessary, another says you have to have them. I think a lot of it is a personal evaluation and choice."
He acknowledged the financial toll COVID is taking on state revenues, and knows Gov. Scott and the 2021-2022 Legislature will have their work cut out for them in crafting the next state budget.
EDUCATION SPENDING
"My thought is that raising taxes would be difficult; I think the solution is reducing expenses or costs, unless it's something that's a dire necessity," Christiano said.
Specifically, he believes the state can afford to make some cuts in education spending. He noted the state's declining enrollment, and agrees with area schools districts that are moving toward school consolidations.
"I think it's a good idea to consolidate," he said. "What doesn't make sense to me… is that (school districts) don't have a prorated reduction in administrative staff. That seems like a dichotomy to me."
AGRICULTURE
Christiano agrees that farmers deserve governmental advice and financial assistance right now, a time when milk prices remain horribly depressed.
"I think the challenge is how the state could help farmers expand markets while incentivizing these hard-working farm families to reduce the size of their operations and avoid overproduction," he said. "Because (overproduction) depresses the price of their product."
He promised, if elected, to advocate for programs that would reduce the interest rates on loans to farmers for equipment purchases and repairs.
"I think the debt load is the thing that kills farm operations," Christiano said.
He suggested the state could sponsor a low-interest loan program for farmers, subsidized through a two- to five-cent tax on milk purchased at the supermarket.
"I can empathize with their plight," Christiano said. "I can share the thought process they go through, if not the extent of the pain."
JOBS GROWTH
Christiano is one of those who benefitted from Vermont snagging a Goliath of a business during the late-1960s. But he doesn't believe the state can pin its job-growth hopes on attracting the next Amazon. The answer, he said, lies in nurturing small businesses, such as small-engine assembly, injection molding, electrical circuit board assembly and computer-assisted milling and lathing operations.
"These things that can be located in small towns to reduce worker travel that would reduce carbon emissions," Christiano said. "Raw materials in, finished products out. It would provide good local jobs that people could get to without driving 40-50 miles, sitting in traffic."
HEALTH CARE
Christiano doesn't want to see Vermont transition to a universal health care system, as some in the Legislature are suggesting. Instead, he says he'd like to see Vermonters given more responsibility over their own health care, through medical savings accounts.
"In my mind, the solution is to increase opportunities for individuals and families to set funds aside for medical costs, tax-free," he said. "It reduces the burden on other taxpayers and puts the responsibility for well-being in the hands of the individuals and families. I think it gives people a deeper sense of self-worth, being able to take care (of medical expenses) themselves."
Christiano does however support the notion of a "national catastrophic illness plan" that people could tap if they contract a catastrophic illness or get into a major accident and suddenly face huge medical bills.
LAKE CLEANUP
Christiano said the federal Environmental Protection Agency is asking Vermonters to pay too much for the cleanup of Lake Champlain and its waterways. He wants New Yorkers and Quebecers to be assessed the same kind of per-parcel tax that Vermont property owners are paying to fund the cleanup.
"There isn't a wall down the middle of the lake that keeps New York and Canadian waste and runoff from pouring into it," he said.
"The cost should be proportionally applied and divided."
Reporter John Flowers is at [email protected].
More News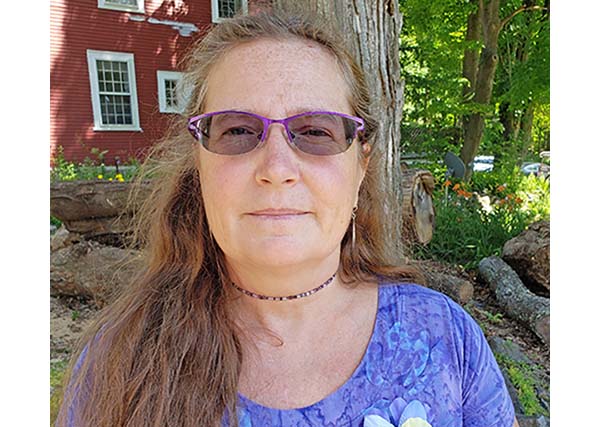 Learn about the disease in a documentary film by a local woman who knows first hand. Plus … (read more)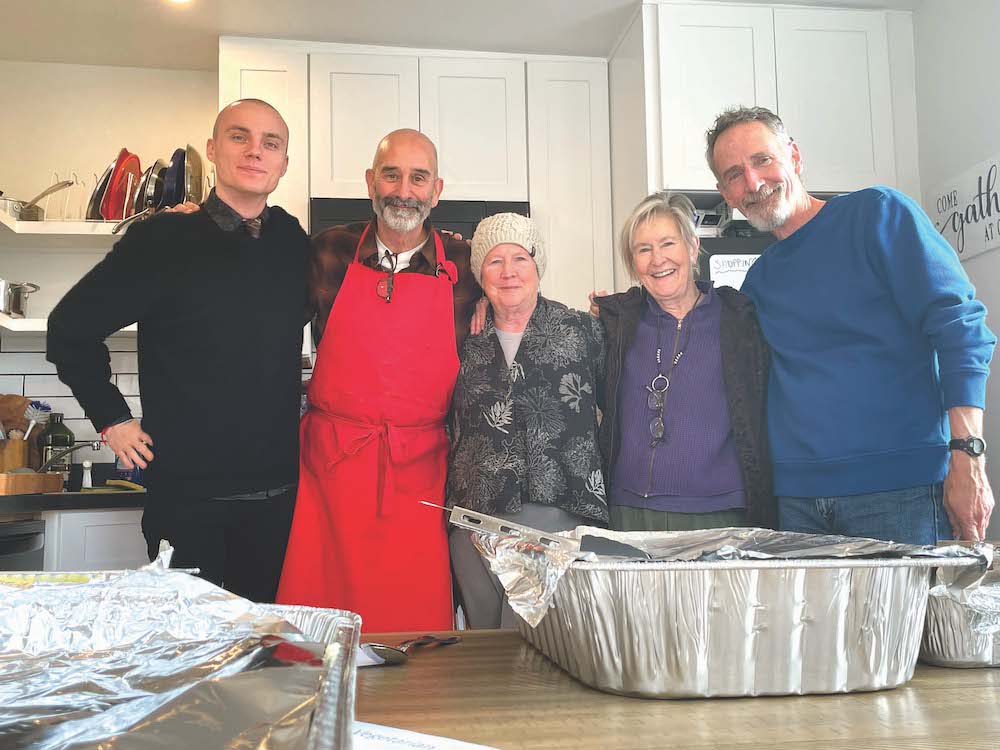 This past Thanksgiving, Nov. 23, saw almost 60 people converge upon the 1,400-square-foot … (read more)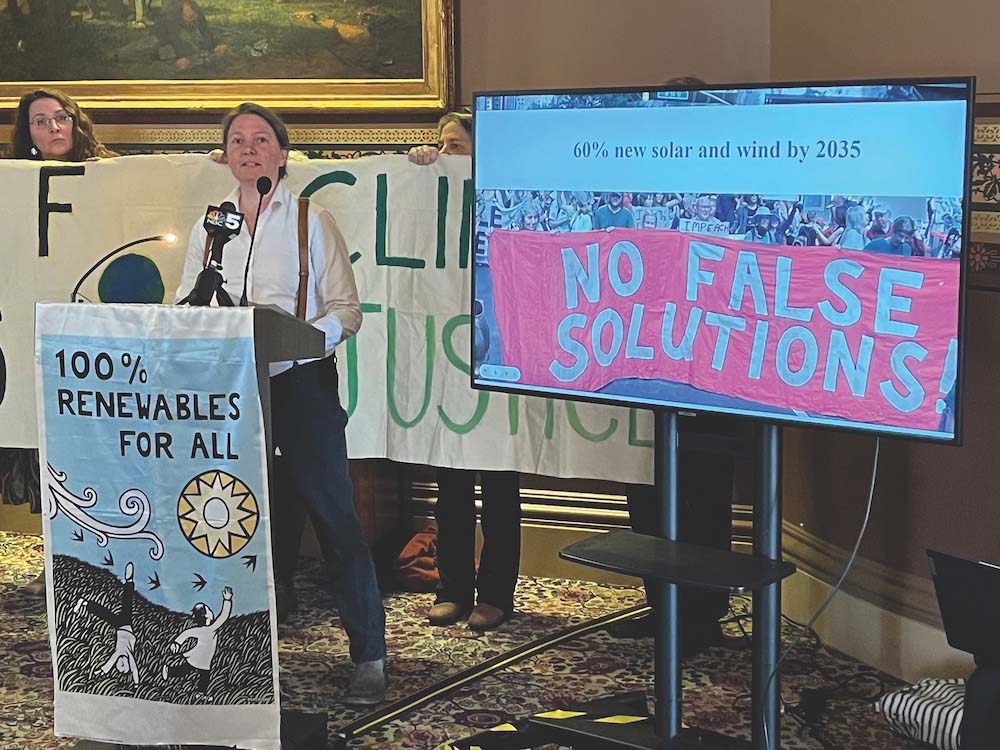 Two state lawmakers are urging Addison County folks not to ease up on efforts to battle cl … (read more)