Briggs eyes Senate seat, emphasizes 'personal responsibility'
Everyone is pretty much going to have to take a hit. We can't spend our way out of this.
— Peter Briggs
ADDISON — Peter Briggs is only 30, but already a veteran of the Addison County elections circuit. And while he's yet to capture a seat in the Legislature, he's garnered respectable vote totals in all three of the elections in which he's competed.
He hopes his fourth major election, coming up on Nov. 3, will be the charm: Another run for one of the two state Senate seats representing Addison County, Huntington and Buel's Gore. He's in a field that includes fellow Republican challenger Jon Christiano of New Haven, and incumbent Democratic Sens. Chris Bray of Bristol and Ruth Hardy of East Middlebury.
"It's important that there are options," Brigs said of election ballots. "I get a lot of people who are enthusiastic that I'm running, that they have someone to vote for. It's important we have options for all levels of government."
Briggs came onto the political scene in 2014 as a write-in candidate for one of the two Addison-3 House seats representing Addison, Ferrisburgh, Vergennes, Panton and Waltham. He successfully got on the General Election ballot and finished with 1,216 tallies, just 102 votes shy of securing a seat.
He set his sights on the state Senate in 2016, again finishing just out of the chips in third place, with 7,330 votes. It was third place again in his second bid for state Senate in 2018, when he garnered 5,290 votes in a six-person race.
Why keep trying for a state Senate seat, which no Addison County Republican has held for more than a decade?
It's where Briggs believes he can do the most good.
"It's easier to get people to fill the lower positions, and I've run for the Senate before, so I know more about it than a newcomer would," Briggs said. "Somebody's got to do it, and I'm pleased with the number of people who have come forward for the House districts."
He traditionally transitions to campaign mode in early August, during the annual Addison County Fair & Field Days. But Field Days — like most other local and statewide signature events — was canceled this year because of the pandemic.
It's also tough to campaign around never-ending farm chores. So Briggs feels fortunate to have good name recognition stemming from his past election runs and participation in GOP activities.
AGRICULTURE
He was born in Middlebury and raised in Addison, where he currently serves on the selectboard. He's the fourth generation to work on his family's 170-cow dairy farm off Otter Creek Road.
Needless to say, the future of agriculture in Vermont is important to him.
Briggs acknowledged farmers are currently being extended state and federal aid to better weather the pandemic. While that assistance has been helpful, Briggs believes now would be a good time for government to look at its agricultural programs "and scrutinize what's making a difference and what isn't making a difference."
The agricultural industry, he said, could benefit from "an atmosphere of positivity toward farmers connecting directly with customers."
He noted some farm stands have done very well this year, though the pandemic presented problems.
"The breakdown of supply chains that's taken place has been exposed during this lockdown," he said. "It's given us an opportunity to re-evaluate whether different forms of (farm products) delivery to the consumer would be better. There's really no reason for supply chain to break down in this state, at this point."
Briggs is looking at ways to do more onsite processing at his dairy operation, rather than direct sale of the milk.
"I really think it's the future," he said. "I think door-to-door delivery is going to be the future; we're already seeing a massive explosion of people shopping online."
One of the first orders of business for the 2021 Legislature will be to craft a state budget with fewer resources than usual. COVID-19 has done a number on state revenues, as people haven't been able to shop, travel and dine out as much. Tourism has been lagging big-time.
Briggs is emphatic that the state should move more quickly to reopen and rekindle its economy.
"We haven't had a New York City problem (with COVID-19), largely because we're a rural state," he said. "People are able to make their own decisions. We're now 22-23 weeks in what was going to be a two-week shutdown, just to make sure the hospitals didn't overflow. Well, they didn't."
Vermonters have learned a lot during the pandemic, and he believes they should use that knowledge as a guide in a reopened state.
RESPONSIBILITY
"If people want to wear a mask, that's their own personal preference," he said. "Everybody is responsible for themselves. There's no way everyone can be responsible for the 'other person.' We've learned a lot more, so people have a lot more information to know how to take care of themselves."
And taking care of oneself is going to be increasingly important in the coming years as state and federal budgets become hard-pressed to deliver a wide range of services to people during tough economic times, according to Briggs. He's anticipating the state will have to default in its contributions to the state employees' retirement system, with other program reductions to follow.
"People need to be thinking about if they're going to be able to retire, where they're going to retire, and how they're going to get a job if they have to go back to work," Briggs said. "We are an older state, so there are probably going to be a lot of Baby Boomers who either won't get to retire, or are going to have to go back to work. This is going to be a serious problem in the future."
He doesn't believe there's a good political solution to the state's long-term budget problems.
"We have to make cuts," Briggs said. "We tried to spend our way out of (a recession) in 2008, and look at where that got us. Not only is housing in a bubble, stocks, bonds and debt are in a bubble. It's got to end at some point, and the longer we wait, the worse it's going to be. Everyone is pretty much going to have to take a hit. We can't spend our way out of this."
Personal responsibility will have to replace government safety nets in a new economic reality, he believes.
"I want to take this opportunity to say, nobody is coming to save you; the government is out of tricks," Briggs said. "The stock market is a Ponzi scheme. You're going to have to be responsible for yourself."
Reporter John Flowers is at [email protected].
More News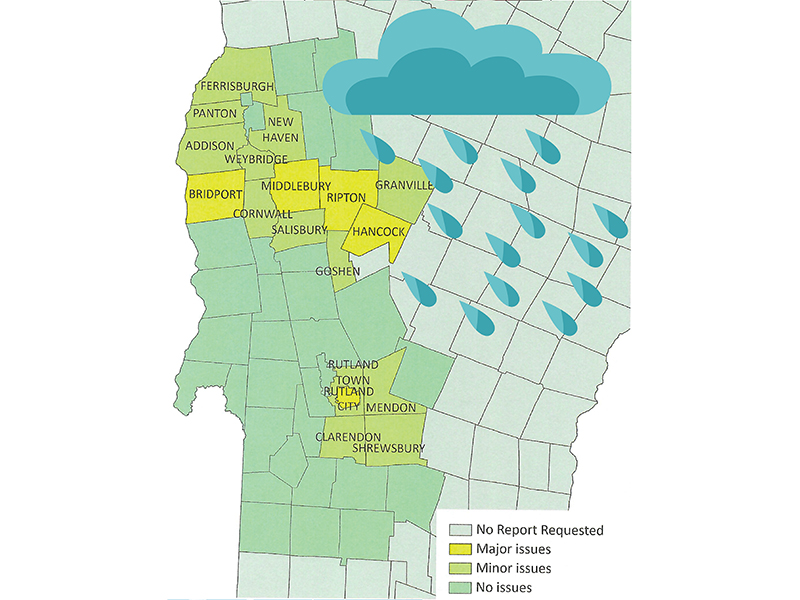 Local towns may get federal money to pay for more than a million dollars in cleanup and re … (read more)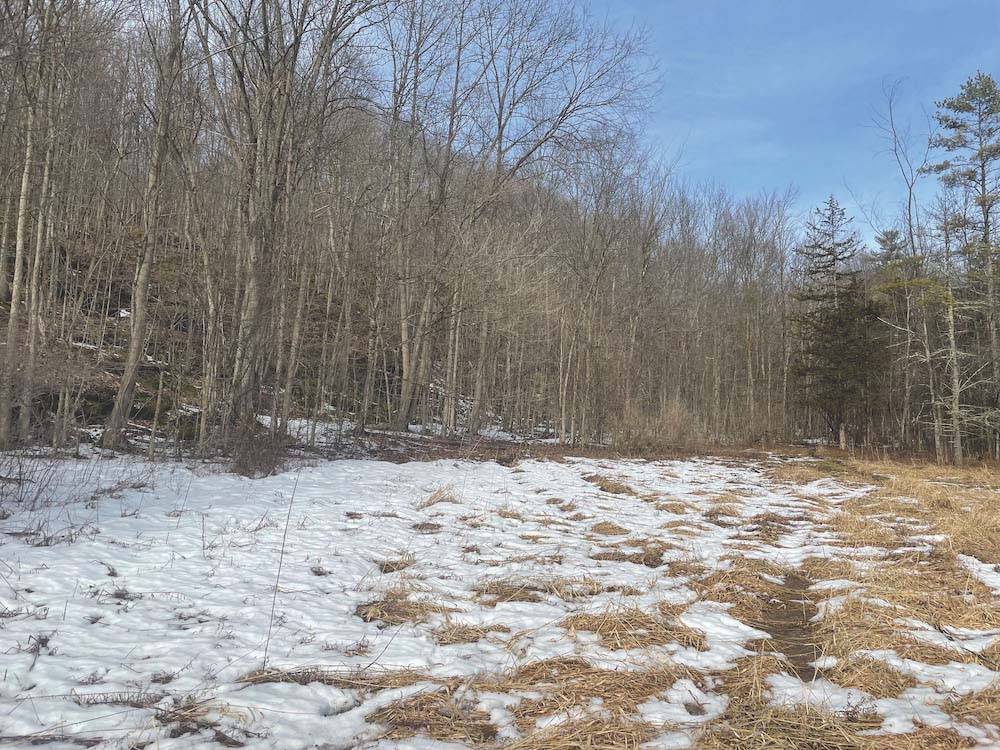 The Vermont Fish and Wildlife Department is putting $566,667 in grant money toward conserv … (read more)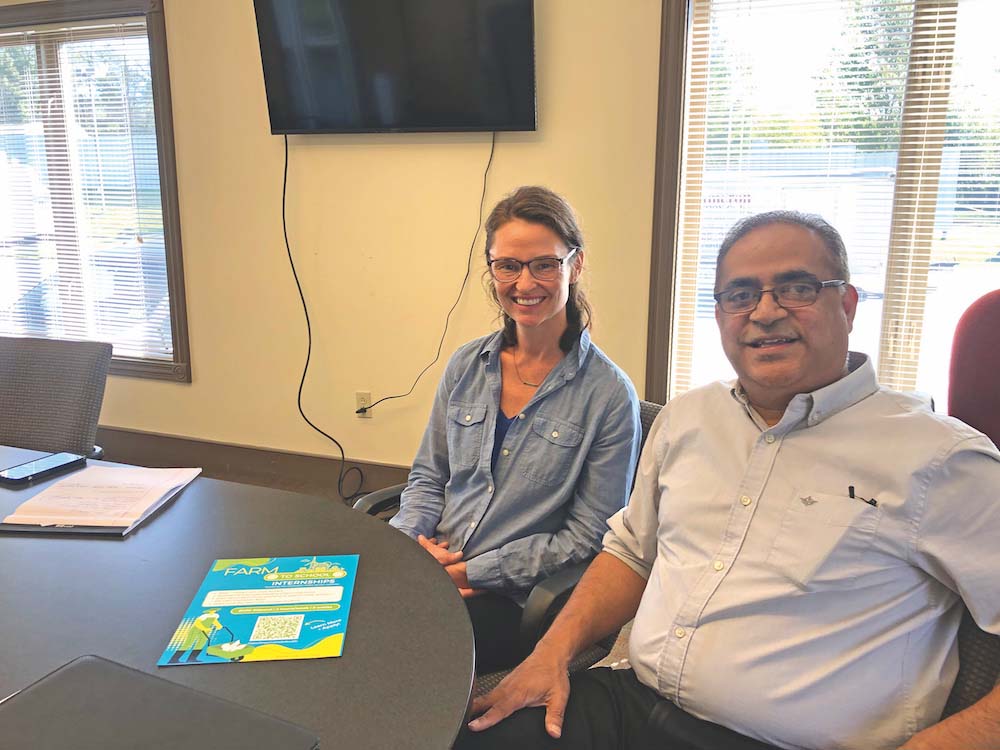 Like most things, the future of agriculture in Vermont lies in the hands of younger genera … (read more)